It's been four months since we caught word that a new French-inspired restaurant, Revelry Bistro, would be taking over the former Samovar Tea Lounge on Page and Laguna streets. This Wednesday, the new venture will open to the public. 
Revelry owner Brad Roth has an extensive food background. He studied at the New England Culinary Institute, and worked as a pastry chef at Epic Roasthouse (now known as Epic Steak) and as a chef at Catahoula and Bistro Central Parc.
Revelry Bistro is his first solo project, and he'll be in the kitchen as the restaurant's chef de cuisine, accompanied by executive chef Yosuke Machida, formerly of SoMa's Ame.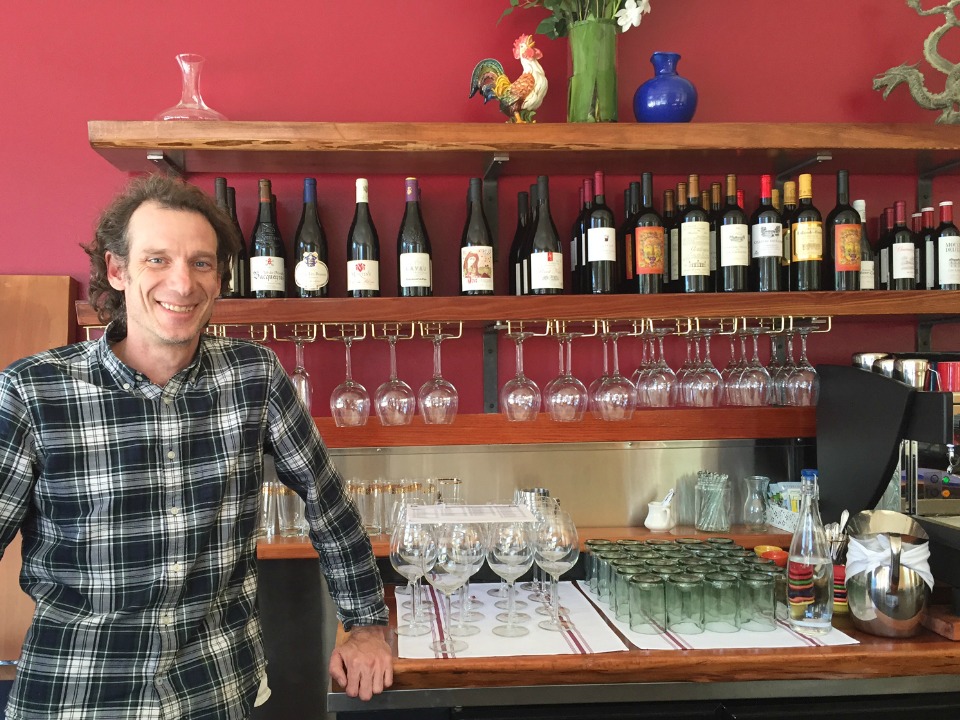 The interior of the restaurant hasn't changed too much—there's still a main dining room with an elevated space at the rear. The seats are informal: chairs and a long curving bench that lines the walls. 
Mixed-media collages by Lower Haight artist Tofu are currently on display, with a new artist rotating in every three months.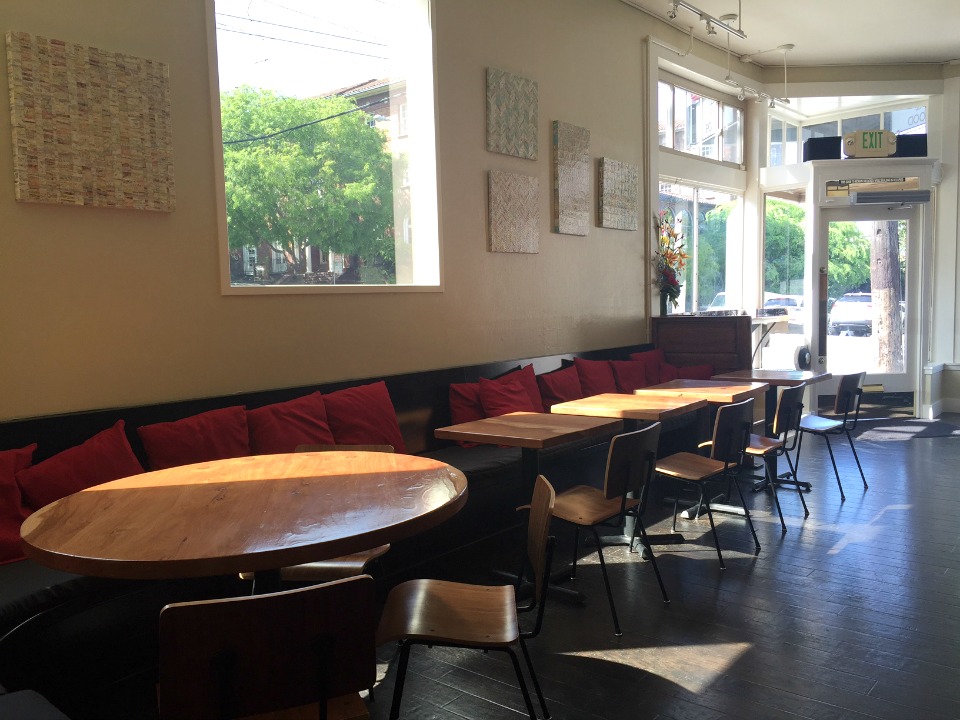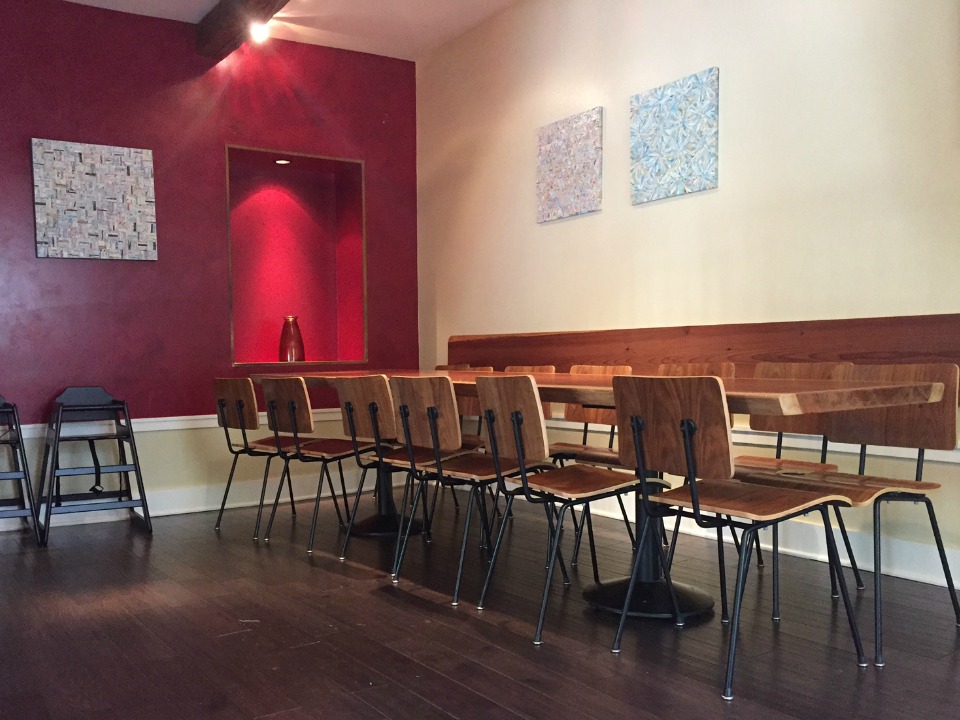 The restaurant will begin with a dinner-only service. Eventually, Revelry will expand into brunch on weekends, and offer coffee and tea during the day with grab-and-go sandwiches. 

The dinner menu is simple—one page—but classic. A daily selection of oysters will be offered, as well as shrimp, crab and a changing crudo. A cheese board and charcuterie plate will offer a brief snack to those stopping in for a glass of wine.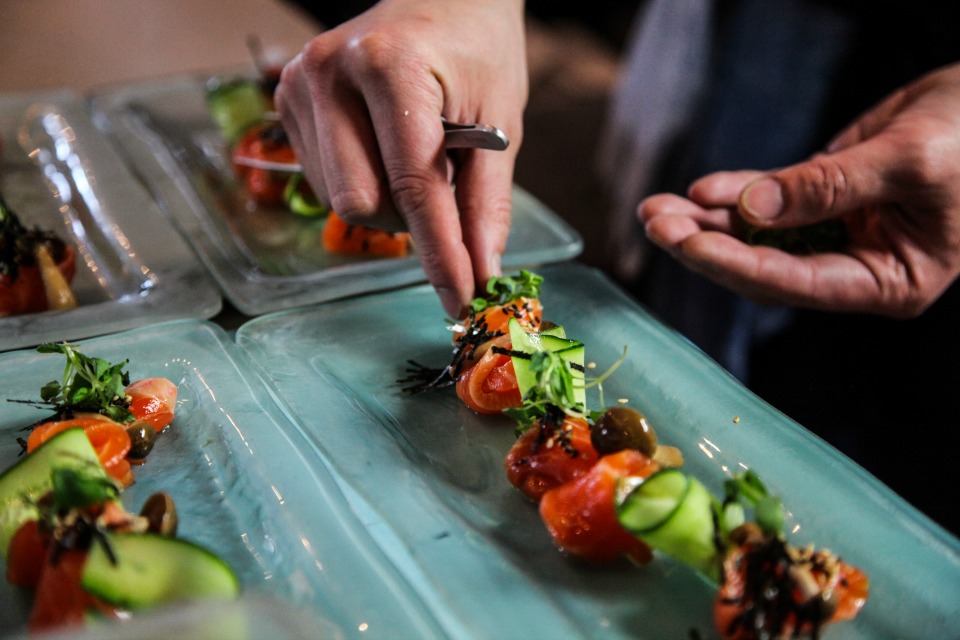 There's also a unique selection of small plates, including wild Florida rock shrimp with celery root remolade ($16), and a truffled cauliflower and potato gratin with sautéed spinach and garlic confit ($10). Roth's pastry expertise means some French-inspired desserts as well, like creme brulee and profiteroles.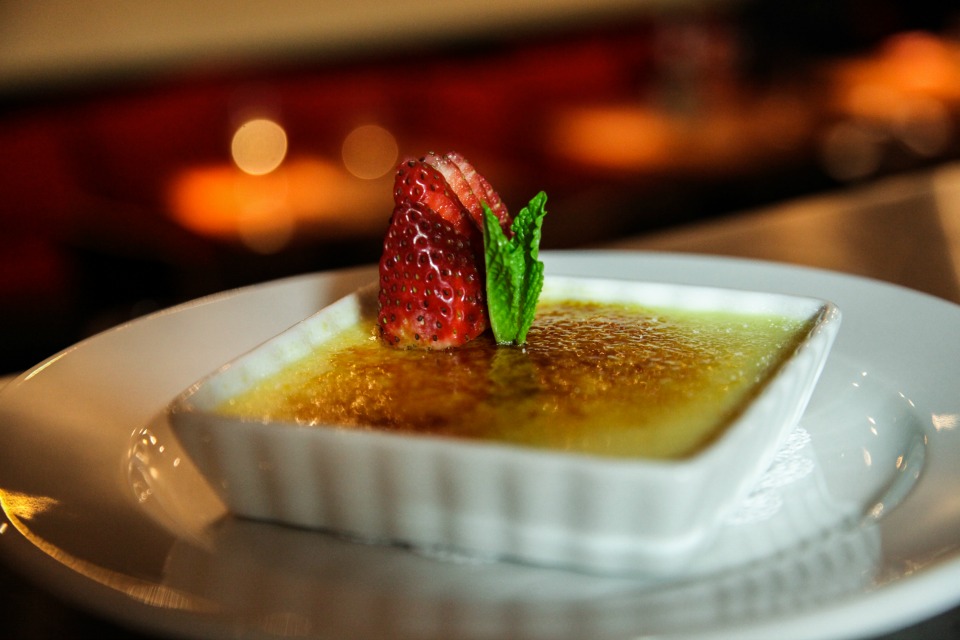 While Revelry's food menu is short, its wine list is extensive. Revelry Bistro will carry around 50 bottles of wine, with the vast majority—40 or so—available by the glass. Roth says he's using his Napa connections and experience to bring in private labels and bottles that aren't sold in stores. He may also bring some wine in from his personal vineyard in Michigan, which is getting ready for harvest. 
Wednesday's opening comes after two successful, jam-packed soft openings last week, so Roth says he's prepared for the crowds. But hype and attention aside, he told us he's happy to fly under the radar, and let the food speak for itself. 
Beginning this week, Revelry Bistro (297 Page St.) will be open 5-10pm, Wednesday through Sunday. Stay tuned for cafe and brunch hours—we'll keep you in the loop.