Today, a coalition of supervisors, including Katy Tang, Scott Wiener, Norman Yee, Mark Farrell, David Campos, and London Breed, announced their opposition to a recent proposal from the Golden Gate National Recreation Area (GGNRA) to restrict access for dogs, both on- and off-leash, at Crissy Field, Ocean Beach, Fort Funston, Lands End and more. 
Flanked by supporters from SFDOG and Save Our Recreation and surrounded by dogs (all on-leash), the supervisors called the proposal, which was put forward on Feb. 24 for a 60-day public comment period, "significantly flawed."
"We urge GGNRA to reconsider its proposal," said Tang. "The Golden Gate National Recreation Area was originally established so that families would not have to drive far to access open space. Ironically, GGNRA would significantly reduce areas where residents and visitors could visit with their dogs."

"About 75 percent of Ocean Beach would no longer be available to those with dogs," she noted. In addition, Crissy Field, Baker Beach, Lands End, Sutro Heights, and Fort Funston would see significant restrictions if the proposal were put into practice.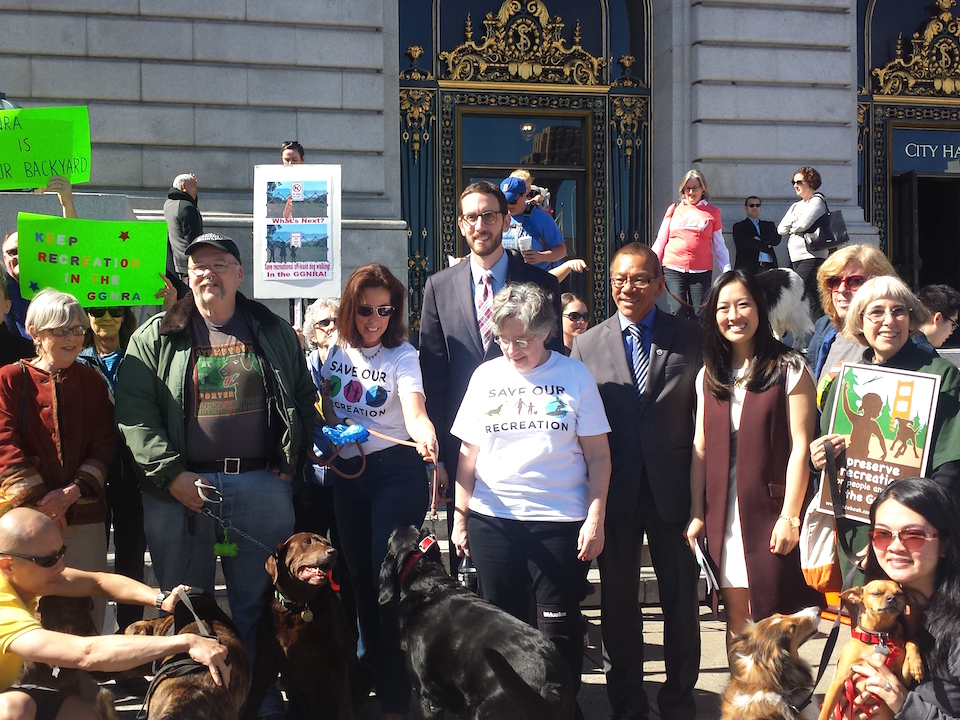 Supervisors Scott Wiener (center), Norman Yee (third from the right), and Katy Tang (second from the right) with supports from Save Our Recreation (Photo: Fiona Lee/Hoodline)
Supervisor Scott Wiener described the situation as a conflict between local and federal governments. "When is the federal government going to listen to our local community ... in terms of how we do recreation in the Bay Area?" he asked. "The federal government is ignoring us."
The press conference was interrupted by protesters who had gathered outside City Hall to demand for justice for Mario Woods and Alex Nieto, two San Francisco residents killed by police. (Protestors also gathered outside the Phillip Burton Federal Building today as a lawsuit by the Nieto family against the City and County of San Francisco kicks off.) Wiener's remarks were disrupted by protesters, who shouted, "What about supporting the black community? No one's shooting dogs!"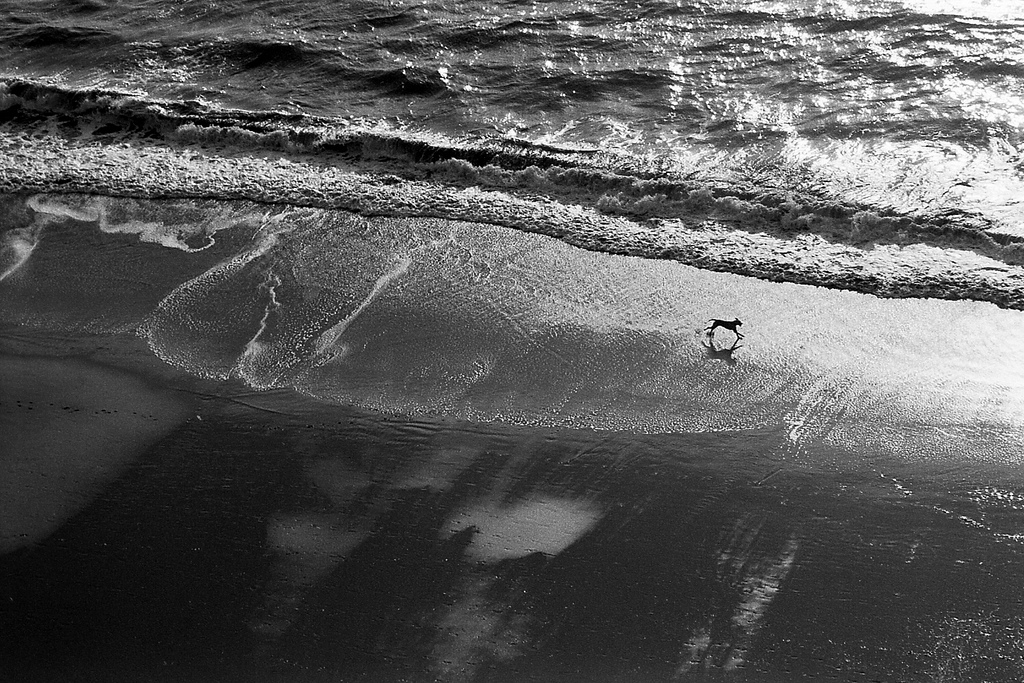 Photo: Robert Burns/Flickr
The GGNRA proposals are massively unpopular with San Francisco's dog-loving residents. Thousands of comments—4,500 alone during the first comment phase—have been received by the National Park Service, most of whom were against the proposals.

"I'm thankful that the supervisors have pushed this resolution forward," said Sally Stephens, the chair of SFDOG, a group working to preserve the existing access for dogs. "The GGNRA has not looked into the impact on city parks. They're significantly smaller than the GGNRA. If you put a bunch of people in a small area, conflicts are going to happen. They need to acknowledge that, and they haven't."
"We are going to keep fighting until everyone has access to these spaces," said Sup. Wiener. 
The National Park Service has extended comments on the GGNRA proposals to May 25th, 2016. To see details on upcoming public meetings and more information on the proposed dog management rules, visit their website.