If you've ever walked down 17th Street between Dolores and Church, you may have noticed a massive poinsettia plant growing in front of a local residence. After we received a tip from a reader who thought someone had perhaps replanted a potted Christmas poinsettia, we decided to catch up with the plant's owner to learn the backstory.
According to the plant's owner, who wished to remain anonymous, the poinsettia's origins are rooted in an entertaining encounter with an elderly former neighbor.
"Several years ago, a neighbor and I were trying to organize the street to have neighbors pay for the installation of street trees by Friends of the Urban Forest," said the poinsettia's owner. "One neighbor was an old Italian man. When asked [if he wanted to participate], his response was, 'What the hell do I want a tree for? No, I don't want one!'"
The plant's owner and the elderly neighbor, Leonard, were friends, and she was quick to give him a hard time.
"Okay, Leonard, I don't want to see you ever come out of your door and look at my tree. And don't look out the window when it blossoms. No enjoyment from my tree for you," she joked.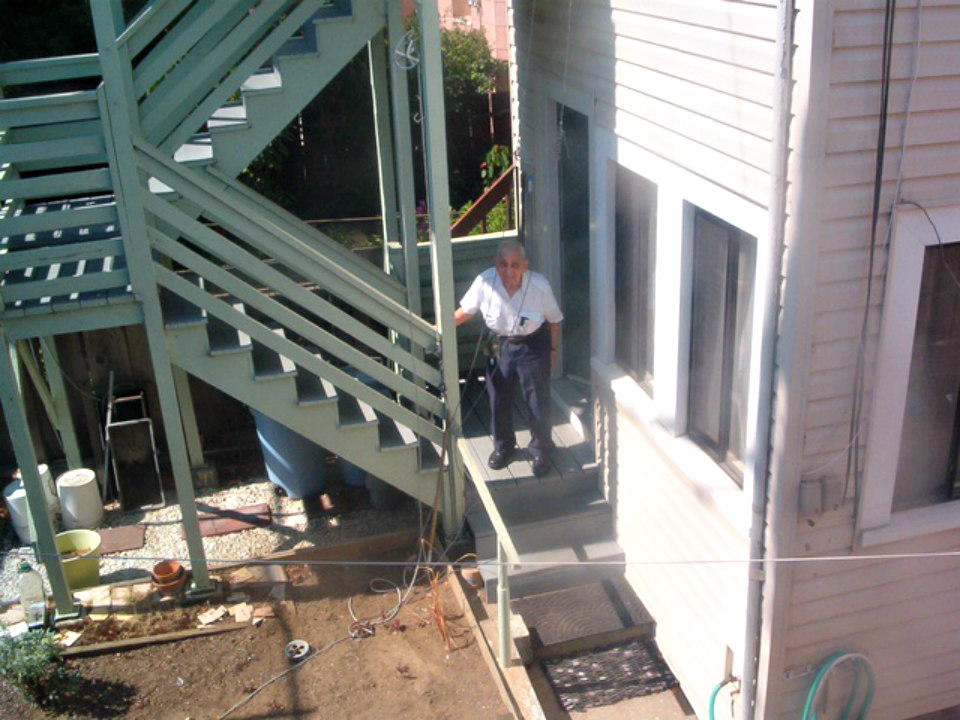 Leonard standing in his backyard. If you look closely, you can see the original poinsettia plant directly behind him.

According to the plant's owner, Leonard reportedly showed up in front of her home a couple of days later carrying a two-foot long poinsettia cutting from his backyard.
"You want a damn tree? Here, plant this," he said.
The plant's new owner was skeptical of whether or not the poinsettia would take root; however, she decided to keep the neighborly banter going.
She planted the poinsettia branch right in front of her home so that every day, Leonard would see his gift of a "damn tree" not growing. But 20 years later, the poinsettia plant is well over 10 feet tall.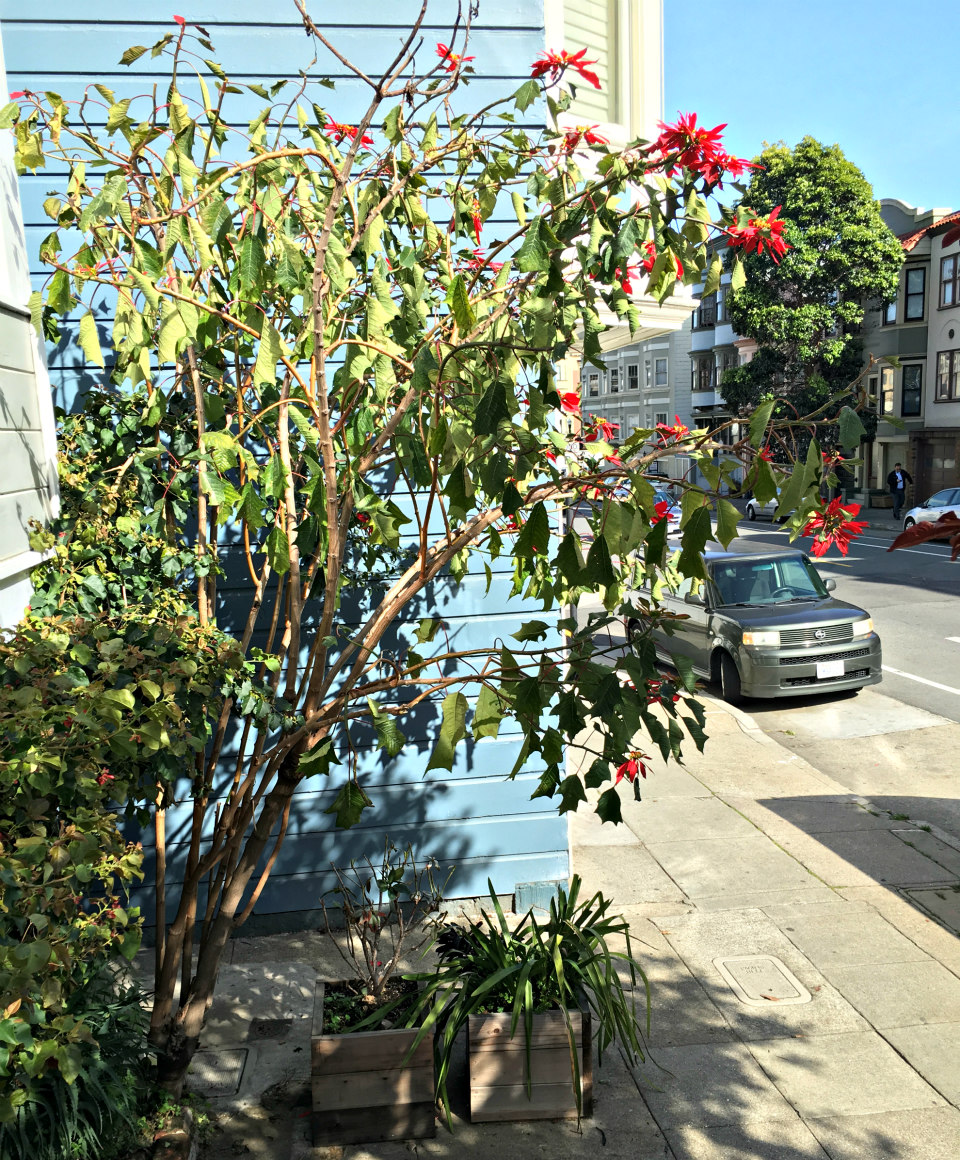 Photo: Shane Downing/Hoodline
The poinsettia's owner would often see Leonard leaving his house with his girlfriend to go square dancing. When asked about his reaction to the thriving plant, she said, "Whenever I saw him on his stoop, I cautioned him about looking at my tree!"
Sadly, Leonard passed away in 2010.
"The poinsettia was not very big when he passed, but he did see that it was growing and took delight in reminding me how skeptical I had been," she said, adding that "his flowers live on."