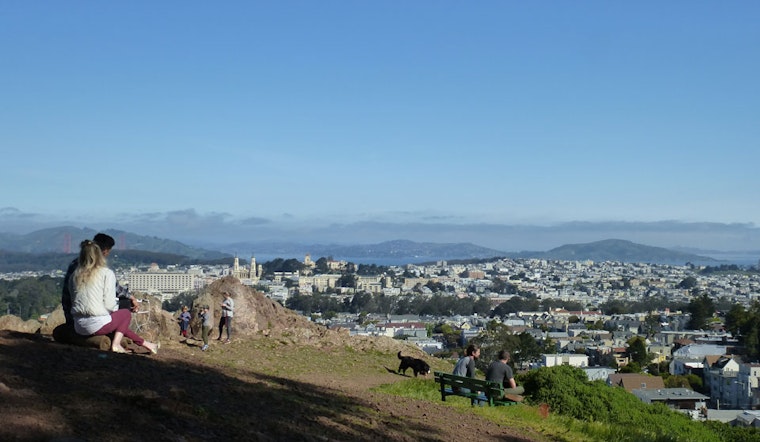 Published on April 12, 2016
Located near the geographic center of the city, Tank Hill Park serves up a spectacular bridge-to-bridge panorama for anyone willing to ascend its rocky slopes. It is worth the climb. Above the frenzied pace of the streets, this is a vantage point for stunning views of the city's landscape.

Similar to Grand View Park, Tank Hill is a rugged outcrop of rusty red Franciscan Chert, formed on the ocean floor millions of years ago, now jutting up into the sky.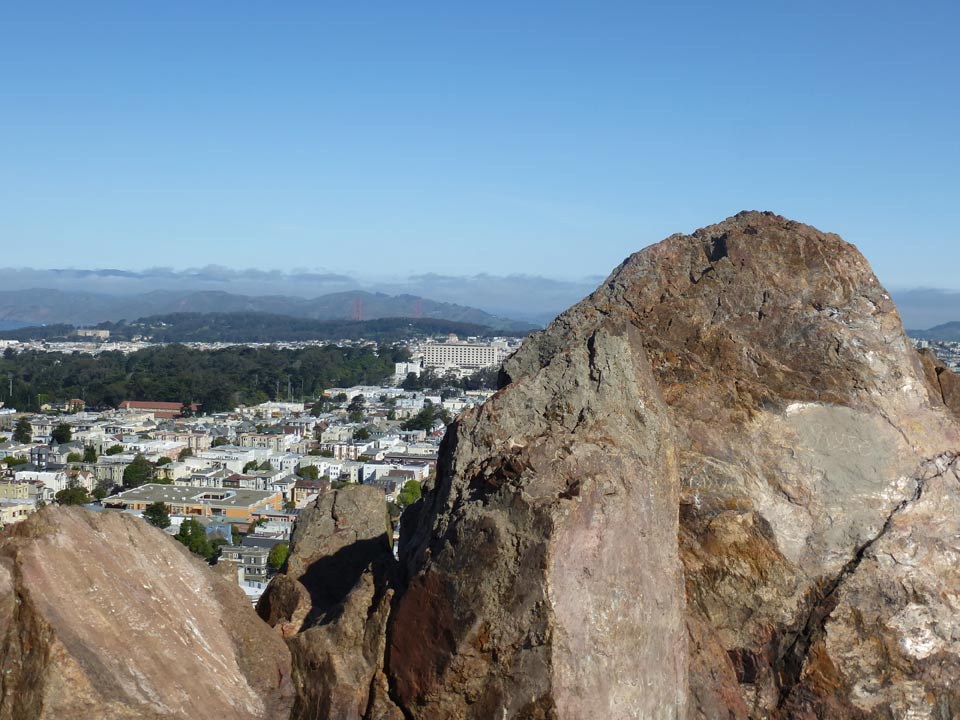 The park opened to the public in 1977 and is named for the large water tank that was perched at the top of the hill from 1894 to 1957. Today, only the tank's cement foundation remains.
The tank was built by the Spring Valley Water Company to store drinking water pumped from the Laguna-Honda reservoir.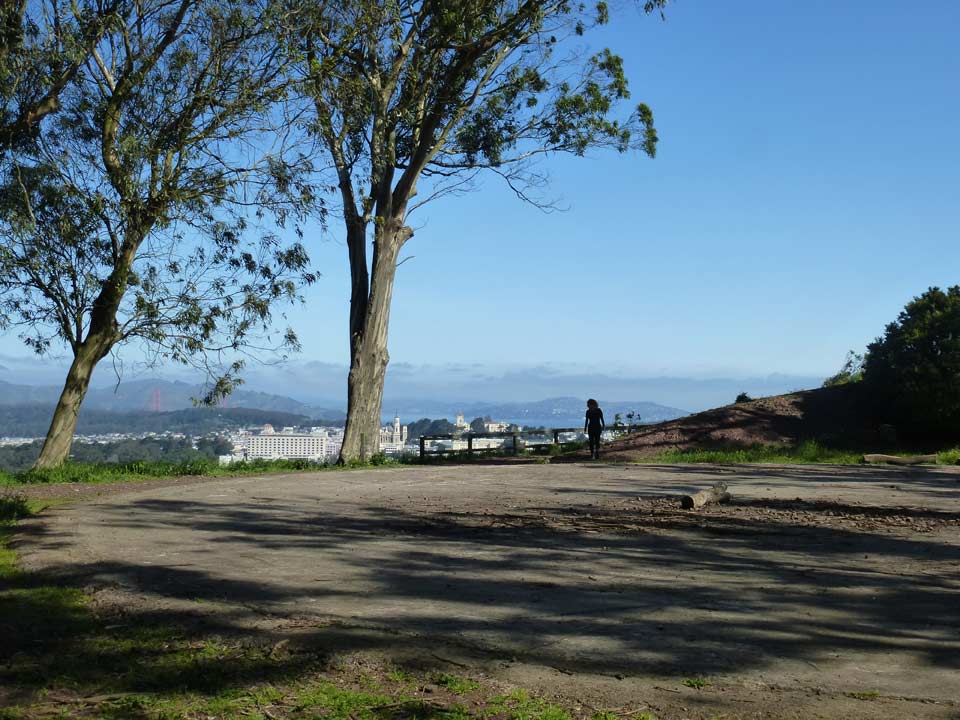 The tank's round cement foundation remains in the park.

In an unusual turn of events, the property flipped between public and private ownership before becoming a park. In 1930, the Tank Hill property was acquired by the city when the water company became a public utility. In 1960, the city sold it as surplus property. When development was proposed on the hill, neighborhood residents encouraged the city to purchase the parcel again, which occurred in 1977 as part of a citywide effort to acquire the last remaining knolls and ridges for public parks.

Visiting today, you'll see a variety of native plants, and this time of year, wildflowers, such as checkerbloom, Douglas iris, johnny jump ups, lupine, footsteps of spring, and California poppies.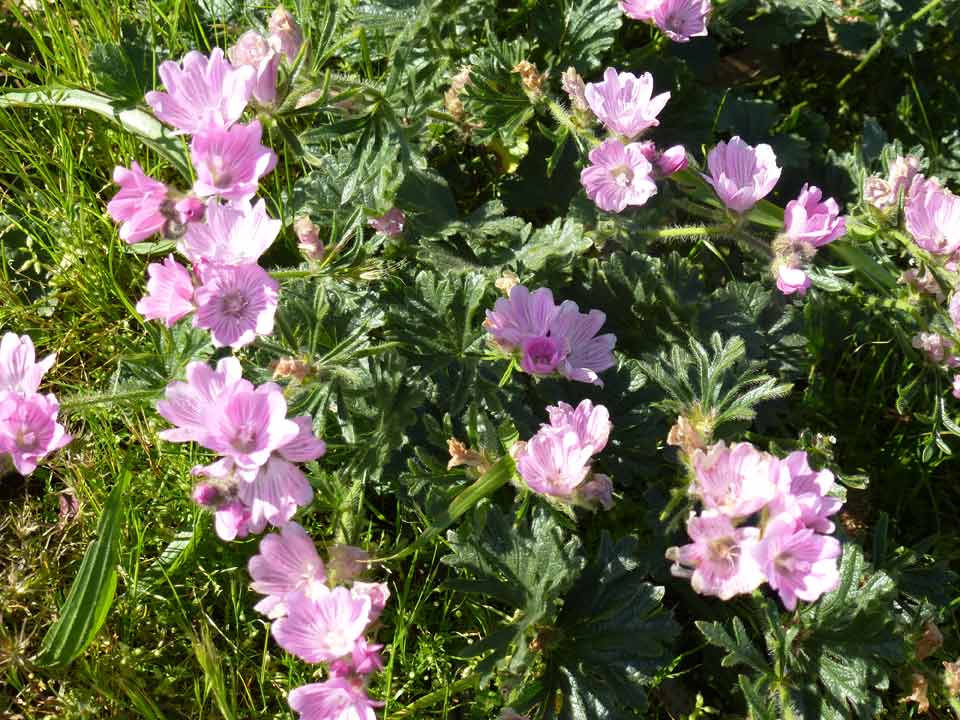 Checkerblooms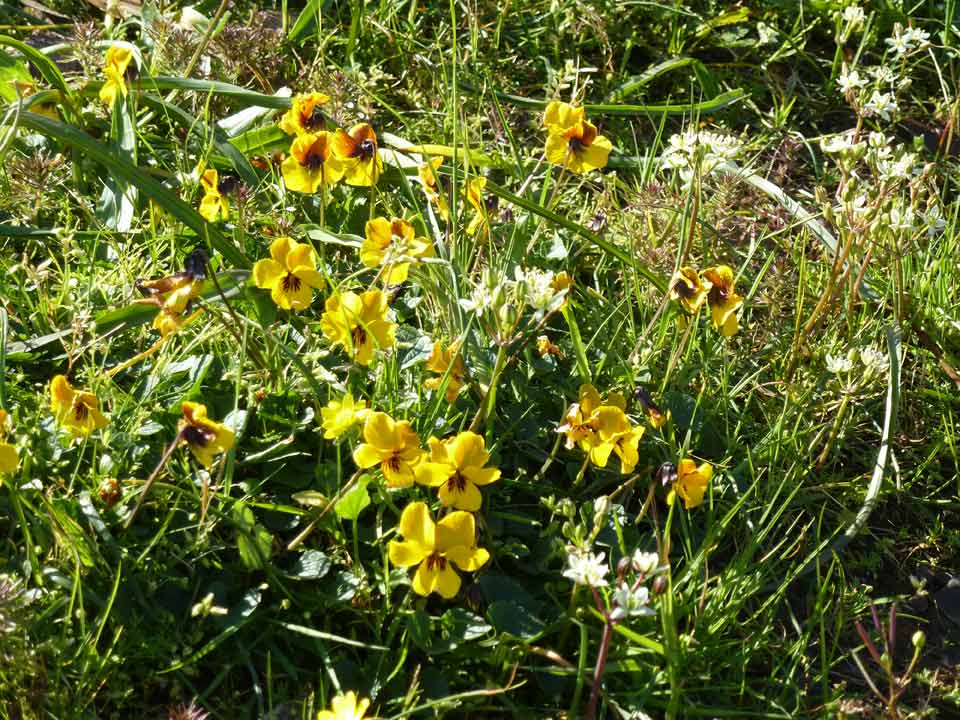 Johnny jump ups

There are also trails snaking through a shady grove of trees. According to San Francisco: A Natural History, by Greg Gaar and Ryder W. Miller, Eucalyptus trees were planted on the hill during World War II to shield the tank from view in anticipation of an aerial bombing campaign. Fortunately, no bombing materialized. But unfortunately, the tree cover has altered the ecological balance of the soil and diminished the presence of native plants.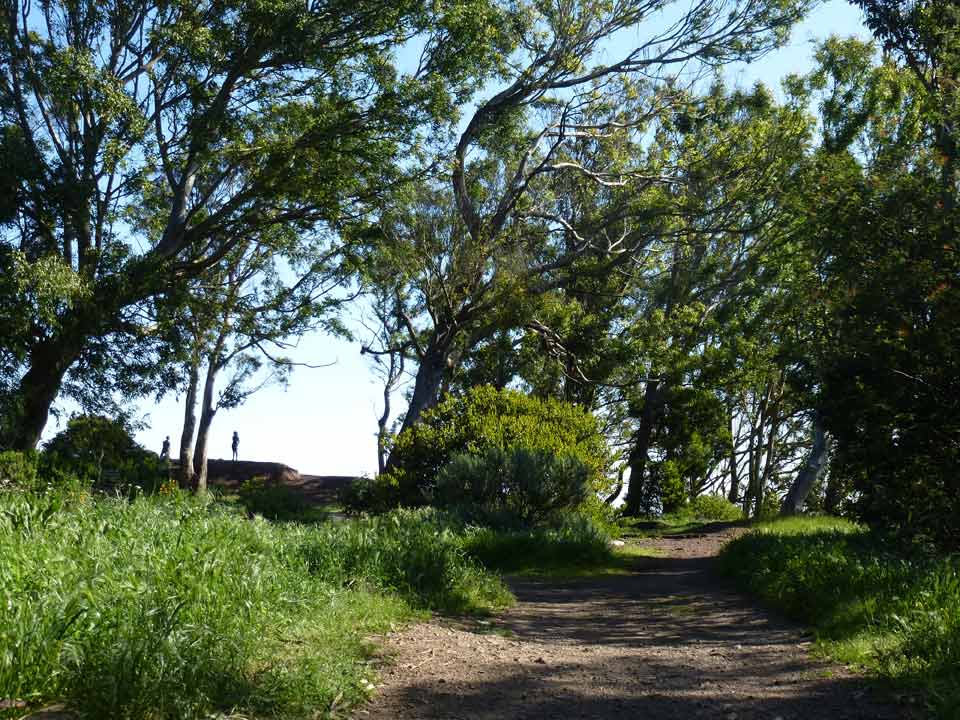 The park has two access points: a wooden stairway at Twin Peaks Boulevard and Clarendon Avenue, and a steep rocky trail from the terminus of Belgrave Avenue. The steep trail from Belgrave Avenue will soon be improved by the San Francisco Recreation and Parks Department with box steps to create a more stable ascent to the 650-foot hilltop.
Getting There: The park is located at the junction of Clarendon Avenue and Twin Peaks Boulevard.
Take the 37-Corbett bus to Clayton and 17th streets. Walking south on Clayton Street, bear right onto Twin Peaks Boulevard. Just past Crown Terrace, you will see a set of stairs leading up to Tank Hill. Or, ride the N-Judah to Stanyan Street. Hike up Stanyan until it ends at Belgrave Avenue, then turn left and continue to the end of Belgrave. Parking is on-street. This park is not wheelchair accessible.