On Saturday, 190 student volunteers gathered at Portsmouth Square to participate in the annual Chinatown Community Development Center's (CCDC) Adopt-an-Alley Youth Empowerment Project (AAA) to help spruce up the neighborhood.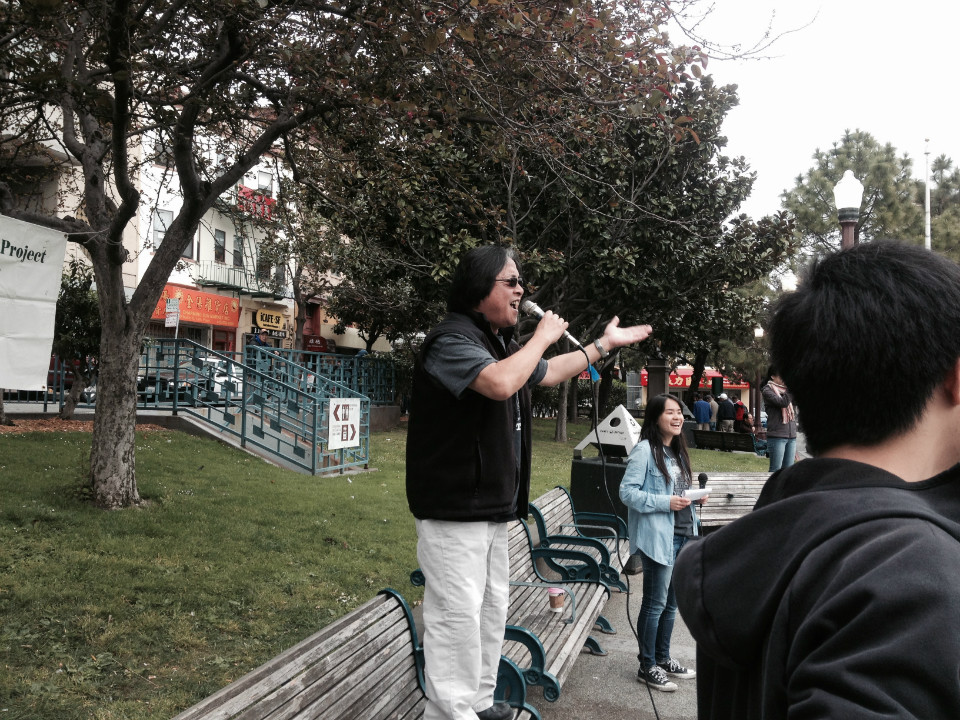 Rev. Norman Fong
Executive Director of the CCDC Rev. Norman Fong told us that the annual event was conceptualized 20 years ago when he posed a simple question to several students in the community: "What would you like to improve the most about Chinatown?"
He said that alleyways in Chinatown's 1.65 square-mile community were being neglected by the city's clean-up crews, and his students said this was a problem they wanted to address. The program has grown in numbers every  year with students coming from all over the city to lend a hand. "We make Chinatown look good," Fong said to the crowd before work began. "We started with only eight students. You're beautiful! You are changing the world!"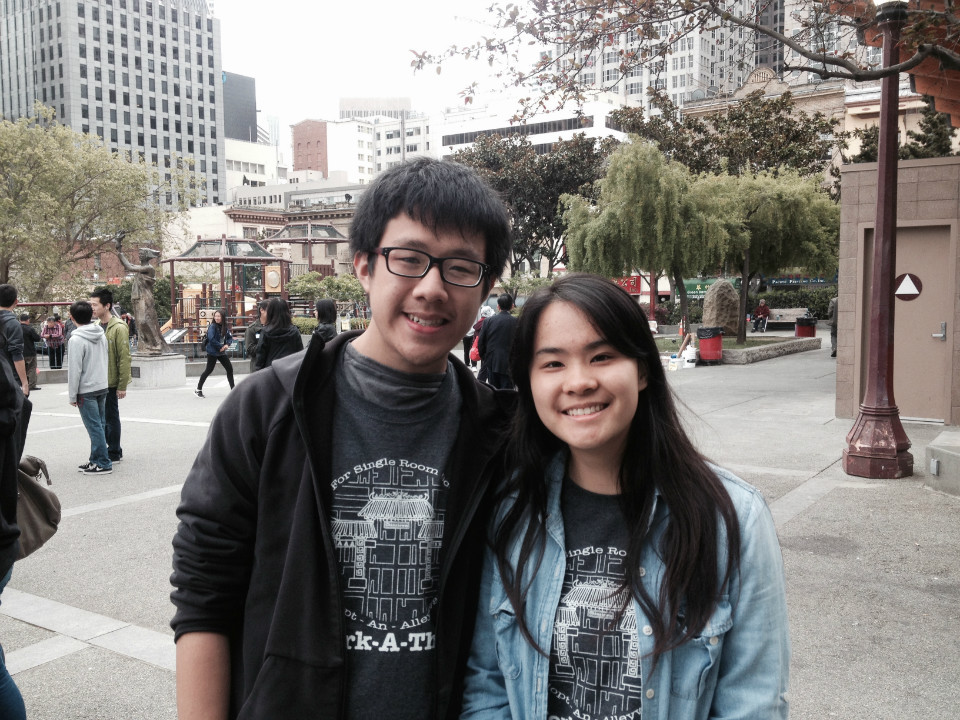 David Yi and Lisa Wu
Lisa Yu, a Senior at Galileo High School has been a leader with the project for four years. "I do it because of the feeling that I get. It's a sense of welcoming and each year it begins to feel more like a family," she told us. David Yi, another youth leader and Junior at Galileo said,"It's a really nice way to make good use of your time and do something positive." Yu, later told the crowd of students that she was encouraged by her friend, "to put down the video games and go volunteer in the community."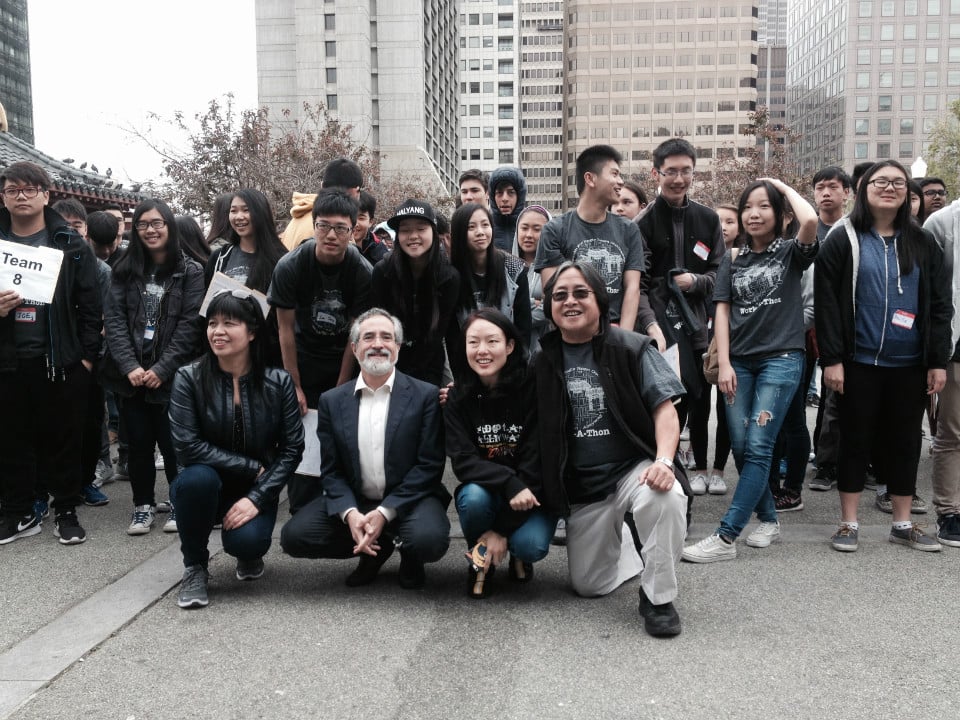 Jade Wu, D3 Sup. Aaron Peskin, D6 Sup. Jane Kim and Rev. Norman Fong with the students
The students were divided into 13 groups, each with a student leader and were given a job assignment for the day. Some swept and cleaned trash from the streets, some used paint to efface graffiti, and others did light gardening. Aaron Dong, another Junior at Galileo said, "The [project] brings a diverse group of students together. We can work together towards a greater cause, improving the living conditions in Chinatown."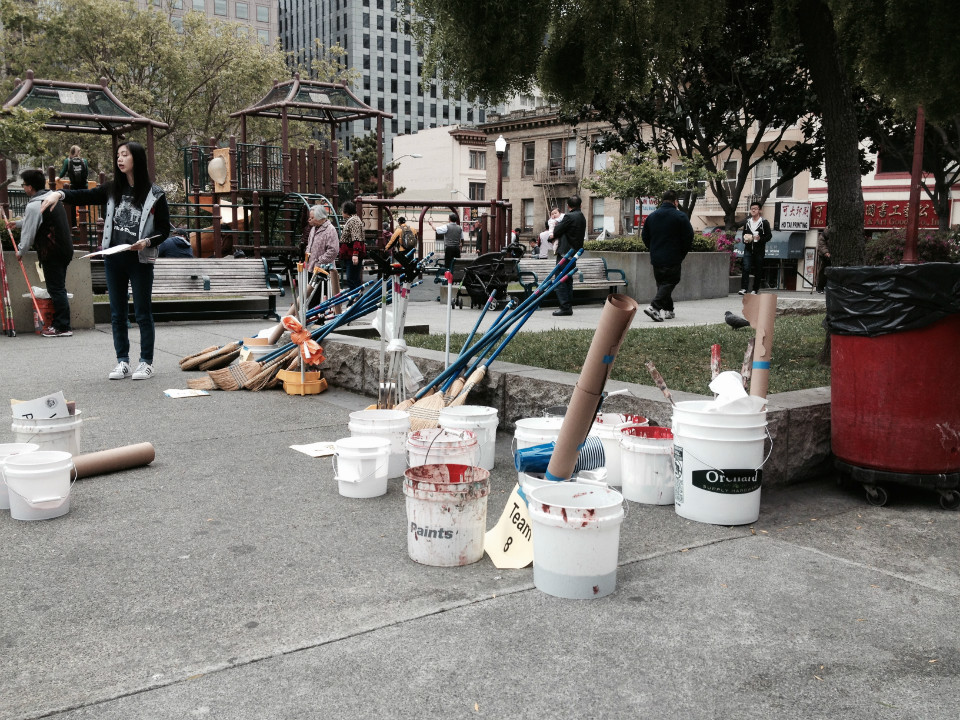 Brooms and trash bags for clean-up and various colors of paint to cover up graffiti