For months, the PG&E substation Station N, on 9th Avenue near Judah, has been a hive of activity, with construction crews, vehicles, utility trucks and cranes visiting the site several times each day. These days, the job is winding down, but we wanted to fill you in on the details of what's been taking shape behind the 1930s-era building's imposing facade.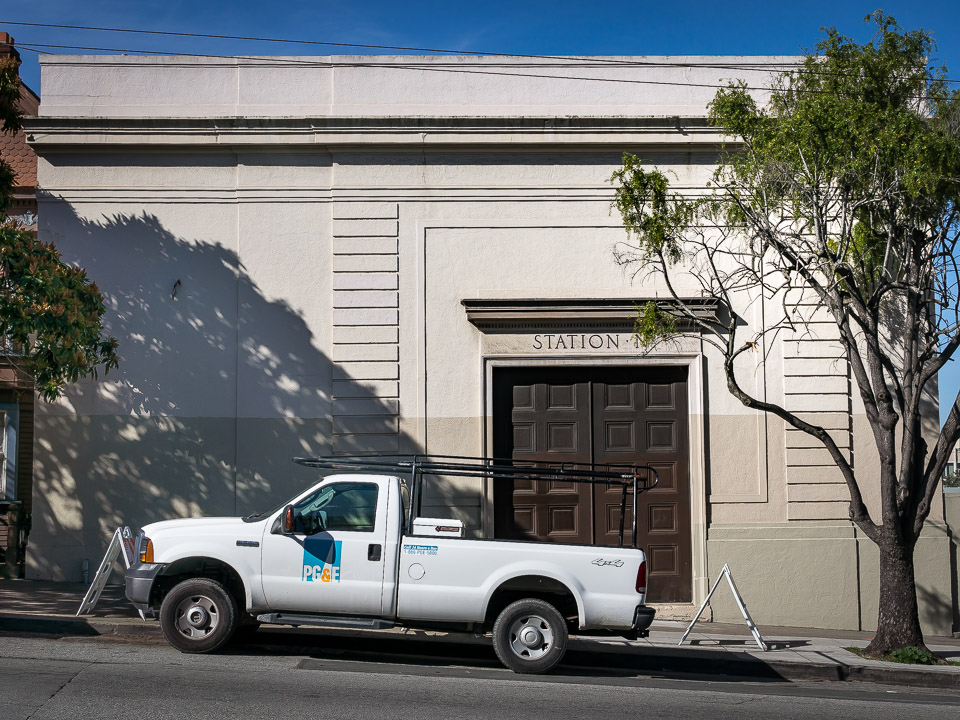 Station N is a distribution substation for PG&E's electrical service, connecting long-distance power transmission networks with high-voltage electricity to lower-voltage, neighborhood-scale distribution lines for homes and businesses. It serves approximately 9,000 customers in the Inner Sunset.

Most of the recent work took place out of view, as PG&E constructed a new control building at the end of last year. Over the last several months, it demolished and removed the older building that it replaced, which was largely invisible from the sidewalk.
The visible structure at the property line will remain untouched. "That is a historical site," said PG&E representative Paul Doherty.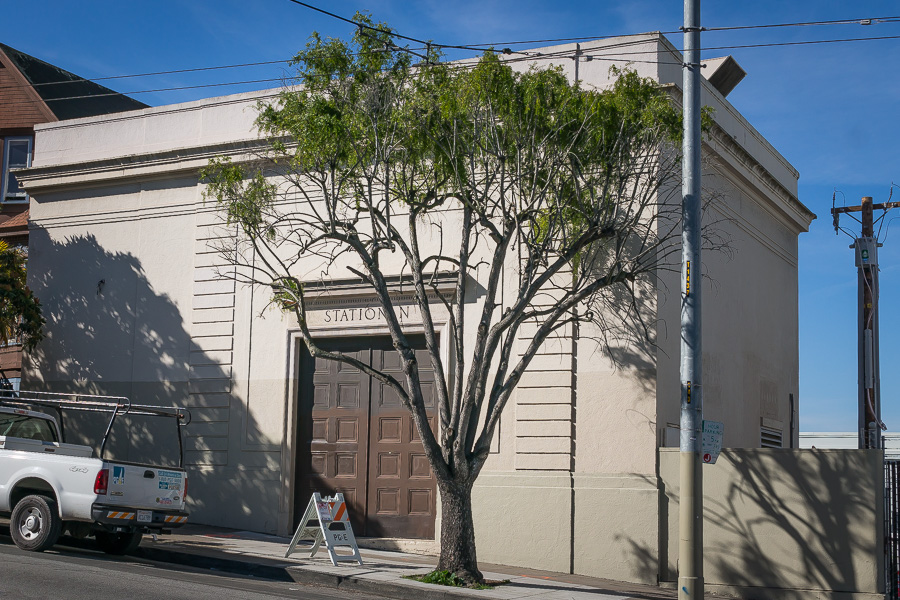 The new structure, visible if you peek through the fencing at the right of the lot, was described by Doherty as "a new control building with modernized equipment," including new transformers, circuit breakers, switchgears, and relays. "Construction of the new building and equipment modernization at the site was a multi-million dollar upgrade project," he said.
"PG&E is proactive in the modernization of our substations both in San Francisco and throughout our service territory," said Doherty. In 2013, the utility announced it would spend approximately $1.2 billion by 2018 on "new electric lines, gas pipelines and other upgrades to modernize the city's infrastructure and improve safety and reliability," Doherty said.
The signs on the fencing at Station N suggest that the construction project, largely completed at this point, will end by June 1st. After that, expect Station N to resume its status as the neighborhood's quiet monolith.