After years of planning and construction, San Francisco's flagship Apple store will relocate to Union Square with great fanfare.
At 10am tomorrow (Saturday, May 21st), fans and customers can visit the new location at Post & Stockton and attend planned events including live music in the plaza, and a photo walk with street photographer Travis Jensen. A private preview event will be held tonight. 
The building's design, created by architects Foster + Partners (who also designed Apple's new Cupertino campus), features an all-glass storefront with 42-foot glass doors that slide open to create an open-air retail space, indoor trees, temperature-controlled floors and more.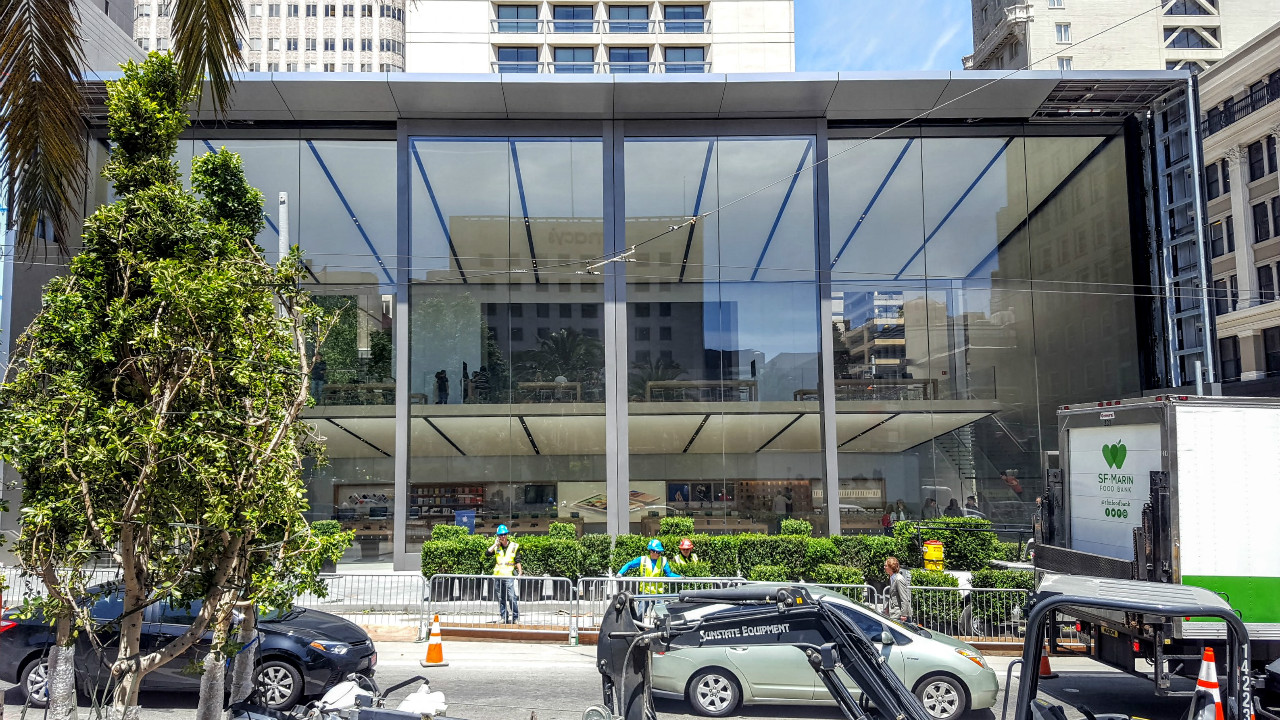 A green space, known as "The Plaza," sits behind the store and will be open to the public 24 hours a day, complete with public Wi-Fi, seating, and regular acoustic performances programmed by Apple. 
Inside, the genius bar is being replaced with the "Genius Grove" which lets customers work with product experts under the canopy of trees. Other new features include a 6K video wall, new "Creative Pros" (experts in creative arts) who'll offer advice and expertise, and an accessory wall where customers can try out new products only available at Apple.
"The project replaces a dated, unsightly, and incompatible four-story Levi's building with a two-story building of a more innovate and sustainable design," said Apple in a press release.

Karin Flood, executive director of the Union Square Business Improvement District, told us says she's excited about what the project will bring. "There will be an increase in foot traffic in the north corridor, which will bring more shoppers to the area," she said. "The green plaza between the Grand Hyatt and the Apple building is nice because it will provide an outdoor space for visitors."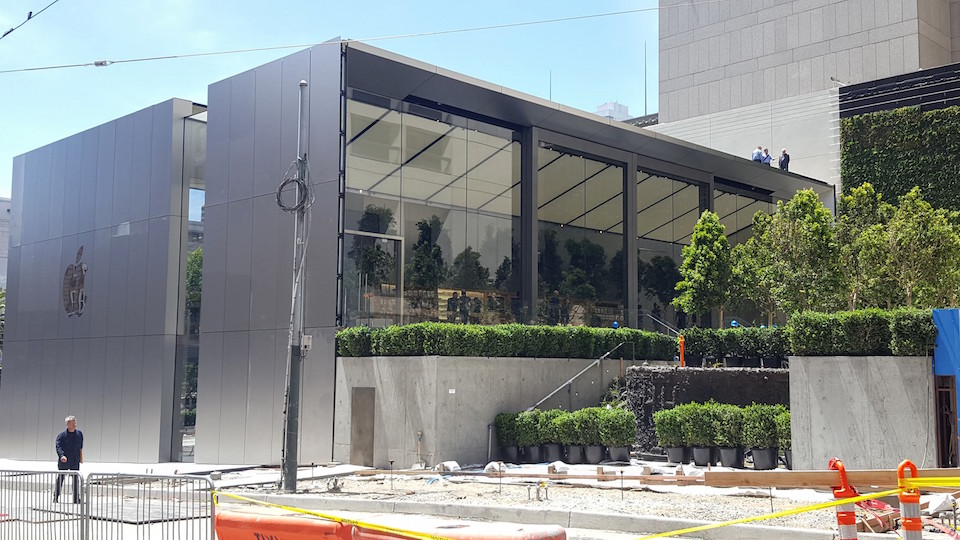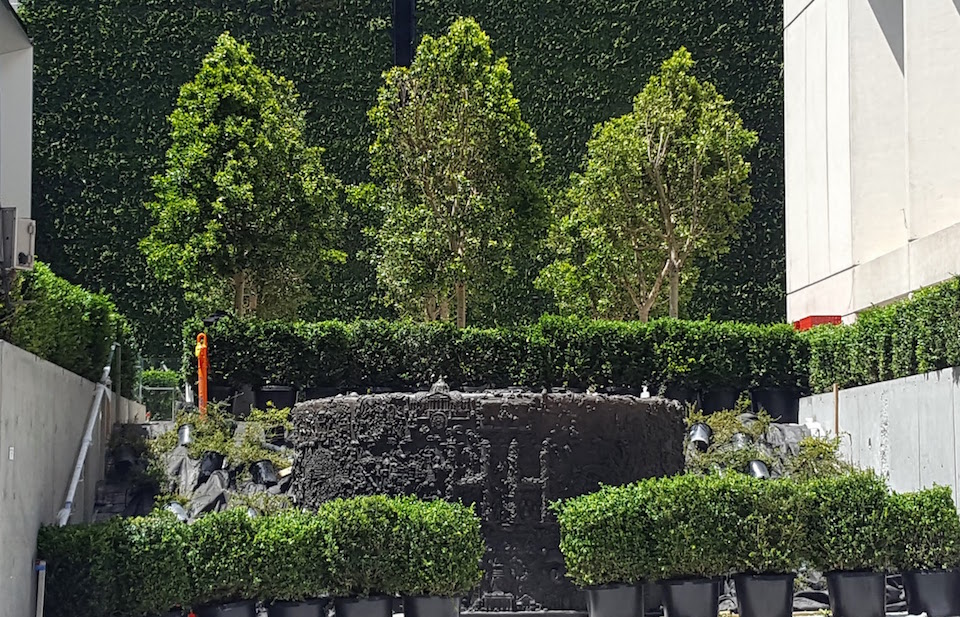 Eventually,  the Central Subway Project, a 1.7-mile extension of Muni's T-Third line, will deliver a new Union Square stop to Stockton Street for even more access to the shopping area. 
For more information on the grand opening and upcoming events, check out Apple's Union Square page.