The SS Jeremiah O'Brien first set sail on June 19th, 1943, loaded with much-needed supplies bound for the shores of Europe during the height of World War II. Today, the vessel is believed to be the last unaltered "Liberty Ship" still in full operation. 
After a series of repairs, it's going to sea again this summer with a new kind of cargo: service veterans, history enthusiasts, wine connoisseurs and other folks on a set of cruises happening in support of its ongoing operation.
While the ship is in tip-top-shape by most standards, she is required to be "dry-docked" every five years for maintenance and certification — and that comes with a hefty price tag.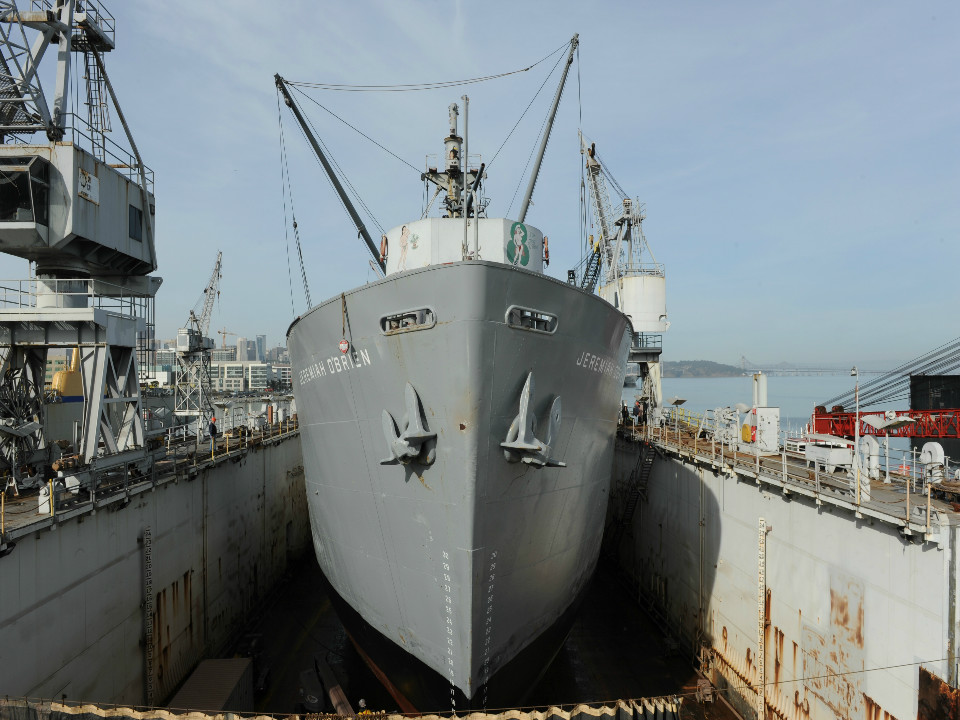 "We want all of our guests to experience a glimpse of history, what our servicemen experienced to fight for our freedom and liberty while safely cruising aboard the Jeremiah O'Brien," according to Jeff Dickow, the chair of the board of the National Liberty Ship Memorial, which maintains the ship. 
"[M]aintaining a 73-year-old vessel, in Class is very expensive," he told us by email, so "dry-docking is done every five years to not only address wear and tear but also at the requirement of governmental bodies that oversee vessels with passenger carrying requirements."
Currently, there are two tours scheduled for the O'Brien this summer, the Good Morning Vietnam Veterans Cruise and a wine tasting cruise with Rosenblum Cellars.
The veterans cruise is Saturday, July 16th and sails from 9am – 1pm. Tickets run $140 for adults, $85 Children (ages 5-16), and $375 for families. And tickets are only $62 for Vietnam veterans.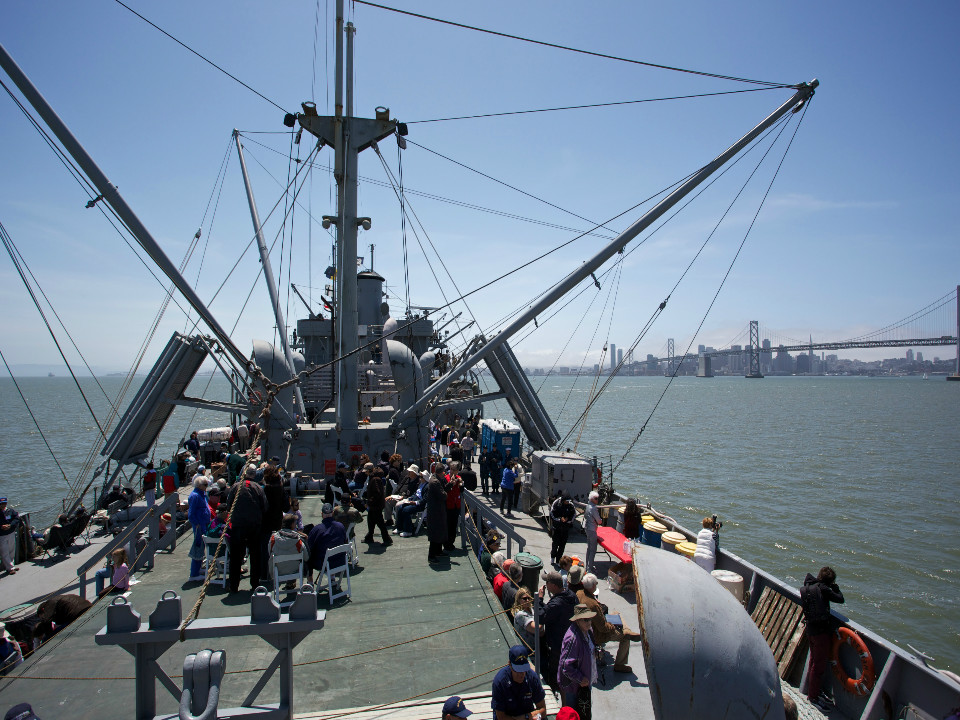 The wine tasting cruise sets sail on August 21st from noon to 4pm and will include wines from Acacia, BV, Provenance, Sterling, Stags Leap, Etude, Beringer, St. Clement and more. Tickets run $165.
While the cost for passengers to board the ship on one of its summertime tours helps fund the high price of dry-docking every five years, they still fall short and are campaigning to raise money to help offset the costs to keep her in operation. Donations can be made on ship's website. 
You can also visit the ship for tours 9am to 4pm year-round at Pier 45, Fisherman's Wharf.