Early literacy nonprofit Tandem moved to its new Bayview location in January, but its office on Fairfax Avenue is still a work in progress. We visited last week and got a tour from communications manager Emily Thompson, who showed us a sparse conference room where they hope to hold community events.




"We're actually working very hard to get funding so we can get some furniture that matches," she said with a laugh.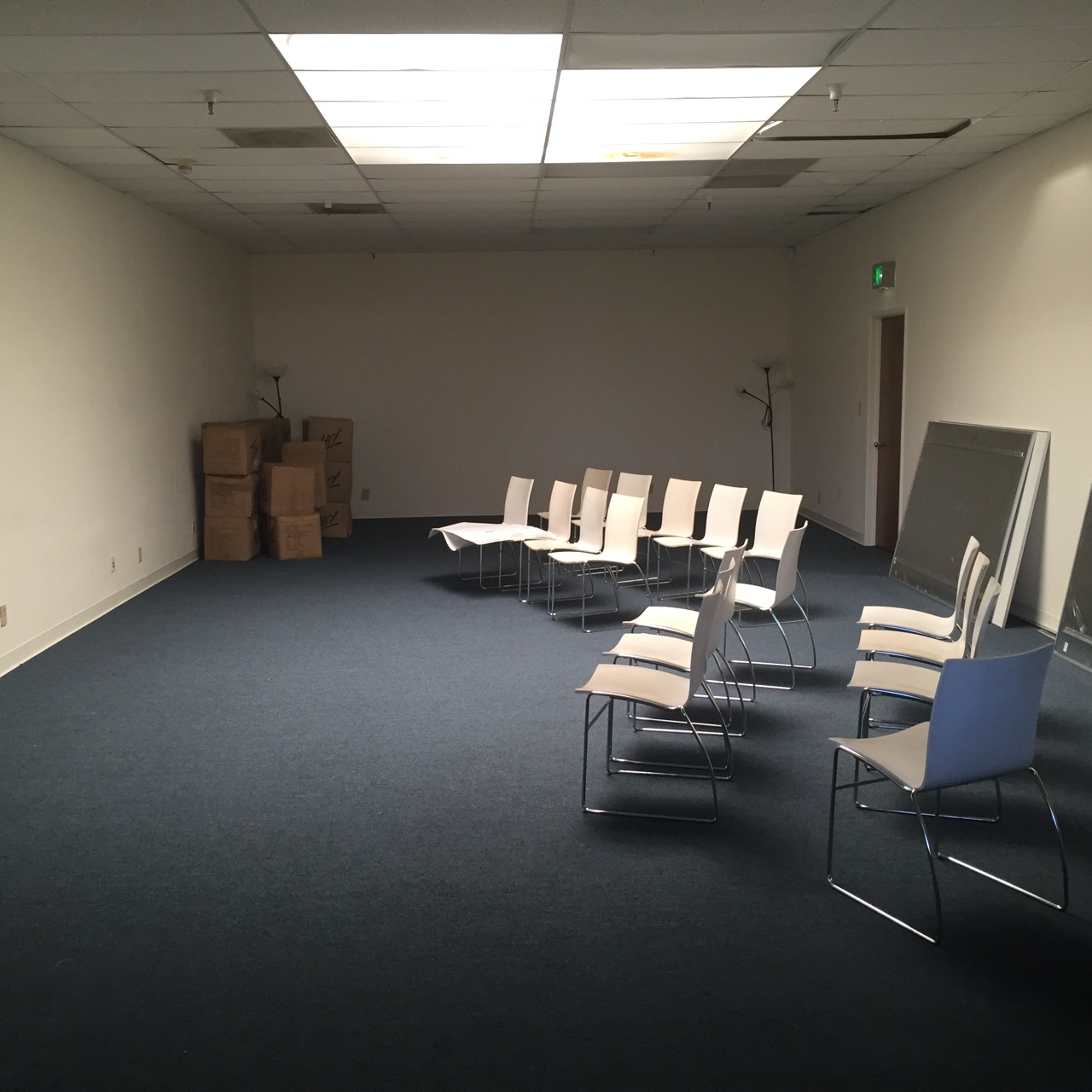 It's been a busy time for the nonprofit, which has run early childhood literacy programs in San Francisco since 2003, but has been taking big steps towards independence in recent years.

"The organization initially bought its material and its program model from a national organization called Raising A Reader, and that program was incubated in San Francisco at United Way of the Bay Area," said executive director Molly Wertz. "Then the United Way started adding other program components like all these trainings."


Much of Tandem's work is done outside of the office by instructors, who show parents, teachers, and caretakers how to engage children under the age of five in active reading.


Tandem became a separate organization from the United Way in 2009, and Wertz said she was convinced by the United Way's board to lead the nascent nonprofit. Wertz explained that now that Tandem has become so big, serving 15,000 kids in San Francisco, Alameda, and Contra Costa counties, they're becoming even more independent from national programs, breaking away from Raising A Reader a few months ago.


"It allows us to have a little more control over the book collection, and to knit more tightly together the workshops that we're doing and the book circulation program," she said.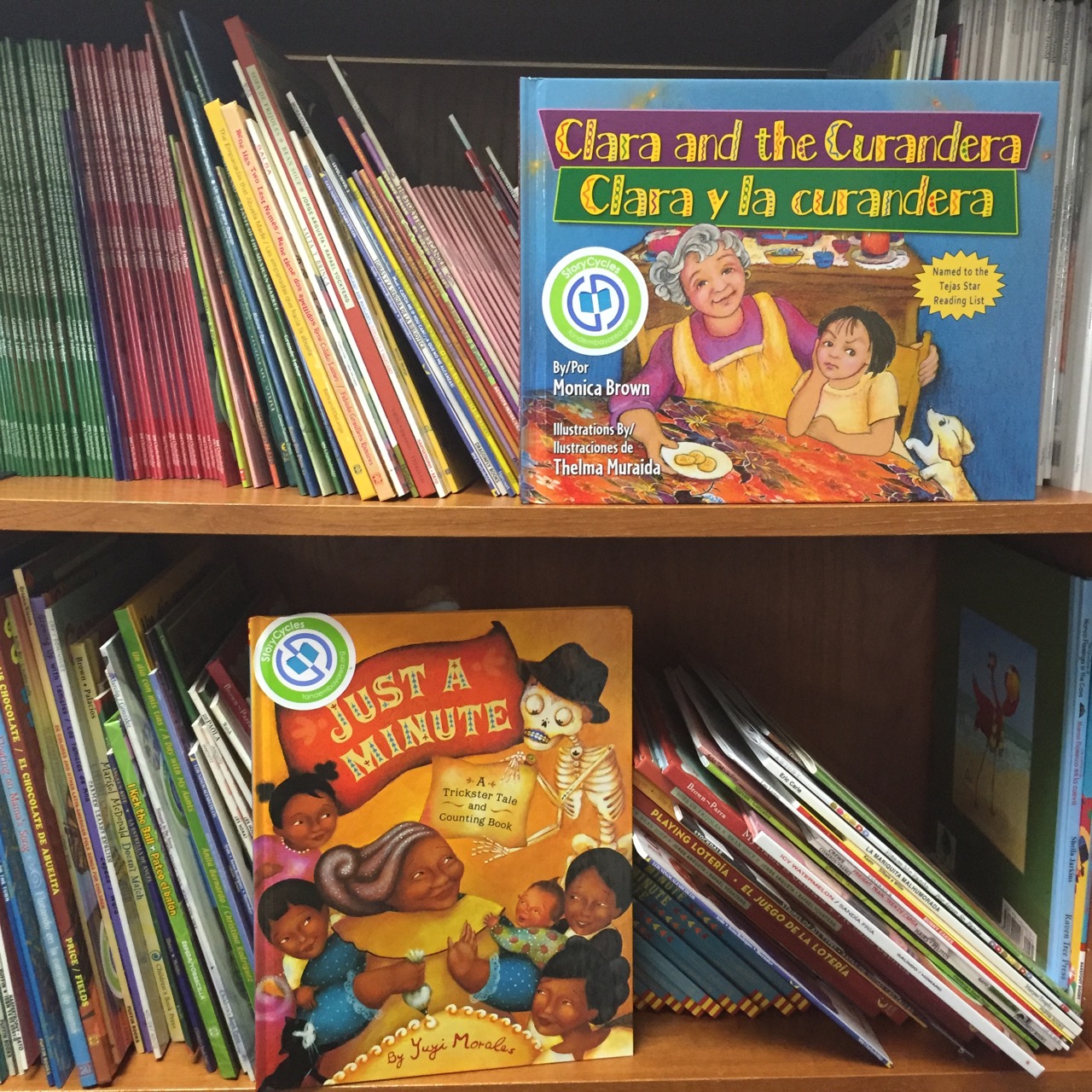 Some research suggests that 61 percent of low-income children have no books in their home. Tandem uses several strategies to address the access problem, including a book sharing program set up in preschool classrooms and infant/toddler centers. They try to deliver materials in each family's home language, so that parents can be more actively involved in helping their children read.

Wertz said that communicating the latest research on early childhood education to parents is part of their mission. In particular, many monolingual parents raising bilingual children are concerned about speaking their native language at home—but experts actually recommend that parents speak the language they understand the best.


"If I have three million words to give my child in English, and I have two thousand words to give them in Spanish, I should give them my three million," said Wertz. "Because it's just one step to turn an English word into a Spanish word. If I know how to put together an English sentence, what a good sentence looks like, I'll be able to put together a good Spanish sentence when I learn Spanish. So you've got to give your kid the best architecture you can."

According to Thompson, the majority of the children Tandem serves come from Spanish-speaking families. The multilingual approach is particularly important in diverse neighborhoods like Bayview and Visitacion Valley, where significant numbers of residents speak languages other than English.


Thompson told us that Tandem has instructors fluent in English, Spanish, Mandarin, Cantonese, and Farsi, and reading materials in English, Spanish, and traditional Chinese.

One of their newest initiatives is the Literacy Champions program, which trains local parents in Tandem's workshop content, interactive read-aloud methods, and philosophy. The parents volunteer with Tandem at workshops and community events, and can enter into a year-long fellowship program where they work on their own projects and check in with Tandem once a month.


Wertz told us that there are eight very active Literacy Champions and six to eight in the second phase of their training. According to Thompson, the Literacy Champions program has been successful in reaching families that Tandem would otherwise not be able to find, since not all families are connected to the traditional partners Tandem works with.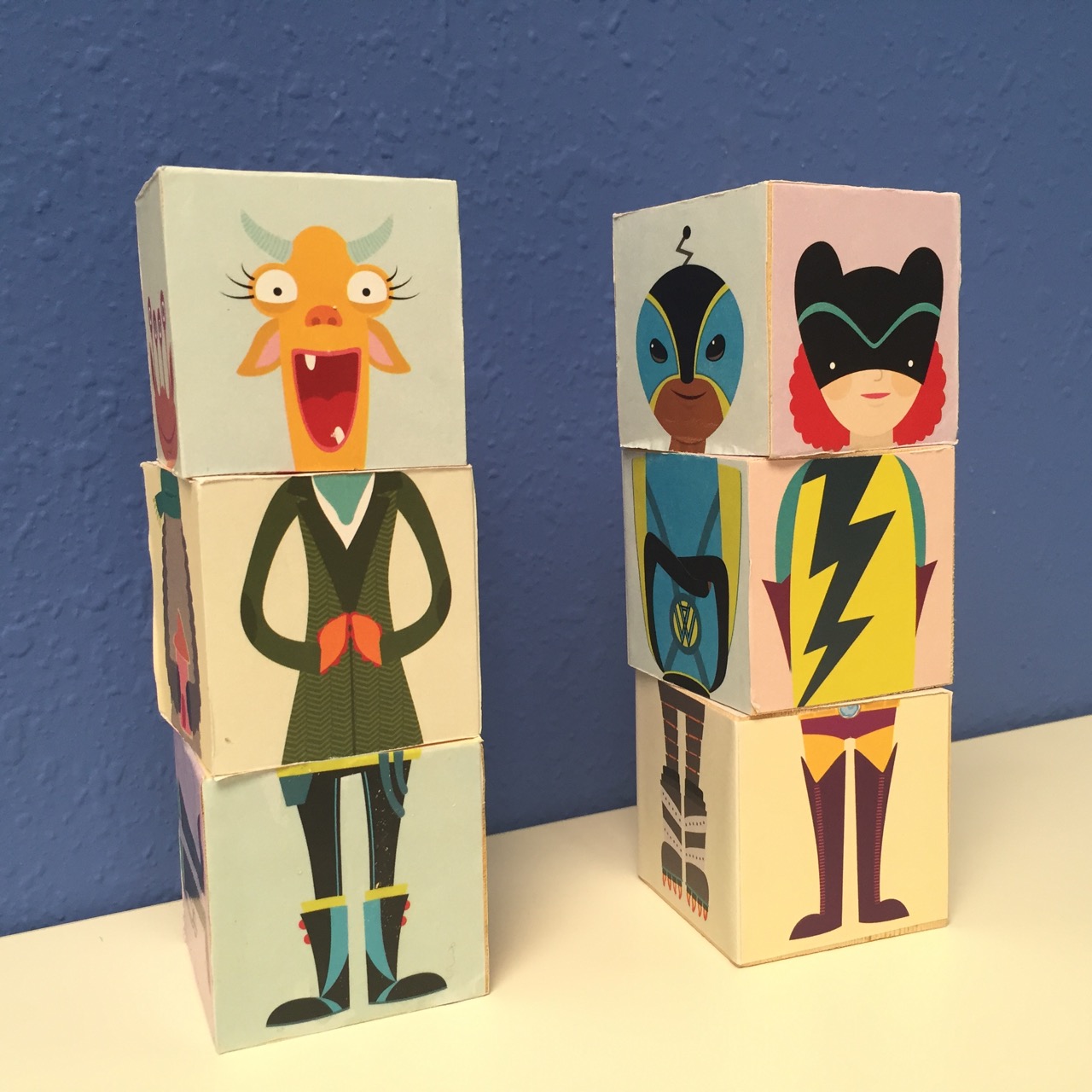 Those partners include Family Resource Centers and Compass Clara House, which provides transitional housing for homeless families.


Wertz shared a story from Compass Clara House, where a father chased down instructor Jairo Güiza after a reading workshop to thank him. The man told Güiza that he had been in prison when his oldest son was little and wasn't there for him—but now he was out, trying to get his life together, and determined to do things right for his three-year-old.

"There's this dad that we would never had met if we hadn't had that partnership with that organization," said Wertz. "And a dad who's highly motivated as a parent right now."

San Francisco's combination of expensive housing and low pay for teachers, notorious for driving away San Francisco primary school teachers, may be partly responsible for the high turnover among early childhood educators, according to Thompson.


"I can only assume it's because these educators are not paid enough, and it's super hard to live in the City where you're not getting paid enough," said Thompson. "It's not fair, and they're doing such an incredible job, and it's really a shame that they're not compensated for it. That's one of the things that drive us to do what we do, that we want to give them the knowledge and the education that they may not be able to get because they're too busy. It's too hard to go to work, do your job well, spend time with your own children, put food on the table ... it gets to be too much. We're proud to be able to serve them that way, but there's a high turnover, and I can only assume it's because it gets way too hard around here."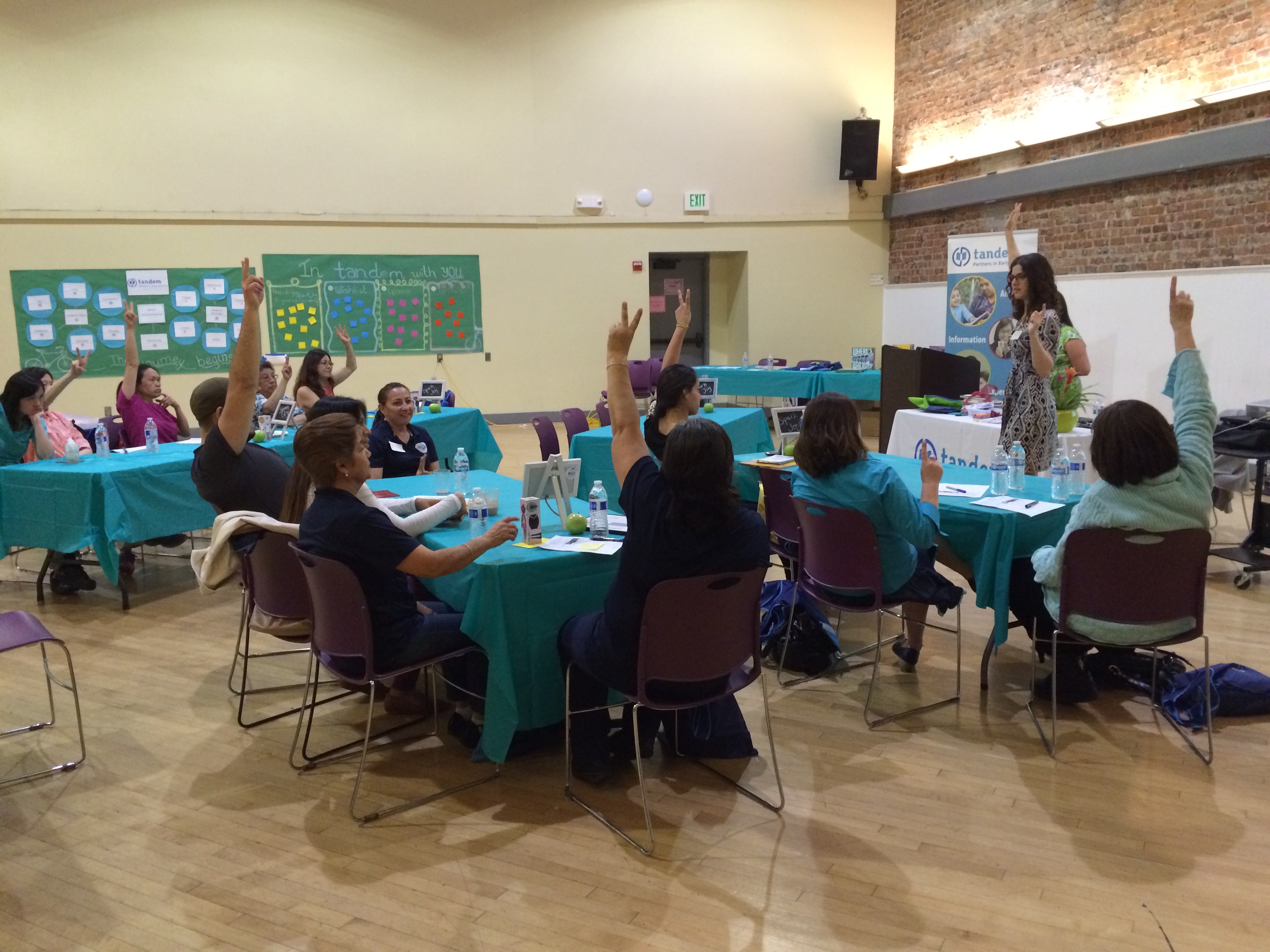 So far this year, according to Thompson, Tandem has done 13 workshops in San Francisco, eight of which were educator-facing, and five with families. They are involved at 16 school sites, which translates to 41 classrooms, and have done 30 read-alouds with children and teachers. Güiza has also led a father's group meeting at the Southeast Family Resource Center, helping fathers learn how to share stories with their children.


If you're interested in getting involved with Tandem, you can volunteer, donate, or attend a family workshop. Tandem also has a cocktail party fundraiser coming up on June 8th at 620 Jones.