[Editor's note: this article, by Neil Ballard, was first published in The Ingleside-Excelsior Light neighborhood newspaper.]
Small businesses across San Francisco currently have to make room for recyclables in their places of business, even as central recycling centers become scarce.
Now, the Small Business Commission says that businesses shouldn't have to put up with the current system.
At its May 9th meeting, the Commission discussed a letter its members wrote to legislators outlining their support for the new legislative changes, and underlining the current challenges faced by small businesses.
It was the top issue of the night, followed by ongoing SFMTA complaints and a polystyrene ban proposal.
"The Small Business Commission finds the default requirement to have small businesses collect and redeem bottles and cans due to the lack of recycling centers, is contra-indicated to maintaining clean healthy environment in the small business and for the residents that reside above the business," commissioners wrote to State Senator Mark Leno and Assemblymembers David Chiu and Phil Ting.
Currently, businesses are required to collect recyclables for redemption. But there is not sufficient access to recycling centers, which have dwindled in number in recent years and are concentrated in the city's southeast corner. 
The state law governing the program, known as the Bottle Bill, is formulated to accommodate recycling at businesses with large storage areas, such as grocery store parking lots. San Francisco businesses, by contrast, do not have the space to accommodate high volumes of recyclable materials.
However, prominent recycling centers, like the one formerly in Safeway's parking lot on Market, have been removed. 

Changes in the California Public Resource Code seek to give businesses more flexibility when dealing with the logistics of removing recyclables.
The Commission's letter goes on to support the legislative changes' proposed remedies, which could include "a mobile redemption service that would travel to various neighborhoods, establishing reverse vending machines at various supermarkets or retail stores, or allowing for a handful of smaller sites to provide redemption options" in compliance with State law.
Muni's impact on small business
From transit-only lanes to the loss of parking spaces, neighborhood activists have been using the Commission as a venue to criticize San Francisco Municipal Transportation Agency for projects that they say put small business in jeopardy. This meeting was no different.
Staffers from various departments within the SFMTA gave presentations on a variety of topics, including the agency's public outreach, the residential parking permit program, capital projects and improvement projects on Lombard and Mission streets.
Neighborhood activists attended the meeting to speak during the public comment period on all items. They represented commercial corridors on which SFMTA has ongoing or recently-completed projects, including Mission Street, Geary Boulevard, Lombard Street and Taraval Street.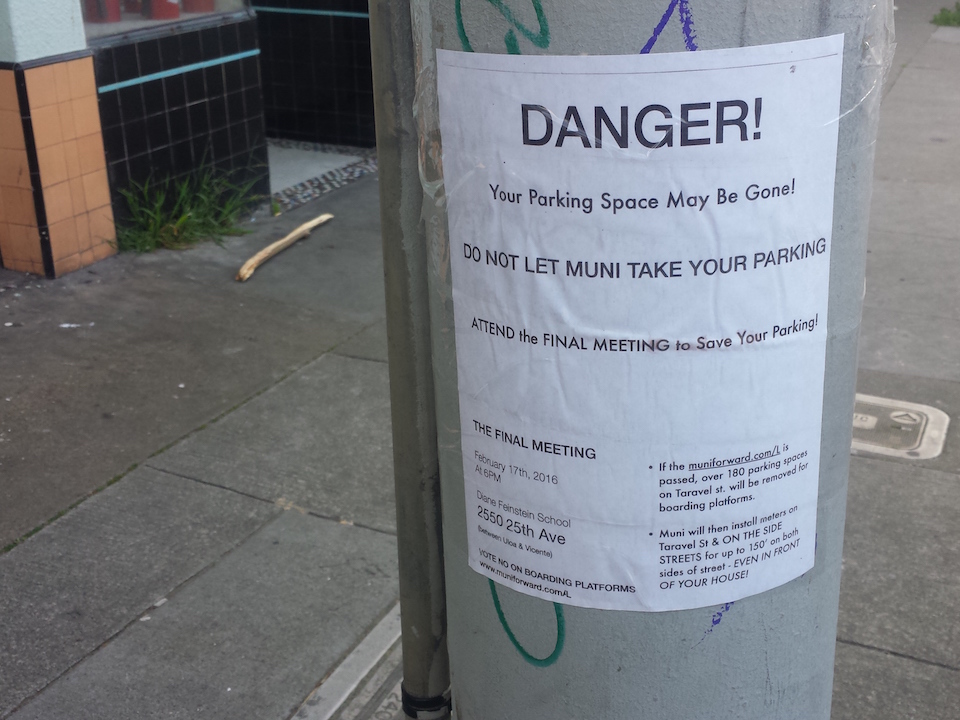 Safety was consistently cited by SFMTA staff as the reason behind all their improvement projects to heavily-used corridors.
The criticisms of those who commented on each item centered largely on the agency's re-engineering of streets to accommodate transit, bicycles and pedestrians over private automobiles, leading to reduced auto traffic along commercial corridors and an attendant loss of parking spaces.
Bob Starzel, a representative with the Greater Geary Merchants and Property Owners Association, laid out the small business perspective of transit changes as a counterpoint to the City's Transit First policy approach.
"If we took [SFMTA's] numbers, and they were right, and only 30 percent of people drive, think to yourself what it means to your business if now some good proportion of that 30 percent is not gonna come to do business with you," Starzel said. "What that means is your profit margin is hurt."
SFMTA staff will continue appearing before the Commission to address how their projects and programs affect small businesses for the next few months.
Polystyrene packaging ban
The Commission discussed a law proposed by District 5 Supervisor London Breed which seeks to ban the use of polystyrene packaging in San Francisco. Businesses would instead be encouraged to use compostable or recyclable materials.
Commissioner Miriam Zouzounis mentioned that when San Francisco required businesses to stock compostable utensils rather than plastic ones, the cost to her family's business was four to five times higher.
Zouzounis encouraged Department of Environment staff to work with businesses regarding such costs, and Guillermo Rodriguez of the Department of the Environment said that their office would focus on encouraging business compliance before beginning any formal enforcement process.