Built in 1888 by local architect Henry Geilfuss, the Bayview Opera House stands tall at the corner of Third and Newcomb. The San Francisco Arts Commission-owned building, which boasts a 3,000-square-foot main floor, has hosted everything from dances and political rallies to community-building events and theatrical performances, but for the past two years, it's been closed for renovations. 
The Opera House has continued its cultural and community-building programs outside of its walls, but there's news on the horizon: according to executive director Barbara Ockel, the renovation timeline puts the Opera House's reopening in October of 2016, if all goes according to plan.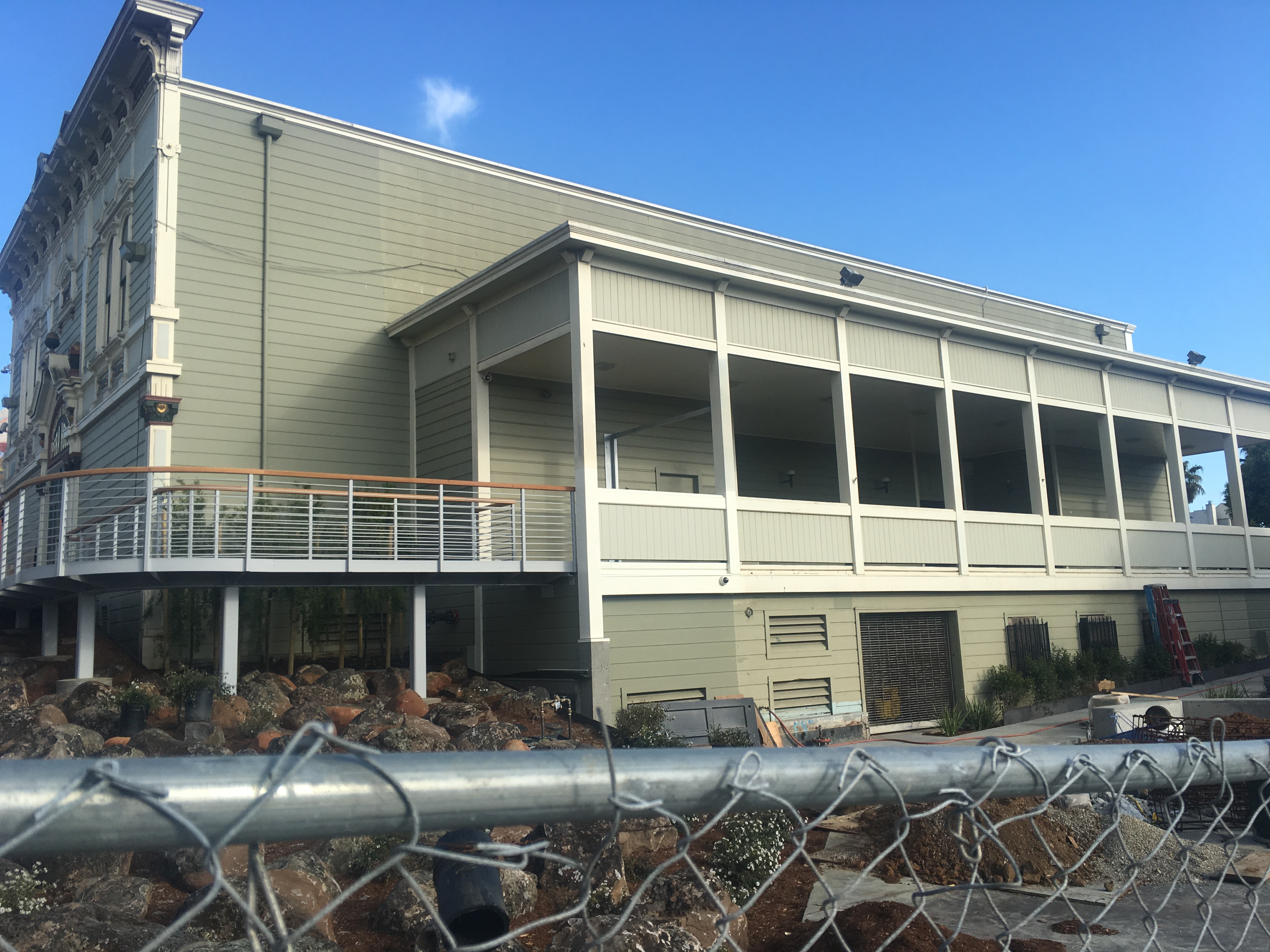 Since beginning her tenure in 2009, Ockel has worked with numerous community organizations such as BMAGIC, SFPD, A.C.T, and the Joe Lee Recreation Center to put into place successful and sustainable programs in the neighborhood. "One positive outcome of the closure has been that we learned how to include more community partners in our planning efforts and make them part of our events and programs," said Ockel. "Of course there are multiple challenges, but I like being able to make a difference in my chosen community," said Ockel, who's lived in Bayview since 1993.
3rd on Third is one example of a signature event that brings the community  and these organizations together every third Friday of the month from 5pm-8pm. The event features art and performances coupled with interactive community building games, as well as the Bayview Underground Food Scene—a group of Third Street restaurants that typically offers food specials at reasonable prices. Dare 2 Dream, another program from the Opera House, teaches kids creative skills like painting, dancing and music, as well as other hands-on activities like gardening, cooking and yoga.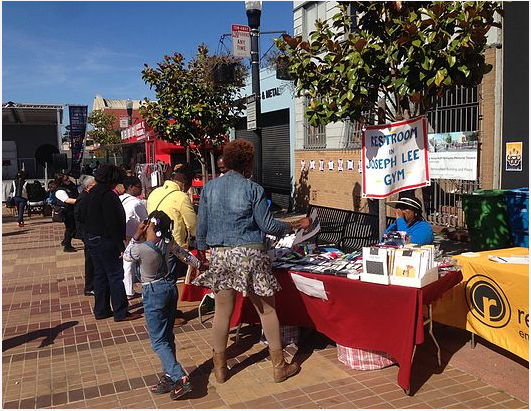 These programs will continue once the Opera House reopens, but they'll be joined by a host of new programming: an all-female youth dance team will rehearse in the space and host regular performances, there will be hip-hop and line dancing classes available for all ages, and a social event, "Friday Night Jive," will cater to an older crowd with DJs and live R&B music. On Saturday afternoons, the outside stage will be activated for both formal and informal gatherings with live jazz music and dance performances.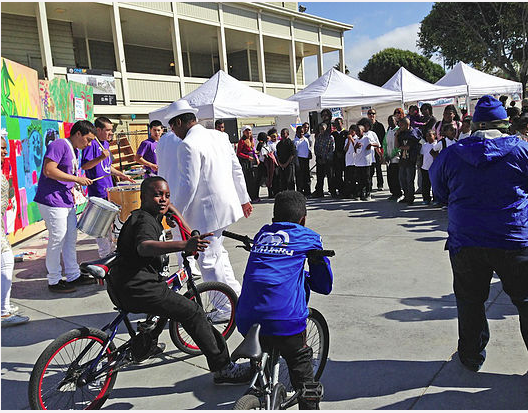 The $5.5 million renovation will see the addition of new and upgraded restrooms, a new garden and outdoor theatre space, and much-needed structural upgrades. It will also make the building to be 100 percent ADA compliant, with wheelchair access available around the buildings perimeter and a lift that allows disabled performers to have access to the stages.
The Opera House has started a new fundraising campaign to raise an additional $1.5 million for new sound, projection and lighting equipment.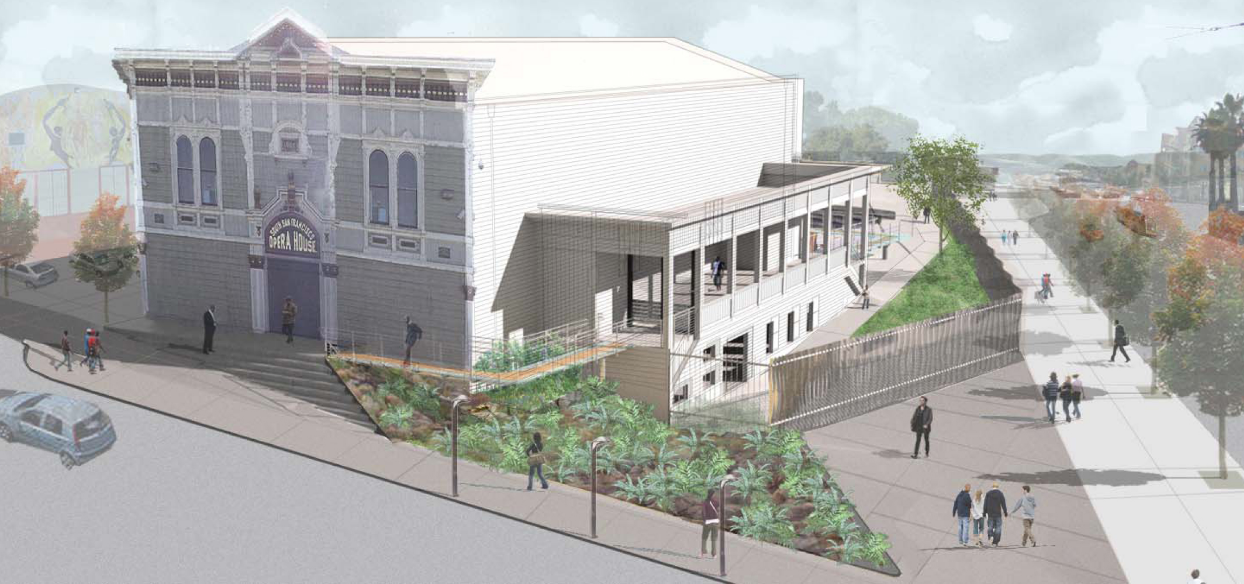 For her part, Ockel is looking on the bright side of the extended closure. "Being in an opera house had such an isolating quality to it," she said. "We were inside this big privileged building." Since developing programs that took the Opera House outside of it physical space, Ockel says they've been better able to reach Bayview residents. "Once out of place, we were on more even footing with everybody else and that has made us so much more accessible to Bayview ... I feel like we are consistently becoming more connected to the community."