The "Community Clean Team" is San Francisco Public Works' longest-running and largest volunteer program. It keeps San Francisco beautiful through landscaping and gardening projects, graffiti removal and litter cleanup in our neighborhoods.
Since its inception in 2000, the Community Clean team has accumulated over 165,000 volunteer hours and added 33,500 plants to public spaces. It has also removed 3.5 million square feet of graffiti.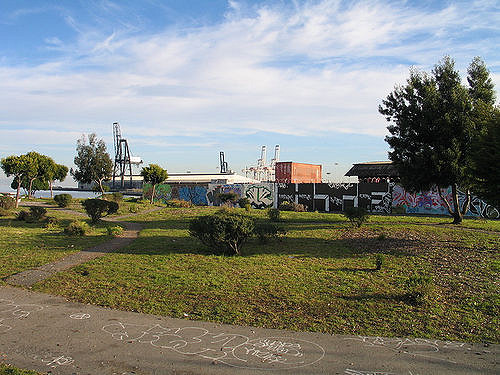 "Our Community Clean team events are a great way to spruce up neighborhoods with hands-on activities—planting, weeding, picking up trash, painting out graffiti." said Larry Stringer, operations chief for San Francisco Public Works. "By working together, City crews and volunteers build community and strengthen partnerships for future projects."
Today, the Team will be in the Bayview / Hunters Point, Dogpatch and other nearby neighborhoods.

The full day of cleaning and greening kicked off this morning around 9am at Herons Head Park at Cargo Way. The cleaning team will make its way to Warm Water Cove, Tunnel Top Park, the Evans Avenue median, George Washington Carver and Gloria Davis Elementary Schools. They will meet back at Herons Head for lunch at 12:30pm.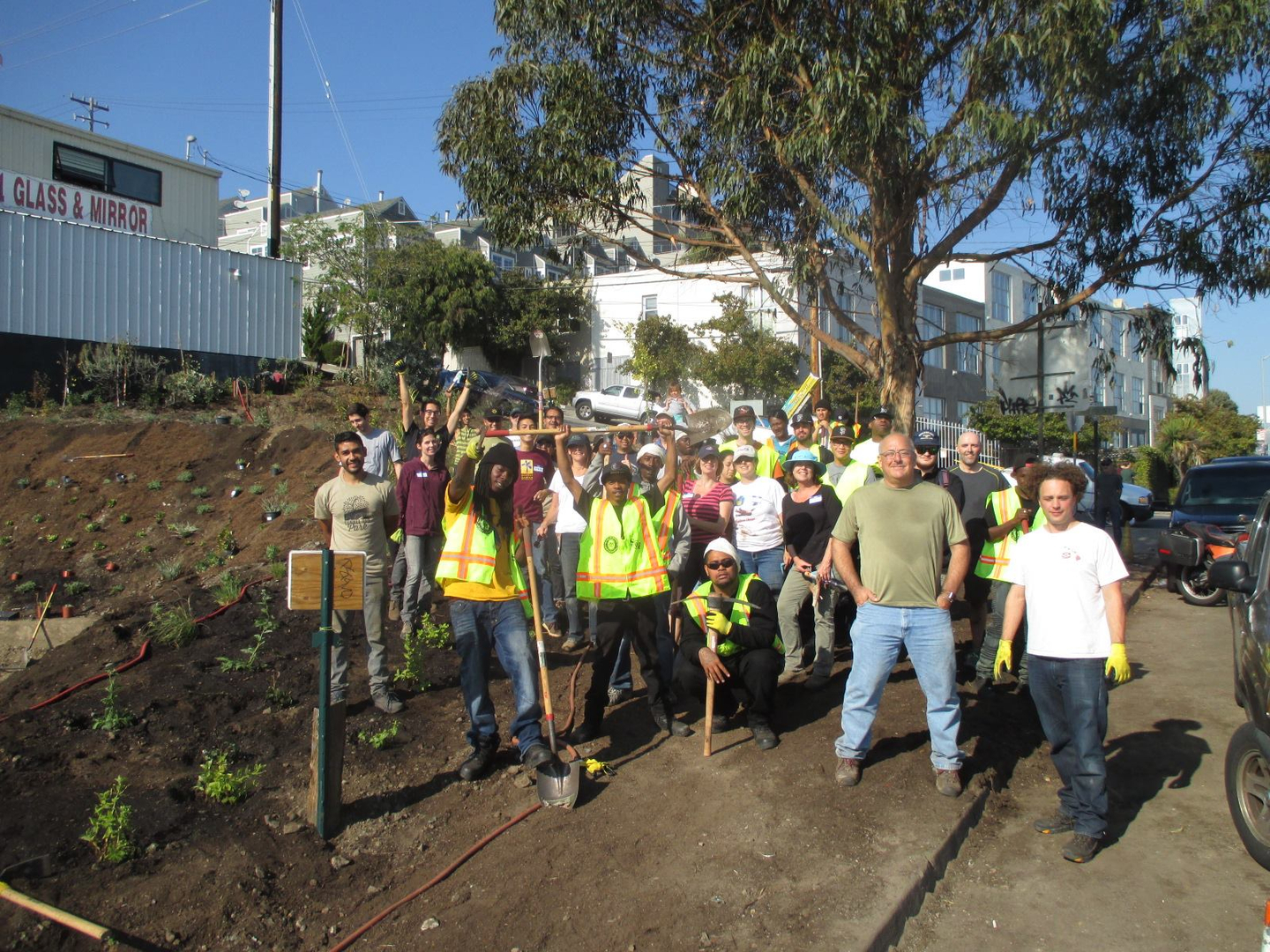 The Community Clean Team operates in collaboration with the The Giant Sweep, a program sponsored by the San Francisco Giants in which organizations and individuals can "adopt-a-block" and volunteer to keep it clean and beautiful. Participants also have an opportunity to be handsomely rewarded for their hard work: any organization that makes a promo video for the Giant Sweep has the chance to win a $1,000 prize. By signing up, organizations also qualify for periodic prize drawings. 
SF Public Works has other ways to help keep your neighborhood clean, including the Gigantic Three Program where residents can drop off unwanted bulky household items. For more information on the Community Clean Team and other Public Works initiatives, visit their website, and be on the lookout for upcoming Clean Team events in your neighborhood.