It can be a challenge for new parents to find the time to exercise. Spare moments come at a premium, and when they do, the issue of child supervision can compound the problem.
The solution? Baby Boot Camp.
Founded in San Francisco by personal trainer and group fitness instructor Kristen Horler, Baby Boot Camp is now a nationwide franchise providing "stroller fitness" programs to new parents, in which they can exercise and bring their stroller-age children along.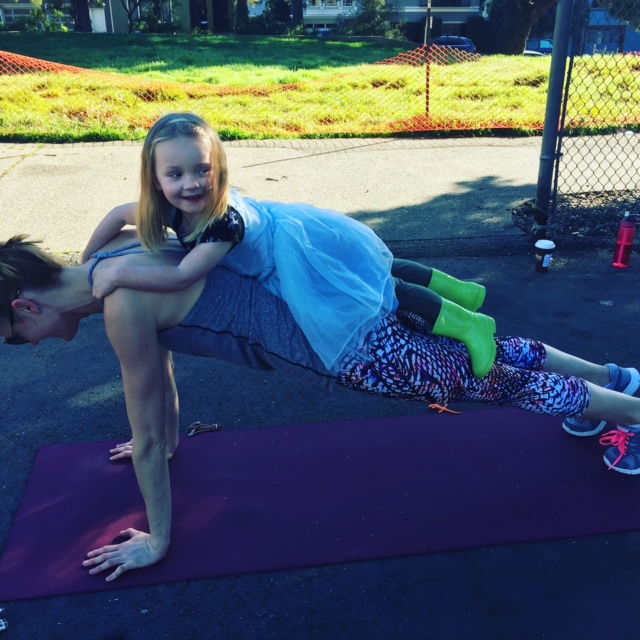 Her first class was held outdoors in the Marina, and after succeeding there, she decided to offer franchises to other folks who wished to run classes of their own.
One of those people was Kathleen Laipply, who bought her business from another franchisee in 2009. She now operates in the area that includes Noe Valley, Pacific Heights and the Marina. But before jumping on board, Laipply was also a Baby Boot Camp client.
A mother of three, Laipply moved to San Francisco in 2007 to work as a legal recruiter. However, she was always into fitness, and loved the idea of starting her own business that helped new parents get fit and connect with one another at the same time.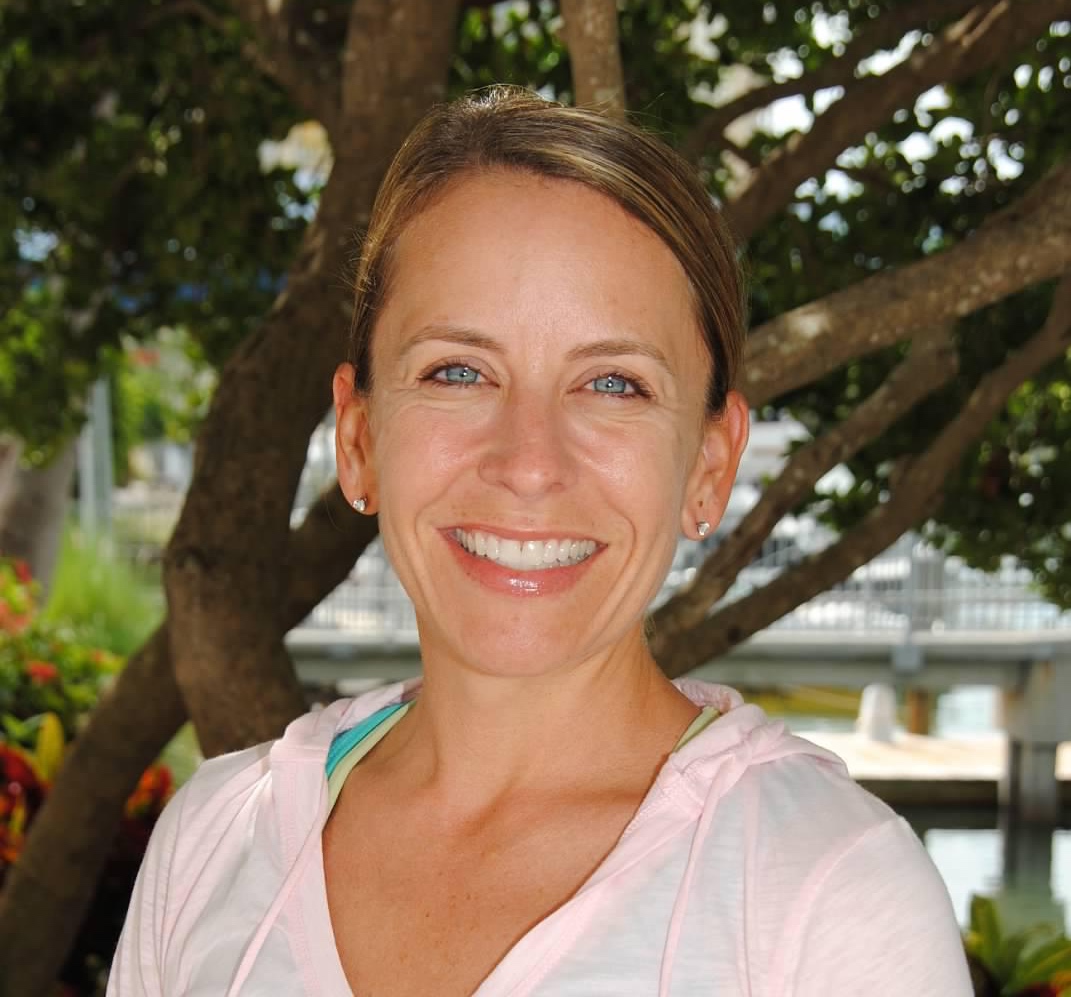 "I like the connection you get with the new moms," she said. "It's great to help them feel better. Being a new mom is great, but it's also really hard and can be lonely. Lots of new moms in San Francisco are very accomplished professionally, but they don't know as much about raising newborns. At my classes, they get a chance to meet other moms, as well as me."
Since starting the business, Laipply has taken a number of continuing education courses, getting certified as a fitness instructor and in the areas of pre- and post-natal fitness and nutrition.

Though she loves her work, the greatest challenge she faces is getting new clients, as the majority of moms who attend her classes must eventually return to work. She attributes this to the increased cost of living in the neighborhood, saying that when she started, about half her clients were permanent stay-at-home moms.
Despite the changes, Laipply loves living and working in Noe Valley.
"I love that it feels like a village," she told us. "I see my clients everywhere. We all take our kids to the same ballet and music classes together, and a lot of my clients have kids in school right down the street. It really feels like a small town."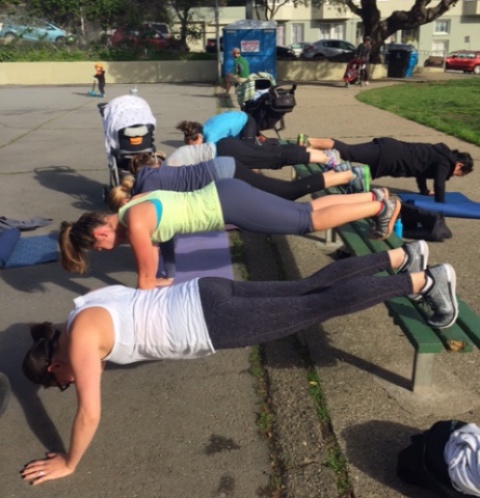 Baby Boot Camp's Noe Valley classes are held at the Noe Valley Courts. The flagship class is Strollfit ($12/class), a 60-minute workout for "mom and baby." It's open to those who are pregnant, recovering new moms (six weeks postpartum, with a doctor's clearance), and moms with stroller-aged children. Classes consist of both cardio and resistance training, and it's all done with kids in strollers nearby. The first class is free.
Additionally, Laipply offers the Core9 Diastis Repair Workshop ($100), A four-week intensive class that among things, helps repair diastis recti, a form of tissue damage that occurs after childbirth. 
For a complete schedule of Baby Boot Camp classes, visit their website.