[Editor's Note: Mark Ellinger is a Tenderloin-based photographer and writer who documents the central city at his blog Up From The Deep. In his chronological history of Sixth Street, excerpted below, he shares his personal perspective of the main blocks around Market Street as he's seen them change over the years. You can find the full entry here.]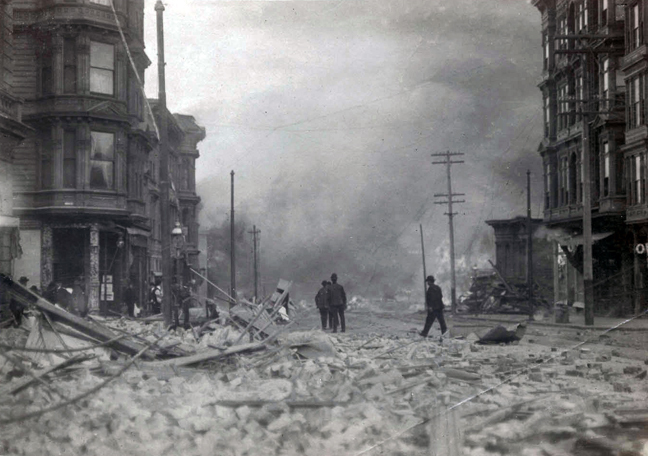 After the earthquake and fire of 1906, San Francisco's Sixth Street was rebuilt with rooming houses and residential hotels — also known as SROs, or single-room occupancy hotels — that for many decades housed the working class.
These days, Sixth Street is where the poor are warehoused and the neighborhood's working class origins are largely forgotten.
As poverty is for many people an uncomfortable truth to be avoided, there are prejudicial blind spots in the general consensus regarding Sixth Street.
In fact, most people wish Sixth Street would just go away.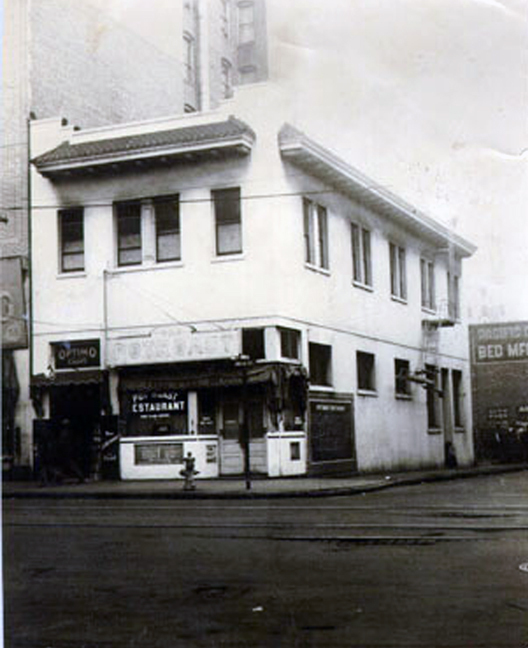 Daily life on Sixth Street has been documented since 1992 by the staff and students of the Sixth Street Photography Workshop and some moving portraits of neighborhood residents comprise a chapter of the book Many Voices by documentary photographer Virginia Allyn.
I began my own portrait of Sixth Street by documenting its architecture and signs. By getting involved in the neighborhood, I got to know the people who live and work there. By listening to their stories, I learned some history. I got involved with the neighborhood by living in it.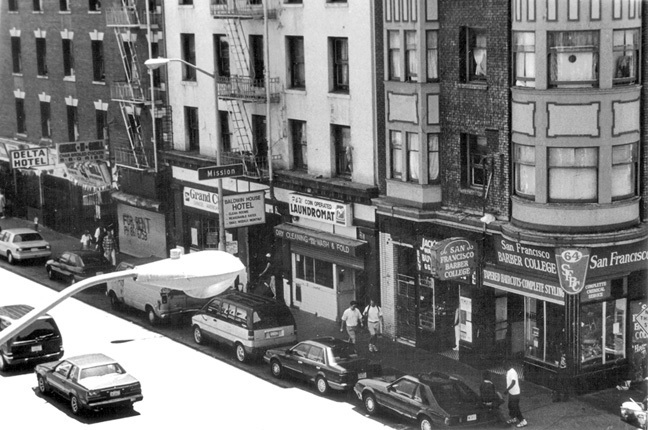 In mid-Spring 2001, I felt like the luckiest man alive when, with little more than the clothes on my back and a 690 dollar monthly income from State Disability Insurance (SDI), I moved into the Shree Ganeshai Hotel on the corner of Sixth and Jessie.
From the moment I became a tenant until the day I moved out, that hotel was home, my sanctum; the world wherein I reinvented myself and the fundament in which Up From The Deep was sprouted.
The seed was a cheap digital camera that I rescued from the trash.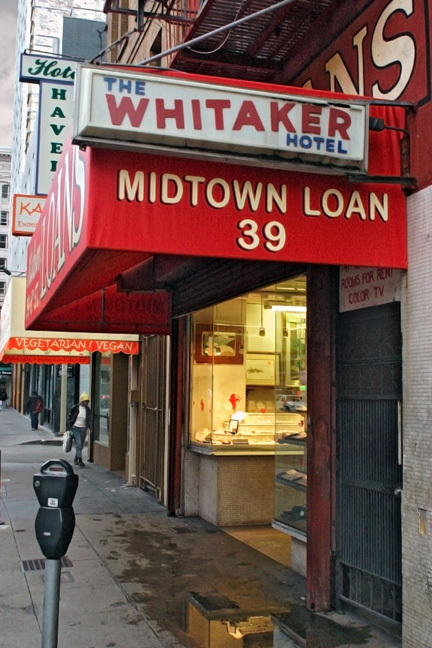 When I immigrated to San Francisco in 1968, the South of Market area was a poor, working class neighborhood largely populated by laborers, off-season migrant workers, merchant marines, and retirees eking out their golden years on meager pensions; men whose sweat and toil helped make San Francisco a thriving, prosperous, world-renowned city.
I soon discovered that most people thought of these men as bums and winos, characterizations that had been cultivated since the mid-50s by the San Francisco Redevelopment Agency and downtown developers, instigated by hotelier and real estate mogul Ben Swig and promulgated by The San Francisco Chronicle and The San Francisco News Call-Bulletin, two of the City's daily newspapers.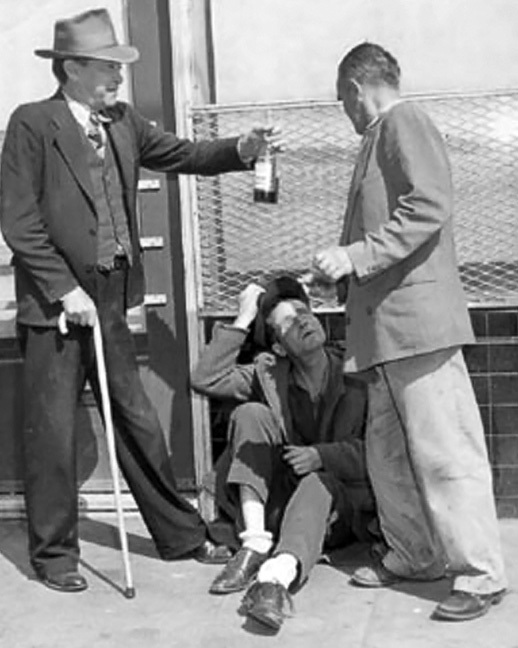 Following World War Two, the densest concentration of South of Market SROs was in the area known as Yerba Buena, just across Market Street from San Francisco's business and shopping district.
To Ben Swig, Yerba Buena was prime real estate for the expansion of commercial and civic functions. Realizing that the most expeditious way of clearing the area would be to have it declared blighted, he donated money to the redevelopment agency in 1954 for the preparation of a study.
Even though the money was returned by agency director and future mayor Joseph Alioto, the plan moved forward.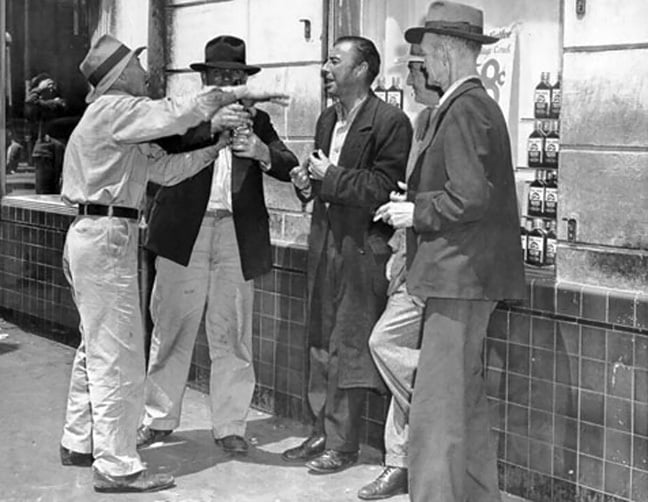 In a campaign to discredit the neighborhood's residents, the newspapers published articles that depicted South of Market SROs as flophouses inhabited by alcoholics and lowlifes, embellishing the stories by posing unwitting hotel residents in photos that purported to show them getting drunk on the sidewalks.

Look closely at the faces and attire of the men in the above photographs from a 1956 Call-Bulletin article and you will see that these same gentlemen were also posed in the next photo.

Little mention was made of the workers and retirees who were by far the majority of SRO residents. The intention was to mitigate concern for the thousands of people who were to be displaced by the razing of every SRO from Third Street to Fifth Street, thus allowing the City to save millions of dollars by sidestepping the issue of relocation.
Who would care about the evictions of bums and ne'er-do-wells?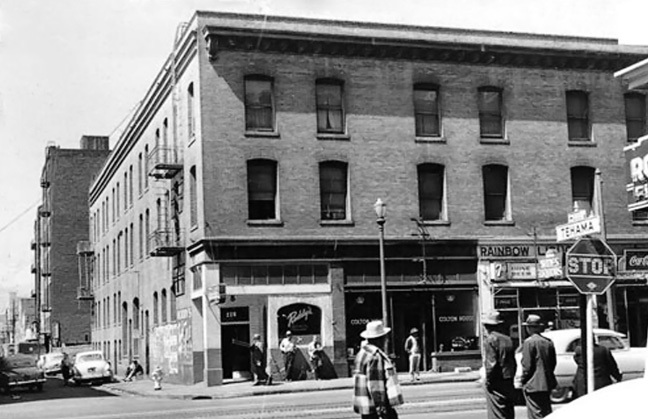 In 1969, many of those who would be affected joined together to form Tenants and Owners in Opposition to Redevelopment (TOOR), which took the City to court.
After a grim and protracted battle during which people were killed, buildings burned, and political organizations suppressed, the City was forced to provide a modicum of relocation support and to build a couple of residential facilities for seniors before the area was completely gutted.
Be that as it may, the cynical manipulation of public opinion successfully engendered a prejudice against hotel life that to this day shapes the common perception of Sixth Street.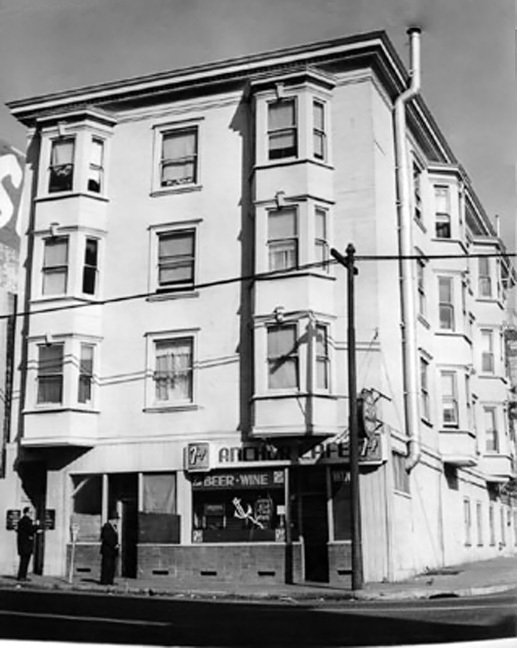 In recent years a sympathetic district supervisor helped to implement some needed improvements for the SROs that remain, but otherwise the policies of city government and law enforcement have created more problems than they have solved.
As if filthy sidewalks and poorly maintained hotels with greedy owners and abusive managers were not bad enough, residents must also live with the continual threats of robbery and violence, because the police for years have used Sixth Street as a containment zone for crime.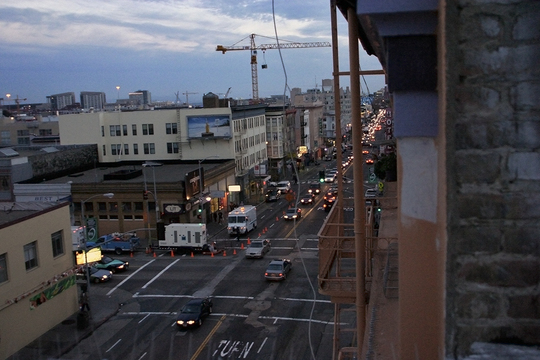 The corralling of criminal activity by the San Francisco Police Department and irregular, substandard maintenance by the Department of Public Works are underlying reasons why attempts to improve the appearance of the neighborhood never seem to make any lasting difference.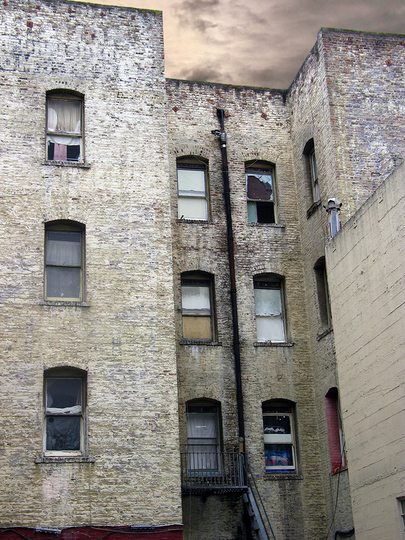 Hotels that have been bought and refurbished by nonprofit housing corporations now have modern, better-maintained accommodations, a major improvement to be sure; but a system of tiered management tends to circumvent meaningful dialog with tenants who have valid complaints, and so-called supportive housing too often fails the very tenants who are least able to care for themselves.
Ideally, supportive housing helps people with disabilities live independently by providing individualized services, including medical and psychiatric care, medication and appointment reminders, in-home healthcare assistance, addiction treatment, housekeeping, meal programs, and life coaching.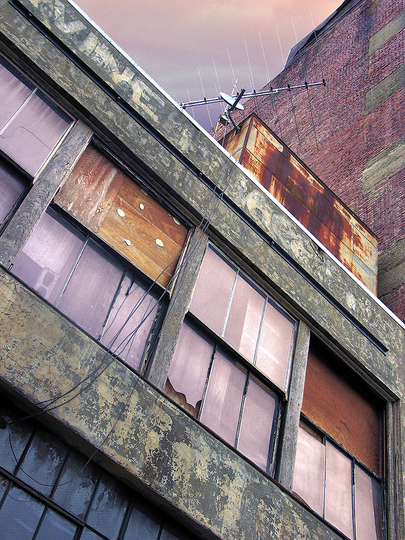 In reality, what some nonprofits call supportive housing is little more than an administrative hierarchy of case managers who refer tenants to outside government and nonprofit service providers.
Overwhelmed by sheer numbers and often lacking professional training and experience, such case managers have little time to spend with individual clients. Without on-site personal assistance and followup, some disabled tenants fall through the cracks. Unable to navigate their problems by themselves, they wind up in institutions or on the streets again.

Read the full entry at Up From The Deep: Sixth Street.