This July, LaborFest 2016 will highlight the struggles of working people for the past 100 years, both locally and globally, with more than 60 events across the city—ranging from talks to films, music to comedy, and hikes to walking tours.
LaborFest began in 1994, on the 60th anniversary of the San Francisco General Strike and Waterfront Strike, during which two longshoremen were killed by police on what's now known as Bloody Thursday. 
"We believe that by having an annual event to commemorate the General Strike, and tying it to talks, history and culture, you can help educate working people and bring back this history and its relevance today," said Steven Zeltzer, a cofounder of the festival and member of its organizing committee. "We try to commemorate different events in history—not just the General Strike—that are important to working people."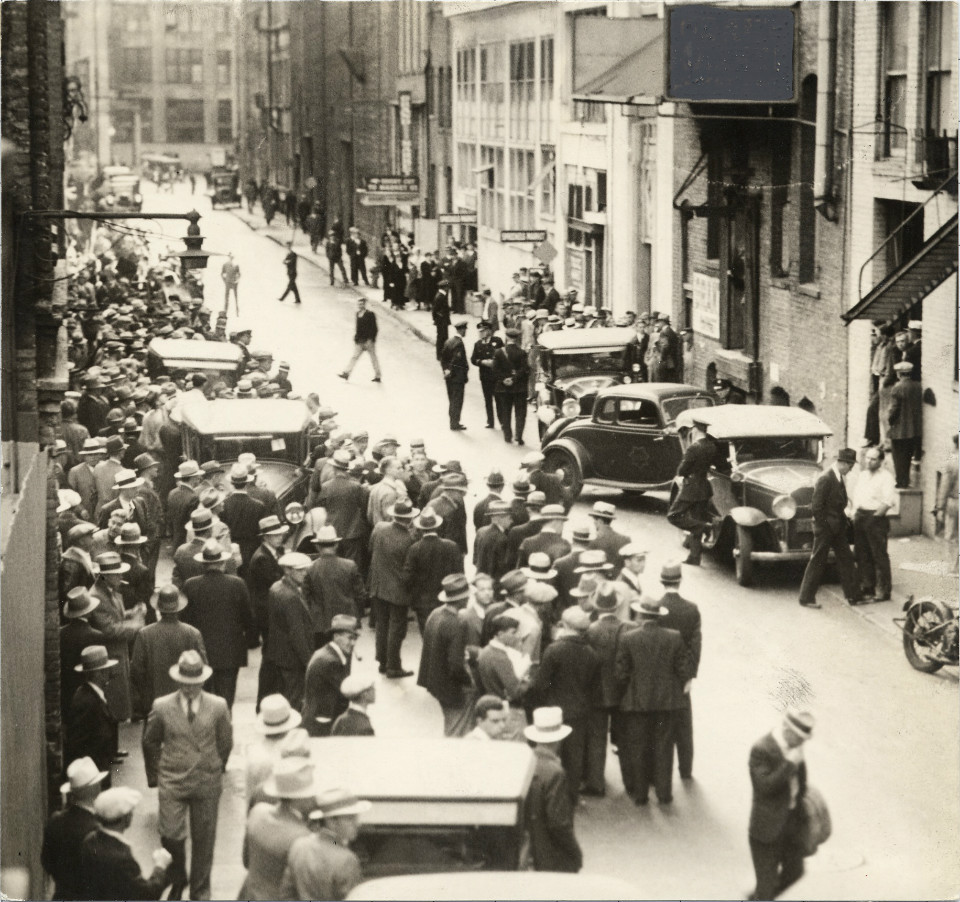 The General Strike, Zeltzer said, "was a pivot point for working people on the West Coast and in California and San Francisco." All types of employees, including clerical workers, hotel workers, service workers, hospital workers, and longshoremen, went on strike. Hundreds of thousands joined unions, because they were no longer afraid to be fired for organizing. "This General Strike strengthened their power and eliminated their fear," he said.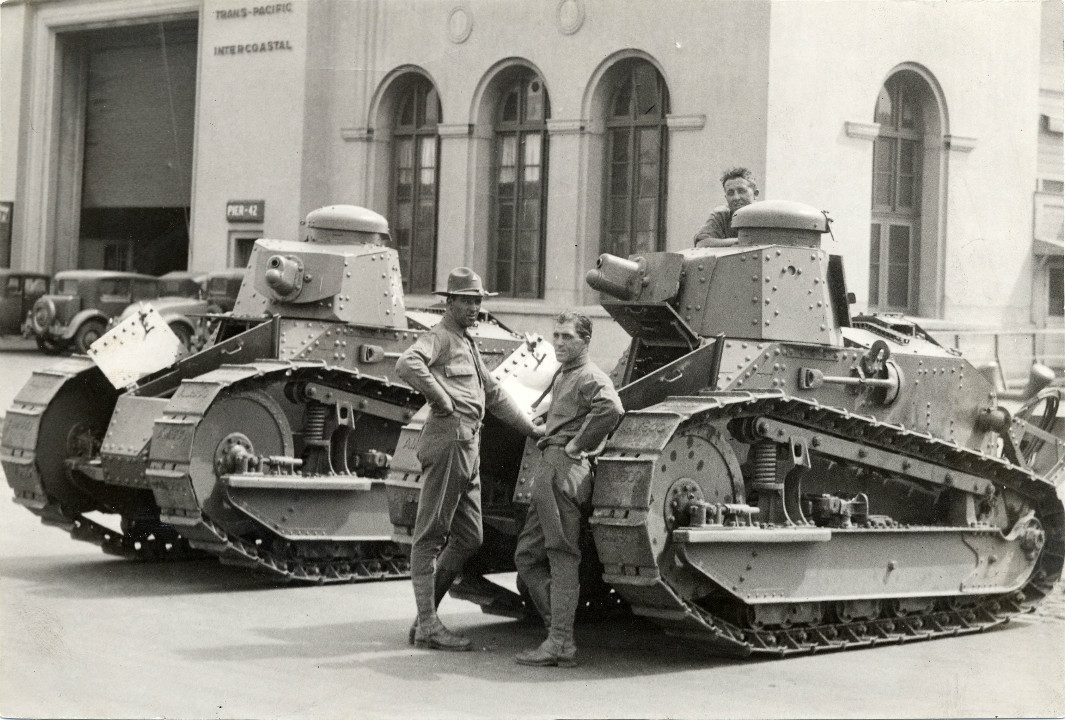 These struggles are relevant today, because "over 10,000 workers are fired every year who try to form a union," Zeltzer said, noting that many workers are afraid to join unions "because of a valid fear of retaliation."
In recent decades, union membership has been declining: According to the Bureau of Labor Statistics, 14.8 million wage and salary workers belonged to unions in 2015, or 11.1 percent. The first year the data were collected, in 1983, union membership was 20.1 percent, and there were 17.7 million union workers.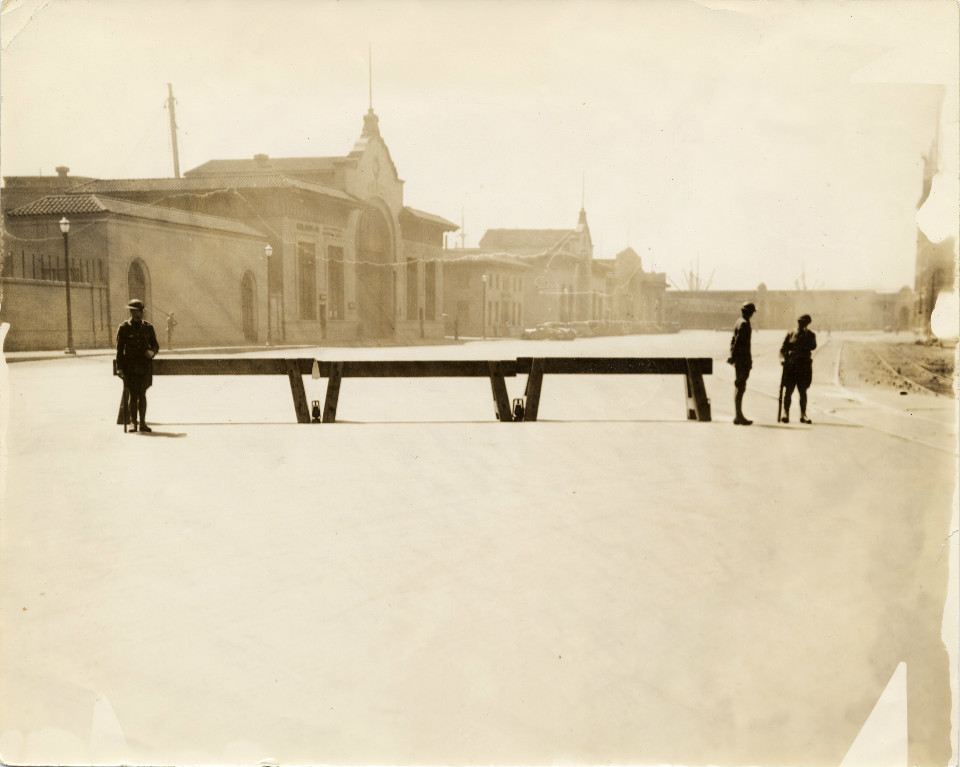 Zeltzer believes the current rise of freelancing and contract jobs—as well as the "gig economy," where people get paid per job—threatens the stability of life for working- and middle-class people. "You don't know who you're going to be working for; when; how much," he said. "It creates chaos."
Workers who are overstressed, unable to access medical care and/or afraid to report injuries can become permanently disabled, he added. "A lot of people who are homeless are disabled workers."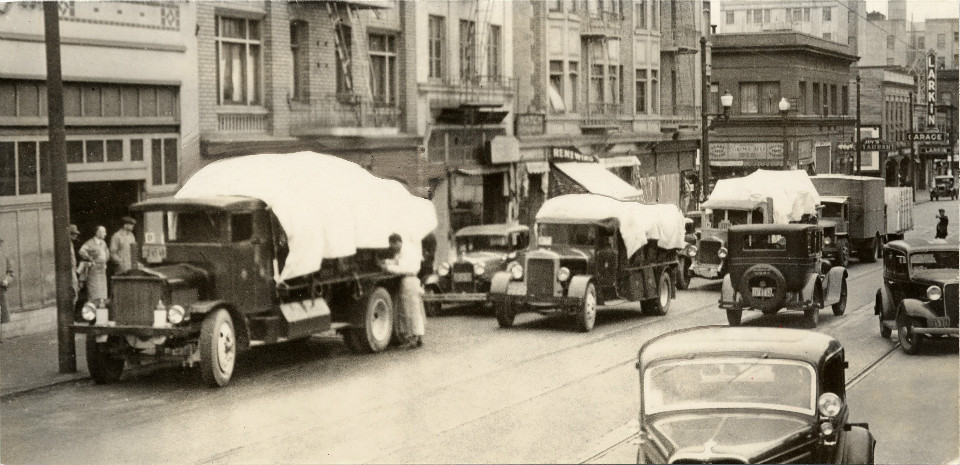 For the mass of people, Zeltzer said, "conditions are getting impossible," and that's why people are discontented with the two major U.S. political parties and disgruntled globally. He notes that people can't afford basics like rent or tuition, among other things. "That's why people are so angry in this country and all over. People are saying, 'I have no future, the way the system is going.'"
Festivals similar to LaborFest happen worldwide, but here at home, this year's event includes labor walks, tours, hikes and several screenings of films addressing workers' rights.
One film, Driving For Hire, is a documentary made by a San Francisco cab driver, John Han. According to the fest's website, it's a "deep dive into the multiplicity of issues that have surrounded the contentious battle in California (and much of the rest of the world) between the cab industry and ride-service firms Uber and Lyft over the past several years."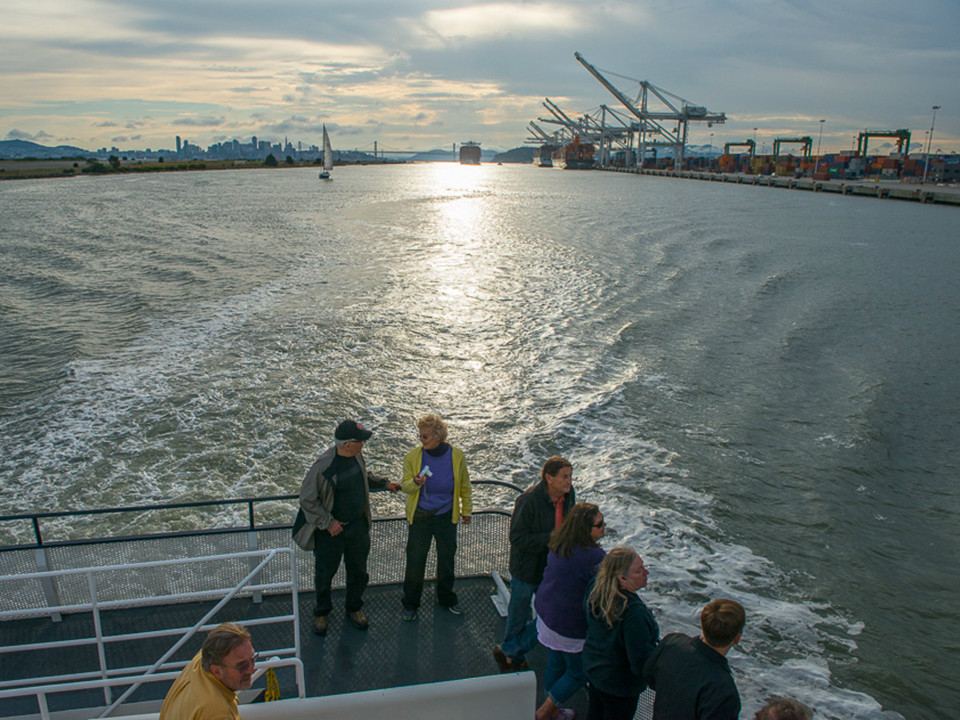 LaborFest aims to keep history alive, so people can connect the past and present, Zeltzer said. For example, the festival will feature a concert commemorating the 100th anniversary of the Easter Rising, Ireland's struggle for independence from England. "The Irish labor movement played a key role in the fight for independence, and John Connolly, along with other trade unionists, helped organize the struggle," the festival's website explains.
Another program, a reading of Gold Mountain, hones in on the Chinese workers who immigrated to America to build the transcontinental railway.
One especially notable event is a talk on the Preparedness Day bombing in San Francisco, which has often been called the first anonymous terrorist attack in the country. It happened on July 22nd, 1916, at Steuart and Market streets, killing 10, wounding 40, and sending two labor rights activists to death row for a crime they didn't commit. It also possibly helped change the outcome of a presidential election—and thus, U.S. history. And it was spurred in motion by workers' rights.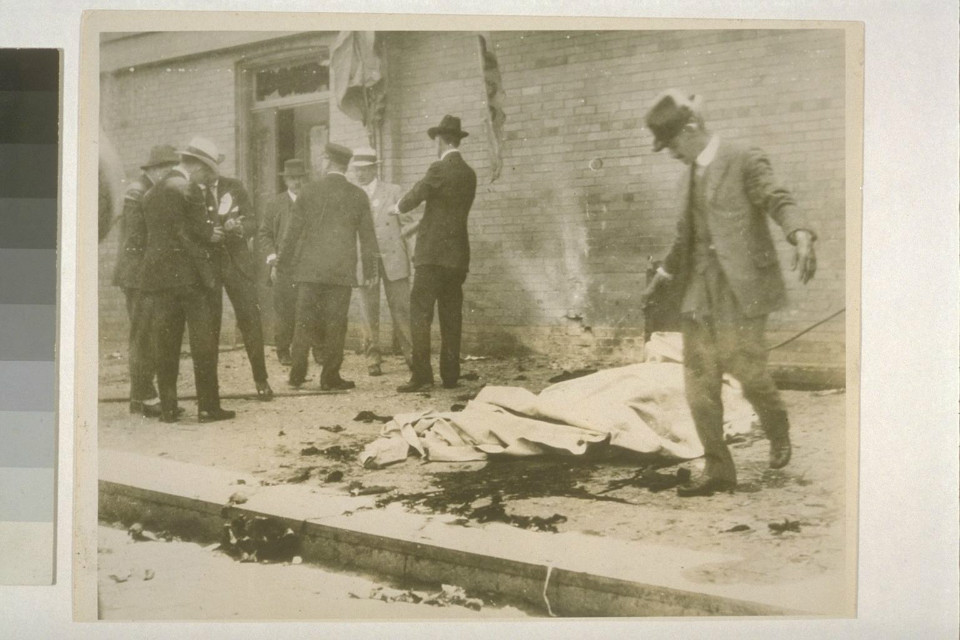 On July 22nd, the 100th anniversary of the bombing, Anchorage, Alaska-based writer and historian Steve Levi will speak on "The Lessons of the Preparedness Day Bombing for Today: Repression, Frame-Up, Labor and Political Prisoners" at the ILWU Local 34 labor union hall (801 2nd St.) The event will be cosponsored by the Institute For Historical Study.
"That era is exactly the same as this era," Levi told us. "You had massive unrest. The working class and middle-class people were furious with the political parties. They think it's rigged against them, and the working and middle class aren't making any money."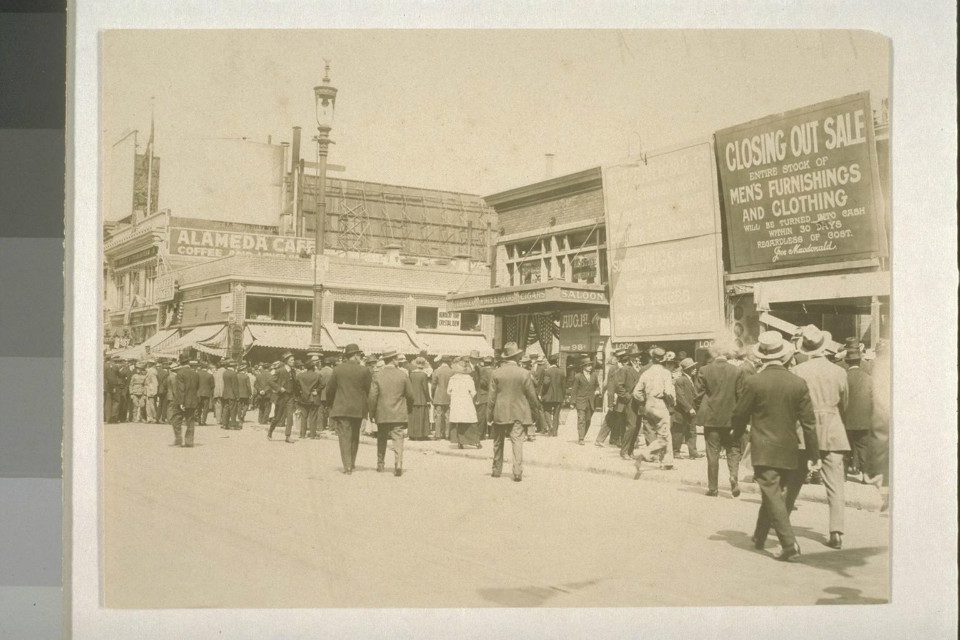 At the crux of the matter was a "Preparedness Day Parade," stemming from President Woodrow Wilson's slogan about being prepared to enter World War I. The San Francisco Chamber of Commerce used the opportunity to push for "open shops" (today called "right to work"), in which union membership isn't mandatory, with the intent of weakening unions. Although it was the city's largest parade to date, the unions weren't allowed to have a parade contingent. 
The bomb went off at 2:06pm, about a half an hour into the parade, and two labor leaders—Thomas Mooney and Warren K. Billings—were later convicted and sentenced to death. However, in 1918, their sentences were changed to life in prison, and they were both released in 1939. Mooney also was pardoned in 1939, but Billings wasn't pardoned until 1961.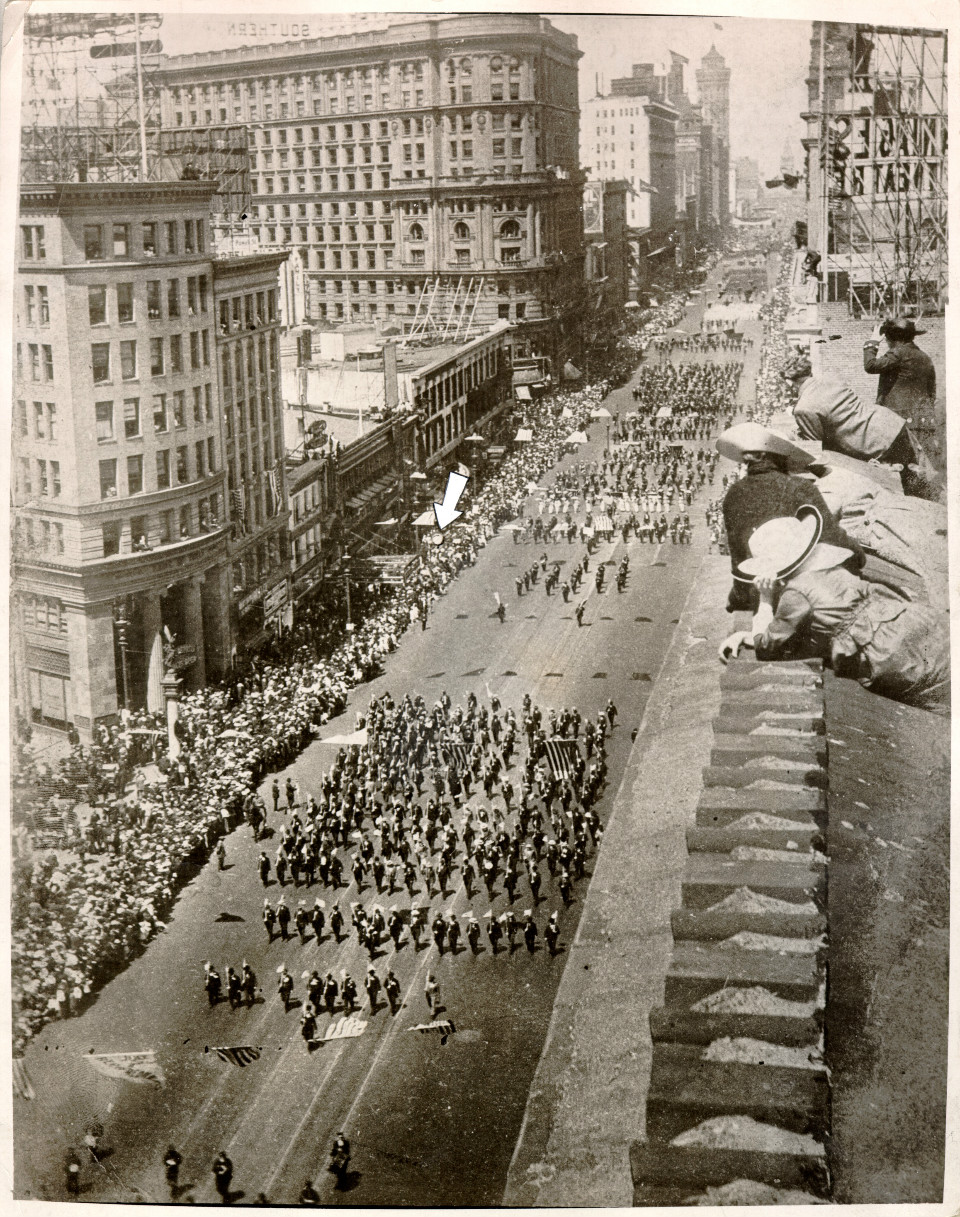 "To this day, we do not know who set that bomb," Levi said. "What we do know is that what the San Francisco Chamber of Commerce did was [to] say 'This is a great way for us to break the backs of the union.'"
Levi's book, The Committee of Vigilance, goes into more detail about the incident and its importance in class divisions and violence.

Shortly after the bombing, Republican presidential candidate Charles Evans Hughes visited the city and ate in a restaurant staffed by strike-breakers. That and other issues cast him as anti-union, and in the November election that year, he lost San Francisco by 15,000 votes and California by 3,000 votes, Levi said.
"If Hughes had won California, he would have been president," but instead, Wilson was elected to a second term. "I refer to this as the most expensive meal in U.S. history," Levi said.
The full LaborFest schedule is online. Most events are free or by donation.