There's never a dull moment in SoMa's food and beverage scene. Here's a brief look at what's newly opened and coming next to the neighborhood.
Tēo Now Open At Seventh & Mission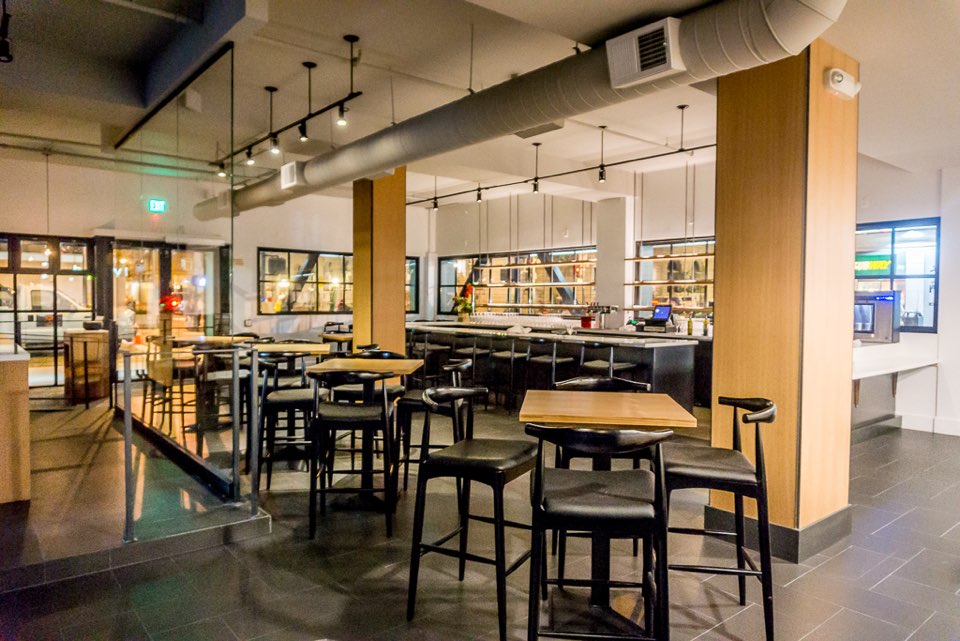 If you've walked by lately and thought, "Is it or is it not?," rest assured that yes, the freshly-painted Chinese restaurant at 1111 Mission St., the corner of Seventh and Mission, is open for business.

The spacious restaurant and bar Tēo offers Chinese-style Chiu Chow cuisine, which originates from Southern China and is also referred to as Tēo Chew or Chao Zhou. According to a press release the restaurant issued this week, Chiu Chow cuisine includes seafood, marinated meats and soups, and is considered healthier than many other varieties of Chinese food.
While the team prepares for a grand opening in the next month, they're currently offering a limited menu from 5-9:30pm daily. A few of the highlights: a plate of goose meat marinated in-house for a starter, sautéed squab on fried vermicelli noodles for a main course, and candied sweet potato and taro for dessert. 
The full menu and alcoholic beverages will roll out with the future grand opening. Keep an eye on www.teosf.com for more details.
Third-Wave Coffee Coming To Sixth & Jessie
Thanks to Pentacle Coffee, by Four Barrel alum Bobby Valentino, there will soon be one less vacant storefront on Sixth Street.

No word yet on the opening date or menu, but keep an eye on Pentacle Coffee's Instagram for behind-the-scenes peeks at their progress revamping the former barber college.

'Chicks and Love Pizza' Now Open At Rainbow Grocery
In case you haven't noticed, the pizza ovens are all fired up at Chicks and Love Pizza outside Rainbow Grocery.

Kellie Joe and Vanda Chong, the "wife-and-wife team" behind the six-year-old pizza company from the East Bay, have been slinging breakfast and lunch 9am-3pm weekdays on the patio for the past month. 
If you love what they're doing, you may want to chip in to their Indiegogo campaign. They have two days left to raise funds to cover their many startup costs.
Woodbury

 and 

Alchemist

 Welcome K+O Kitchen Pop-Up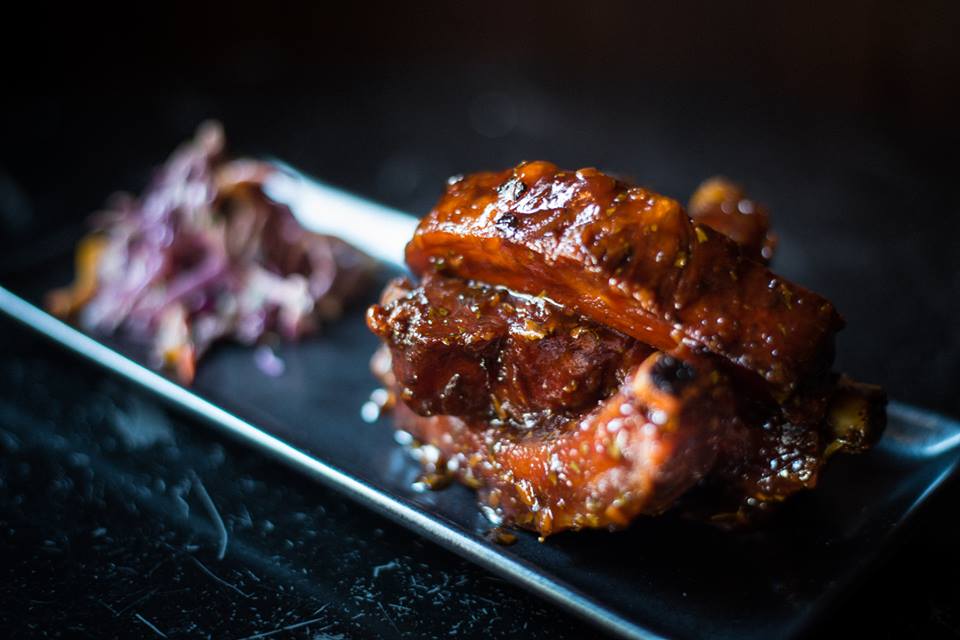 Next time you're moseying around the ballpark looking for a cold drink and a hot meal, keep in mind that Woodbury and Alchemist bars at 685 3rd St. are now serving food.
As Tablehopper pointed out this week, K+O Kitchen has moved in with lunch and dinner, including fried chicken and cubano sandwiches, half or full rotisserie chickens, veggie-packed salads, braised ribs, steak skewers and much more. Check out the full menu here. 
The kitchen is open 11:30am-11pm Mondays through Fridays and 11:30am-12am Saturdays. However, when the Giants are in town, only dinner will be served.
More Burmese Food On The Way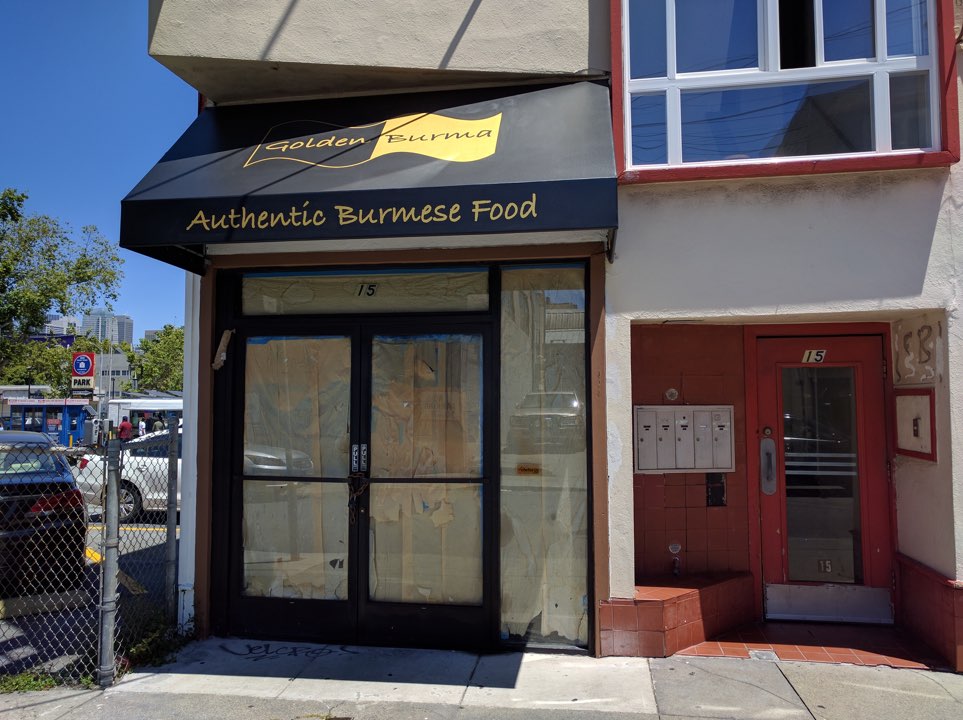 A South of Market Burma Superstar spin-off isn't the only thing neighbors have to look forward to. 15 Boardman Place, steps from the Hall of Justice, is set to become Golden Burma.
The restaurant's website promises authentic burmese dishes made with fresh ingredients. Their specialties: Tea Leaf Salad, Indian Curry Oxtail, and Moh Hinga (catfish noodle soup).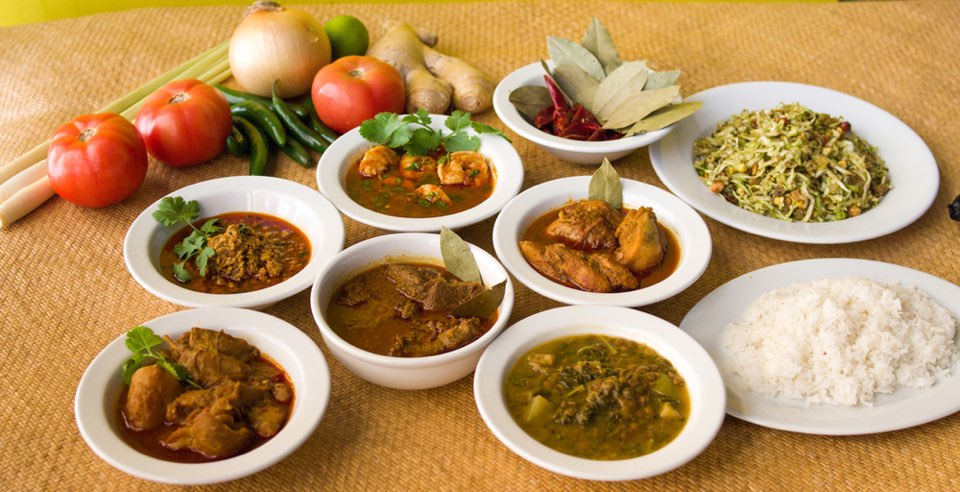 Don't be fooled into venturing over there just yet. The website has promised a grand opening "next week" for the past month.