It appears the poke party is just getting started: with several vendors having already opened up around town, two business filings in the FiDi have revealed evidence of still more of the raw fish-based treat on the way.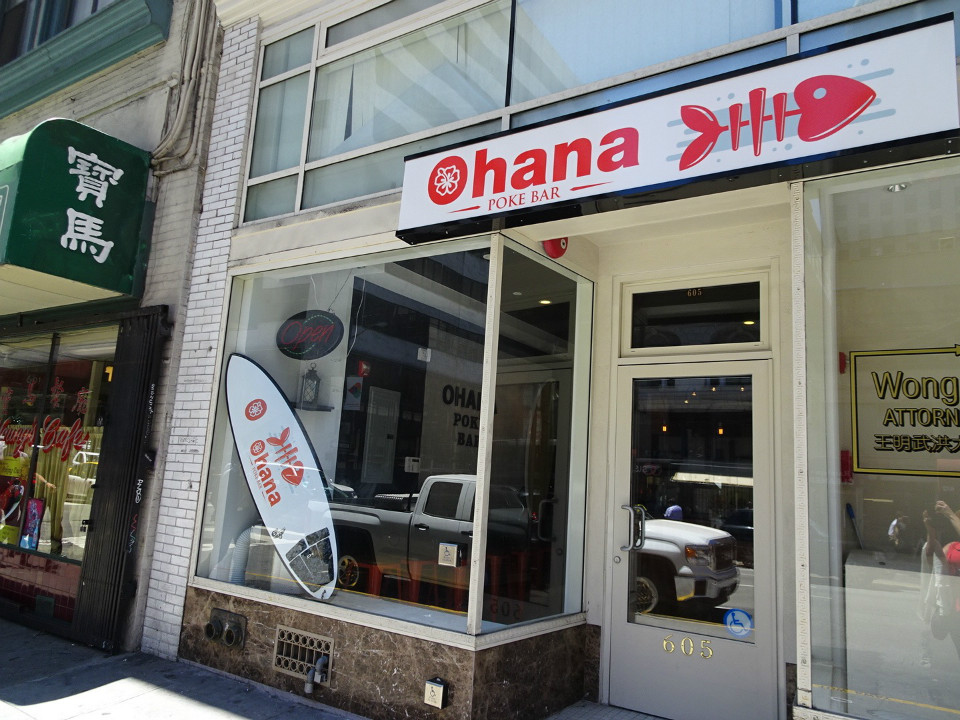 First, a company called HK Ohana LLC has registered a business called Ohana Poke and Salad Bar at 605 Kearny St., in the former Destiny Coffee and Tea. Signs are up saying, "Ohana Poke Bar," and there's already a Yelp entry for it with a couple of photos. We sauntered by the shop today, but didn't see any activity yet. However, the interior has been converted to a much more minimalist appearance, and the busy jigsaw design on and behind the counter has been removed.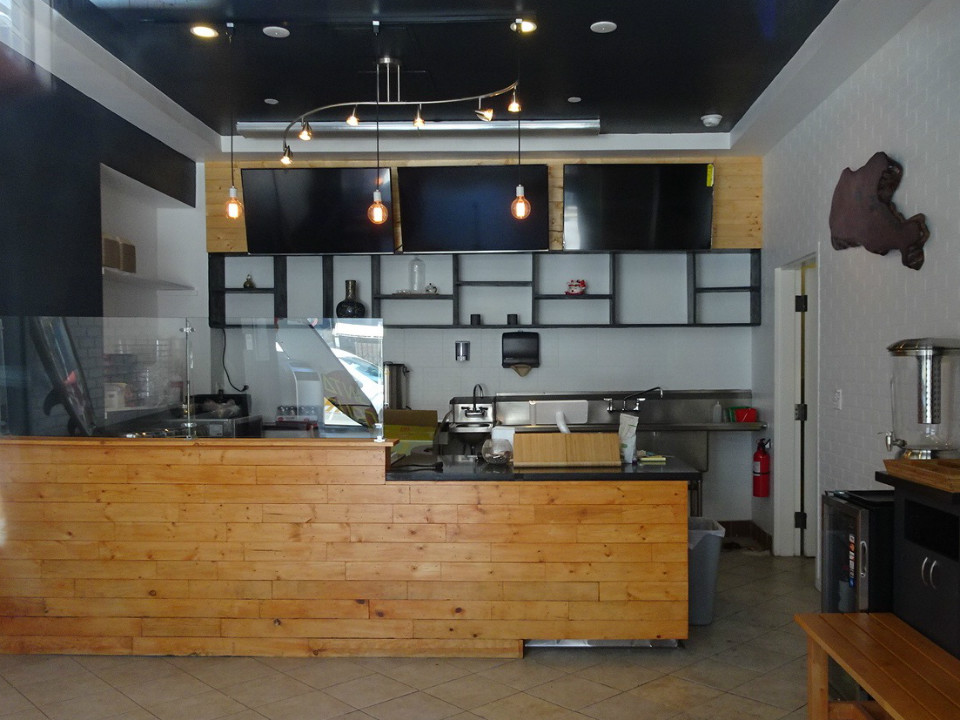 In other poke news, we reported in March that David Fukuda, one of the partners in Embarcadero restaurant La Mar, had filed to open a business called Poke Cali, LLC, at 36 Battery St., which is—oddly enough—a parking garage. Today, we learned that Poke Cali, LLC, has filed to open a business called Coast Poke Counter in One Market Plaza, which has a large food court. We reached out to Fukuda through a representative to see if he's ready to spill more details, but he didn't respond to requests for comment.
As we've reported, poke places are proliferating in other neighborhoods around town. Poki Time opened at 549 Irving St. in the Inner Sunset on April 2nd, I'a Poke opened on April 9th at 314 Church St. in the Castro, and Southern California chain Poke Bar opened a location within the Twitter building's The Market (1355 Market St.) last month.