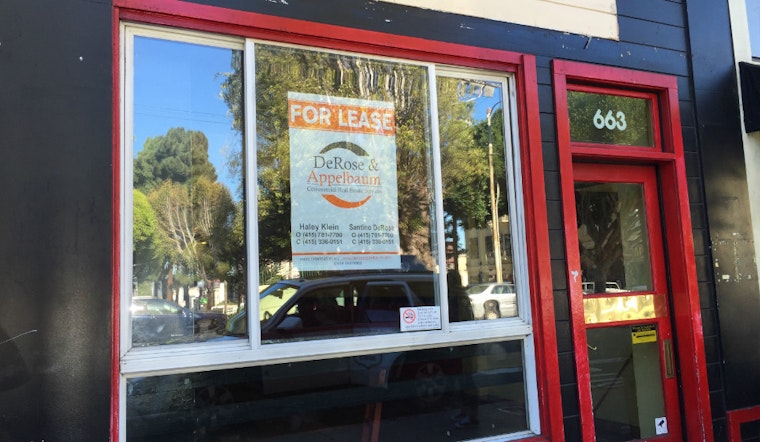 Published on June 10, 2016
In the "now for something completely different" department, a wine-focused Austrian restaurant is coming to the Italian-drenched corridors of North Beach. The Salzburg will debut in the former Cinecitta (663 Union St., near Columbus Ave.), which closed last fall.
The owners are Jay Esopenko and wife Melissa Gugni, who also own nearby artisan grocery Little Vine (1541 Grant Ave.) and Russian Hill wine bar Union Larder (1945 Hyde St.), which was recently named 2016 Wine Bar of the Year by Imbibe Magazine.
Although they haven't signed the lease yet, Esopenko tells us via email that the new concept will be "Austrian après-ski & Heuriger (wine tavern) meets German beer hall meets Alto Adige salumeria. The drink focus will be on the wine regions surrounding the Alps (Austria, Germany, Slovenia, Northern Italy, Jura/Savoie) and their American counterparts, like Tatomer, Massican, Matthaisson, Forlorn Hope, [and] Teutonic." The restaurant's house wine is being made by Sandlands.
Esopenko promises "the same fun and casual vibe as Union Larder," with plenty of housemade sausages and menu items that'll marry well with all of those wine regions and producers, as well as a "stellar beer selection." Union Larder's chef, Ramon Siewert, will be executive chef for both places. 
Expect major changes from the somewhat foreboding building of old, as Esopenko says they're demolishing Cinecitta's interior and facade and building a 500-square-foot patio with a fireplace out back. 8inc, the firm that helped design Union Larder and has a jaw-dropping client list ranging from Apple to Tesla Motors, will be the architect on the project.