When Michelle Eichelberger first started grooming dogs ten years ago, she had a realization: she didn't want to work with people nearly as much as she wanted to work with animals. 
Eichelberger's first job was at a Petsmart in Daly City, but she knew almost immediately that she someday wanted to open a shop of her own. Just four years later, she realized her dream: along with her mother, she opened The Pawber Shop (323 West Portal Ave.) in 2010.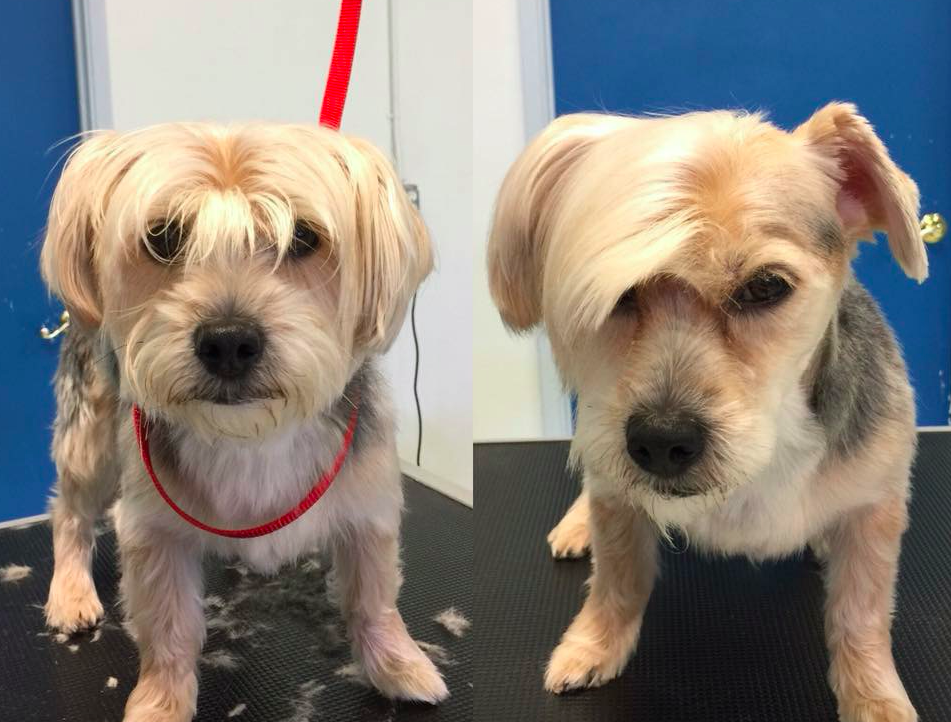 A San Francisco native, Eichelberger grew up with animals. In her early years, she had mostly bunnies and cats, but she eventually got her own dog when she turned 18—as soon as she lived somewhere where the landlord would allow her to do so. 
"I've always loved animals, and I always knew that I wanted to do something where I was allowed to work with animals," said Eichelberger. 
Although she always had a deep affinity for her furry friends, Eichelberger didn't learn the actual trade of grooming until she worked at Petsmart. She went through the company's "Grooming Academy", where designated managers provide instruction and on-the-job training to employees interested in getting into the field.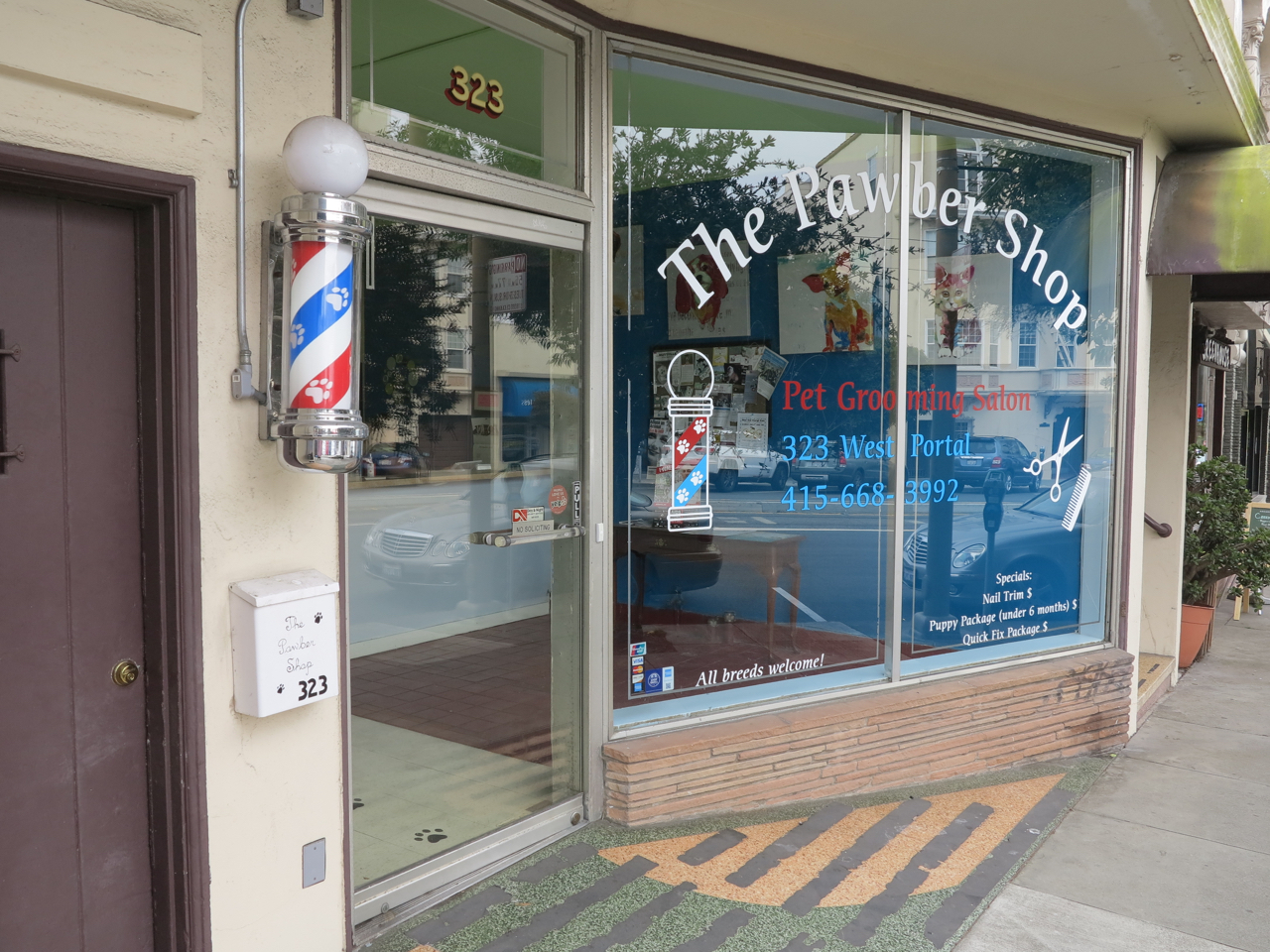 The Pawber Shop provides a complete set of dog grooming services; prices vary by the size of the animal. Hygiene-conscious owners can make appointments to take their pups in for a haircut or a shampoo, but Eichelberger also offers walk-in services for nail trimming, ear cleaning, and tooth brushing. 
Eichelberger, who started her business from scratch, said she's faced all the common obstacles for small businesses in San Francisco: high rents, and high payroll and materials costs.
"Rents are outrageous, and unfortunately, there's no rent control for business leases," she said. "Luckily, I have a good relationship with my landlord, so I don't see him raising the rent so high that we'd have to leave."
She told us spends several hundred dollars a month on what she feels to be quality shampoos, and that it's important to attract and retain talented groomers with competitive wages, especially since the vibe amongst the employees is easily registered by their fuzzy, four-legged clients.
"People don't realize how much dogs feed off of people's energy in such a small environment," Eichelberger said. "I think we've been doing what we do for so long that we've gotten really good at working with each other. Groomers will frequently help one another out, and that's not something I've seen at other places."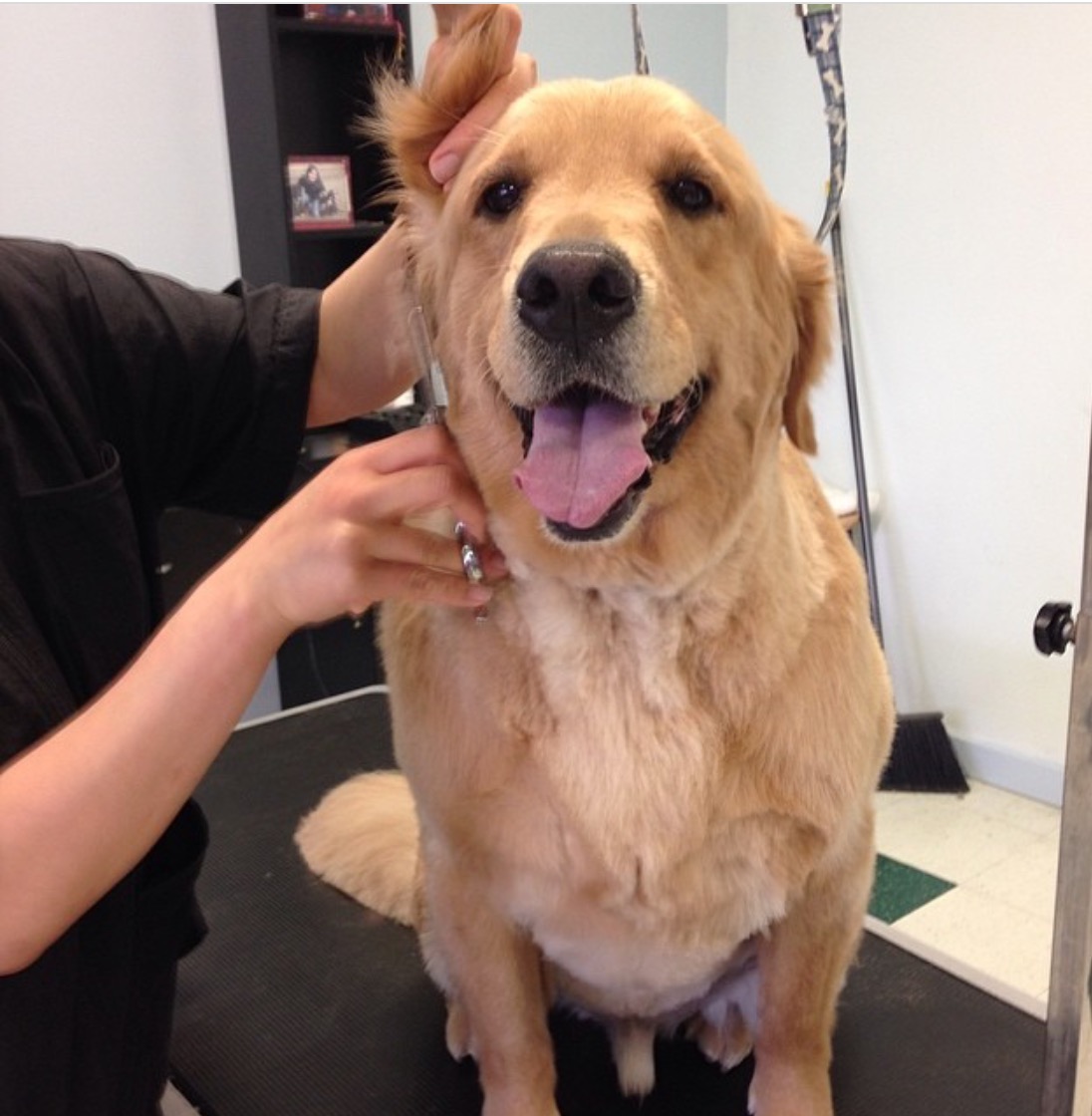 Looking to the future, Eichelberger hopes to keep moving in the direction she's been headed. She recently got married, and her husband just bought out her mother's stake in the business. She told us she loves running a business in West Portal, and hopes to do so for years to come.
"I just love the community feel, with all the business owners," she said. "You get to know everyone around here, and everyone's in the same boat as I am."