Controversy has already struck the Democratic National Convention on its first day in Philadelphia, but the main goal of the convention—to nominate the party's presidential candidate—is still underway. 4,764 Democratic delegates from all 50 states and several US territories are gathering to get the job done, and one of those delegates hails from the Outer Sunset. 
Susan Pfeifer, who lives near Ocean Beach on the Great Highway, is a district-level pledged delegate for Hillary Clinton. She represents California's 12th Congressional district, a San Francisco-centric district that includes most of the Outside Lands.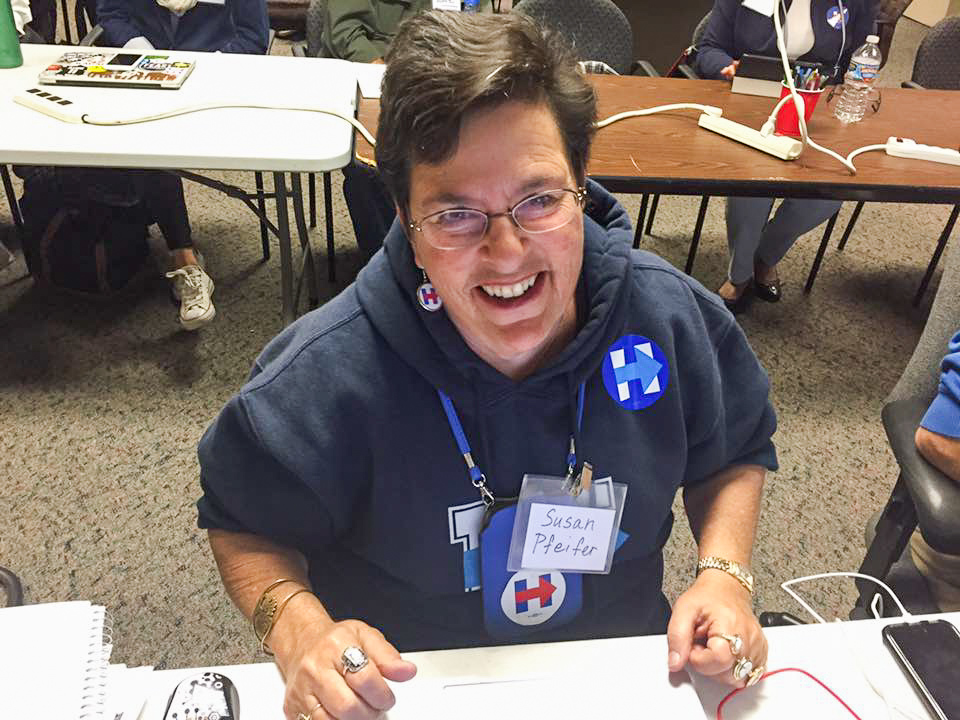 This won't be Pfeifer's first time at a political convention. She attended both the 2008 and 2012 Democratic National Conventions as a delegate for President Obama, and she's also been the Assembly district delegate to the California State Democratic Convention for the past 10 years.
She's also involved with organizing, outreach, and politics closer to home. A retired professional, she founded the Outer Sunset/Parkside Residents Association (OSPRA), and has been a Covered California enrollment counselor for the past three years. During political campaigns, she organizes phone banks and local canvassing, and she regularly heads out to Oakland for the swearing-in ceremony for new United States citizens, where she signs up newly eligible voters for her party.
"Being a Democrat is not a spectator sport," Pfeifer is fond of saying.

Pfeifer's interest in politics comes from her mother, who she describes as a political junkie. "We would watch the televised political debates and coverage of the conventions together when I was a child in Texas in the 1950s," she remembers.
When Pfeifer moved to San Francisco in 1979, her mother—who had lived in the city in the 1940s—was there to help her daughter move into her new home in the Sunset.
"Mom was excited that I was living so close to the Beach Chalet, and she insisted that we go see the WPA-era murals that she remembered being there," Pfeifer reminisces. "But when we got there, it turned out that the place had become a somewhat rough-looking biker bar since she had last been there. The guys were pretty amused by the two female art aficionados that had suddenly invaded their club."
Pfeifer still keeps her mother's memory close to her heart, with a locket that she wears every day.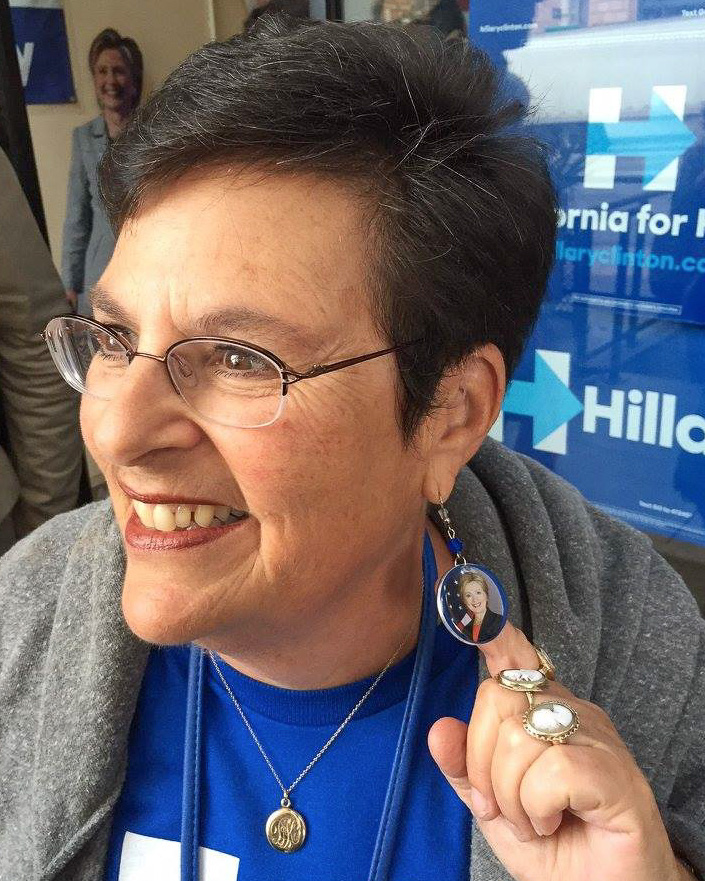 At the national party conventions, a delegate's primary responsibility is to cast their vote, which is usually predetermined. Along with four additional Hillary Clinton delegates and four district-level delegates for Bernie Sanders, Pfeifer was voted into her position at a party event in San Francisco in May.
"You actually have to campaign to get enough people to vote for you," she explains. "It's the closest I will ever come to running for anything."
The rest of the four-day convention is spent listening to speeches from party luminaries and caucusing with fellow Democrats. Unlike the 2012 convention, where attendees almost universally supported the incumbent candidate, Pfeifer is expecting a different tone in Philadelphia this time around, due to the acrimonious Democratic primary. 
"One of my biggest goals is to reach out to the Sanders supporters at the convention and to try to do my best to help heal the divide between the two groups," she says. "I sat at Obama For President tables at farmers markets and fairs in 2008 and 2012 with a good friend of mine from the neighborhood. This year, I was at the Clinton table, and he was sitting at the Sanders table, right across from me. We may have been supporting different candidates, but we were still good friends and had much more in common than not. I'm going to keep him in mind as I meet and talk with the Sanders supporters at the convention."
Attending her third convention, Pfeifer may now be a seasoned national delegate, but she won't ever forget her first one. "Being in that giant auditorium in 2008 as the roll call vote took place, and Barack Obama was chosen as the nominee," she says. "I remembered sitting with my mother and watching these votes take place on television so long ago, and here I was taking part in one myself, with her locket around my neck. It was a very powerful experience."