In last night's monthly community meeting at Park Station, police answered questions regarding Ku Klux Klan flyers reported in the Upper Haight and ongoing efforts to clear illegal encampments in area parks, as well as offering an overview of district crime stats.
Although Capt. John Sanford, Jr. said he received a call yesterday afternoon regarding our story yesterday about recruitment material for the hate group found in the Haight, "we have not received any complaints whatsoever, and we haven't even seen the flyers."
The distribution of such material is protected under the First Amendment, Sanford said. "If someone decides that they want to recruit for the KKK, they have the right to do that." However, he encouraged anyone who received one to contact Park Station at 415-553-0123. 
Promoting the Klan isn't illegal, but "if this group is coming together and talking about commuting a crime or doing something illegal, then that is something we wold be concerned about," said Sanford. Similar flyers have not been reported in other districts, he added.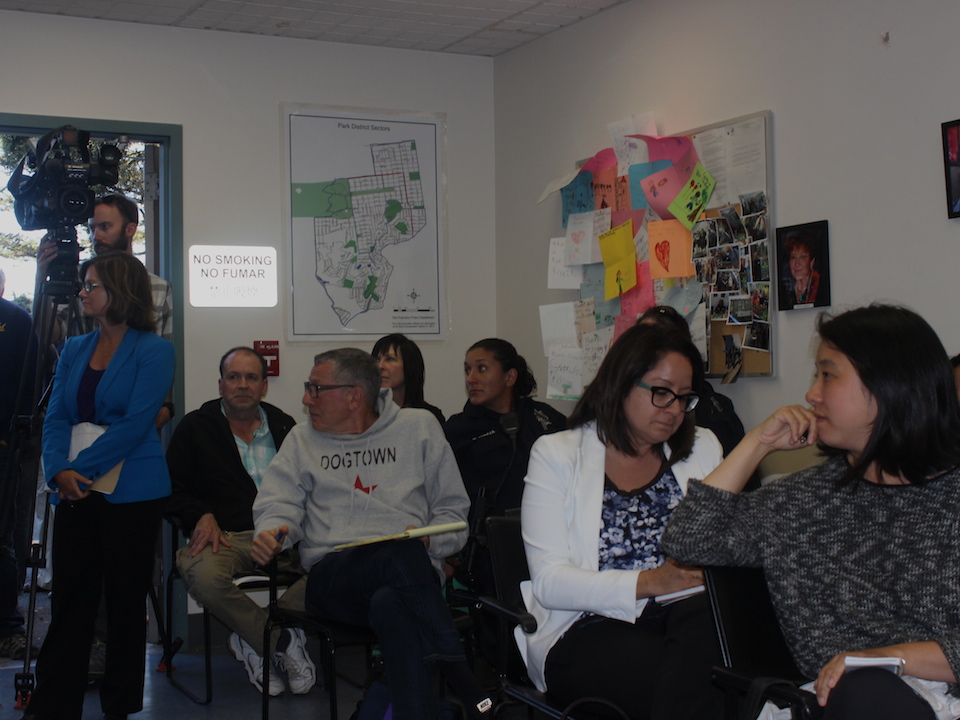 For the second month in a row, the number of cars stolen in Park District dipped slightly; by this time last year, 242 cars were reported stolen in the area, compared to 167 in 2016, a 31 percent decline. This year, 803 thefts from automobiles have been reported, a increase of 5 percent.

Year-to-date, residential burglaries fell 2 percent, from 208 this time last year to 203 in 2016. There were 29 burglaries in June, versus 10 break-ins reported in May. Only one hot prowl—a burglary at an occupied home—was reported.
Of last month's residential break-ins, six involved homes undergoing renovations where thieves stole construction tools. Police said the spike in burglaries can largely be attributed to the fact that many crews are "lax" about securing tools, which have a high resale value. 
Because construction increases in summer months, these thefts may continue despite efforts to educate contractors about improving security. In general, tool thieves prefer to hit quiet streets with multiple construction sites, said two officers who follow up on burglary reports.
Most June burglaries were in Duboce Triangle, but last week, there were five burglaries around the Panhandle. A significant number of break-ins occur during daytime weekday hours, according to officers who advised residents to buy surveillance cameras and motion-sensor LED lights, as well as fake window signs indicating that a security system or dog is in the residence.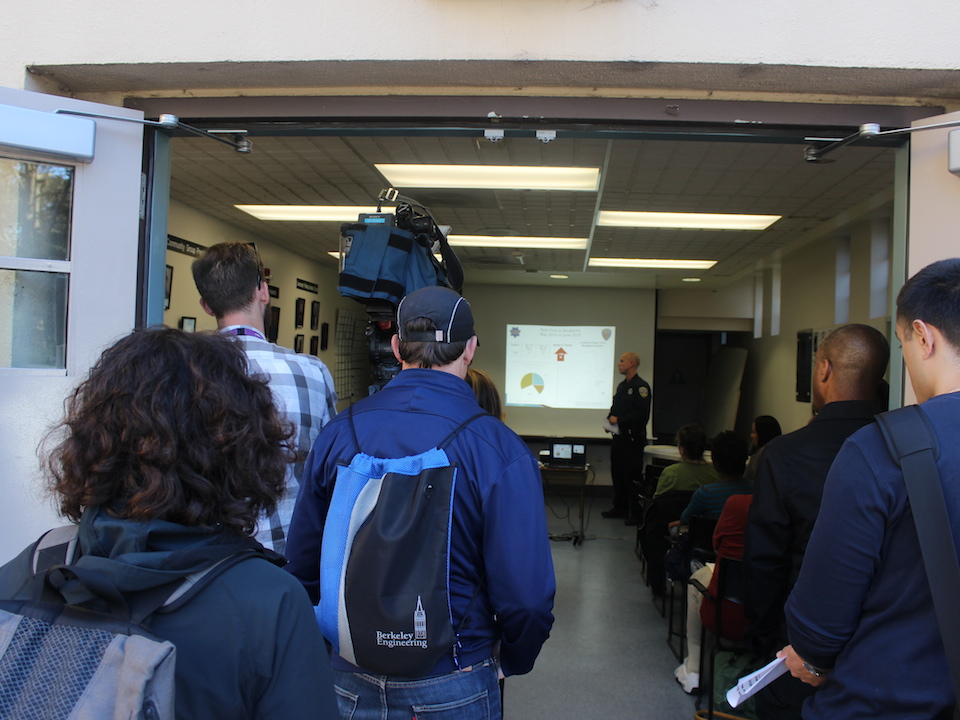 Sanford said the motion-activated spotlight he installed at his own home is an excellent investment. "The minute I pull up in my driveway, it lights up my whole neighborhood," he said. "So far, I haven't heard anything from my neighbors as far as complaints, but my God, does it work."
This month, Park station didn't release statistics about traffic operations in the district.
Meeting attendees asked about efforts to remove homeless encampments around the district, particularly in Golden Gate Park, Buena Vista Park and Duboce Park. Although many of those cited for illegal camping have multiple citations, many haven't appeared for scheduled court dates, said Sanford.
Working with Rec and Park, police clear encampments, but they often turn up elsewhere. Officers on the district's Homeless Outreach Team continue efforts to get many of these individuals into shelters and other services, said Sanford.
Representatives of the Park District Community Police Advisory Board told attendees about National Night Out, a free event on Tuesday, August 2nd that promotes closer ties between members of law enforcement and the residents they protect. Held 5-8pm at the Harvey Milk Center at Duboce Park (50 Scott St.), the event will include live music and dance performances, as well as safety education resources, crafts tables, and light refreshments.
Next month, the Park Station community meeting will be held on August 13th at 6pm, at 45 Church St.