Big changes are coming to Twin Peaks this week, as part of the road that snakes around the two hills will be made car-free. In an effort to increase safety for hikers, tourists and cyclists, the SFMTA says that work will begin on Wednesday to close off the eastern span of the figure-eight roadway to motor vehicles and make the western span a two-way road.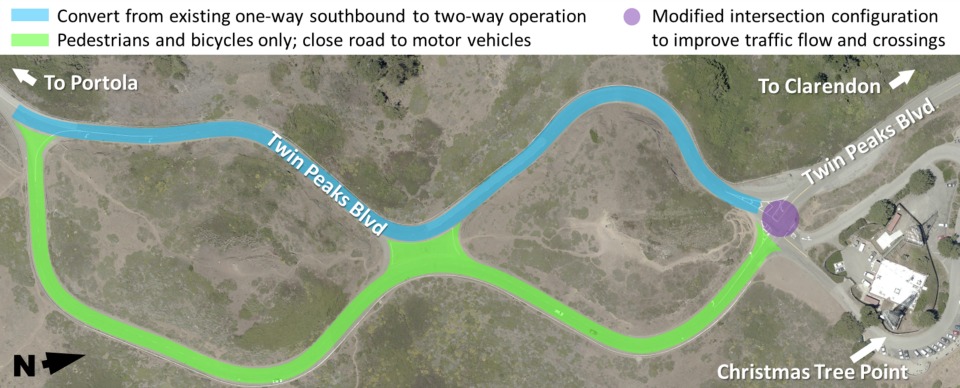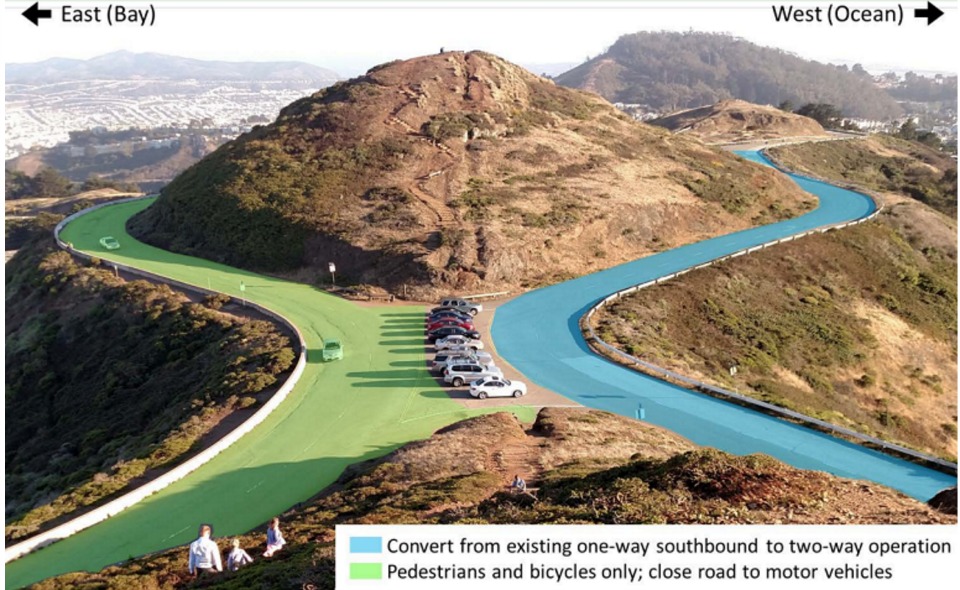 In addition to creating a safer viewing area for visitors, the car-free zone will also link the trails that span the 64-acre park, making it easier for hikers to traverse the peaks. 

The Twin Peaks Figure 8 Redesign Plan is a pilot program created by the SFMTA, in collaboration with Recreation and Parks and SF Public Works. These partnerships mean that the project's funding comes from a diverse array of sources—the Priority Conservation Area grant, the Proposition K transportation improvement funds, and the 2008 Clean and Safe Neighborhood Parks Bond.
While the lanes will not be painted green and blue, as indicated in these photos, paint and barriers will be used to guide visitors and block off sections of the road that will be made car-free. Parking lots for visitors will be built at the southern end of the two peaks, as well as in the center, between them. 
The pilot program will last a year, while the SFMTA studies the number of private cars and commercial vehicles that use the new layout, and the speed at which they travel. Keep an eye out for a survey, which will be made available to the public on the Rec and Parks website once the physical changes to the road have taken place.