Yes, the names are undeniably close: Ike's Place, the popular sandwich chain, and Mike's Place, Sweet Inspiration's new sandwich-serving addition. With the Planning Department having taken action against Sweet Inspiration last month for using Ike's logos and merchandise—in violation of Castro formula retail regulations—you may be wondering "How is this okay?"
"I'm not sure how Ike's [and Sweet Inspiration] plan to get around the zoning laws regarding large chain restaurants," an anonymous tipster told us. "It's almost reminiscent of Coming to America, with the restaurant 'McDougal's' trying to copy McDonald's."
We were wondering the same thing, so we caught up with Sweet Inspiration's owner, Michael (you guessed it, "Mike") Colter, to hear his take on the matter.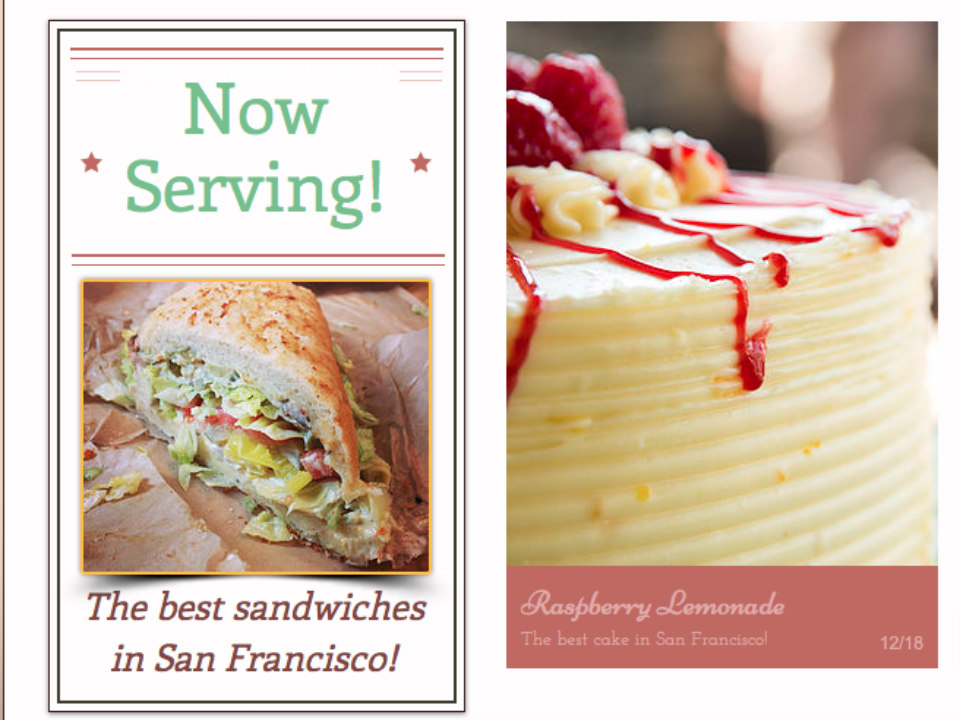 According to Colter, the bakery, which has been around for 33 years, had been struggling financially for some time. Having bought the shop six years ago to keep him busy in retirement, Colter attempted to make do with small pop-ups and outside catering, but staying afloat was a growing challenge.
"How many local restaurants are closing, with full menus and with full bars?" asked Colter. "We were selling cake."
Colter and Ike's Place owner Ike Shehadeh began talking when Colter realized that Ike's was operating during the exact same hours when Sweet Inspiration was "a ghost town." With Ike's losing its lease at its original location on 16th Street, the sandwich shop could also benefit from teaming up with Sweet Inspiration. And so, a sweet-and-savory collaboration was born.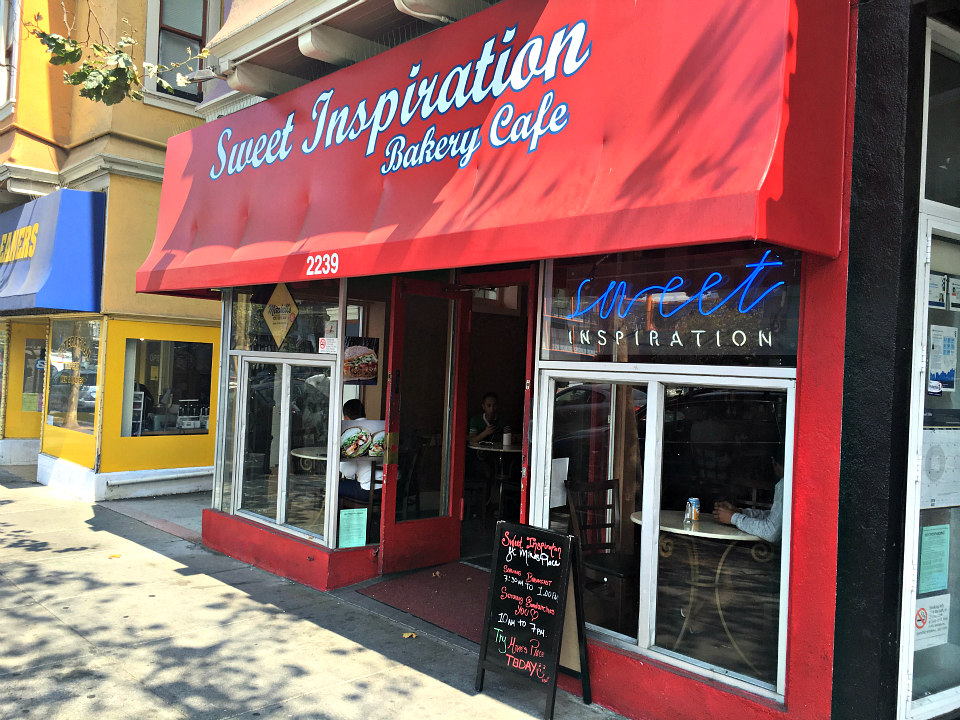 But shortly after Ike's teamed up with Sweet Inspiration, the Planning Department issued a notice of violation, ordering that the bakery stop using Ike's logo and selling Ike's products because it hadn't secured a conditional use permit for formula retail. (Permits are required for any business with 11 or more total locations; Ike's boasts 31, with more on the way.)
"Initially," said Colter, "we didn't think that them moving the block and a half would be an issue. But there was, and the minute we found it was an issue, we ceased and desisted."
Colter began working with the city to make things right. "I called the city and said, 'I'm permitted as a restaurant, what can I do to continue on?'" Colter said. "They said we had to change the name. I am Mike, so we turned it around in a parody format and made it into Mike's. And we changed the names of the sandwiches."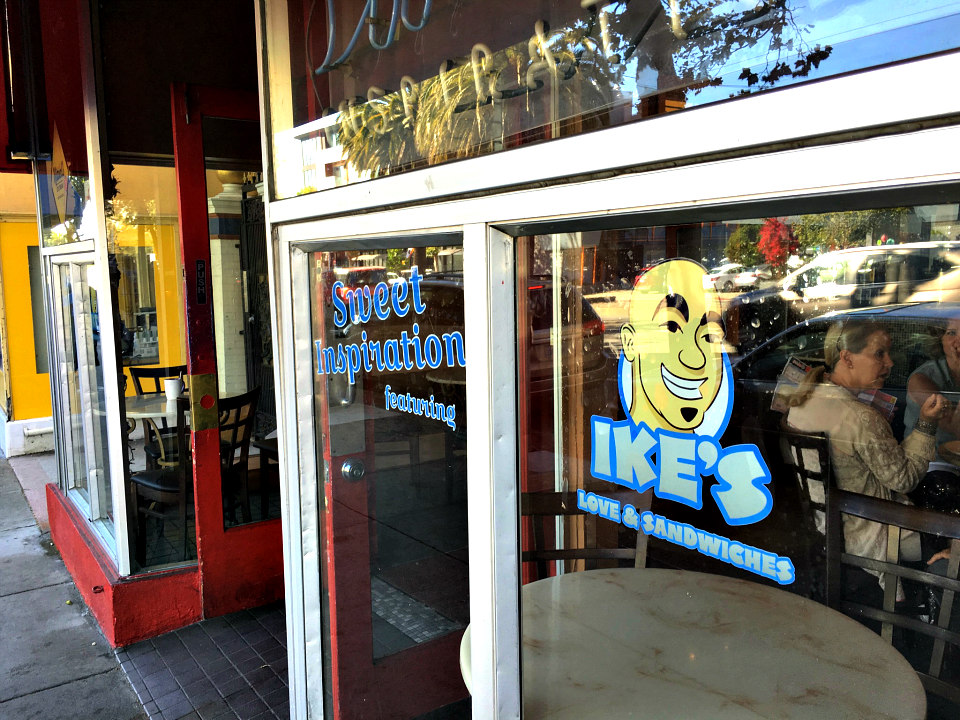 Shehadeh was still willing to help the bakery by allowing Colter to use "similar recipes" as Ike's. "The Planning Department is fine with it," Colter said. "We use nothing of Ike's, and are not a part of the Ike's conglomeration." (A representative for Planning confirmed that there is nothing out of compliance with Sweet Inspiration's operation.)
One thing that hadn't been resolved, however, was Mike's Place's listing on Ike's website. According to Colter, he was unaware that Ike's had included Mike's on its list of store locations, and those references have since been removed.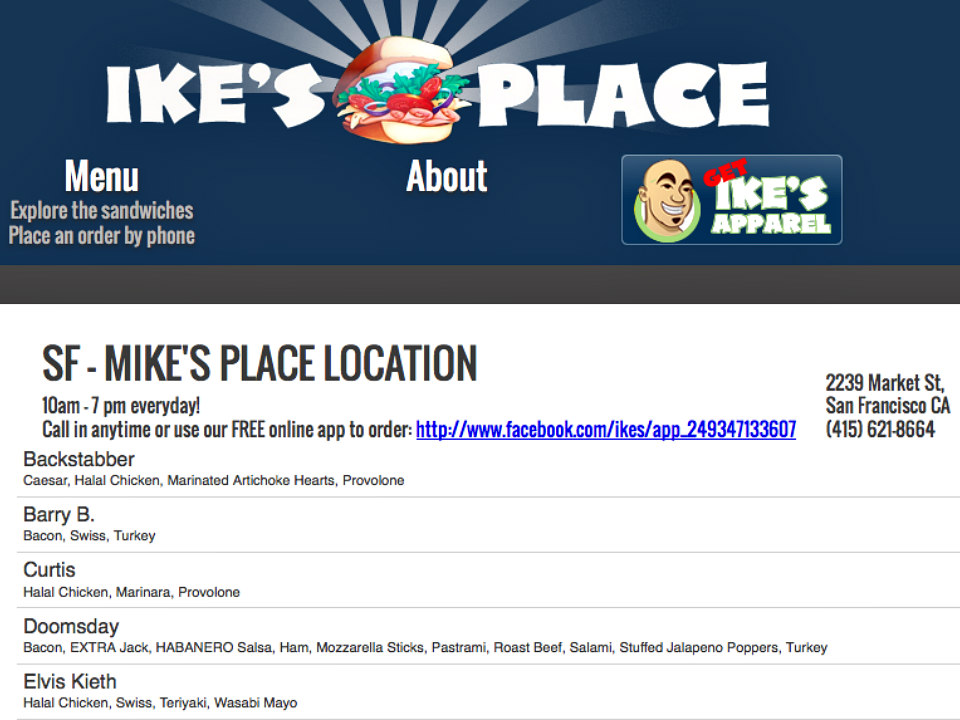 Colter is now working with the city on verbiage that would allow the two businesses to remain separate, but still give Sweet Inspiration the opportunity to benefit from Ike's exposure and ordering app.

"At the end of the day," said Colter, "we're selling sandwiches, and cake sales are already increasing. Sweet Inspiration gets to stay in the Castro."