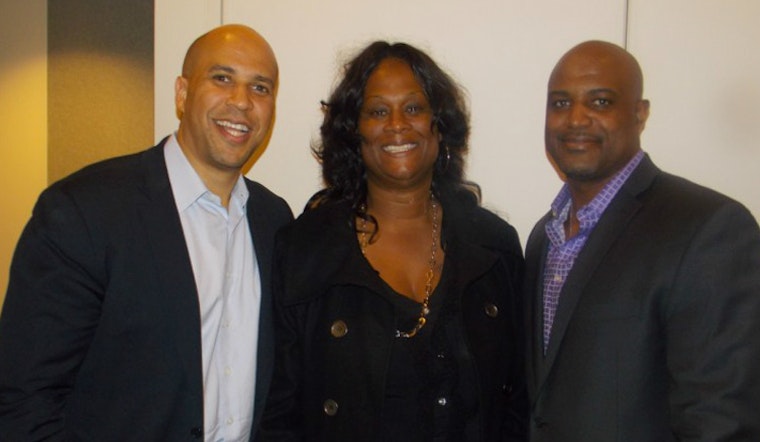 Published on September 02, 2016
As a third-generation native of the Bayview, Yolanda Jones is no stranger to hardship. In her 55 years, she's experienced everything from domestic violence to her sleeping daughter being shot through her bedroom window by a stray bullet to her 16-year-old son being fatally shot by the San Pablo Police Department.
But despite her tragic life experiences, Jones was determined to not only create a better life for her family, but bridge the employment gap in her community. Six years ago, with a budget of only $200, she started Yolanda's Construction Administration & Traffic Control (YCAT-C).
The firm trains and hires Bayview residents to work as flaggers, the people who direct traffic on construction sites. In recent years, YCAT-C has been hired to perform work at major construction projects, from St. Luke's Hospital and the new hospital on Van Ness. 
Now, YCAT-C has gotten a major boost: last week, Jones took home the top prize in a national #PitchLeBron Contest, beating out hundreds of other competitors to receive social media promotion from NBA star LeBron James. 
In a brief Instagram video, Jones asked for James' support by noting the impact her company makes in the Bayview-Hunters Point community. "We place men and women on construction sites to earn a decent living," she said in the video. "Put the guns down, put the dope down, and pick up a stop sign." 
The contest was held as part of a national promotion for James' upcoming CNBC show Cleveland Hustles, a Shark Tank-like program that allows Cleveland entrepreneurs to pitch business ideas to a panel of investors chosen by James. 
As promised, Jones' victory in the contest led to promotion from both the show and James himself on social media: 
Businesses took their shot at an endorsement from @KingJames​ but only 1 was crowned the winner. #PitchLeBronContesthttps://t.co/ynb7bZyos8

— Cleveland Hustles (@ClevelandCNBC) August 24, 2016
Congrats Yolanda!! Way to go. https://t.co/KKNY47DPRO

— LeBron James (@KingJames) August 24, 2016
Jones was thrilled with the victory. "Hopefully it will give me more exposure," she told us. "It's always said that black-owned businesses are wanted for major contracts, but this industry is still dominated by white males."
"As a black, female-owned business, it's not easy. You could go to a hundred meetings in a month and come out with two contracts. I've never felt like the odds were in my favor, but it hasn't stopped me."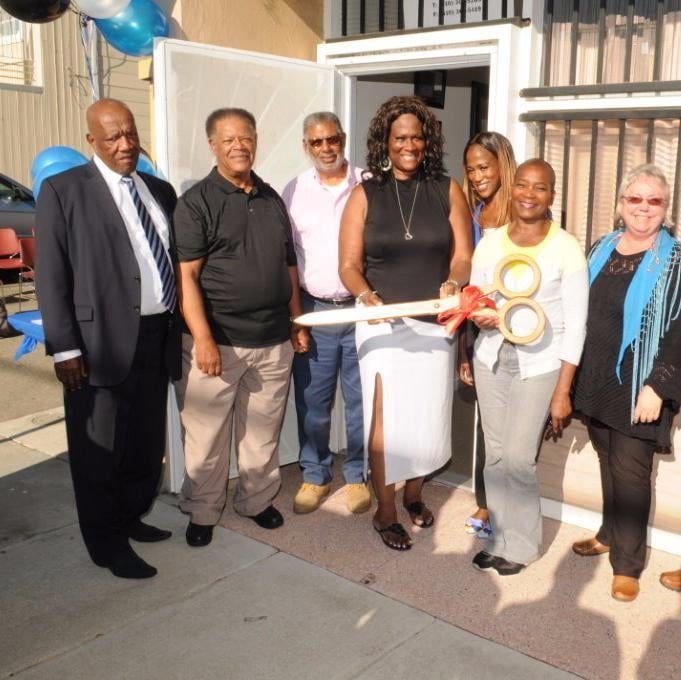 Jones' company currently employs Bayview men and women through the Northern California District Council of Laborers Local 361 program. Job candidates undergo intense training and pay $600 to join the labor union—half of which is covered by Young Community Developers (YCD). After being hired, they can make up to $900 per week on construction sites.
The work has also helped Jones support her family. One of her employees is her daughter, who serves as the administrative brain behind the business; three of her other children are enrolled in college or law school, including her son, who has cerebral palsy. 

"When you are young and have too much time on your hands and are a product of an unhealthy environment, you are prone to make bad decisions," Jones told us. "That's why we have people selling dope—because it's quick money."
"I don't want to continuously see people go through what I went through ... What I'm offering is a better life."