As of yesterday, there's a new pop-up on the ground floor of the Twitter building at 1355 Market St., in the recently shuttered Bon Marche space. It's called Minnie Bell's Soul Movement, and it's the beginning of an experimental new concept for Bon Marche's owners, the Mercer Restaurant Group. 
Matthew Semmelhack, Mercer Restaurant Group's owner and manager, told us that the group is considering two paths for the old Bon Marche space, which recently closed and went on the market. They're trying to sell the space outright and have someone else take over the lease, but they're also simultaneously attempting to add a lineup of five or six smaller vendors.

While the rent for the space is reasonable, it's hard to operate a restaurant with the labor that's needed in such a big area. Semmelhack believes resources could be better shared across several vendors. "It could be a very successful way of operating that way, since there seems to be a lot of good examples of that working around town," he said.
Minnie Bell's, the first new pop-up to open in the space, is run by local chef Fernay McPherson, who was born and raised in the Fillmore and Western Addition. A member of La Cocina, the nonprofit that helps low-income culinary entrepreneurs start their own businesses, she named her business Minnie Bell's after her late grandmother, Lillie Bell, and her great-aunt, Minnie, who inspired her to cook and start her own catering company.
McPherson's menu is largely comprised of soul-food recipes that have been cooked in her family for generations. Her specialities include 'soul sandwiches' stuffed with buttermilk and hot sauce-brined rosemary fried chicken or smothered tri-tip, but she also offers salads and vegan options.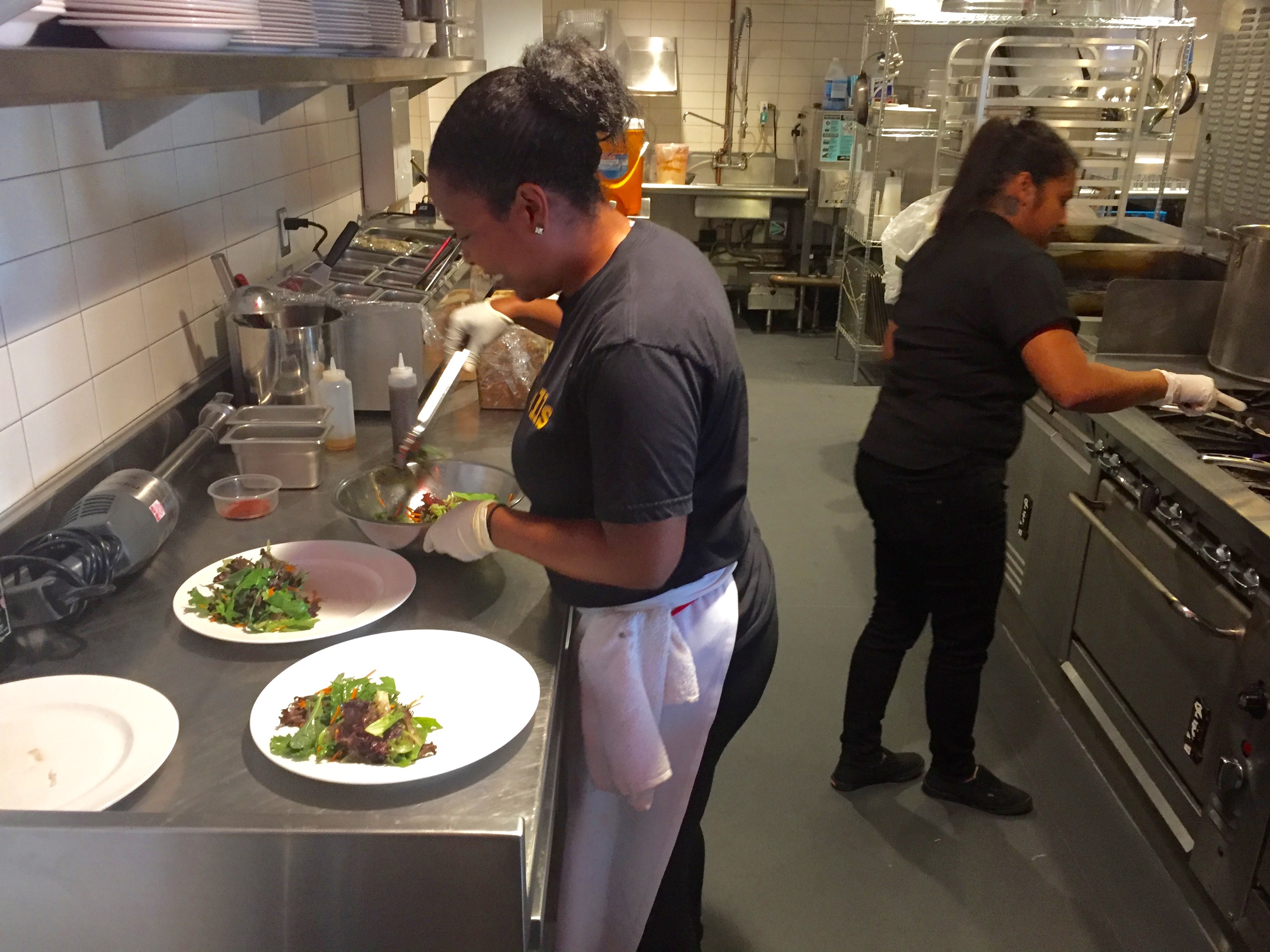 Semmelhack is working on filling the other spaces at Bon Marche; he said he hopes that he can bring in more La Cocina clients like Minnie Bell's, or other for-profit vendors. "[Minnie Bell's] food is really good, and it should be a big opportunity to try out the new model."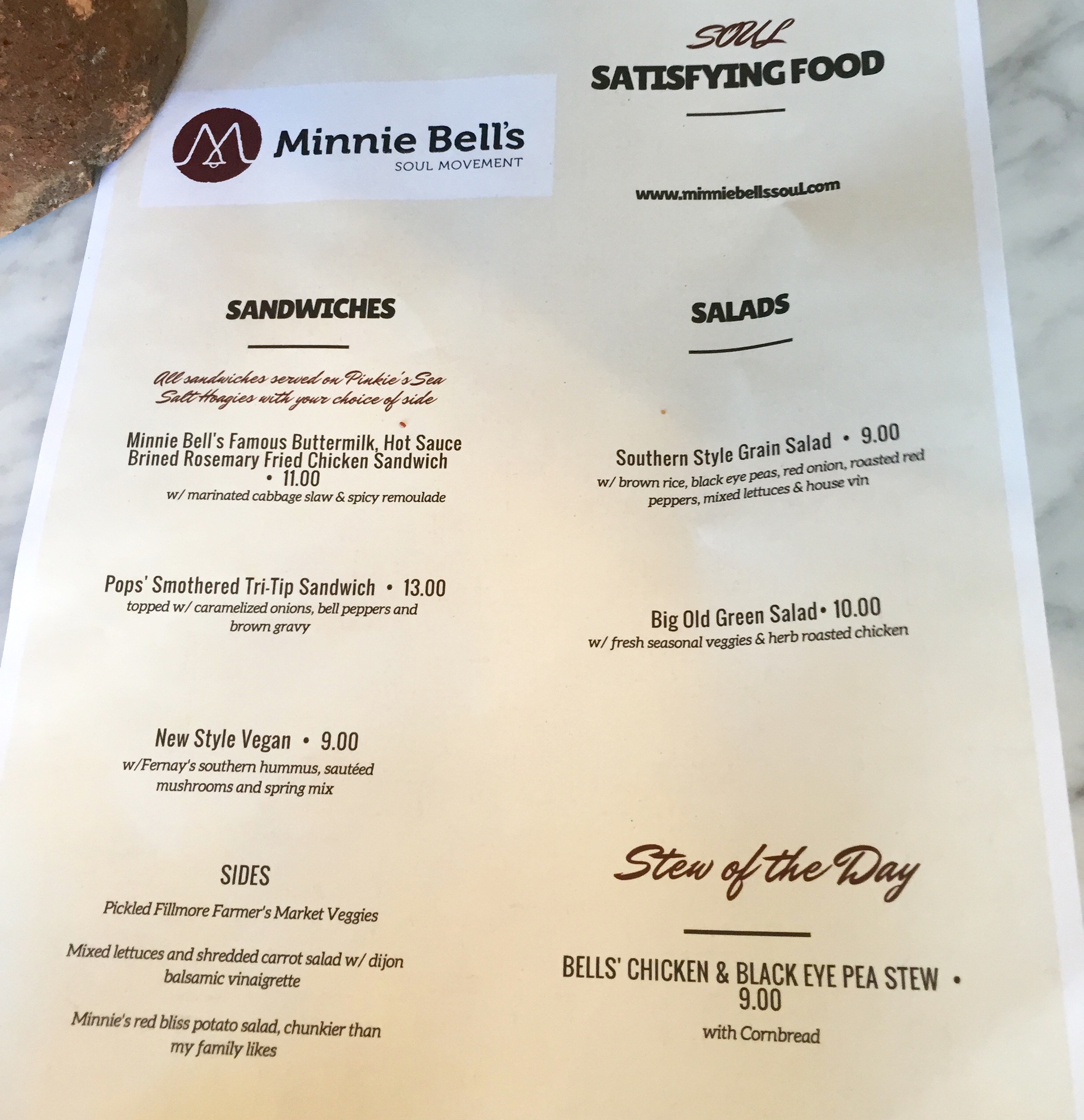 Currently, Minnie Bell's is only open for lunch from 11am-2pm, but once more vendors are added, Semmelhack says that he hopes to extend hours. 
Despite Mid-Market's challenges, "I still have faith that if people serve really good, authentic food and a variety of it, people in the area will come for it."