Changes are afoot at Northern Italian/Californian restaurant Fiorella, which opened six months ago at Clement & 25th Avenue in the Outer Richmond. Owners Brandon Gillis (formerly of Brooklyn Pizzeria and Franny's) and Boris Nemchenok (who also owns the Lower Haight's Uva Enoteca) recently hired a new executive chef, and will be debuting a 25-seat back patio this weekend. 
As of late August, Dante Cecchini, formerly of Marlowe, has taken the helm of Fiorella's kitchen, and is now working with Gillis to cook food just like "nonno and nonna" (that's Italian for grandma and grandpa) used to cook.
While Gillis remains focused on the restaurant's pizza offerings, Cecchini has added new non-pizza items like gigante beans, wood-fired chicken, and meatballs from his grandfather's recipe (which is "scribbled out on a old index card in half-English, half-Italian," he said).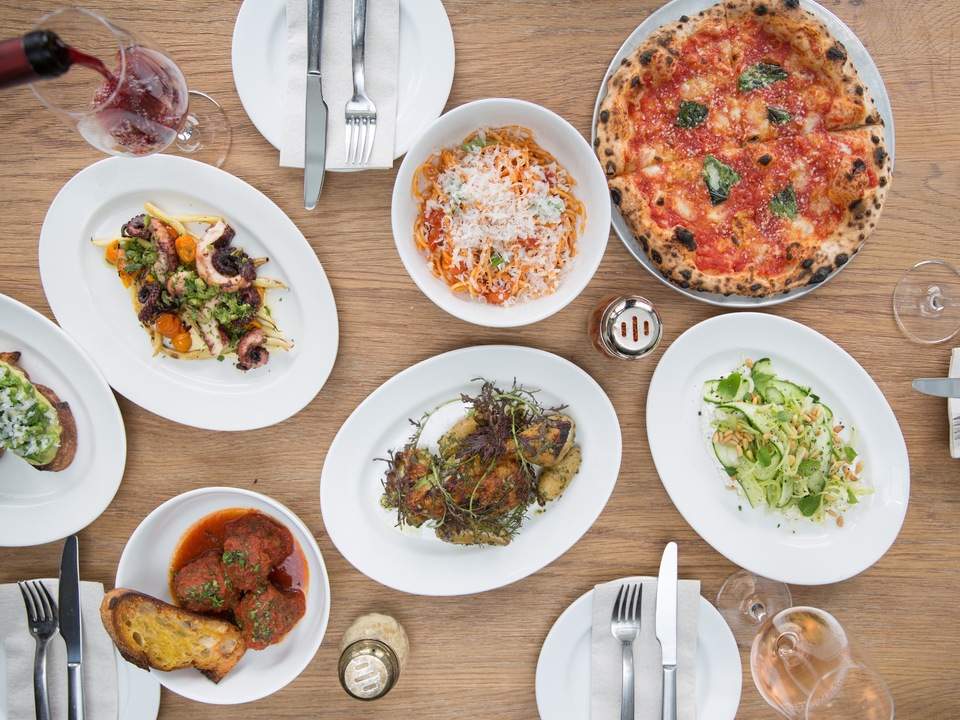 Cecchini said that he grew up in a household where everything from food to discipline was Italian, and he's excited to be serving food from his childhood to a neighborhood crowd.  
"What's great about cooking at Fiorella is that it's a small restaurant, so I feel like I am cooking for everyone who is in here. Besides, it's honest food," he said. "There are no tricks. It's food that I could cook at home for me and my girlfriend."
He said he loves cooking in the Outer Richmond, where "a lot of [restaurant] industry people now live" because they can't afford rent in other parts of the city.
"They appreciate that they can come in here and have a good meal and glass of wine in the neighborhood. I'm really proud to say that I'm cooking in a real neighborhood, and it's great to serve the community," he said.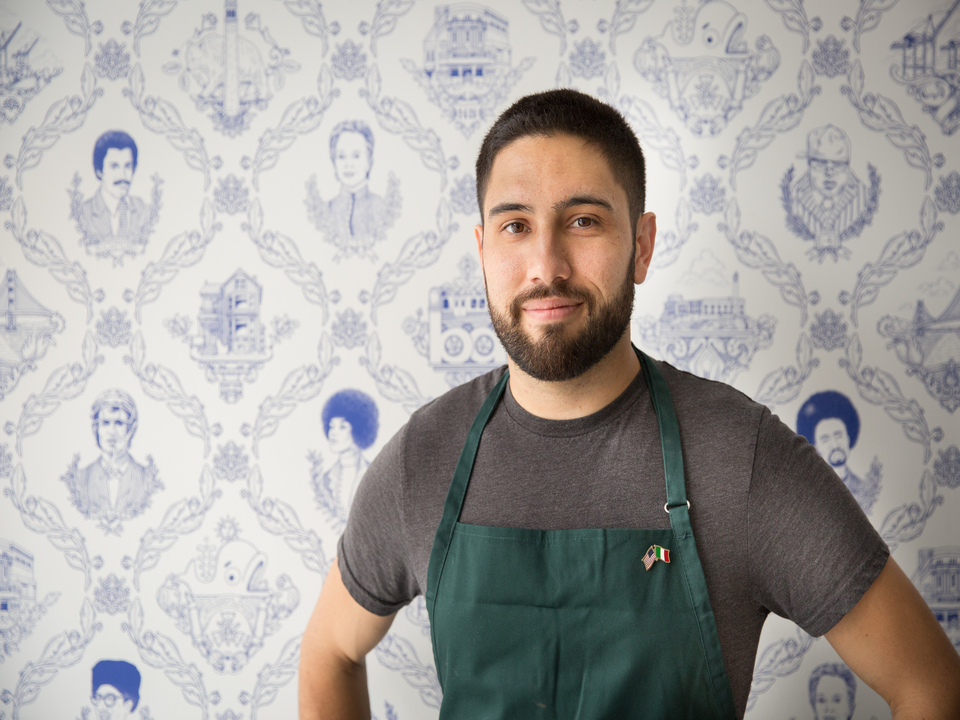 Nemchenok, who originally immigrated to the Richmond from the Soviet Union, also loves its neighborhood feel. "That's the whole idea of Fiorella—it's neighborhood Italian, and we want to serve locals and their families," he said. "It's such a great location and space for that."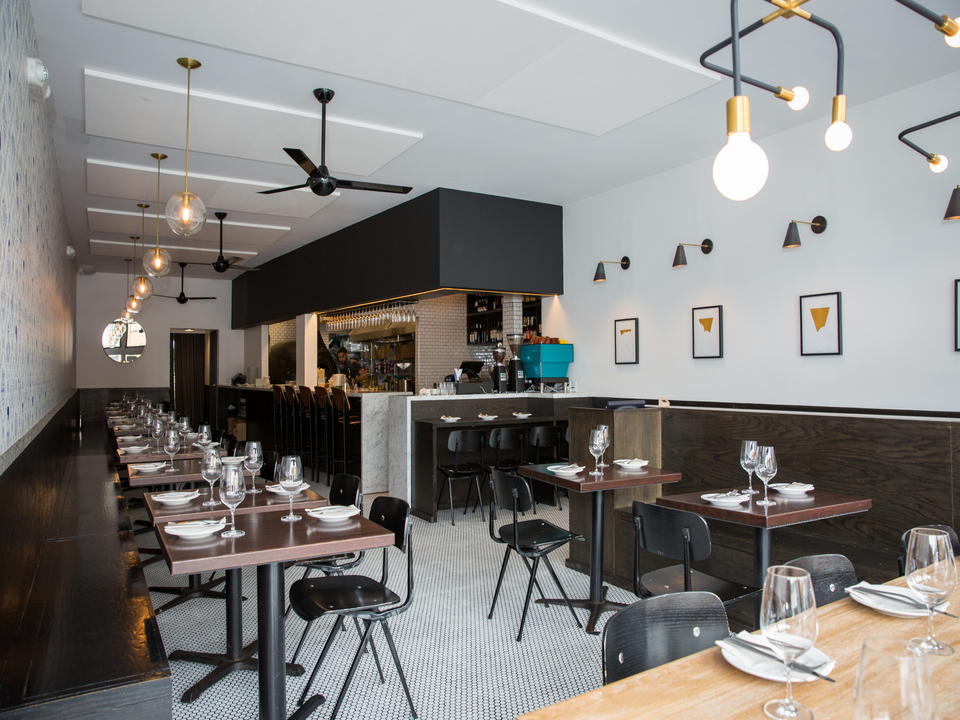 As for the new patio out back, it's been in the works since Nemchenok first found the space. When Fiorella moved in, it was "a classic SF overgrown patio that hadn't been touched in 10 years or so." To renovate it, he teamed up with architect and designer Melinda Turner; she handled the aesthetics, such as furniture and overall feel, while Nemchenok did the "Venice Beach-inspired" landscaping. 
The patio offers a large communal table and a number of tables for two, as well as heat lamps, which "keeps it pretty cozy and warm," said Nemchenok.
Nemchenok said that the patio will softly launch this weekend; by next weekend, they'll be "opening the floodgates" for its grand debut.