By
Brian Ray
- Published on October 11, 2016.
Since our last roundup, the Castro has seen some theft and assault news, as well as ongoing issues with bike safety and the release of an alleged neighborhood arsonist.
Read on for the latest; all reports are in chronological order and come via the SFPD, unless otherwise noted.
Bicycle Thief Strikes Open Garage
On September 23rd at 9pm, a resident of a building near Sanchez and 18th was taking their car out of a garage when they briefly went inside to grab some keys. When they returned to their vehicle, they saw that a bicycle belonging to another female resident, 42, had been stolen. They informed the woman about her stolen bike. No suspect has been identified.
Alleged Castro Arsonist Released From Jail
On September 26th, 27-year-old David Diaz (pictured above), who was convicted in 2011 for involuntary manslaughter in the choking death of a sexual partner and later arrested on suspicion of having committed a string of arsons in the neighborhood, was released from jail.
Many in the neighborhood are concerned about Diaz's release from jail. District Attorney's Office spokesperson Max Szabo tells Hoodline that SFPD officers have been notified of Diaz's release and given a mugshot of him. Diaz must now wear an electronic monitor and register as an arsonist.
Assault With Skateboard
A 20-year-old man ended up in the hospital with head injuries after an attack on September 30th at 5:00pm. The man was near Dolores and 18th when an unknown suspect hit him multiple times over the head with a skateboard. The victim fell to the ground and may have lost consciousness. He was later transported to the hospital for non-life threatening injuries. No arrest has been made.
Pumpkin Thief Caught On Camera
Nextdoor user Olivia informed neighbors about an October 2nd incident that happened on the steps of her Duboce Triangle home:
"This jerk stole my toddler's pumpkin right off our porch in broad daylight!"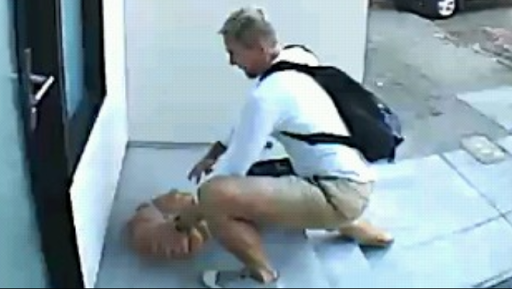 Olivia was able to catch the thief on camera, and posted a few screenshots of him in the act. She told us she initially thought it was juvenile antics, and was disappointed to learn the perp was an adult. "When I first noticed it was gone, I figured it was a teenager looking to bust a pumpkin. I was pretty dismayed to see a well-heeled grown man stealing a pumpkin."
Other neighbors commented on the incident, describing items that they have had stolen or destroyed. One offered to share one of their pumpkins with her.
Drive-Up Phone Robbery
On October 6th at 7:38pm, a woman was walking near Church and Market when a male and female suspect, both 20-30, drove up in a white Nissan Altima. The female suspect exited the vehicle, grabbed the victim's cell phone from her hand, and got back into the vehicle, fleeing on 16th Street. No arrests have been made.
Buena Vista Terrace Robbery
A 30-year-old man was robbed by two suspects on October 7th on Buena Vista Terrace near 14th Street. Around 6:25pm, the suspects, two 25-year-old men, stole the victim's bag, laptop, and phone. One suspect then hit the victim with a pole, and the two robbers fled. No arrest was made.
Ongoing Bike Safety Issues On 17th Street
Earlier in October, we reported on continuing safety concerns on the stretch of Muni tracks along 17th Street, where numerous riders have suffered accidents after getting wheels caught in the tracks. The SFMTA noted that while the tracks cannot be removed, they are in the process of working with Supervisor Scott Wiener's office and community advocates to propose street design changes for increased safety and overall awareness of the tracks.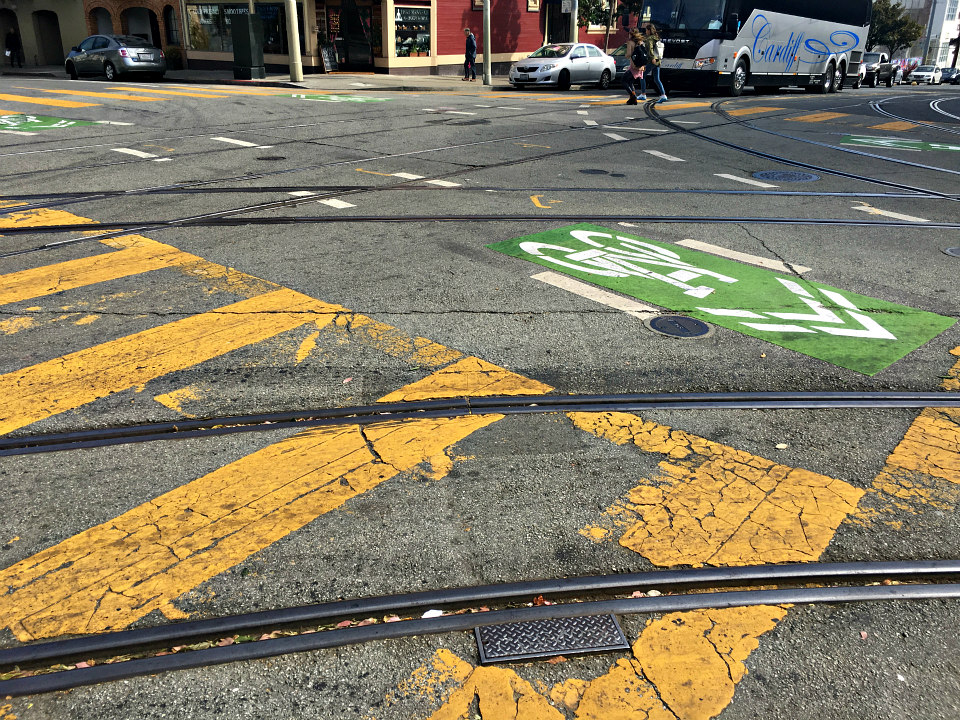 The article has received over 140 comments, including readers pointing out the issues with people double-parking on the street, which contributes to many of the accidents. 
Did we miss any recent crimes around the neighborhood? If you've got info on a crime or neighborhood safety issue to share, send us a tip here or add a comment below.