2016 hasn't been a good year for the business corridor on Folsom Street between Seventh and Eighth streets. Five restaurants on the block—Triptych, Carafe, El Capitan, Citizen's Band, and Pinkie's Bakery—have closed in the past six months, and of their former spaces, only one has a new taker: Iza Ramen, which will open its second location in the former Triptych later this fall. 
Now, in addition to rent hikes and shifting demographics, the corridor's remaining businesses are facing a new hurdle: ongoing construction, which they say is driving away customers. 
111 new residences are being constructed at 99 Rausch St., adjacent to 20-year-old cafe/laundromat Brainwash, and the resulting noise and visibility issues—especially the temporary barrier shielding the sidewalk leading to Brainwash—are hurting business, says Jeff Zalles, who's worked there for 18 years. 
"We used to have lines out the door," he said. "Now sometimes you could be here at lunch and nobody's here."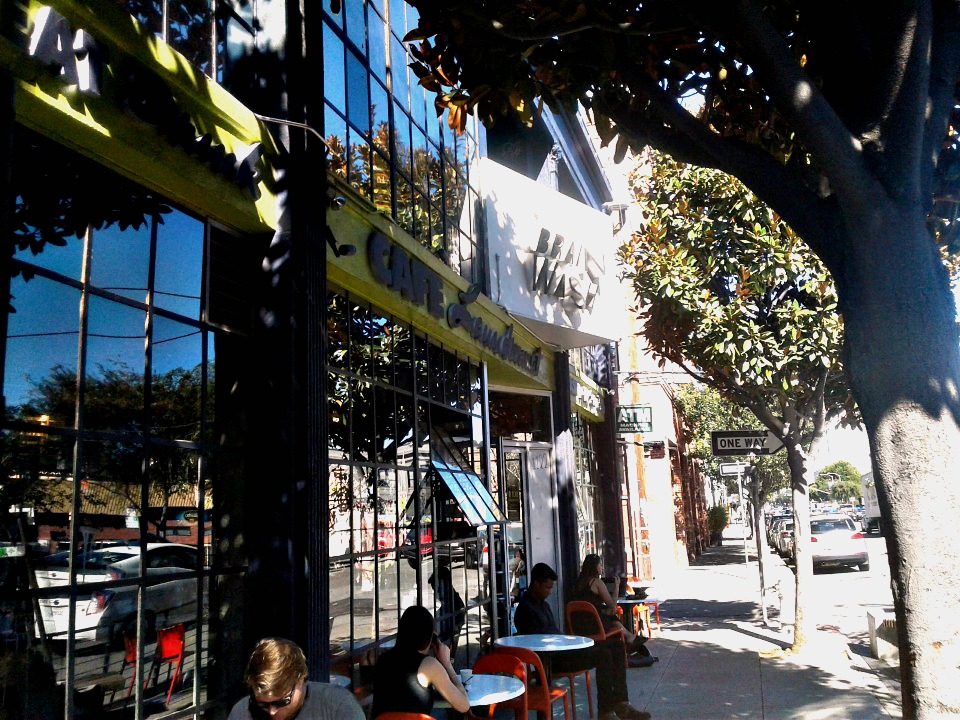 Down the street, City Beer Store owners Craig and Beth Wathen have encountered similar issues. "The windows and the view of the neighborhood are part of the experience," said Beth. "When you've got the dump trucks and the noise and the traffic—it's stressful."

With construction taking up many of the parking spaces on Folsom, lack of access for cars has also proven an issue. "We are a bottle shop," Craig said. "People come here to buy large quantities of bottles. And that's a problem if they can't drive down here. People just can't get to us."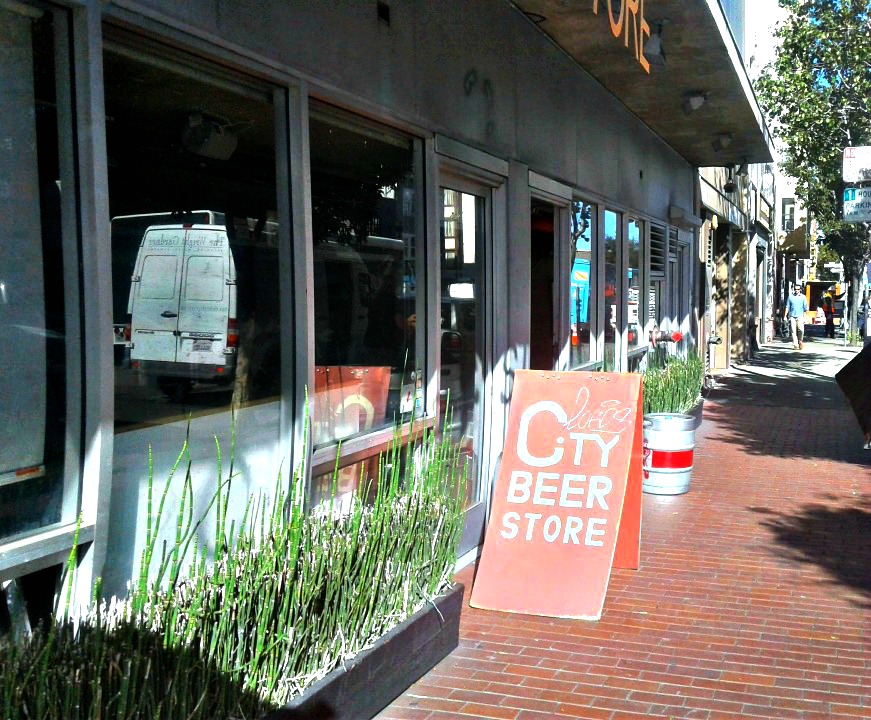 The departure of so many neighboring restaurants has also hit hard. Beth told us that it feels like she's lost friends. "It's sad. We saw ourselves of this little club. We all worked hard to share customers and to support each other's business."
When patrons at the Wathens' bar want something to eat, there are now very few places to send them for a bite. The same is true at neighboring bar Bloodhound. "When people here get hungry, there's really no place to go," owner John Ottman told us last week.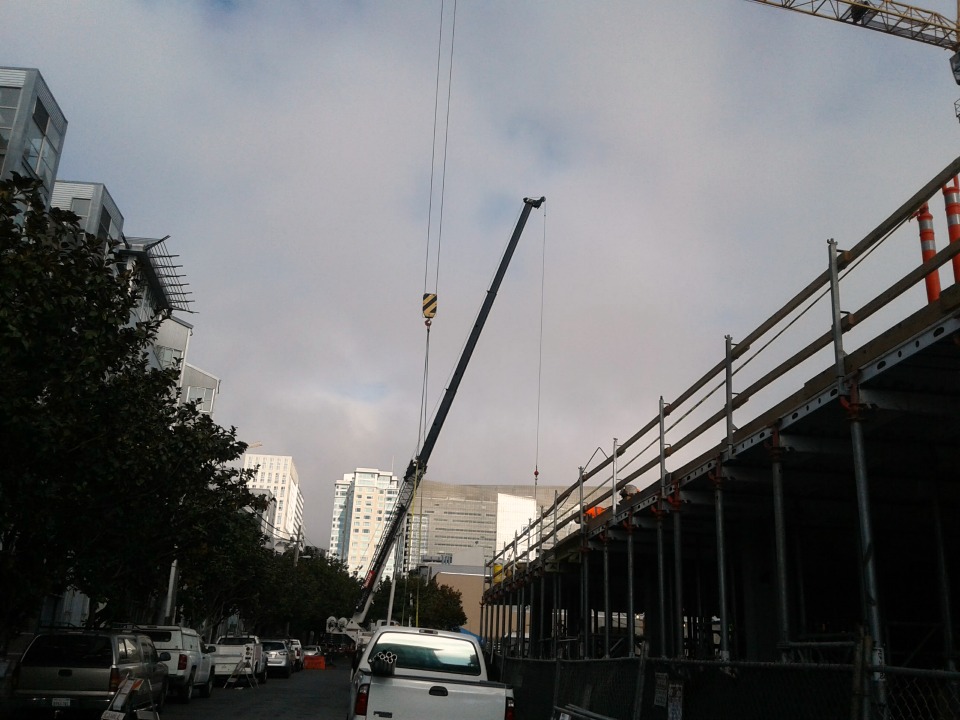 Both businesses say construction isn't the only factor at play—locals simply aren't coming out as much to eat and drink. "We're slower now," Craig Wathen said. "It's not just construction. We're just seeing a lot of changes that are affecting business."
Brainwash has seen a drop in breakfast and lunch business, but has managed to stay afloat thanks to its laundromat and open mic nights. And City Beer Store has managed to thrive thanks to tourists: "We have a lot of people coming in from out of town," said Beth. "The Moscone Center conventions still provide business." 
"I'm not blaming the construction company," Zalles said. "They have a job to do. What concerns me is that these developers pay an enormous amount of money to the city for permits. There's no provision for helping businesses out during that time, when they're under distress."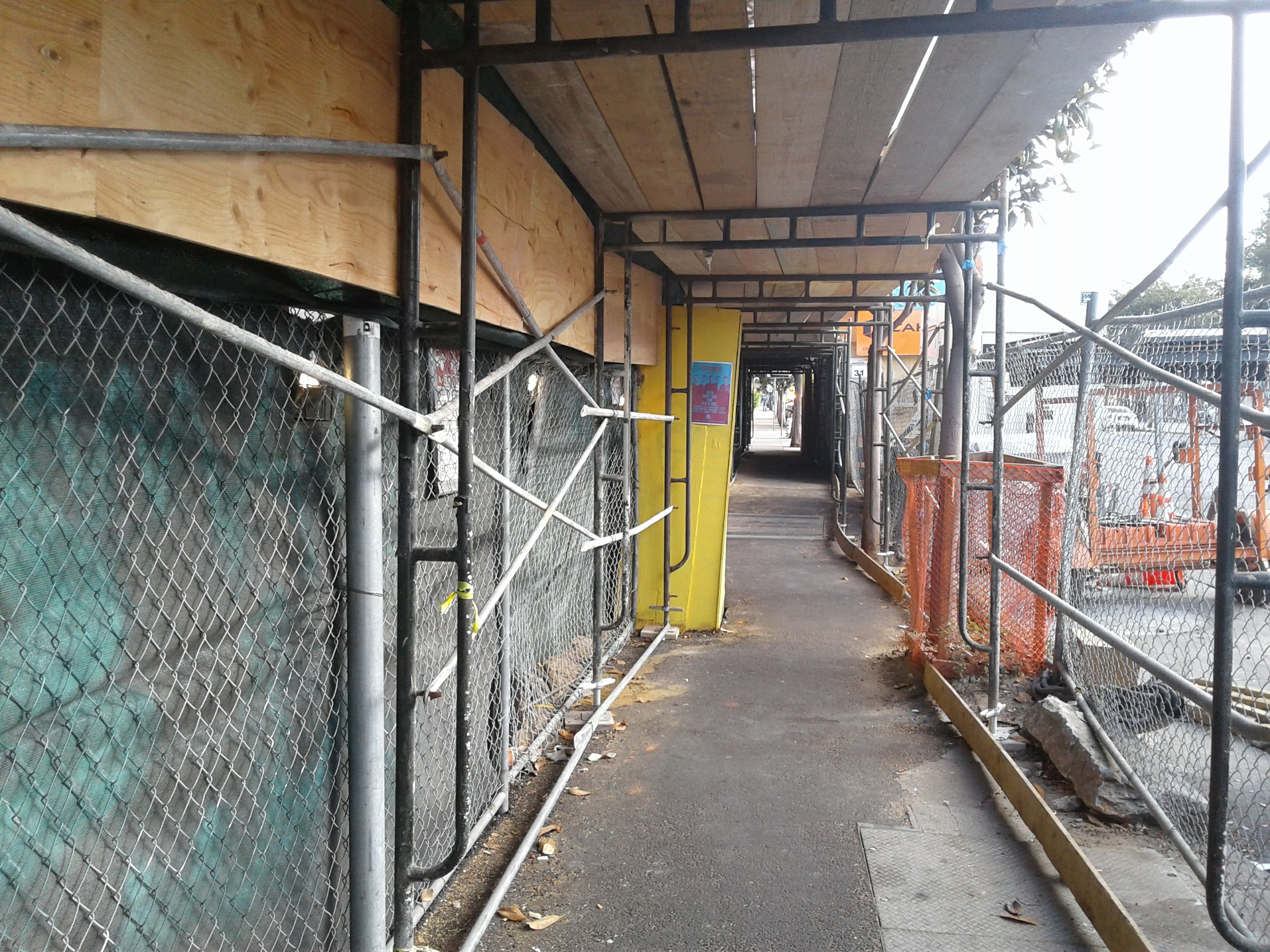 Nonetheless, both businesses hope the community will support them as they face the difficulties of a changing corridor. 
"It would be nice if people came out and supported us. I think we've been good neighbors," Zalles said, noting that Brainwash offers vouchers to homeless neighbors so they can do their laundry. 
City Beer Store, which celebrated its 10th anniversary this year, recently got hit with a sizable rent hike. But Beth Wathen says she's trying to stay positive. 
"Craig and I are committed to being the face of City Beer. We spend a lot of time there during the week. That place is our baby," she said. "We want to keep that hope that you can do it—you can run a small business and you don't have to franchise. We want to keep San Francisco fun and funky."