Way back in 2011, we reported that the former Lee's Meat and Popular Market (478 Haight St.) was set to be demolished and replaced with a four-story building, consisting of retail space on the ground floor and a 22-unit residential elderly care facility in the three stories above.
In 2015, owner Tommy Lee filed a preliminary project assessment (PPA) for that project, but since then, things have been quiet, with many tipsters inquiring as to what was holding up construction. Now, there's finally been some movement, and it turns out the elder-care facility is being scrapped. 
The newly minted PPA, submitted on October 7th for review, seeks to demolish the existing retail and residential space at 478-482 Haight and replace it with a four-story, 40-foot tall building that will include a retail location, along with nine bicycle and vehicle spaces, on the ground floor. Upstairs, the proposal calls for three office spaces and nine two-story apartments. Here's a rendering: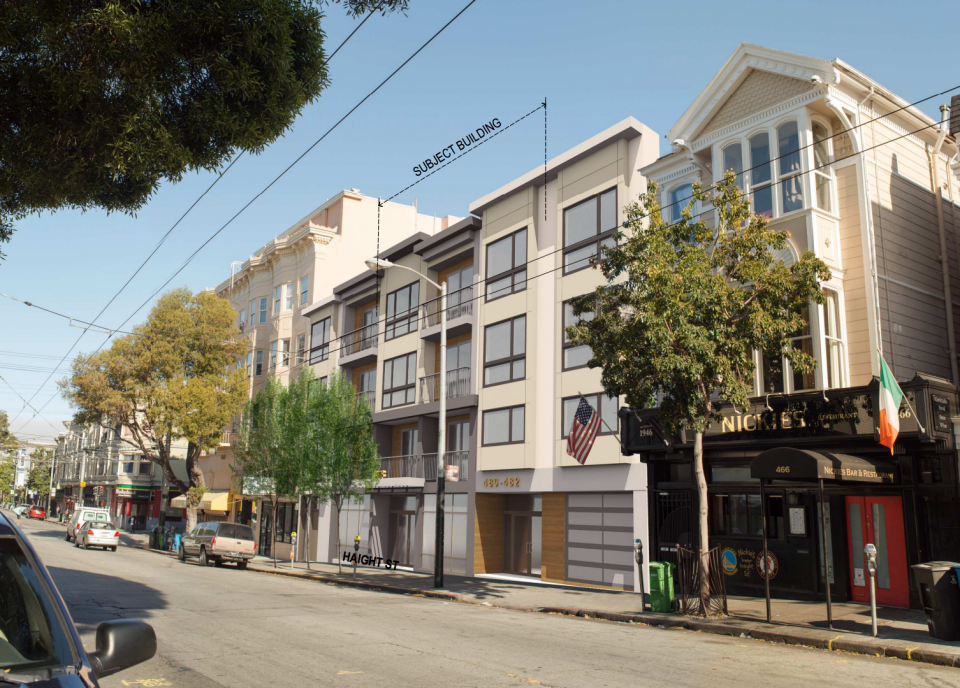 The project is currently under review, so stay tuned for further details.
Thanks to tipsters Minnie, Aaron and Thea S.