Update, 10/13 The Yerba Buena Community Benefit District has announced on Facebook that due to Saturday's Impending storm, Yerba Buena Night is cancelled. "It is not an easy decision to make, but one that we feel ensures the safety of our artists and the artwork," the organization noted. Art lovers who don't mind getting a little wet can still tour many of the neighborhood's museums and galleries for free during the Yerba Buena Art Walk that afternoon.
---
If visiting Yerba Buena isn't on your agenda this Saturday evening, you may want to rethink your weekend plans. Yerba Buena Community Benefit District and Yerba Buena Alliance are both beckoning crowds down to their stomping grounds with the promise of a free outdoor performing arts festival, and free admission to many of the neighborhood's museums and galleries.

Yerba Buena Night
Thanks to a bigger budget and an additional music stage, the sixth annual Yerba Buena Night, taking place in and around Jessie Square, will offer more performance art than ever from 6-10pm, said Richard Ciccarone, events and administration manager for the YBCBD.

The goal of this festival is to "create a show that draws attention to the fact that this is the center for all culture and art in the city," Ciccarone said of Yerba Buena—which is home to the newly renovated SFMoMa, Contemporary Jewish Museum, Museum of the African Diaspora and many other museums and galleries, but often overlooked by locals and tourists alike. "This event welcomes people from all over the Bay Area to experience joy, inspiration and connection in public life."
In just four hours, attendees will be offered a wide range of diverse performances for free, including belly dancing with modern tribal fusion by Little Egypt; a performance by the Bitone family, who hail from Uganda and will share the story of their artistic life journey through dance; and a live installation by Audra Bauchera that brings classical allegories to life.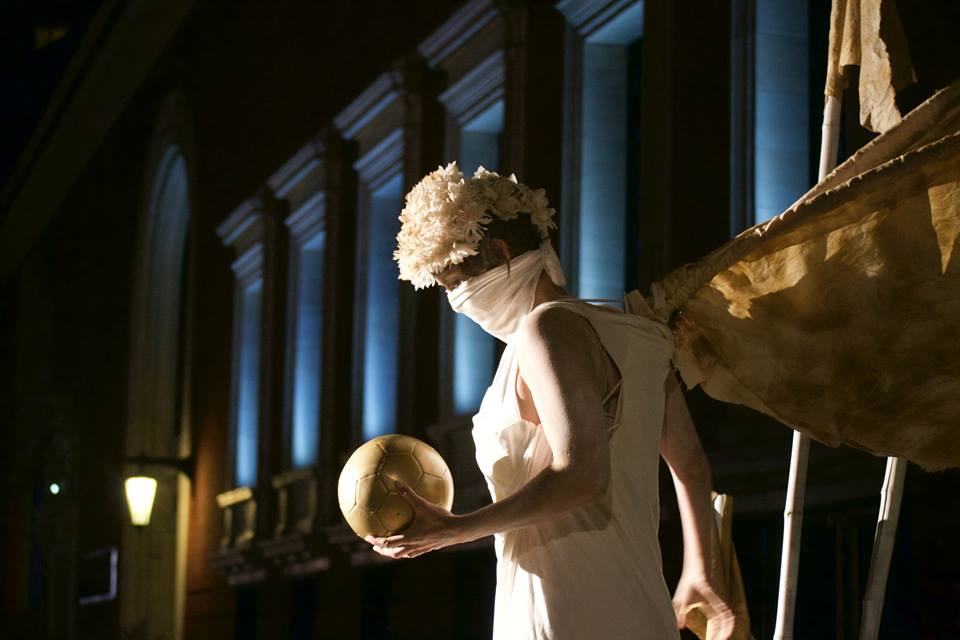 The full list of performers is available here for those who'd like to plan their visit. But Ciccarone warns that attendees should relinquish their itineraries; you may plan to catch a specific performance, but get swept away by simultaneous acts just around the corner.
Yerba Buena Art Walk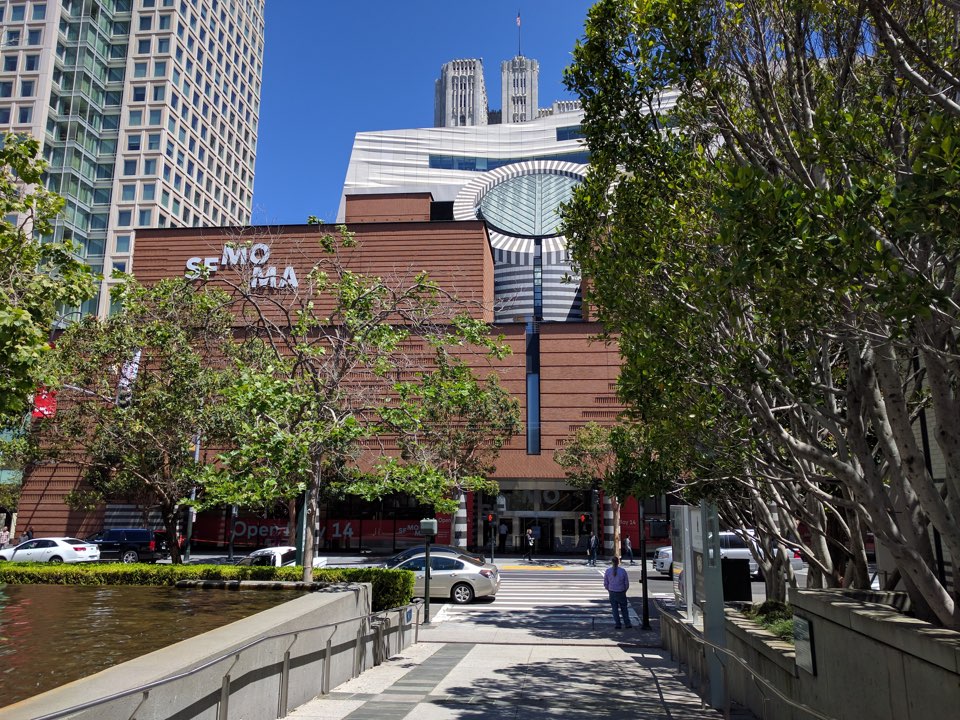 If four hours of free live performances aren't enough, you'll want to get out to Yerba Buena a few hours early. From 3-6pm, 14 of Yerba Buena's museums and galleries are throwing their doors open to the masses free of charge this Saturday afternoon.
The annual art walk is hosted by the Yerba Buena Alliance, which has organized the neighborhood's small businesses, institutions and residents for more than 20 years. 
Attendees can simply grab a guide and cruise between institutions like SFMOMA and the Museum of the African Diaspora, and local businesses like Rayko Photo Center and TechShop, to view exhibitions and catch special events throughout the afternoon.