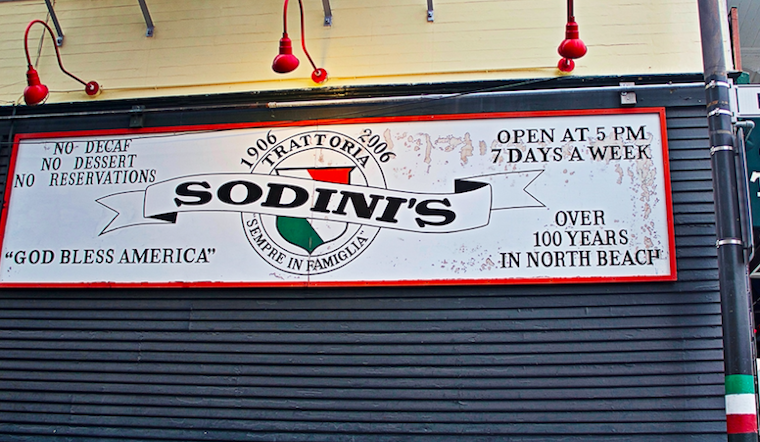 Published on October 10, 2016
If you stand in front of Sodini's at the corner of Bannam and Green Street, you'll see the old "Green Valley Restaurant" signage above the awning. That's what the restaurant was called before the Sodini brothers bought the place 25 years ago.
The North Beach restaurant is now in its 110th year, and it isn't planning on going anywhere.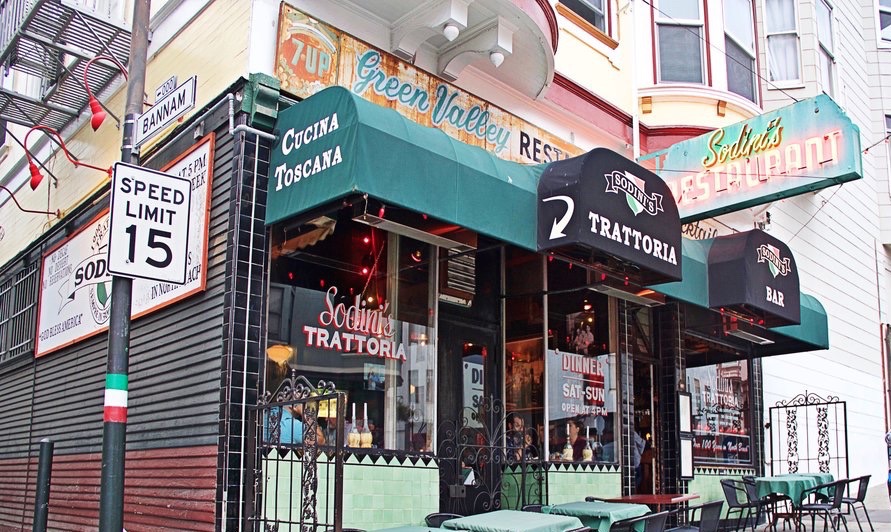 Mark Sodini is currently the sole owner of Sodini's Green Valley Restaurant. He went into business with his brother, Peter, about 25 years ago. During that time, the brothers changed the restaurant's name, revamped the menu to offer Northern Italian cuisine, and added their own touches to the décor.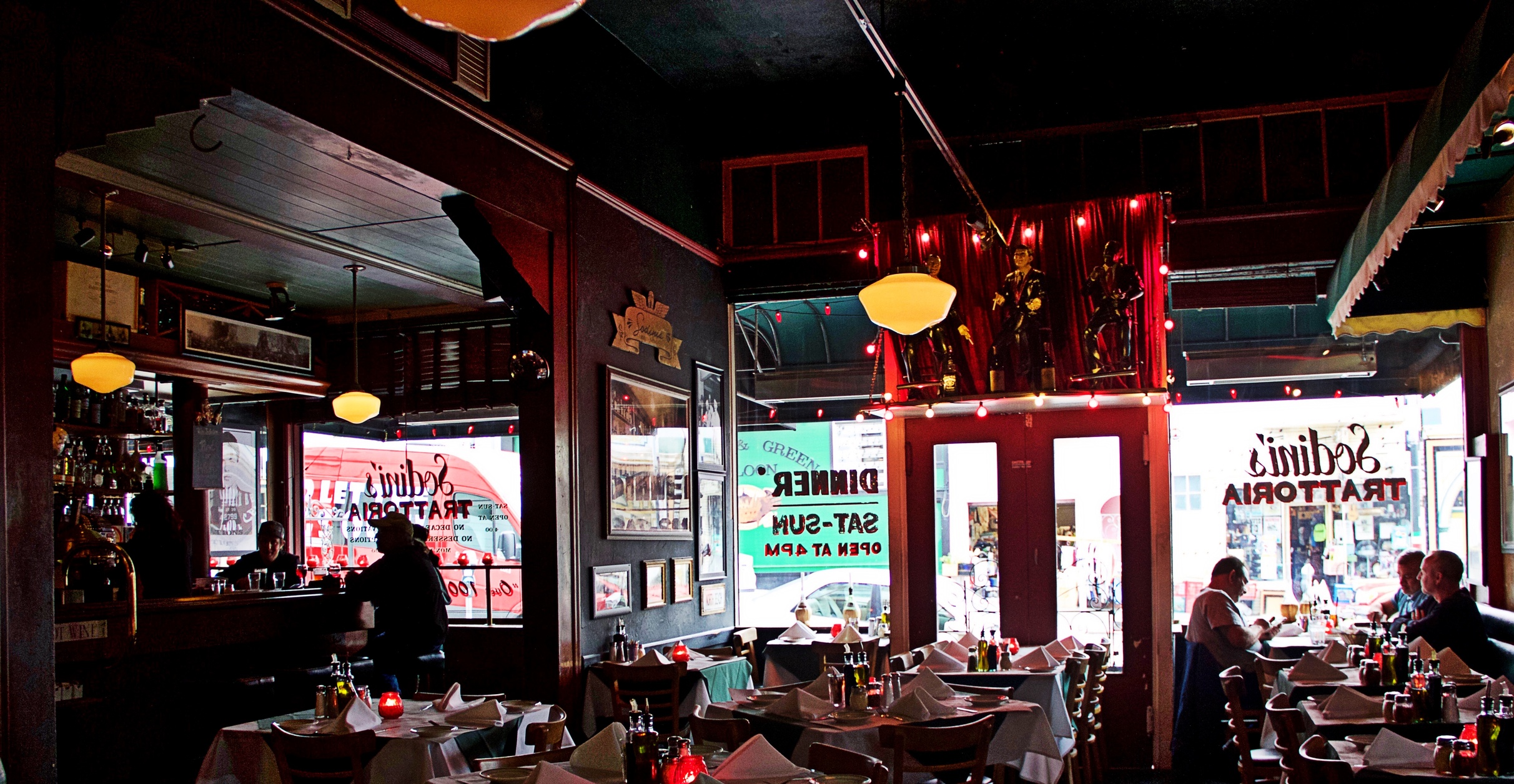 The Sodinis are no stranger to Green Street. Mark Sodini's father, Guilio, once owned Cuneo Bakery across the street, and his brother, Peter, opened the first Golden Boy Pizza in San Francisco in the late '70s. About ten years ago, Peter Sodini left the 'Green Valley business' to focus on his other ventures: Golden Boy and Bertolucci's in South San Francisco.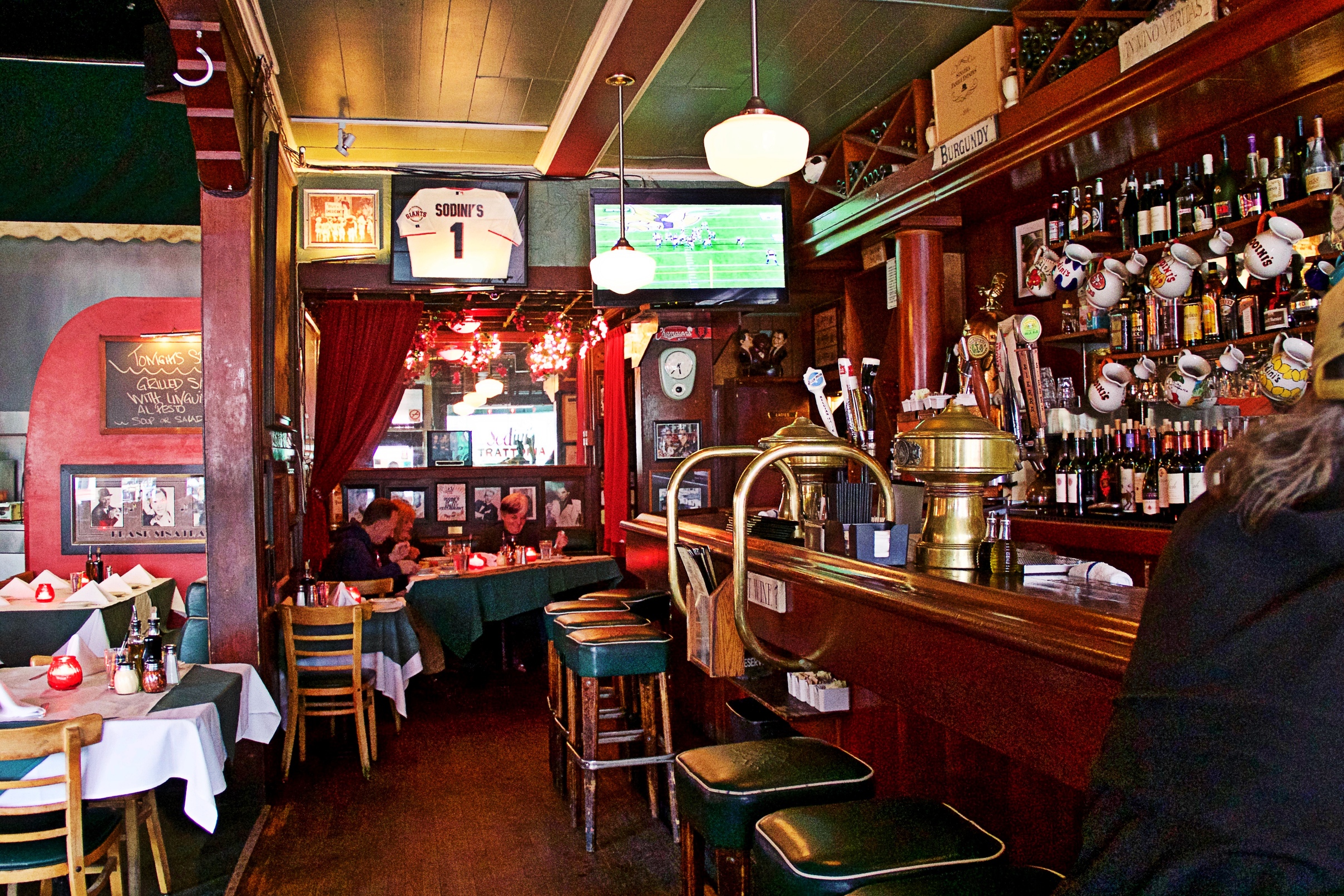 Looking around the interior, you'll see photos of Sodini's family and friends, along with images of Frank Sinatra and Sophia Loren. "We are a Rat Pack restaurant," said Sodini. "But we also like to put up pictures of friends and customers who have been in here over the years."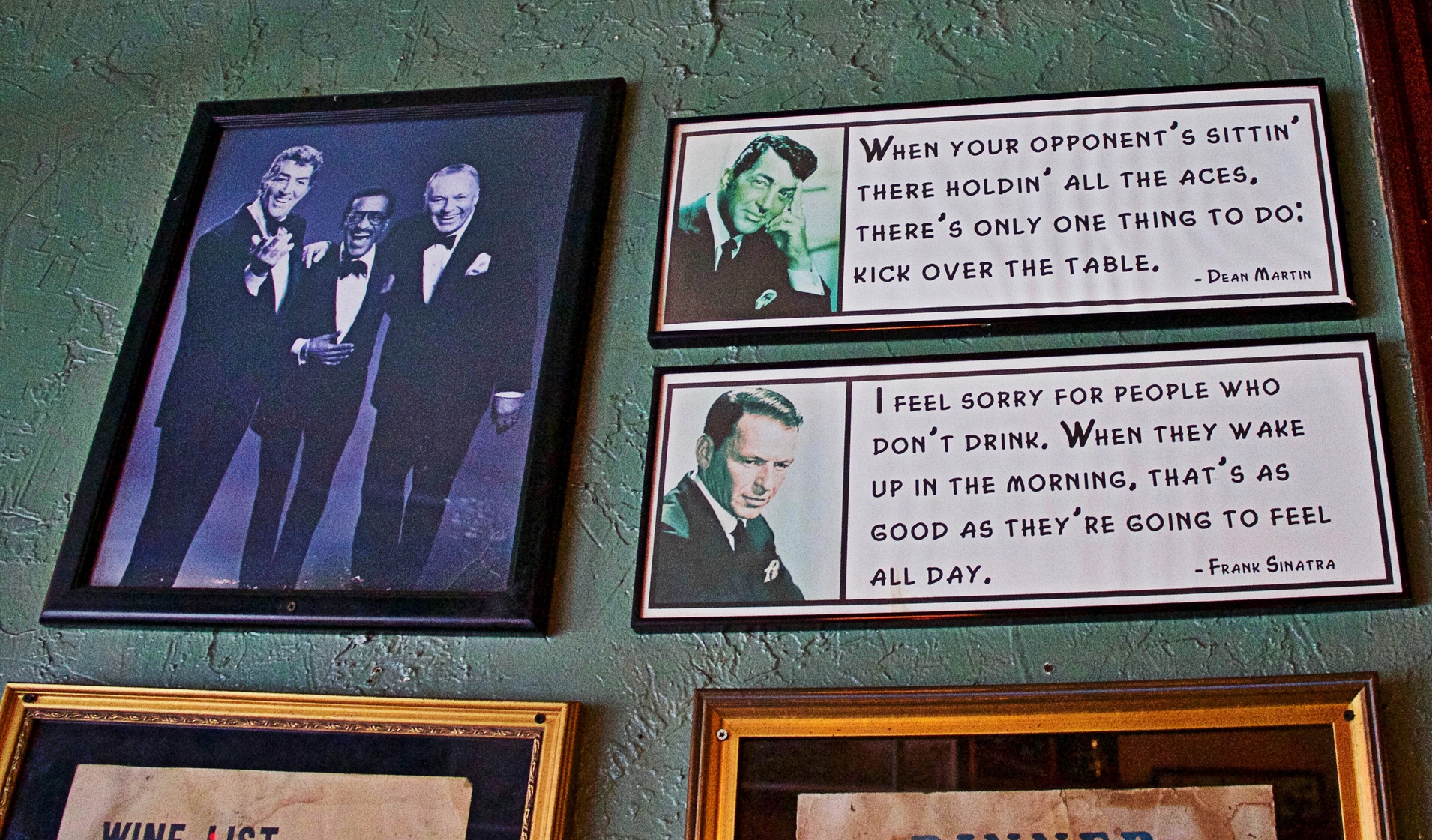 The restaurant has never advertised, and doesn't plan on doing so any time soon. Sodini says that most of his customers are regulars,  although he sometimes gets tourists in from off the street.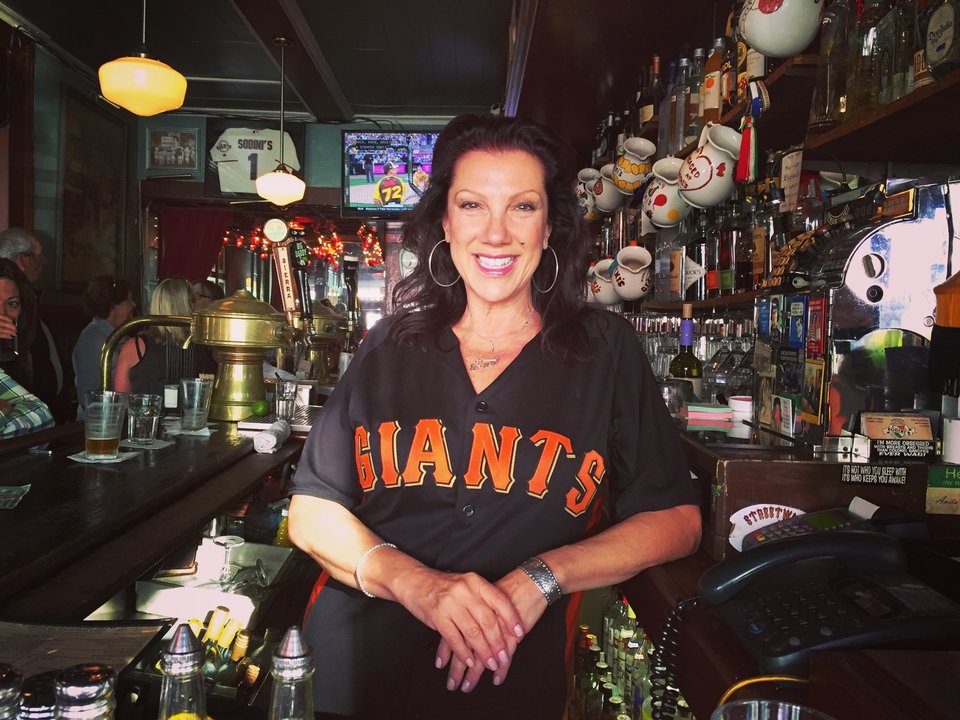 Some of Sodini's most popular food items are the lasagna, rack of lamb, and the gnocchi, which is imported from Italy. North Beach staple Fernet-Branca is a favorite among customers, as is longtime bartender Ana Handelman's "Liz Taylor" cocktail. (It's a Cosmopolitan with a little blue curaçao, "which adds romance," she said.)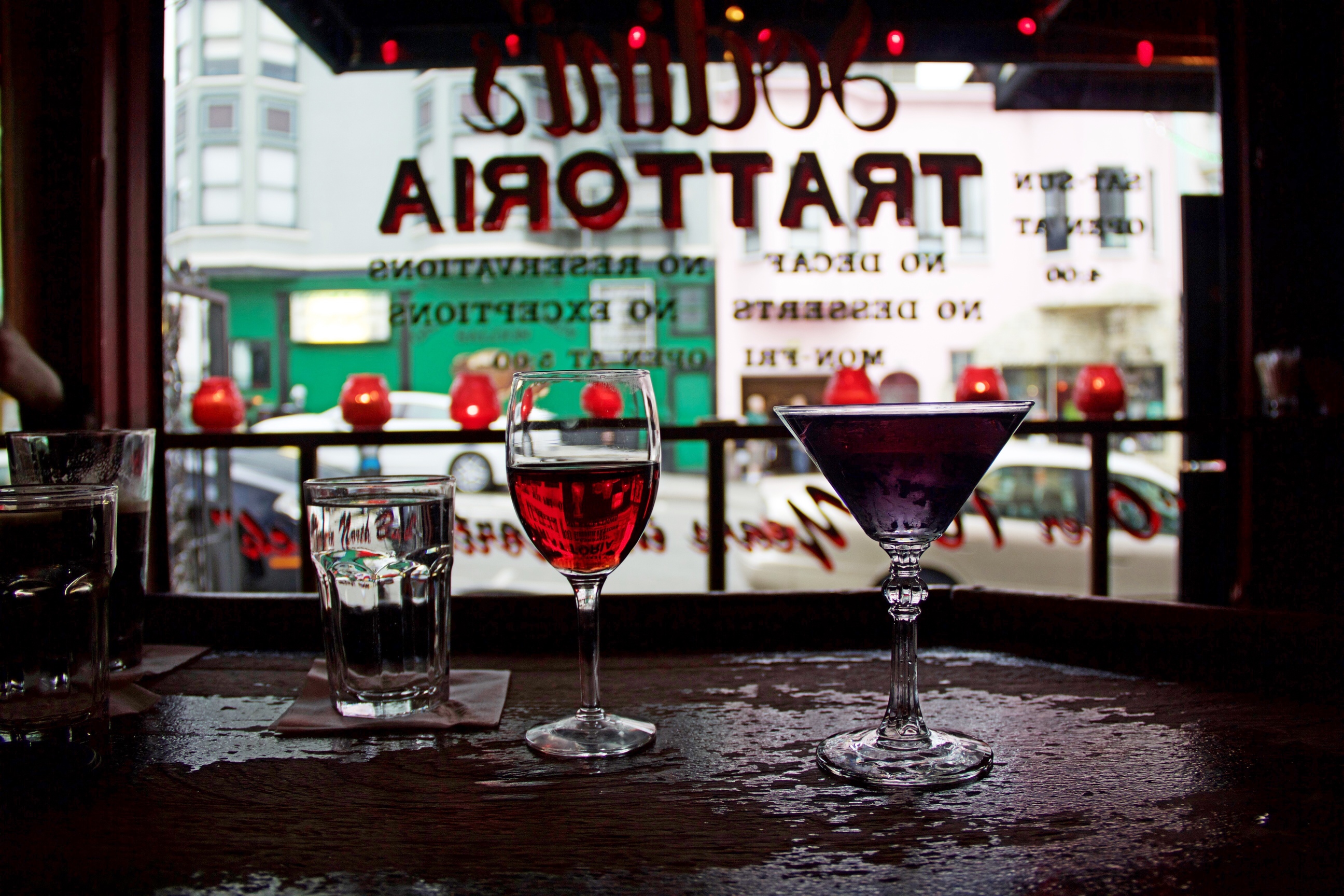 Born and raised in North Beach, Handelman has been working at Sodini's for 20 years. She started out waiting tables, but was soon behind the bar pouring drinks and greeting people as they came in the door. These days, she has a loyal neighborhood following.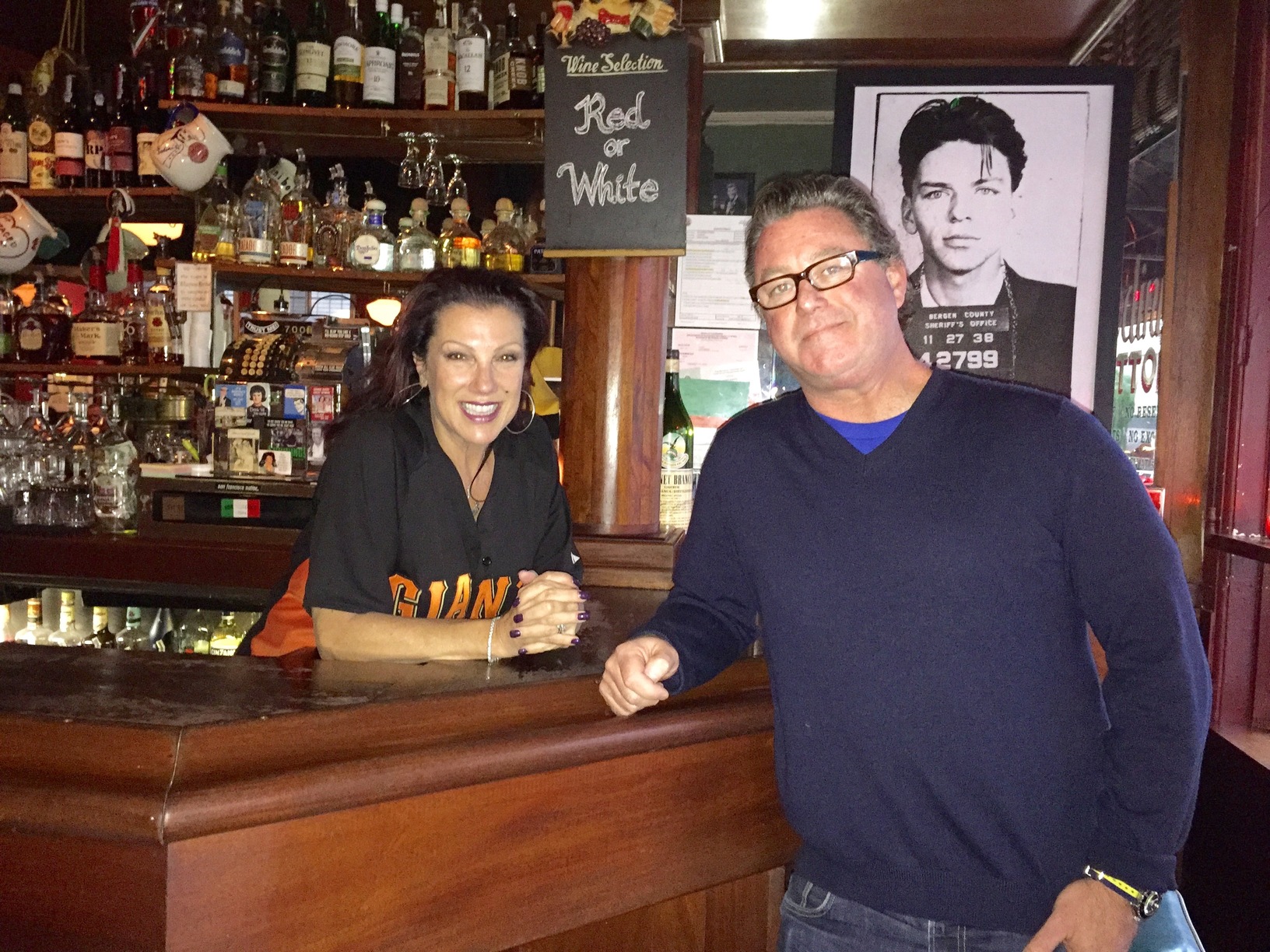 Sodini says that once people start working for him, he never wants them to leave—his goal is for Sodini's to feel like home to employees, so they stick around for a long time. He likes to have a solid crew of longtime staffers that he can depend on, and that regulars can expect to see when they drop in.
Casey, another longtime bartender, splits the week's bartending shifts with Handelman, and two waitresses, Linda and Rachel, have been at Sodini's for 19 and 20 years, respectively. Chefs and brothers Refugio and Romero ("Cassie") have also worked with Sodini for several years.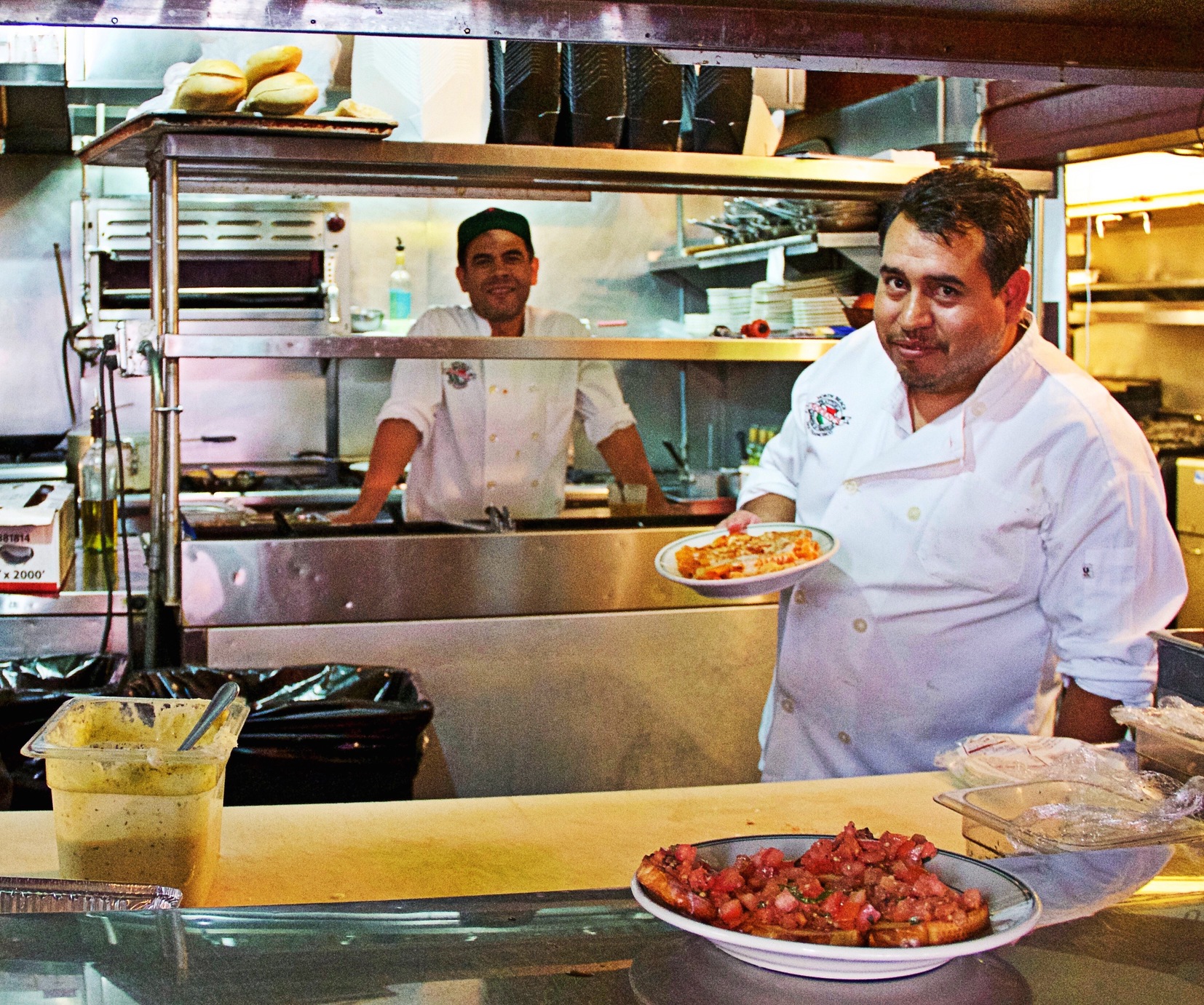 "North Beach will always be North Beach," Sodini said. "It's become modernized, but Sodini's is still standing. We don't change—we are still the true, authentic North Beach. I want to keep it old-school, and I go out of my way to do that."
Sodini believes North Beach is and always has been a special place to hang out, due to its character and charm. "All the restaurant owners and bartenders know each other and visit each other's businesses. It's still a great community. We all stick together and back each other up. I hope the restaurant will be here forever, at least for long as I am alive."