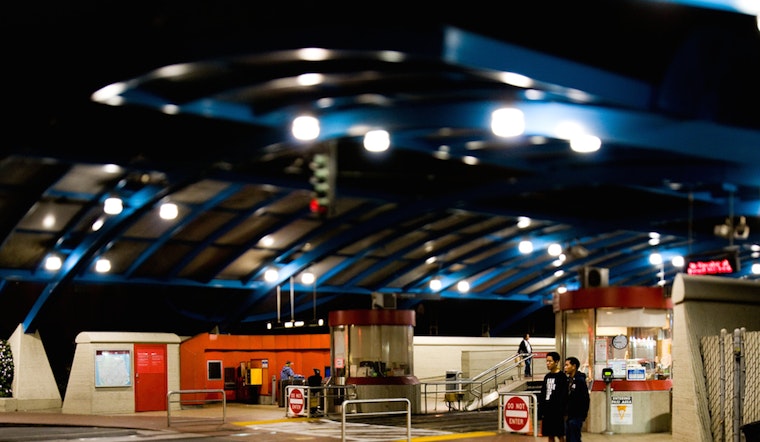 Published on October 10, 2016
Here's our monthly look at malfeasance in and around the Inner Sunset. As ever, property crimes abound, including several hot prowls—burglaries from occupied homes. (To save space, we've left out reports of stolen vehicles and thefts from cars.)
Tomorrow evening, SFPD Park Station (1899 Waller St.) will hold its monthly meeting at 6pm. Residents with questions or concerns about public safety are encouraged to attend the session, which is usually moderated by Capt. John Sanford, Jr.
Tuesday, October 4th
At 6:17pm, offers from Taraval Station were dispatched to a location near Vicente Street and West Portal Ave., after someone reported an individual "rocking back and forth on the sidewalk while perspiring and holding a pistol."
When officers arrived on the scene, the suspect "hurriedly fled the location," which caused the police to chase and tackle him. He then confessed that "the weapon was in his backpack and was filled with blanks." Police determined that the suspect was a minor, so he was cited for possession of an air gun and resisting arrest before being released to his father.
At 10:28pm, police visited the unit block of West Portal after a 28-year-old woman reported that a man approached her and grabbed her cell phone, whose case also contained her ID and debit card.
"Without warning, the suspect approached and hit her arm before pushing her on to the ground," officers reported. The perpetrator snatched up her property before fleeing west on West Portal in a waiting car.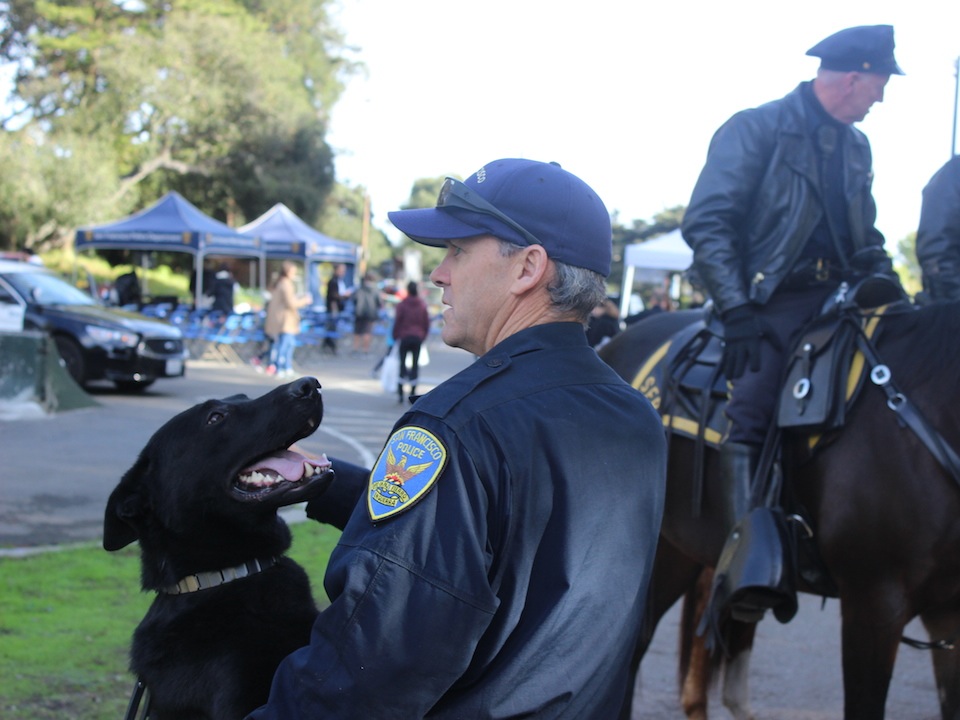 Saturday, October 1st
Police responded to the 1200 block of 12th Avenue to investigate a report of a burglary.
Friday, September 30th
Police from Taraval Station responded to the 1300 block of 12th Avenue to investigate a burglary report.
Thursday, September 29th
Taraval Station officers responded to the 1600 block of 17th Avenue after a 72-year-old man reported that three suspects unlawfully attempted to enter his home. The victim told police that he was responding to a doorbell when he heard the door "being kicked in."
After the resident "yelled out," three male suspects fled the scene in a vehicle; although they didn't gain entry, "damage was caused to [the] door."
At 10:30pm, police visited the 1300 block of 12th Avenue after two men aged 50 and 57 reported a hot prowl. When one of the victims awoke, "he observed the side garage door opened and damaged." The perpetrator left the front door open and stole several of the occupant's tools.
Wednesday, September 28th 
A 21-year-old man getting off a bus at West Portal and Ulloa was "physically assaulted by six suspects," one of whom stabbed him in the left arm. The victim was transported to the hospital with non-life-threatening injuries. The suspects, described as three men and three women aged 18, ran away from the scene and were not apprehended.
Friday, September 23rd
Officers from Taraval Station visited the 700 block of Ulloa Street at 6:31pm after a 71-year-old man called to report that he confronted a suspect in his home after investigating a noise. The suspect, 44, fled with the victim's laptop, but was apprehended.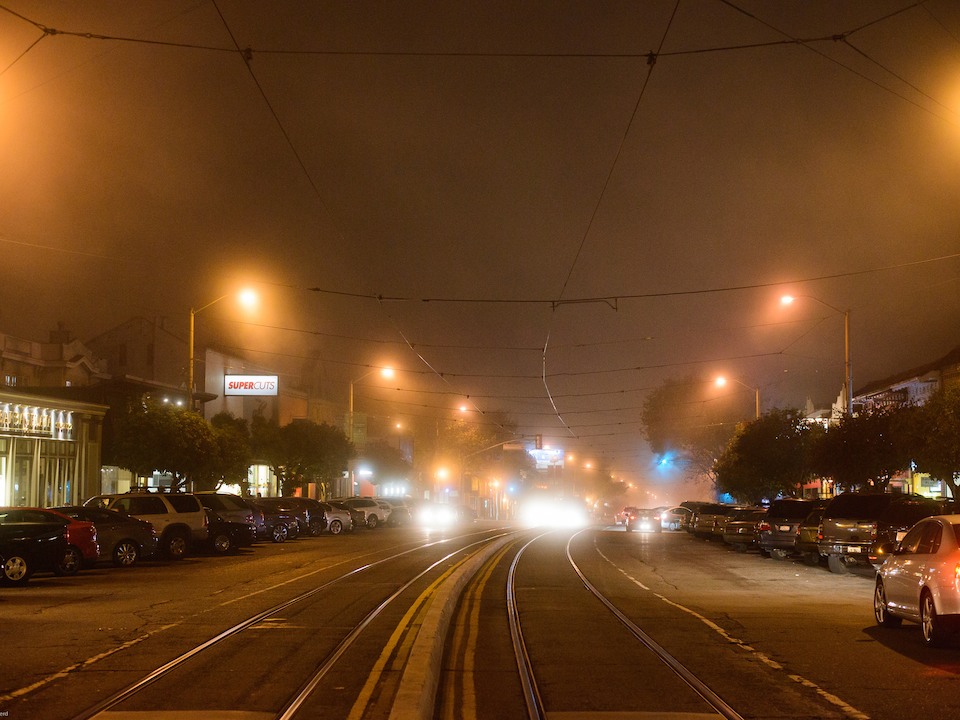 Monday, September 19th
On the 200 block of West Portal, a 35-year-old man was beaten and pepper-sprayed by an unknown assailant who "cut his face with an unknown sharp object." The victim, who refused to provide additional information, was transported to the hospital with non life-threatening injuries.
Sunday, September 18th
A 55-year-old man was punched in the chest by a 25 to 35-year-old man in a store on the 700 block of Taraval Street, after his assailant attempted to shoplift a pair of socks by putting them in his shirt. The victim refused medical attention.
Saturday, September 17th
A 27-year-old man woke up in the hospital after he was robbed and beaten by an unknown group of assailants near Twin Peaks and Clarendon Avenue at approximately 1am. The victim "later remembered that a group approached him after his transportation dropped him off," and pushed him to the ground. The victim, who suffered facial injuries and lost consciousness, was relieved of his mobile phone, cash, credit cards and driver's license.
Around 2pm that afternoon on the 400 block of Dewey Street, a 40-year-old woman reported that someone stole her bike and helmet out of her garage after she left her garage door open.
On Friday, October 28th, Park Station is holding a Halloween Dance in its community meeting room from 4-8pm. Children are encouraged to attend, but must be accompanied by parents or teachers.