Kate Rosenberger, owner of Dog Eared Books, often has people stop and thank her for what she does. On Monday, the city's Small Business Commission expressed the same gratitude. Dog Eared Books' original Valencia Street location was one of three independent bookstores to be awarded legacy business status this week, along with the original Richmond location of Green Apple Books and the Upper Haight's The Booksmith. (North Beach's City Lights Bookstore has also been nominated, and could be added to the registry as soon as November.)
As we previously reported, the Legacy Business Registry & Preservation Fund emerged out of last year's election alphabet soup. The ballot measure, Prop J, is aimed at incentivizing landlords to grant certain businesses long-term leases in an increasingly challenging commercial real estate market. In August, the city named the first nine legacy businesses, and on Monday, five more businesses were added to the registry.
Eligible businesses are defined as having "existed for more than 30 years and could show significant contribution to San Francisco's identity." Though the Valencia store isn't quite 30 years old (it opened in 1992), Rosenberger successfully made the argument that Dog Eared Books fit what the Small Business Commission was seeking.
"I have people stop me and say that our bookstore is a cultural touchstone for them in San Francisco, and that this is one of the reasons that they feel like they can go on this changing city," said Rosenberger.

Despite what Rosenberger described as a "predatory real estate market," she is hopeful that Monday's news will help bring 900 Valencia Street's landlord to the table. Legacy businesses have the opportunity to approach their landlords with a request for a 10-year extension on their lease. If the landlord agrees, they'll receive an annual grant of $4.50 per square foot for doing so. In addition, legacy businesses can be granted $500 per employee.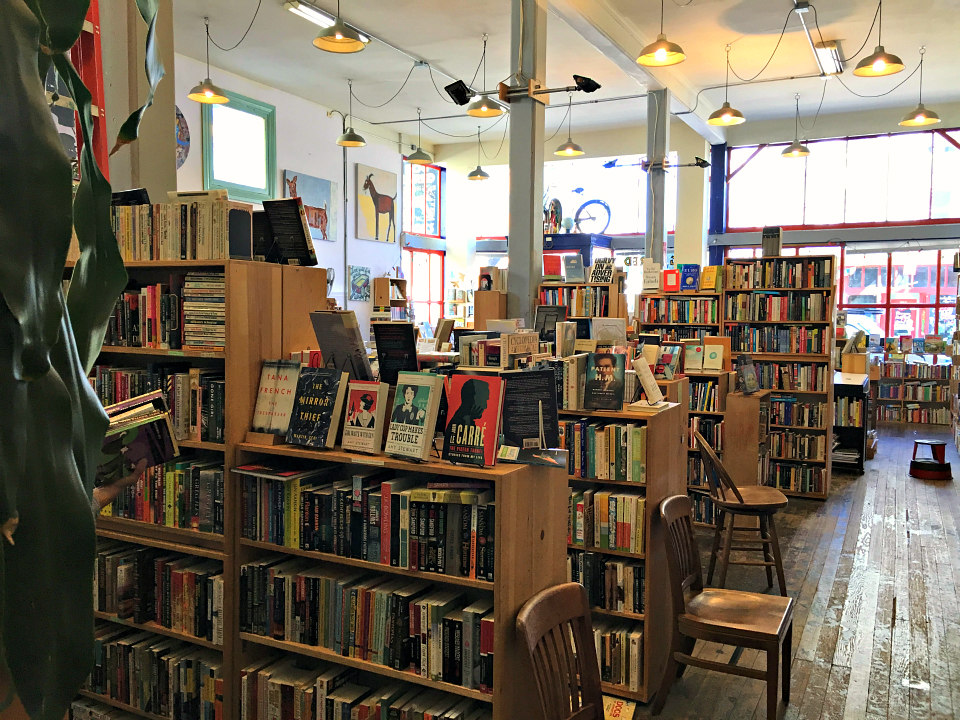 In her speech to the Small Business Commission on Monday, Rosenberger reminded people that there used to be nine bookstores in the nine blocks around Dog Eared Books' Valencia location. Now, it's two.
"We've survived Amazon, we've survived the e-readers, we've survived people's distractions," she said. "People still value books."
When Dog Eared opened a second location on Castro Street in July, "it seemed as though with the way people were wishing us good luck, it was as if we were going to Mars," Rosenberger said. The Castro had just lost its location of Books Inc. around the same time Dog Eared announced its expansion, and neighbors were "cognizant to the fact that it's possible to lose their beloved neighborhood bookstore."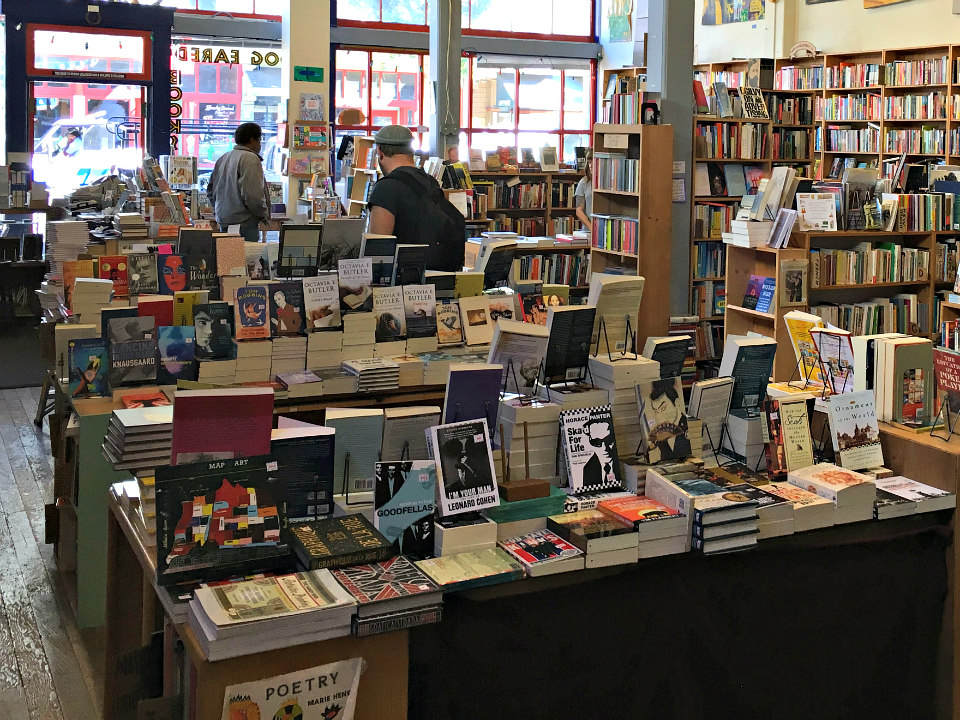 According to Rosenberger, the fact that the city named three bookstores as legacy businesses is a welcome nod to San Francisco's literary history.  "We were once called the City of Poets," she said. Listing local writers like Anne Rice, Dave Eggers, and Rebecca Solnit, she said that authors, bookstores, and San Francisco rely on each other.
"It's a mutually beneficial relationship for all of us, so to have this support from the city and to be chosen as a legacy business, it's heartening."
For more stories on newly minted SF legacy businesses, check out our conversations with Specs Twelve Adler Museum Cafe, Two Jacks Nik's Place, Toy Boat Dessert Cafe, Moby Dick and The Booksmith.