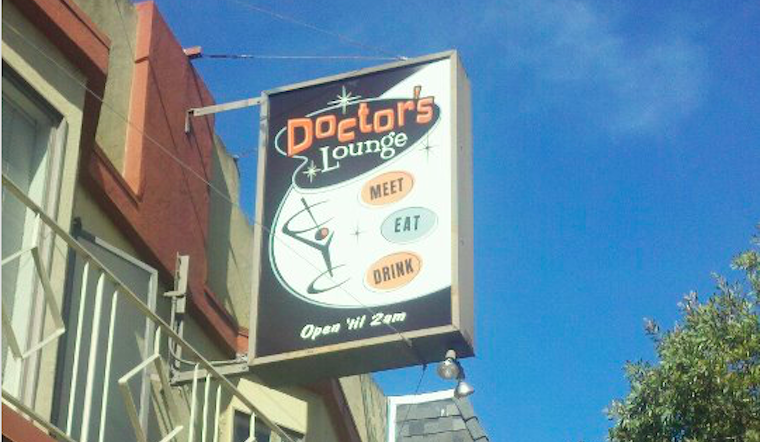 Published on November 14, 2016
When their landlord announced an 82 percent increase in rent, Rochelle McCune and David Henry, the owners of long-running Excelsior watering hole Doctor's Lounge, knew it was time to get out of the bar business.
On Friday night, McCune and Henry, longtime friends who've co-owned the bar for the past five years, confirmed to Hoodline that it will close on November 30th.
Although they know their patrons will miss the bar, "we decided that we would rather go out on top than burn out," Henry said.
"Business in San Francisco is not for the faint of heart," McCune added.
The occasion was bittersweet, as the bar was full of regulars on Friday night for its 65th anniversary celebration. (It originally opened in 1951.) 
"We wanted to celebrate the legacy of the business and all of its owners," Henry said. 
Before buying the bar, which was previously known as DR's, in 2011, McCune worked in information science and Henry worked in special events. While the bar was named DR's after its owners, Don and Ron, the moniker coincidentally matched the two friends' names: David and Rochelle.
McCune and Henry ushered DR's into the Internet age by expanding the bar's name to the more search engine-friendly Doctor's Lounge. They also opened it up to a wider group of customers than the previous owners; according to Henry, Don and Ron mostly catered to their friends, and even neglected to turn on the bar's outdoor sign, to save on electricity.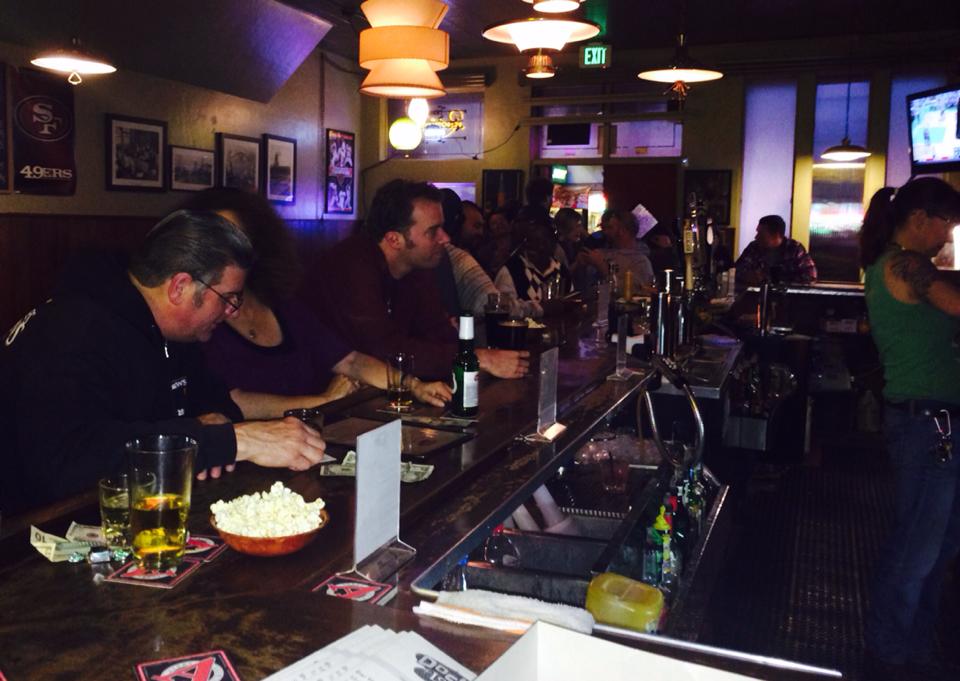 Thanks to its quiet location in the Excelsior, Doctor's Lounge became an informal training ground for new bartenders, who often moved to busier bars further up Mission Street once they had gained the necessary experience. But in an increasingly expensive city, McCune and Henry found it difficult to secure new employees. 
Although they considered trying to attract larger crowds in order to pay for the rent increase, the owners ultimately decided that "the neighborhood isn't [ready to support a bar] yet," and that the biggest bright spot—a popular weekend brunch service—would not be enough to keep the bar in business.
McCune and Henry say they already have an offer to purchase their liquor license and transfer it elsewhere—a very valuable commodity in a city that will soon receive just five new licenses after a 77-year freeze.
Thanks to Richard S. for the tip.
See something interesting while you're out and about? Text Hoodline and we'll see what we can find: (415) 200-3233.