The holiday season has arrived in North Beach, and with it, Telegraph Hill Neighborhood Center is throwing its annual free community Thanksgiving dinner. For over 25 years, this neighborhood tradition has drawn over 500 people from various neighborhoods, including North Beach, Chinatown, Fisherman's Wharf, Russian Hill and Telegraph Hill.
Doors open at 6pm tonight (Thursday, November 17th) at Tel-Hi's gym (555 Chestnut St.), and the last meal is served at 8pm. Everyone is invited—including neighbors, family and friends—to partake in turkey with all the trimmings, chat with neighbors and friends, and, if they are available, some folks from City Hall.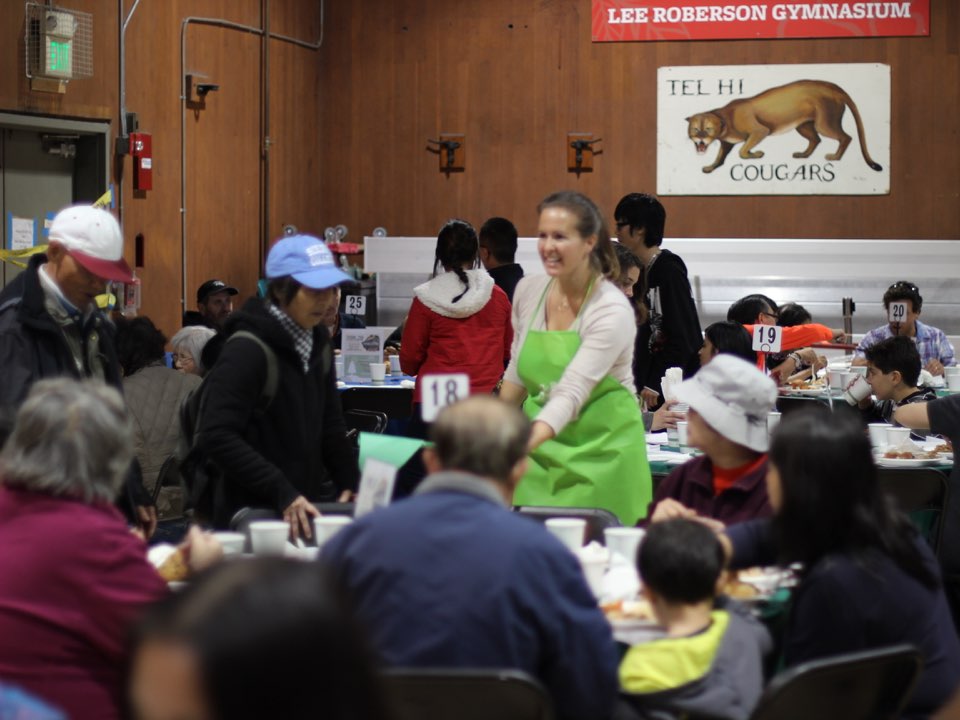 Twenty-five years ago, the event "was started to bring together the entire community to celebrate the tradition of Thanksgiving," recalls Yvonne Curly, Tel-Hi's development director. "...The community and our clients are very diverse and come from all backgrounds. We wanted to create an event that represented that diversity, and to create an opportunity for neighbors to sit and eat together, and get to know one another." 

This holiday tradition hasn't changed much since its inception. "What makes it so nice is that you have well-to-do people from Telegraph Hill sitting next to homeless people from the neighborhood. It's all about the tradition of Thanksgiving," Curly added.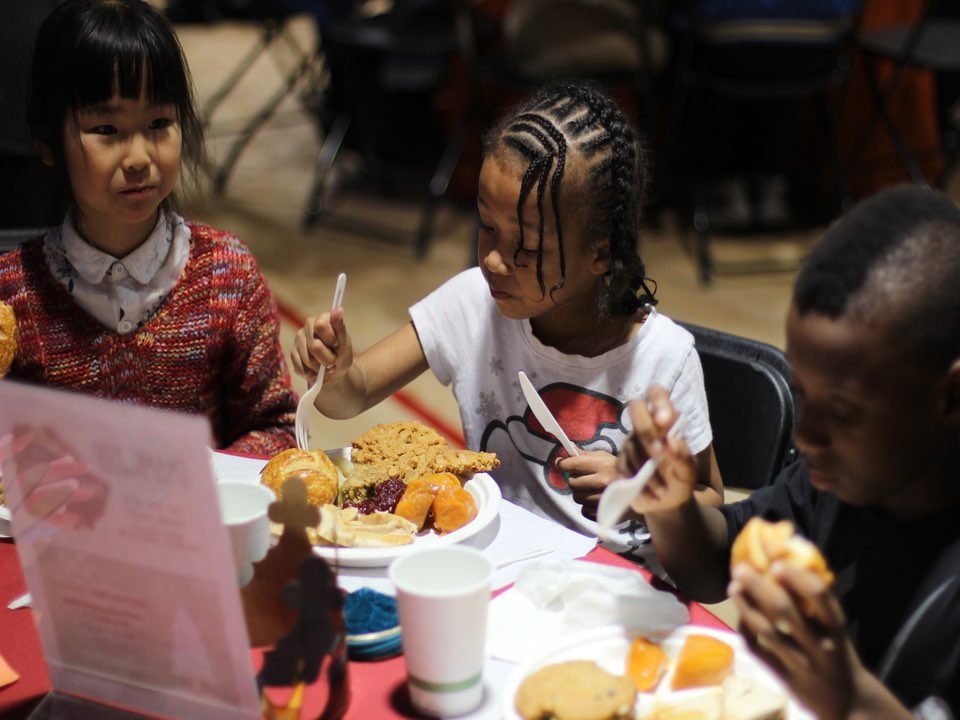 The dinner is solely run by volunteers, including neighborhood children who participate in Tel-Hi's youth programs and provide artwork and thank-you posters and cards to sponsors, and seniors who create centerpieces for the tables. 
"It is our sponsors and dedicated volunteers who make this event possible, and we are very grateful for everything they do," said Curly, who also credited senior and volunteer program manager, Melody Wong, for leading the charge on coordinating the event.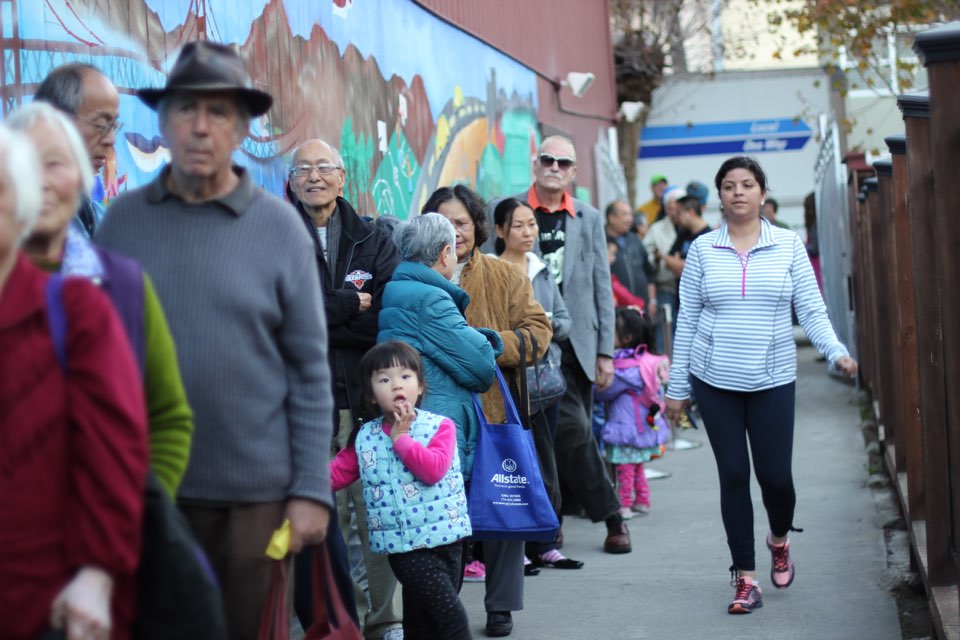 In past years, food was donated by the Hilton Hotel. This year, Pier 2620 Hotel and Boudin Bakery are preparing and providing the entire Thanksgiving meal.
"It's a big deal for the sponsors," Curly said. "They were really excited to come aboard, they were impressed with the work that Tel-Hi was doing and believe and support our mission, and there is nothing in it for them—they just do it because they want to give back to the community."
For more information on tonight's community dinner, visit the Tel-Hi website, Facebook invite, or contact Yvonne Curley ([email protected], 415-580-7227) or Melody Wong ([email protected], 415.421.6443, ext. 30.)