Though Bayview bakery Yvonne's Southern Sweets may have a small footprint at Third and Shafter streets, it's had an outsize impact this year. Back in February, owner Yvonne Hines was chosen to create thousands of snack packs for media guests at Super Bowl 50, and this week, she hit another milestone: 10 years in business.
"10 years went by really fast, but it was a sweet journey," she told us at her anniversary party on Sunday, which drew dozens of friends, family and Bayview residents for a live DJ, catered snacks, samples of Gratta Wines—and Yvonne's signature sweets, of course.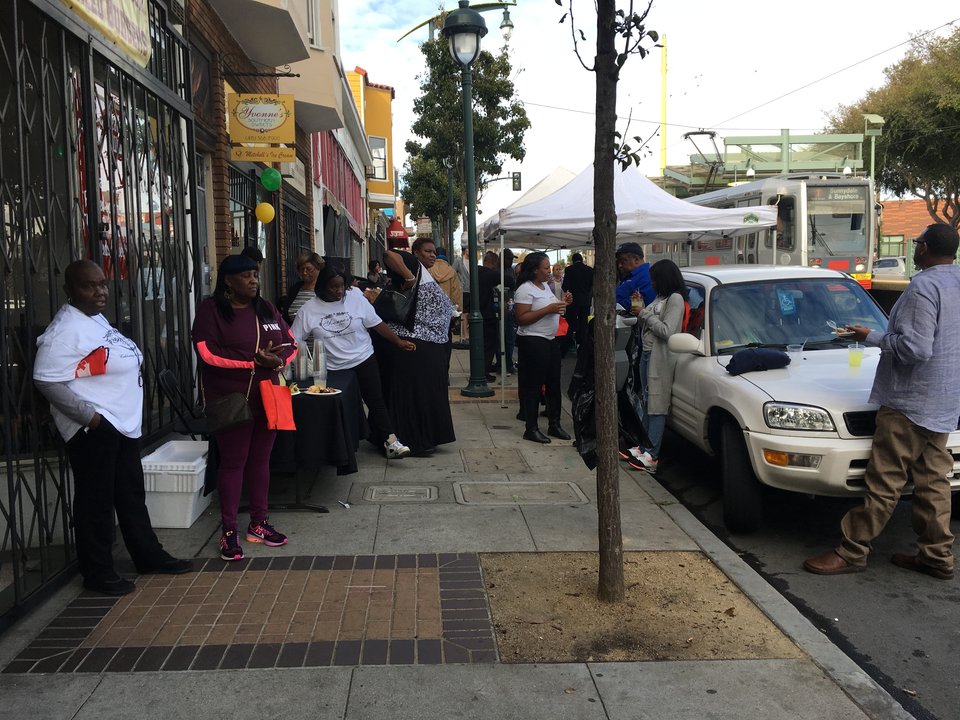 Over the past decade, Hines, a San Francisco native, has been an integral part of the Bayview community, selling her wares at local events like 3rd on Third and serving on the Bayview Merchants Association's board. 
Visitors were particularly eager to sample Hines' lemon pies. They're based on a recipe from her grandmother, who first taught her to bake. 
"Around the holidays, my grandmother would make three 9-inch pies—one for her, one for my uncle, and the third would be for the rest of the family," Hines recalled. "There would be at least 20 of us, so of course they went fast."

It was Hines' uncle who gave her the idea to make miniature versions of the lemon pies for the shop, and they've proven to be one of her most popular items.
"I seriously can't keep them in the shop, because they sell out fast," she told us. "I have people that get upset when I don't have them, so I do a special every Tuesday."
Staying in business for a decade hasn't been easy, but Hines says being adaptable has helped. "Through the years, I've revamped everything from my menu to my logo," she told us. "It's an ongoing process, and I just learn more as time passes."
In the next decade, she's hoping to grow her business. 
"I would like to open another place at some point. But I'll definitely keep my place in Bayview, because this is home."
Yvonne's Southern Sweets is open Monday-Friday from 12pm-5pm. For more information, visit her website.