It's been a rough year for the Castro's rainbow crosswalks. First, they were damaged during the filming of ABC miniseries When We Rise, and had to be replaced. Then, a little less than two weeks ago, a group of dirt bike riders damaged them again.
After the dirt bike damage, Andrea Aiello, the director of the Castro/Upper Market Community Benefit District (CBD), initially suggested letting the tire marks on the crosswalks wear off naturally. (Visitors can already see that they have begun to fade.)
But yesterday, she confirmed that the CBD will instead have the crosswalks power-washed in the coming weeks.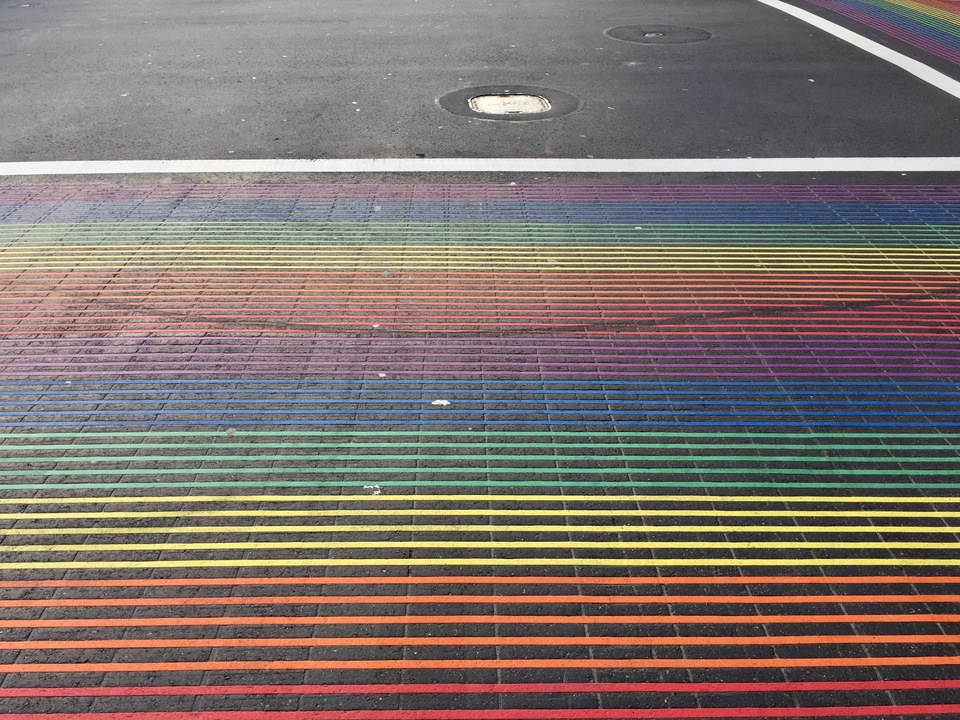 Aiello said she spoke with the crosswalk manufacturer, who suggested the same cleaning process that was initially used after the crosswalks were damaged by the filming of When We Rise. Though it was unsuccessful in removing the remnants of the black material installed by film crews, the CBD hopes it will be powerful enough to take out the tire marks. 

Asked about the difficulties of keeping the crosswalks clean, Aiello said that "the expectation that the crosswalks will be pristine is unrealistic."
"It is the street, and the CBD never imagined they would be kept looking like new," she said.
Nonetheless, the CBD has no intention of removing the crosswalks. "The crosswalks will not be taken out because they are not able to be kept pristine," she said. 
We also contacted SFPD to see if they had any new information on the dirt bikers who damaged the crosswalks. They said they had no new updates at this time.