Starting tomorrow, Fifty24SF Gallery will play host to the first solo show by local artist Jayde Fish. The show, titled 'IN DREAMS,' explores the subject matter of tarot cards through a series of intricate ink-on-paper drawings that lend the gallery space a magical atmosphere of symbols and metaphors.
Her work not only caught the eye of the folks at Upper Playground, but also that of Gucci's creative director Alessandro Michele—surprisingly, through hashtagging his name on her Instagram account. Several of her drawings were ultimately acquired by Gucci and are now featured in the label's 2017 Spring/Summer collection. 
Originally from Stockton, Fish came to San Francisco 12 years ago to attend the Academy of Art University, eventually earning a degree in graphic design. Since then, she's done illustrations for The Bold Italic, as well as many design firms around the city. She's also designed some of the "stickies" featured on Facebook, such as the "prickly pear cactus" and "first mate"—a little sailor.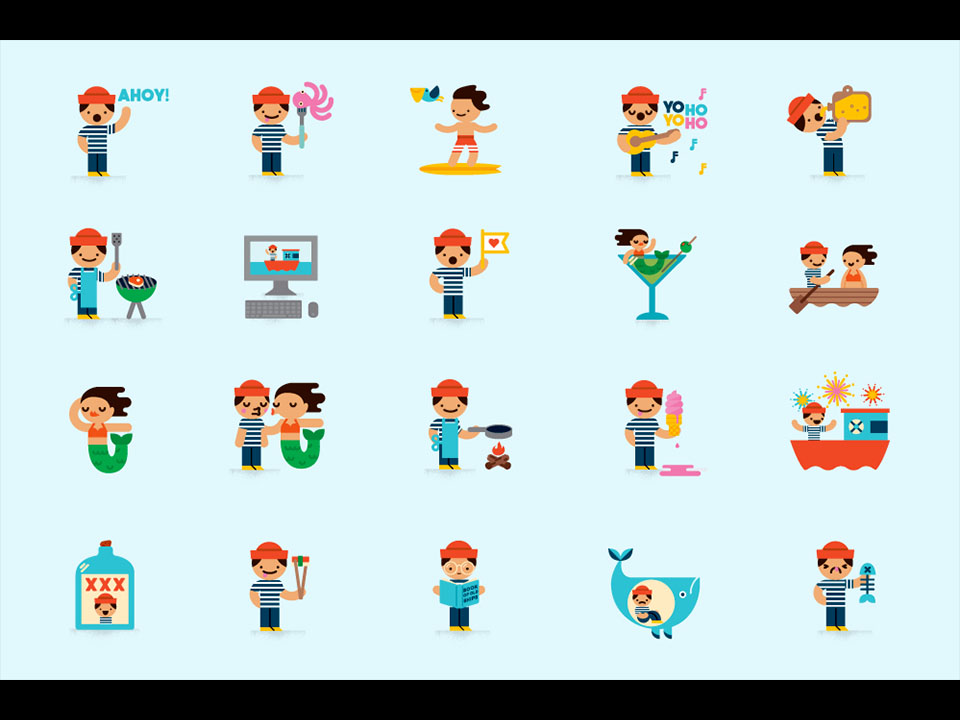 We caught up Fish (who's married to foundational Upper Playground and Superfishal artist Jeremy Fish) as she was putting the finishing touches on her exhibit, which opens tomorrow (December 9th), to discuss her background as an artist, her newest body of work, and the astonishing story of how she entered the high-fashion arena.
Tell us a little bit about your show, and how your work eventually got picked up by Gucci.
In the beginning of the year, I decided I was getting a little bit tired of doing a lot of tech-related jobs, because at that point I was doing a lot of icon and branding, apps and stickers, and I kind of just wanted to work more with my hands and get off of my computer. So I asked [Upper Playground] if I could do a show—it was kind of my New Year's resolution to have a solo show— and gave myself a year.
At the same time, Gucci had just put a new creative director in charge.  I think his first show was in 2015. I had become a big fan. I loved the clothes, they had this vintage feel to them that a lot of big designer brands don't really cater to. So, I became immediately obsessed with the design, but obviously couldn't afford all of it. So I figured, well maybe I could kind of get inspired by it and  just use it in my art and that's what I did. Sometimes I would incorporate textiles that they have—nothing is a direct replica of anything that they've done—but it's all just kind of bits and pieces calling out to the brand.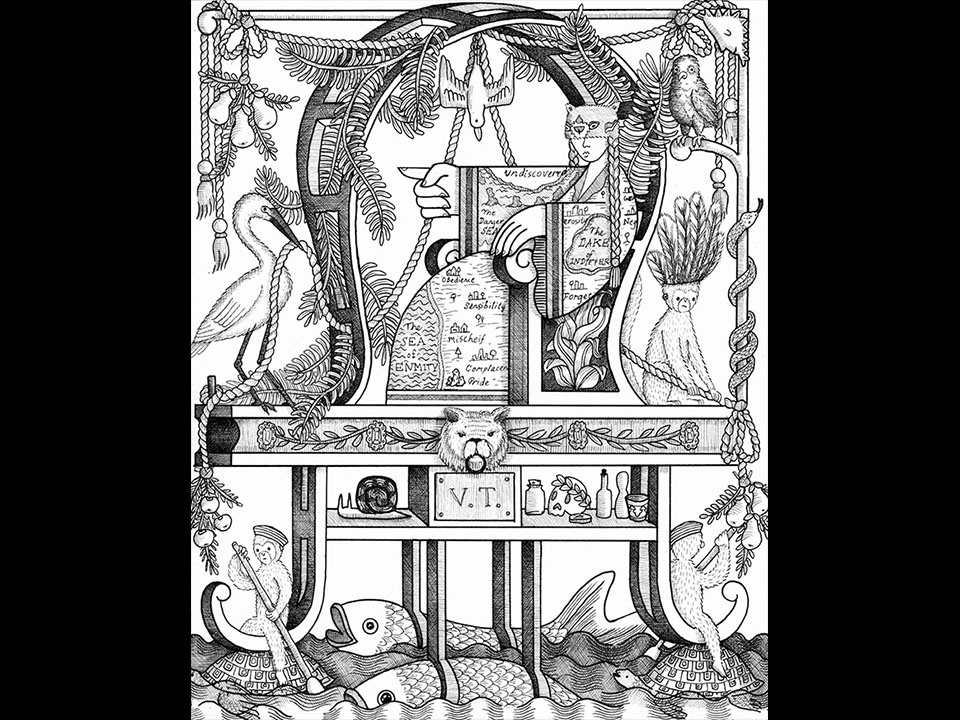 So I would hashtag the creative director, Allesandro Michele, on my posts, and at that point I'd done about 11 pieces for this show fitting this description. Apparently, either Allesandro himself or his team looks at these hashtags, and then all of a sudden I saw that he liked a bunch of my posts all at once.
About a month later, I got contacted by Gucci asking what my intention was for the pieces and if I'd be interested in letting them acquire them. I was like, 'Wow, absolutely. This is amazing.'
Flash forward to September, and it's about a week before the runway show and I get invited out and asked to host the Instagram Stories account on the day of the runway show for the 2017 spring/summer collection. I was in heaven.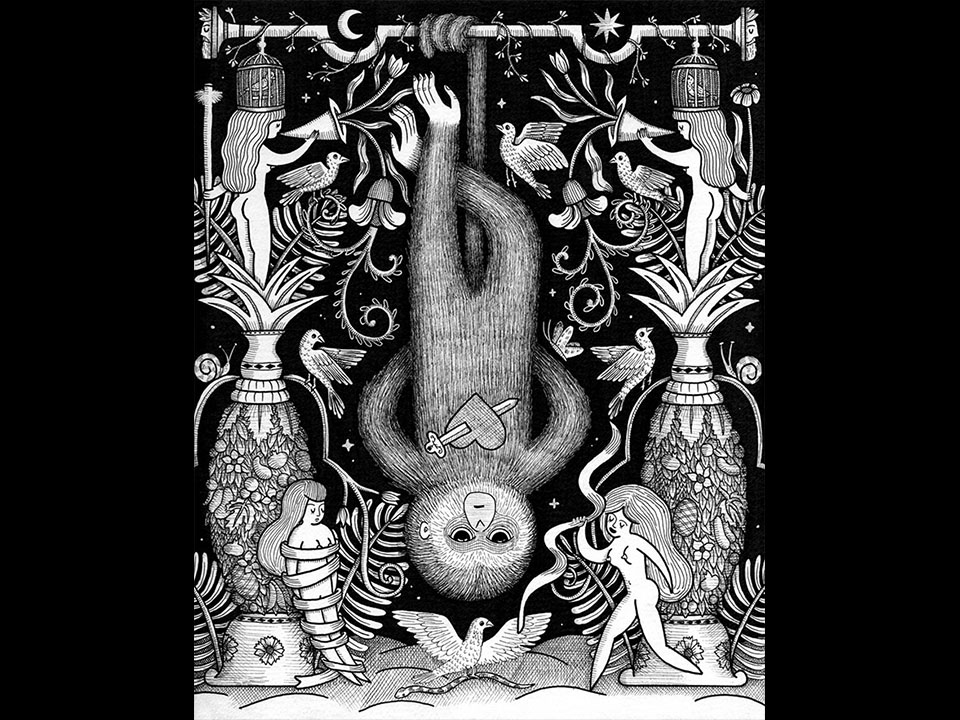 How many pieces in the new line featured your artwork?
I actually wasn't clear on that from the start. I wasn't sure what I'd see. There were two looks that had the artwork printed on fabric, and one was a head-to-toe look. It had a scarf and a silk blouse and a pleated skirt, all with illustrations of mine on them. Then the other was a Duchess Satin skirt. In other places there were embroideries and patches made. There was this really great cardigan with a big beaded green monkey on the back, and another jacket with two owls on the chest. Also a big gold sequin number that had some of my foxes kind of going across the shoulders, and then rabbits across the back.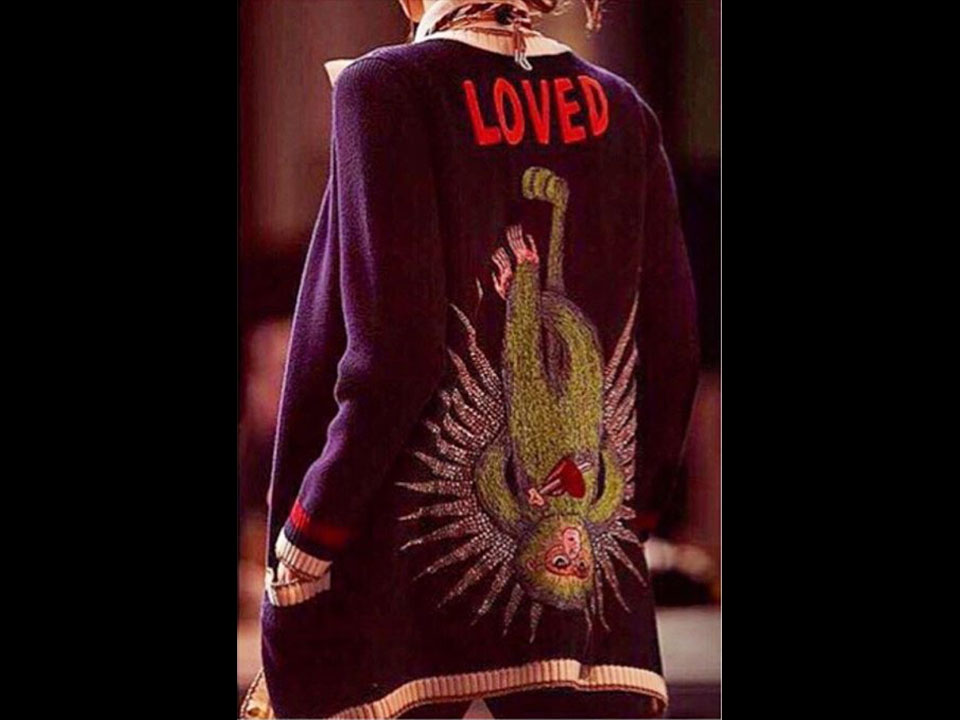 What was it like seeing your drawings in a Gucci fashion show?

There were a lot of happy tears [laughs]. Yeah, it was emotional. I felt sort of out of place at the same time, since I had just been dropped into this world where there's a big social aspect to it, a lot of people know each other, go every year, and they're kind of linked in the fashion industry—and I'm not. I'm not in the fashion industry, I've never been to a show before, I don't even live in New York, where a lot of the stuff in our country happens. I kind of felt like a fly on the wall a little bit, but it was awesome.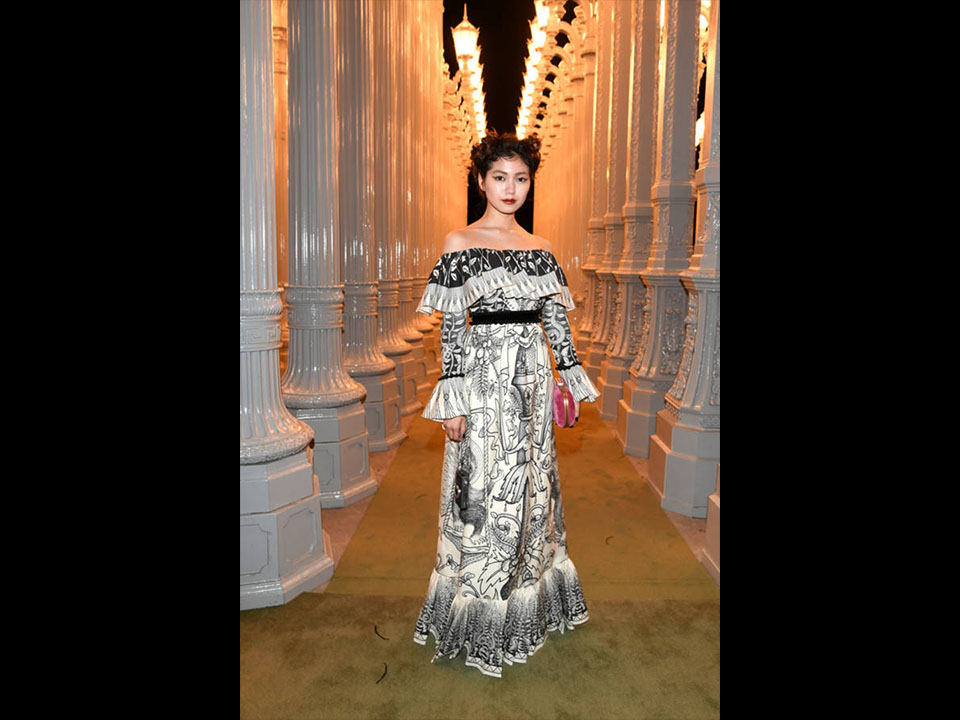 Let's get back to your show, IN DREAMS. Why did you choose tarot cards as your subject matter?
I wouldn't say that I take tarot cards, or fortune-telling or spiritual stuff like that completely literally, but I do think it's kind of a fun exploration. I've always enjoyed learning about other religions and other cultures, and witchcraft ... all that stuff to me is really interesting. With tarot, it's just kind of about discovery. There are all these metaphors in each card. Even if the card is given to you facing a different way, it means something. To me, that's cool. So as I was researching them more, I kind of wanted to know what each of them represented and that was a way for me to learn about them at the same time, but also a way for me to put my own spin on them.
A lot of them are personal. So, if the card represents strength, I would think about my own life and what that means to me. For that one, I'd incorporate my cat, because she's kind of my little lion. Also, if you see a monkey, that's inspired by my cat. She's kind of like my best friend [laughs].
But yeah, all of them are kind of inspired directly by things in my own experiences and my own life.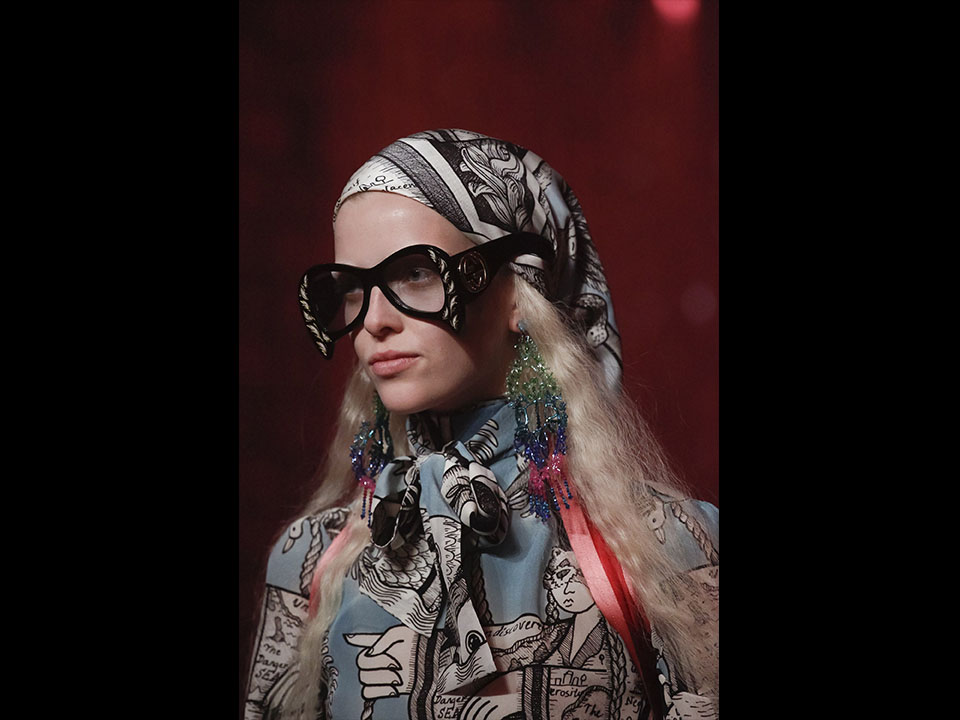 Now that the dust has settled after the Gucci experience, how does it feel to display your work back home in SF?
It feels really good to have the show here, number one because Upper Playground and Fifty24SF has such a cool history. I've also actually been a part of the clothing line for a few years. But it's this place that has this legend behind it. So first of all, I feel honored to even be having a solo show here, and then I also like that I live in Little Italy—North Beach—and then had this experience in "Big" Italy ... I don't know, it's just like everything is culminating into this one thing. There are all of these coincidences and relationships that were in common, and now I can see it all together here and share it with my closest friends and family. 
IN DREAMS opens Friday, December 9th at 6pm at Fifty24SF (218 Fillmore St.). The artist will be in attendance, and refreshments will be provided by Naked Lunch.