Hotel Des Artes is about to get even artsier with the addition of Bar Fluxus, the brainchild of experienced restaurant/nightlife figures Michael "Spike" Krouse (Madrone Art Bar, Pop's), Ludo Racinet (previously owner of Tunnel Top) and Jean Michel Fabregon (Tunnel Top, Michel Bistro).
The spacious new bar on Bush at Grant has capacity for 176, and seeks to add some extra color to the downtown nightlife scene by featuring cocktails, music and live entertainment, which will range from poetry readings to performance art.
The bar's name references the experimental group of interdisciplinary artists from the 60s and 70s known as Fluxus, which included the likes of Yoko Ono and seminal video artist Nam June Paik.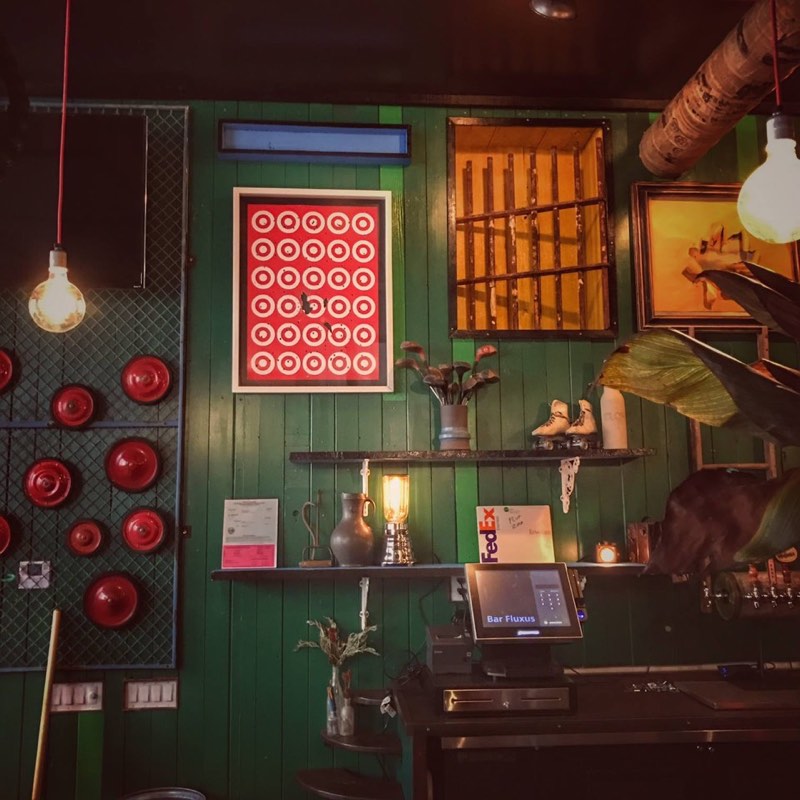 "Great bars and great art accentuate creativity, conversation and connection. That's the goal," Krouse told Hoodline via email.
"People tend to remember the quality times and moments they have in bars shared with good friends and new friends," he added. "What we loved about the FLUXUS movement and why we chose that name was because they refused to take themselves too seriously, they were playful, and they were funny. We intend to hold true to those tenets and have some fun doing it."
The decor appears as eclectic as it is surprising, presenting multiple areas for seating, dancing or just being hip, man. The space was designed in collaboration with Viracocha's Jonathan Siegel. Features include countless musically-minded installations throughout the space and a baby grand piano on the stage.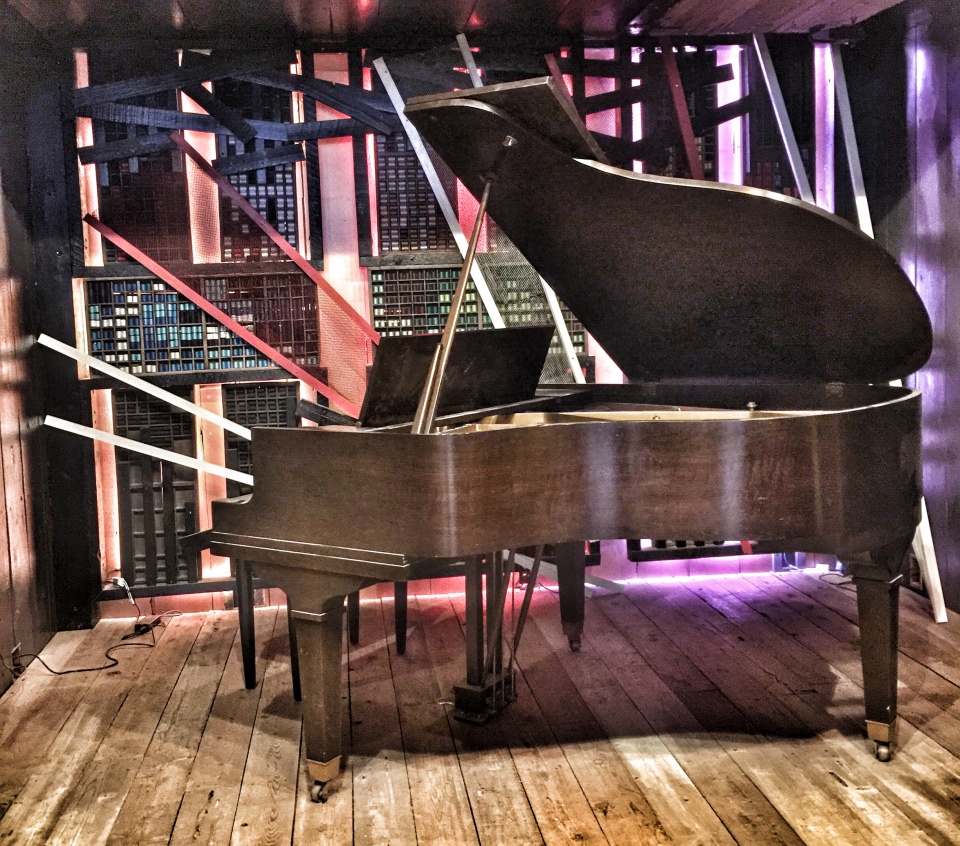 The cocktail program is headed up by Matt Grippo (Blackbird) and Shirley Brooks (Madrone), and the wine list will be brought to you by Ella Johnson.
Although there is no specific theme behind their cocktail offerings, Krouse said the goal is to present patrons with drinks that generally deviate from the standards one might find at a cocktail bar.
"We're  calling it 'Total Art Cocktails' and some are even interactive as they ask people to converse with the person next to them, giving them a question to ask their neighbor, which relates back to the connectivity that we are striving for," said Krouse. "We will also have some low ABV and No ABV cocktails and a better wine list than you would normally see in a straight 'bar, no food' environment."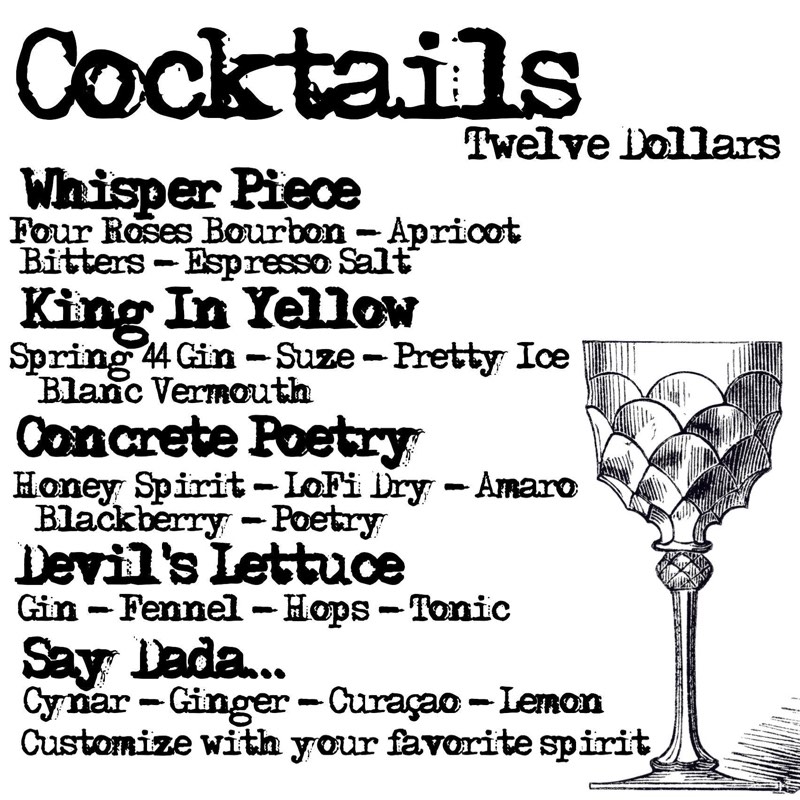 The soft opening festivities get going at 7pm this Saturday, December 10th, with live music from Jenny Kerr Band, "Misisipi" Mike Wolf, and the Keller Sisters.  At 11pm, Madrone's and Pop's hometown hero DJ Sonny Phono will hit the stage and get the dance floor jumpin' 'til closing. 
"We feel that places like this are essential to the fabric of the city. It's not simply about having cocktails, or beer or wine," Krouse said. "It's about feeding the creative soul of the city, and we are stoked about the musicians that will grace the stage and all the new experiences that people will have because of this place."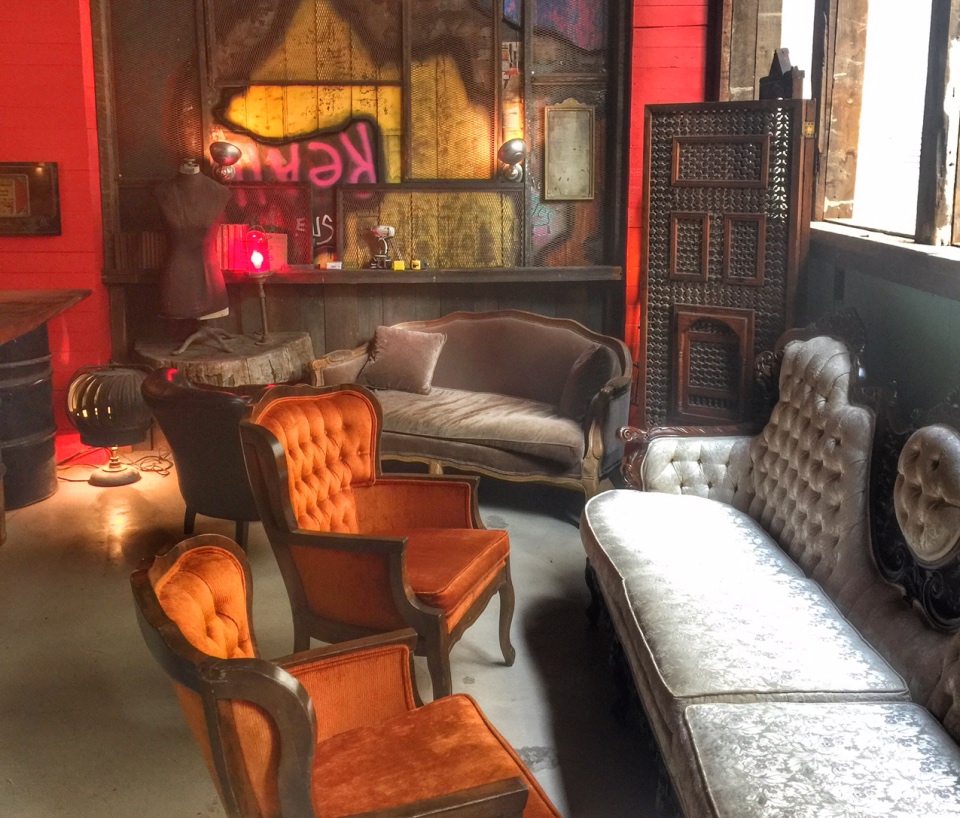 Despite being located within a hotel, Krouse says Bar Fluxus was not created to be a tourist destination.
"We did not create a hotel bar; we created a bar for the people of San Francisco, and in doing so we have created a place for local musicians to have more opportunities to make a living in our city," he said.

If you can't make Saturday's opening party, regular hours will be 3pm to 2am daily—starting Monday, December 12th.