Over the weekend, tipster Chris M. let us know that burger joint Slider's Diner (449 Castro St.) is closing next week. "The landlord wanted to combine the spaces from [Slider's] and the former Eureka! Cafe for a bigger restaurant, but the business owner did not want to take both spaces," he wrote.
Slider's owner Mike Duong confirmed that the building's landlord has expressed interest in combining the Slider's and Eureka! spaces into a single restaurant. (As you recall, Eureka! called it quits this past August, after three years in business next door to the hamburger joint. )
Duong said he doesn't have the money or the line of credit to finance the expansion himself, so he's passing on Slider's to a new owner.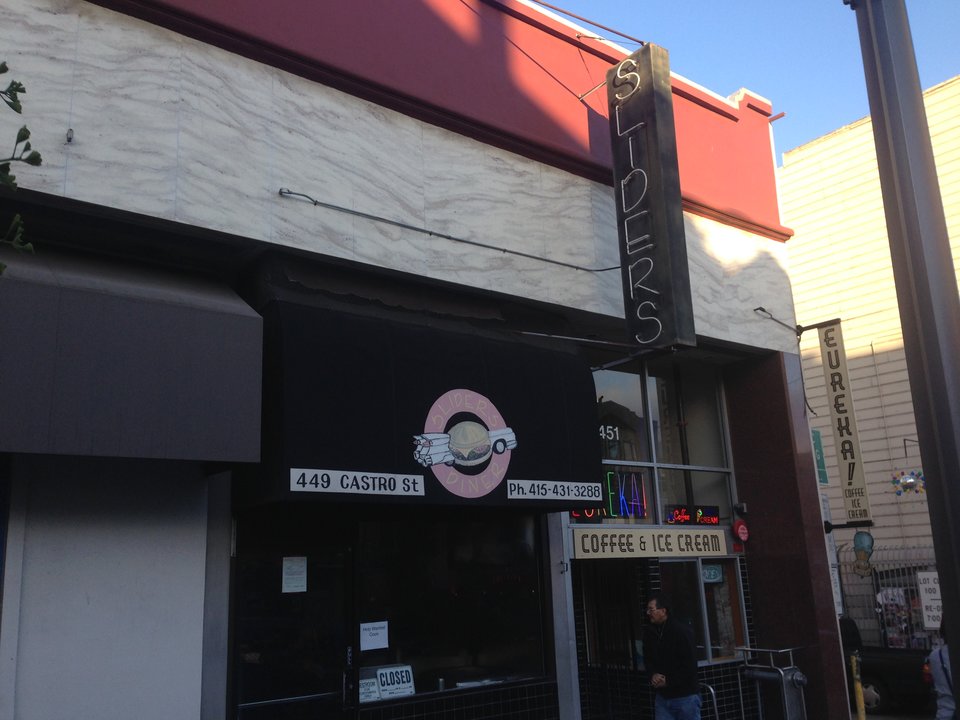 Duong said he's meeting with his landlord and the new owner on Wednesday to discuss the transition. He says he's confident that the burger concept will continue, and that an extended closure of the current Slider's is unlikely under the new management.
Although he can't say how long it will take for the larger combined restaurant to open, Duong said that he expects Slider's to remain open for the time being.
"Things will stay as they are for the foreseeable future, but eventually, the name might change," he said. (There's another restaurant named Slider's on Sutter Street, which isn't affiliated with the Castro location.)
Duong told us that after 20 years running Slider's as a family business, he's ready to move on from burgers.
"I'm looking forward to stepping away," Duong said.
Thanks to tipster Chris M. Have a tip for Hoodline, or a question you want answered? Text us at (415) 200-3233.