By
Fiona Lee
- Published on December 20, 2016.
Back in 2007, Frances England was an Outer Sunset mom studying for her master's in library science when she decided to make an album to help raise money for her son Liam's school, the Sunset Co-op.
Now, a decade later, the singer-songwriter has been nominated for her first Grammy. Her album Explorer of the World is up for Best Children's Music Album.
When England first started out, becoming a professional musician was the last thing on her mind, she said.
"I was studying to be a children's librarian, and I had written all of these songs for Liam. We had a routine every evening where he would take a bath, and I would sit on the edge of the tub and write songs about what had happened to him during the day. I had a lot of songs for him, and I just decided to record them." 
The resulting lo-fi album, Fascinating Creatures, was intended to raise a little extra money for Sunset Co-op, but "it just started to take off. People would buy more, then they'd buy 10. I had burned a thousand CDs on my computer, and I thought, I should look into getting these manufactured."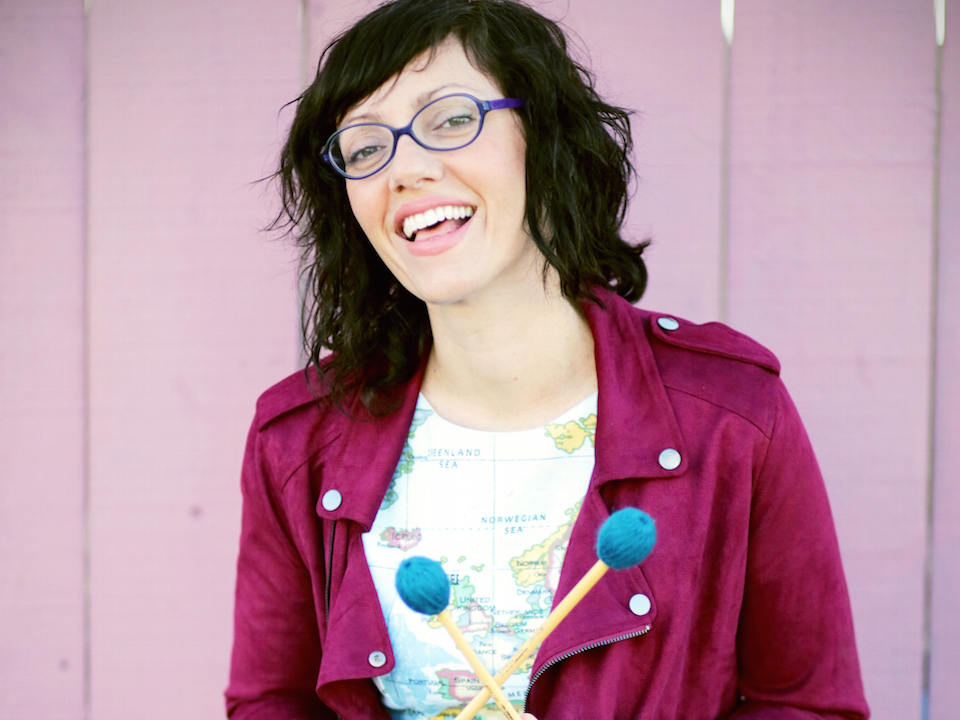 While England never did complete her master's degree, her music career has taken off. Fascinating Creatures won the 2007 Oppenheim Platinum Award for Music, and her second album, 2008's Family Tree, earned her invitations to play at the likes of Austin City Limits and Lollapalooza.  
For Explorer of the World, her fifth album, England drew upon her love of the Sunset and San Francisco, references to which are woven through her infectious, folk-inflected music.
The lyrics for "City of Hills," which she calls "a love letter to San Francisco," describe a whirlwind of city sights, including "where the ocean meets the Avenues." The fog and Ocean Beach make prominent appearances, ending with a celebratory "Outer Sunset, I'm coming for you."
Explorer of the World, which features England's son Rowan on the cover (sporting a pair of binoculars), is about gentle adventures as seen through a child's eyes. She said the concept came from the daily walks that she takes with her dog. 
"That became the foundation for the album: paying attention to what's right in front of you."
This year's Grammy Award winners will be announced on February 12th. In the meantime, readers can listen to Explorer of the World via Soundcloud: