Leenie Rae Boutique and Art Gallery may be Cole Valley's newest business, but owner Arlene Cook has a deep connection to the neighborhood.
"I spent my 20s and 30s in Cole Valley and just have always loved the neighborhood," she told Hoodline. "It's very welcoming."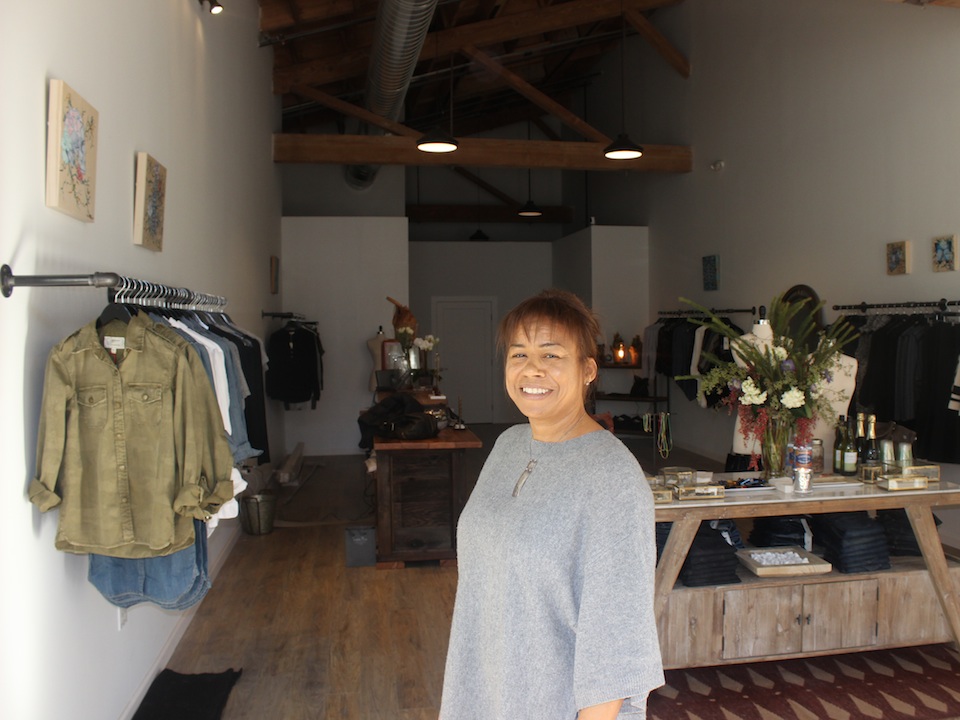 Leenie Rae is a combination of Cook's childhood nickname and "Rae," a name shared by her daughter and mother. Although the store is her first outing as an entrepreneur, "I was a good shopper," Cook said.
Until ulnar nerve damage prevented her from using a keyboard, Cook spent most of her career working in education. During a medical leave, she was bitten by the retail bug while working at Blanc Boutique in Presidio Heights.
"I thought that if I could do this for the rest of my life and pay my mortgage and my daughter's tuition, I'd be happy," said Cook.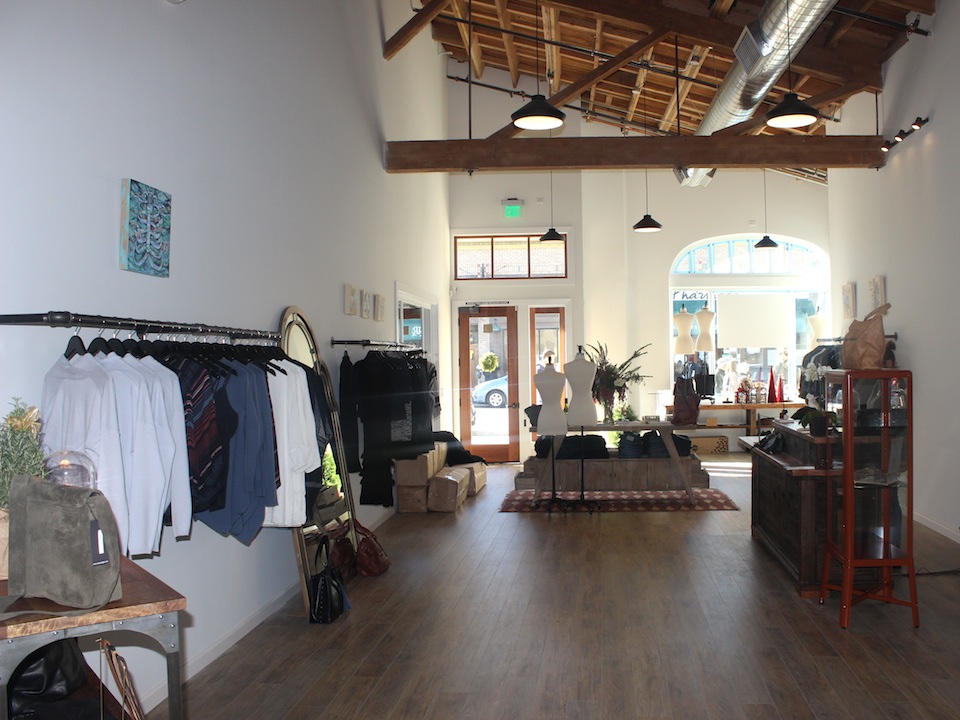 When her mother suggested that Cook go into business for herself, "my wheels started spinning," she said. "I'd just turned 50, and wanted to do something that I would enjoy the rest of my life," said Cook. "Now, I'm just ecstatically happy."
With clothing and accessories lining the walls, the airy space with exposed beams hardly resembles Cole Garage, which occupied the large building in the middle of this neighborhood's commercial strip for nearly a century. At 1,242 square feet, Leenie Rae has plenty of room for "casual wear that's nice and tailored," as well as "going-out" clothes, said Cook.
Premium denim by Current/Elliott, accessories by Derek Lam and knitwear by GBTSO are just a few of the brands currently represented, but Cook said her goal is to expand her inventory so that 20 percent of the designers are people of color and 20 percent have a "conscious giveback" program.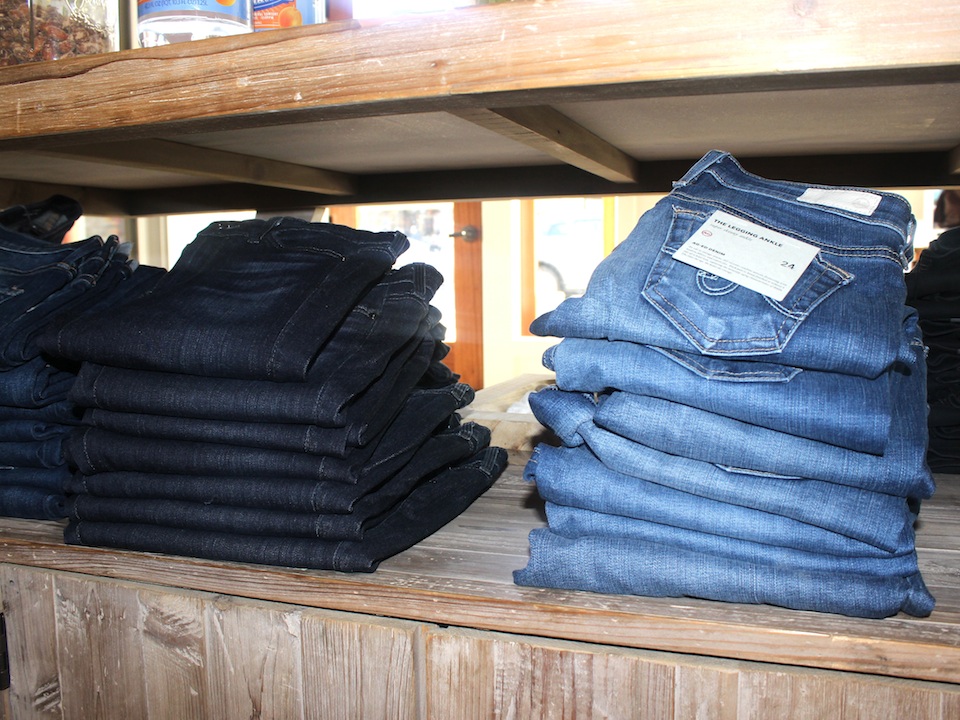 "I think that really folds in well with this community and what they're about," she said.
Because the fashion calendar is on the cusp between winter and spring collections, the fledgling boutique isn't fully stocked. Next month, Cook said she plans to add more formalwear and business attire. "We don't want to pull too much inventory in, since it's going to be on sale soon," she noted.
Leenie Rae is also a gallery space overseen by artist-in-residence Jane Henry, who'll manage exhibitions that rotate monthly, said Cook. Currently, Henry's paintings are on display alongside works by Janet Roberts, who Cook described as an "emotional abstract" painter who uses "colors, shapes and words."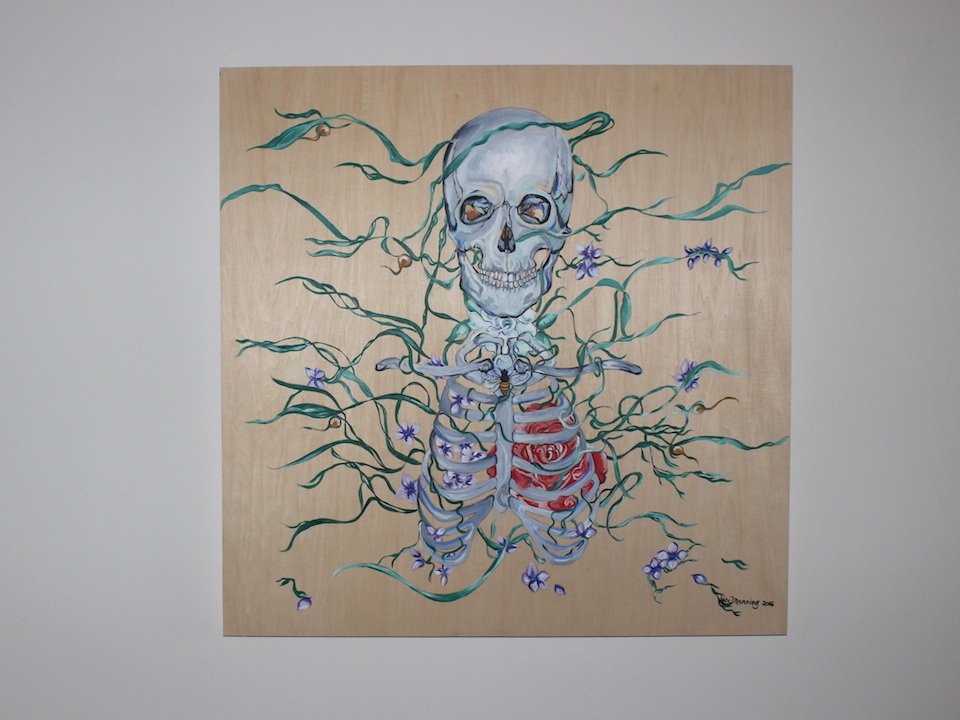 Cook said a lack of retail in Cole Valley, a high concentration of restaurants and strong foot traffic encouraged her to select the space. Although she was inspired by her experience working at Blanc, Leenie Rae is also modeled after Behind The Post Office, a now-defunct shop in Upper Haight. 
Although the store had its soft opening over the weekend, Cook said the response has been strong. "We even had some men ask if we were going to be carrying men's clothing as well because they really are wanting a place to shop," she noted.
"I don't want there to be any animosity towards women because they now have a place to shop within walking distance from their home," she added, laughing.
Leenie Rae Boutique and Art Gallery (415-664-1635) is located at 930 Cole St.