With five recent Mission eatery closures in the books, a good antidote is the excitement of a new crop of freshly opened and soon-to-open restaurants and bars in the neighborhood. Here's our latest roundup of what's new and what's coming soon for the Mission dining and drinking scene. 
Recently Opened
2400 Harrison St.
The Mission's newest Japanese eatery, Sasaki is a self-described "highbrow bistro for fixed-price sushi." Its chef-owner, Masaki Sasaki, has 30+ years of experience as a sushi chef; he earned a Michelin star at fellow Mission sushi spot Maruya, and has consulted at SoMa's Omakase and Oakland's Delage. 
Located in the former American Grilled Cheese Kitchen space, the restaurant has only 12 seats. According to Eater SF, Sasaki and chef-partner Takanori Wada are aiming for simplicity with their menu, which offers only fish and vegetables as ingredients, and focuses exclusively on edomae sushi.
The prix-fixe sushi menu, which starts at $180, includes four to five appetizers, approximately 14 pieces of nigiri, dessert and tea. The restaurant has one seating (7pm) Tuesdays through Thursdays, and two (5:30 and 8:30 pm) on Friday and Saturday. Reservations must be made in advance.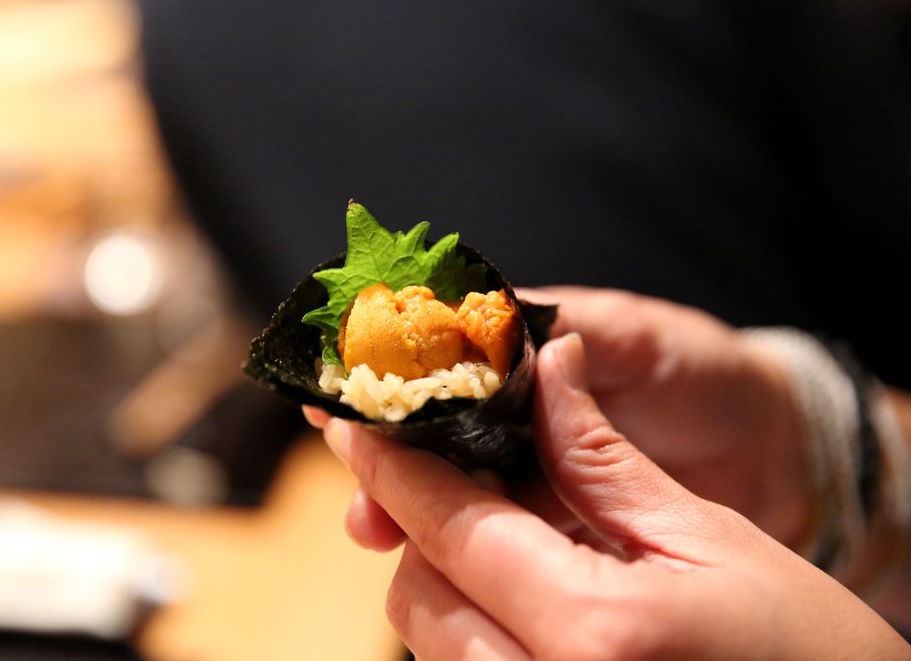 2817 24th St.
After coming close to selling the 94-year-old Roosevelt Tamale Parlor late last year, owners Aaron Presbrey and Barry Moore decided to hold onto it after the deal fell through. According to Tablehopper, they've reincarnated the space as the Roosevelt Sip N Eat, a cozy American restaurant with a fuss-free seasonal menu, where nothing is over $20. Dishes include a green root vegetable curry, pappardelle with beef short rib ragù, and roasted Duroc pork shoulder.
Horsies Saloon
3368 19th St.
Proving that you don't need a large venue to make a good first impression, the folks behind 19th Street's petite gourmet market, Royal Cuckoo Market, have opened a tiny bar, Horsies Saloon, within the store. The bar was the idea of owner Paul Miller, who also owns the Royal Cuckoo bar on Mission Street, and as the name suggests, it's horse-themed.
According to Capp Street Crap, Horsies offers beer and wine on tap, wine by the glass, mimosas, different vermouths and amaros, and prepared food. But you'll have to jockey for a seat: it only has room for eight drinkers. 
2240 Mission St. 
The trend of itsy-bitsy bars continues with The Den, the new 100-square-foot spinoff of burger and fried chicken joint WesBurger N' More. Located right next door, it's loaded with what Eater SF describes as "Western touches, jungle themes, and lots of plants." But it accommodates a mere 15 drinkers, and it's standing room only.
The Den specializes in a variety of punches, including the Ginger Spice (gentian amaro, pineapple, ginger beer, allspice) and the Bad Apple (dry vermouth, apple cider, sparkling water). You can also sip a bottle of Lone Star beer or a can of Funaguchi Kikusui Ichiban Shibori Yellow Can sake. For now, the tiny bar is open Thursday-Sunday, from 6pm-midnight.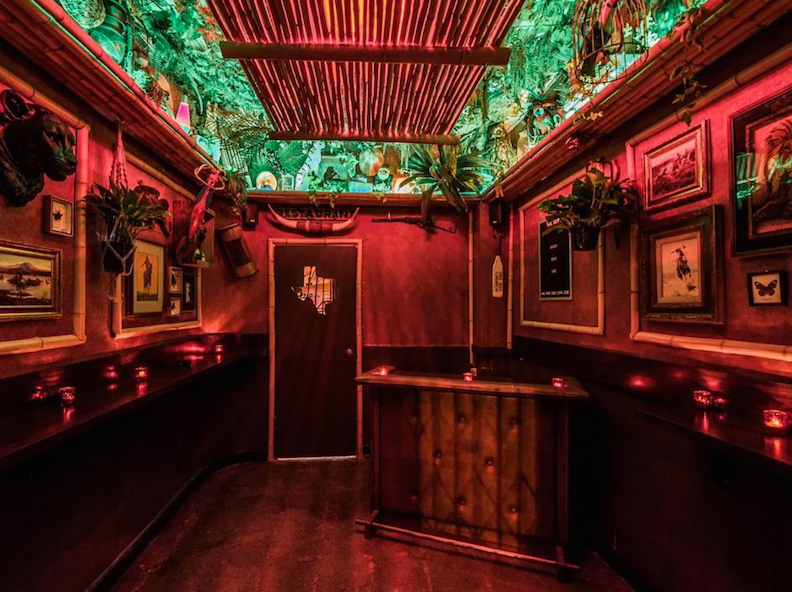 It may serve Indian food, but Babu Ji wants diners to know that it is "not your typical Indian joint." The New York-based eatery, owned by Jennifer and Jessi Singh, now has a San Francisco outpost in the former Nostra space at 14th and Valencia, according to Tablehopper. 
The menu features cocktails and small bites like "colonel Tso's cauliflower" and potato croquettes, along with larger plates like tandoori chicken, naan pizza, and prawn and coconut curry. If you can't choose from among the plates, there's also a chef's tasting menu for $62, with beer and wine pairings for an extra $24-34. Or you can raid the help-yourself beer fridge, stocked with over 40 varieties of local beer. 
Coming Soon
Obispo
3270 24th St.
A new rum bar is on its way to 24th Street: Obispo (Spanish for "bishop") is the latest endeavor for Bar Agricole and Trou Normand owner Thad Vogler. According to Inside Scoop, it's named for the street Vogler once lived on in Havana, and will offer simple food like grilled chicken, rice and beans, and macaroni salad. But the highlight will be a big selection of rum, along with rum cocktails. The staff will be Spanish-speaking, too. Expect Obispo to open in May.
3465 19th St. 
Another Cuban-inspired spot is also on its way to the former Radish space: Media Noche, which means "midnight" in Spanish (and is also the name of a Cuban sandwich). The fast-casual eatery, owned by Madelyn Markoe (Tres Tequila Lounge, Tacolicious, Boxing Room) and Jessie Barker (Mexican Kitchen, Tres Tequila Lounge, Nopa), will actually stay open until medianoche on Fridays and Saturdays, offering modern Cuban fare like ropa vieja bowls with rice, empanadas, and guava cheesecake popsicles. (For more, check out their story in Tablehopper.) There's no word yet on when they'll open. 
3150 18th St.
North Beach's Hole in the Wall Coffee, which we've profiled before, is now owned by Nick Floulis of Chubby Noodle and Pisto's, who'll be opening up a Mission location in a tiny spot on the ground floor of ActivSpace, the Mission's big collaborative space for artists, designers, and craftspeople. No word yet on when it will arrive.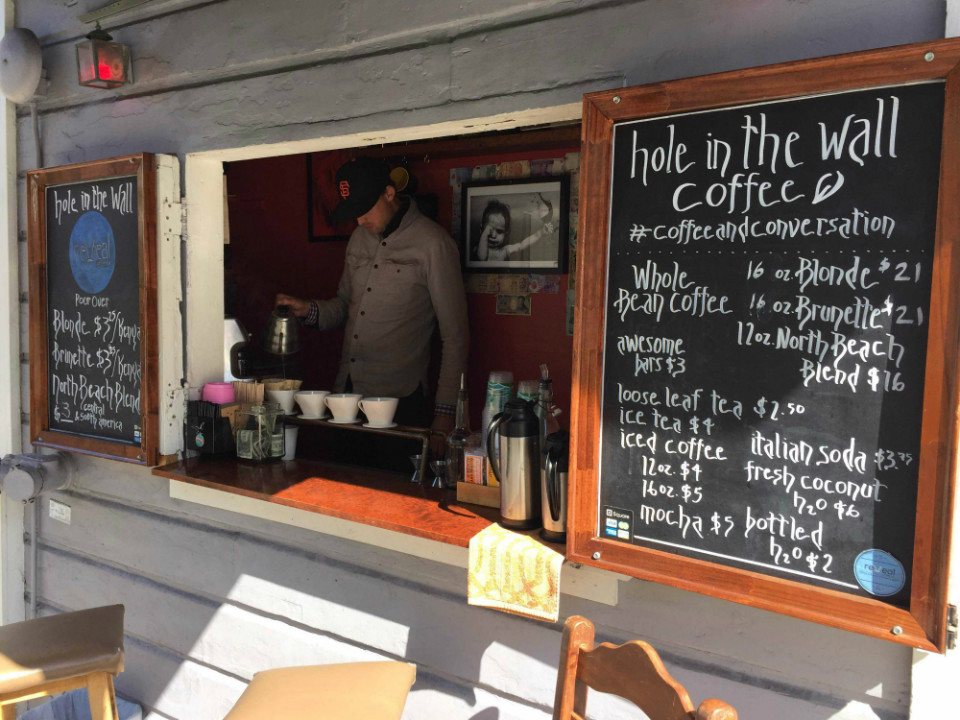 Alba Ray's
2293 Mission St.
The long-vacant former Hapa Ramen space is finally seeing new life with Cajun-style Alba Ray, from Alvin Garcia and Adam Rosenblum, the team behind Popson's and Causwell's. According to Eater SF, it will offer shrimp and grits, dirty rice, andouille sausage, and crawfish boils in the spring and summer. To drink, there will be Sazeracs and frozen cocktails. It should open in January.
Got a hot tip on an incoming (or departing) restaurant? Want to know what's opening up at that under-construction address? Text Hoodline at (415) 200-3233, and we'll find out.