After more than seven years on the corner of Market and Taylor, Show Dogs and its attached cafe, Machine Coffee, have closed for good.
A letter posted on the former business' doors thank the community for its support and suggests fans should "stay tuned" for more from the team.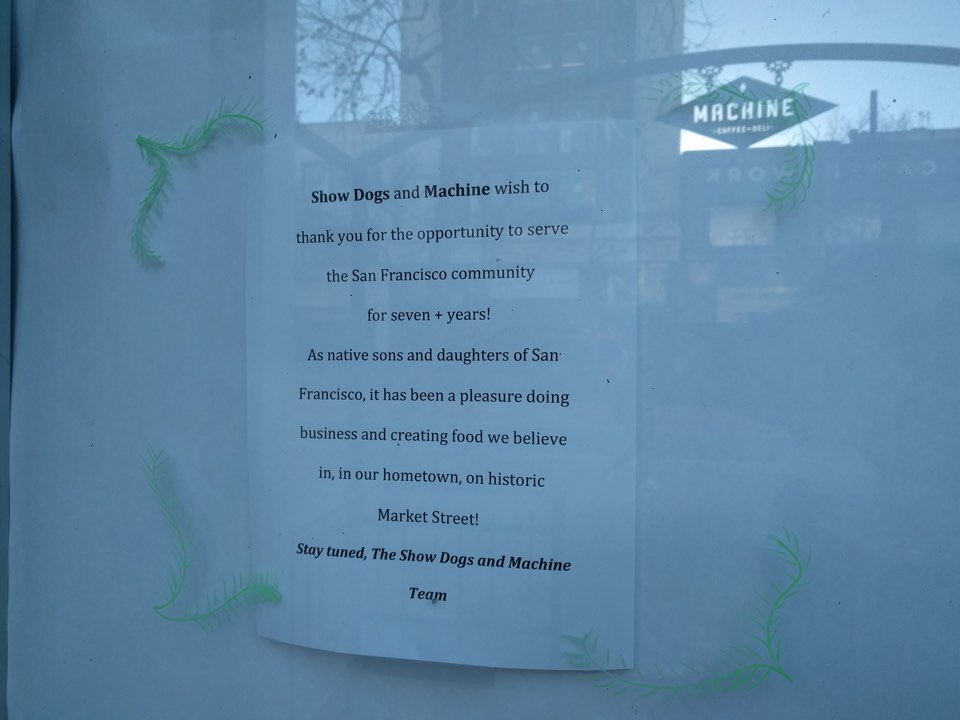 However, the restaurant space is for sale, announces a separate sign posted on the building by CGI Retail, so don't expect the Show Dogs/Machine Coffee team to return with a new concept for this exact location.
The closure comes as retail spaces on Market at Sixth/Taylor have filled up with newcomers—like the Chai Bar right across Market Street, and Popsons Burgers and Waystone wine bar on the opposite corner of Taylor and Market—and the new 6X6 shopping mall prepares to move in an array of high-end retail brands, restaurants and cocktail bars.