Demolition of the old Home building at 2100 Market St. has begun is soon to begin, making room for the construction of 60 residential apartments and two ground-level retail spaces.
Update, 3:10pm: Developer Brian Spiers confirms that demolition of the building has not started yet but is "tentatively scheduled" to begin in early February.
Neighbors surrounding the site, at the intersection of Market, Church and 14th streets, received notice over the weekend that workers will begin unloading construction equipment onto the job site from midnight to 6am Thursday, January 5th, and to expect "construction related noise."
"The activity on site now are just for a couple of test piles for foundation engineering purposes," Spiers explained. "This should only take a couple of days."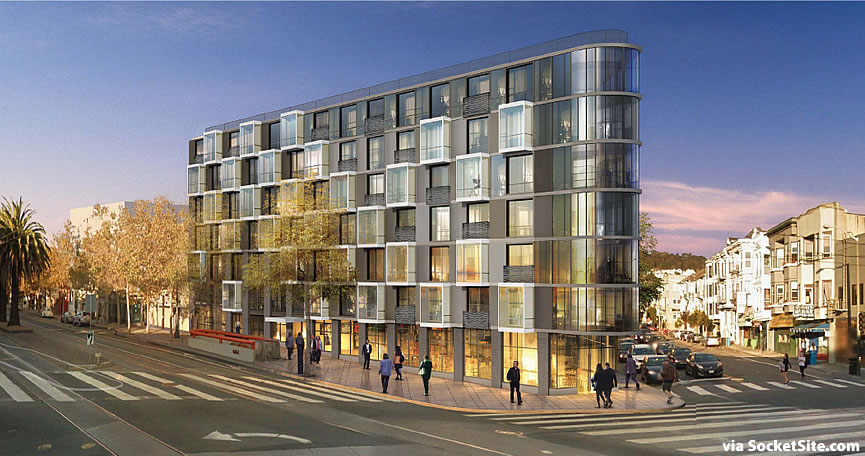 Early this morning, construction workers moved in a rig to install test piles for the foundation. Justin Steers, project manager of Substructure Support Inc.—which is responsible for this initial foundation work—said that their crew might be installing a couple of piles later this morning and at 7am tomorrow. During the week of January 16th, work at the site will involve a crane and some "loud thumps."
Steers added that they are trying to cause the least amount of noise and traffic interruption as possible during construction, which is why they are moving a lot of the equipment in over night. He doesn't expect this initial work on the site to cause any street closures or interruptions to bus lines during the month of January.
Since the restaurant shuttered in August of 2011, crime and vagrancy surrounding the vacant Market Street building has been a concern for neighbors. In November, a pedestrian was hit with a baseball bat and bitten by an attacker near the future construction site. The building itself has been defaced numerous times; a vandal recently broke a window that left shards of glass around its exterior for days.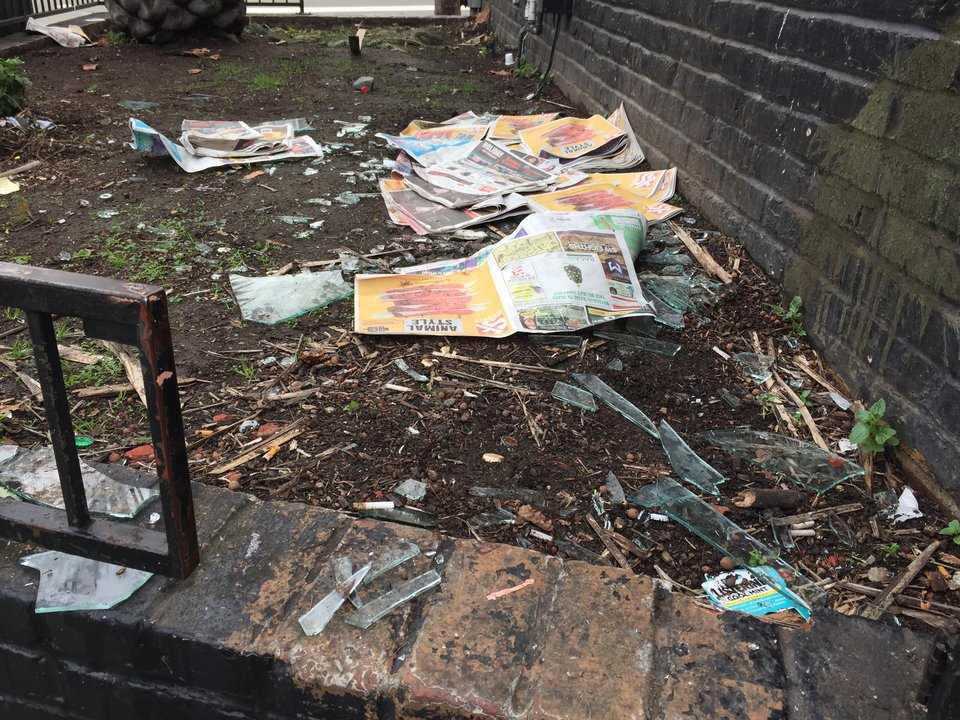 Carine, the block captain for the neighborhood watch on the 700 block of 14th Street, says she and several of her neighbors are looking forward to the building's demolition.
"The homeless issue and the waste left behind has been awful. The building is on a busy junction and is essentially the gateway to Duboce Triangle..." she said. "Home and businesses before it attracted people from all over to come to our neighborhood to eat and hangout. It was fun and vibrant. It has not had that same feel since it closed. We are looking forward to having that vibe back in Duboce [Triangle]."
Another neighbor, who asked to remain anonymous, shared mixed feelings about the new construction: "I hate these new apartments going up, but imagine if Chipotle had gotten in. That would've really ruined the neighborhood."
Construction of the new residential building is expected to last 20-24 months.