Published on January 10, 2017
Last winter, Rooky Ricardo's Records moved across the street from its original Haight Street location while the landlord completed a seismic retrofit on the retail space and the residential unit behind it. The move was supposed to be temporary, and Rooky Ricardo's owner Dick Vivian was confident the landlord would not raise the rent after the work was completed.
But it hasn't worked out that way.
Nearly a year after his move, Vivian says the landlord offered him a "significantly higher" rental price for the space, which he previously inhabited for 28 years.
"I was devastated, heartbroken. It was much more than I was able to pay," Vivian elaborated.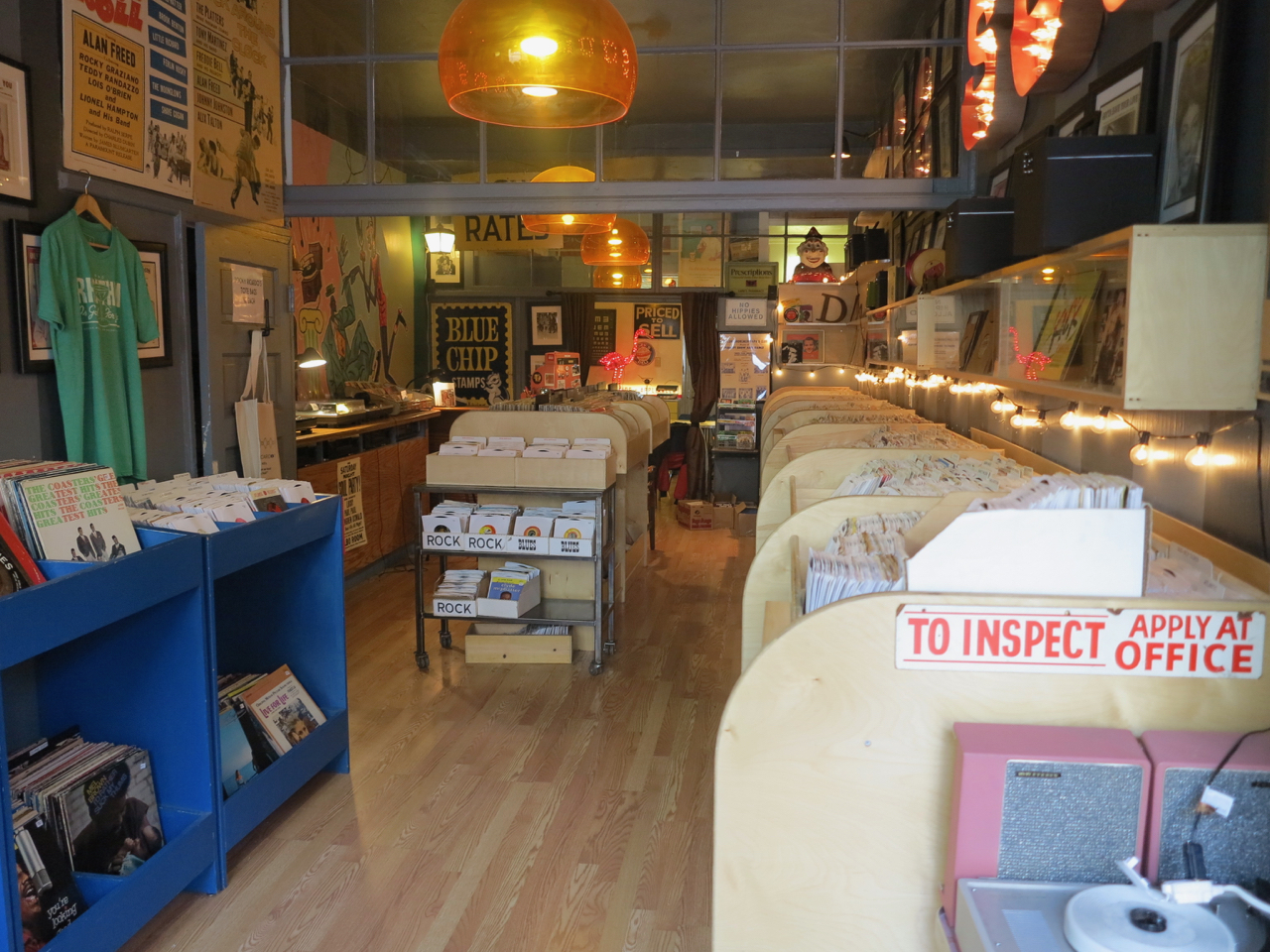 Well aware that the storefront was a steal and wouldn't last forever, Vivian says he made peace with the news and remains on good terms with the landlord. But, without a permanent home, things were looking grim for the future of his business.
Until he received a generous offer, that is.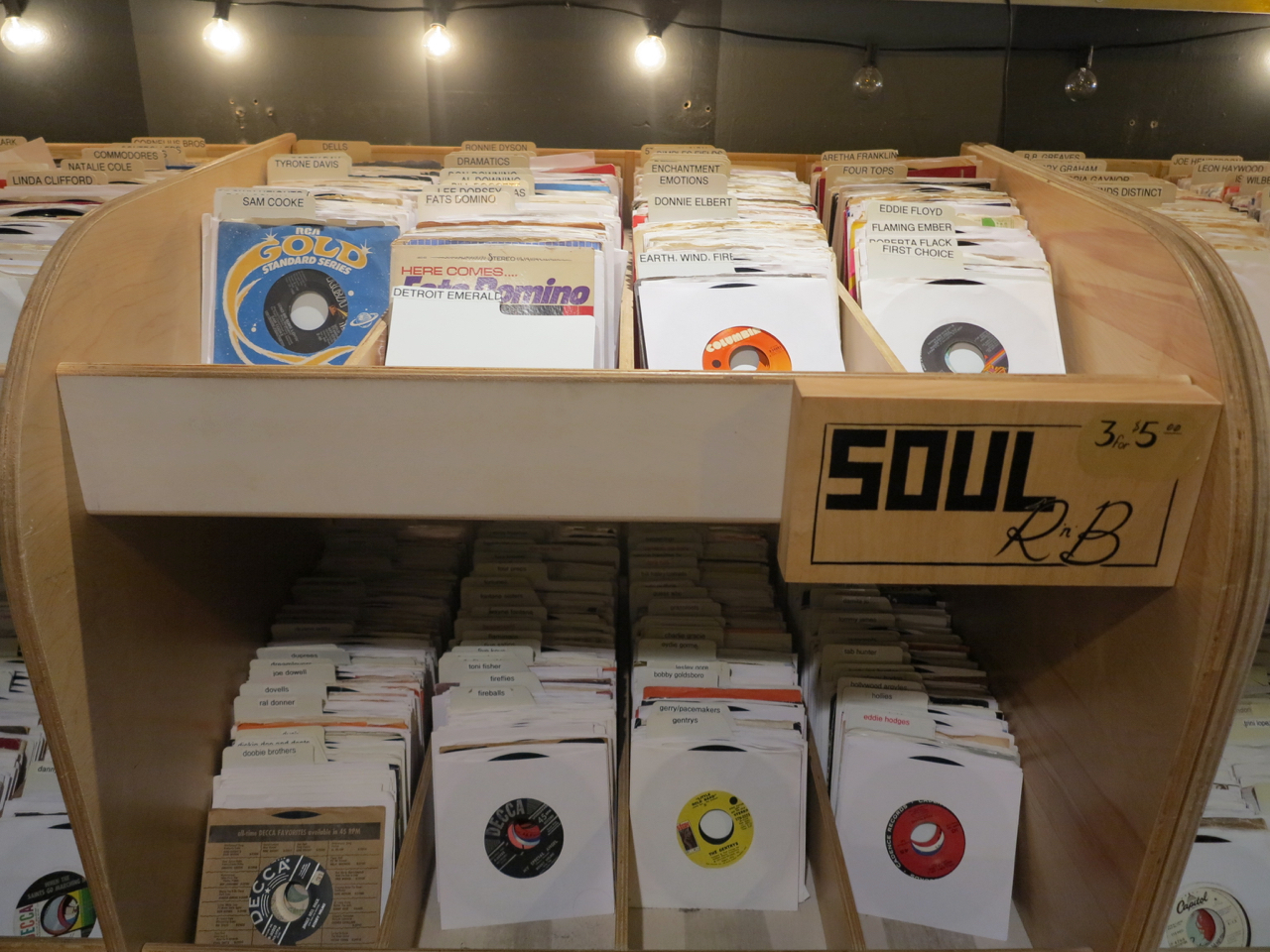 The folks behind his temporary respite, 419 Haight St., were sympathetic to the situation and struck up a deal, Vivian says, allowing him to remain in the space permanently at an affordable price.
While 419 Haight St. (formerly Zero Friends San Francisco) offers significantly less space, Vivian says his regulars actually prefer the cozier feel. Now with a permanent lease in hand, he plans do some remodeling to maximize the space it does offer.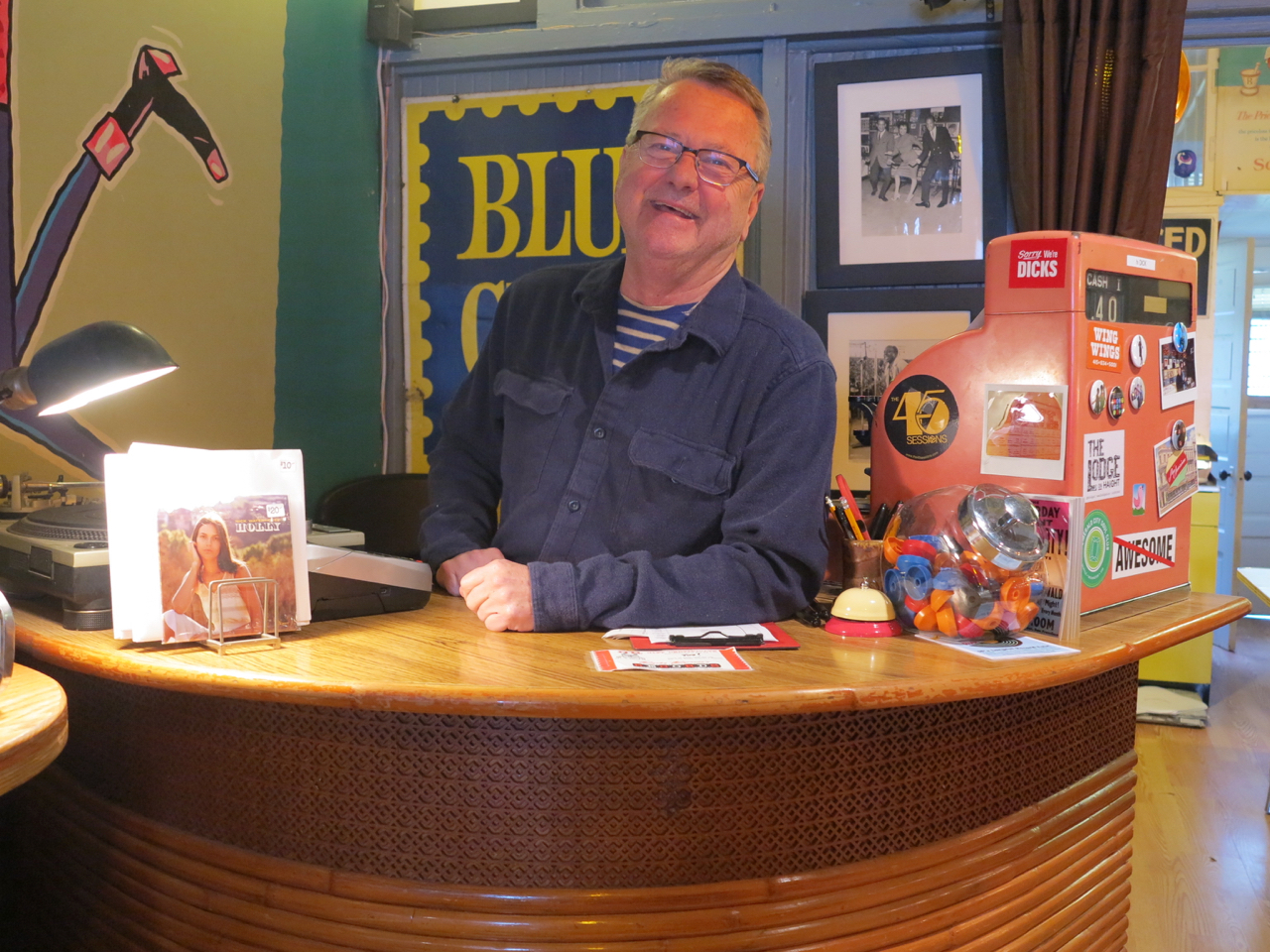 During his move, keeping the original Rooky Ricardo's feel was of paramount importance to Vivian—especially bringing along the listening station, the mural behind it and the bamboo bar (pictured above).
But he's also quite pleased with two new additions: a moving flamingo that lights up and a Liberace shower curtain for the restroom.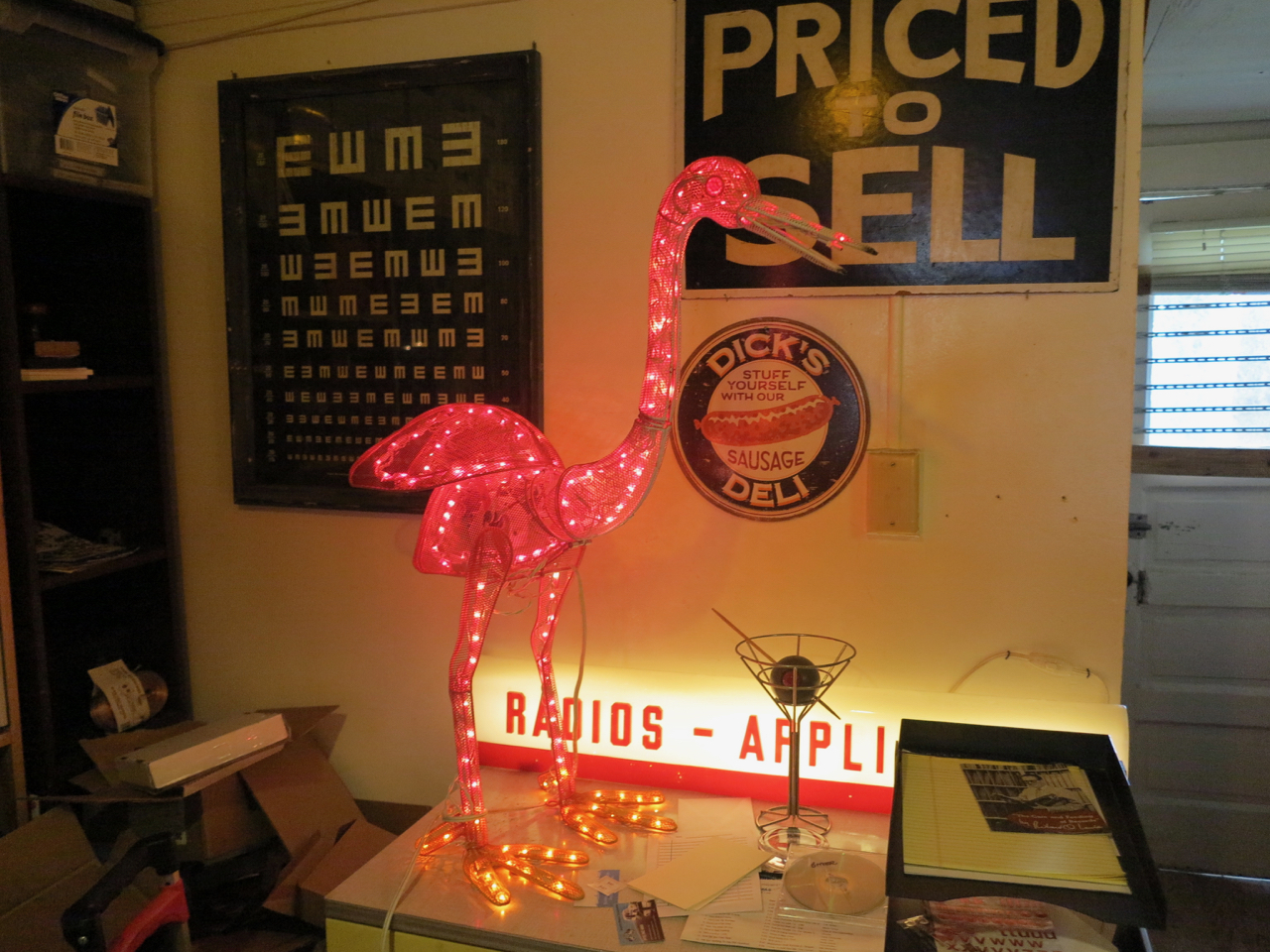 Despite the short distance between the old location and the new, and the fact that Rooky Ricardo's didn't shut down during the move, rebooting at 419 Haight St. did take some time. "It took months before people started coming in and business was back to normal," he says, noting that he gets significantly less foot traffic on the south side of the street.
Another unrelated obstacle he's experienced: the advent of a new batch of record collectors, which he refers to as "B-WICs", or "Beard With Internet Connection." Vivian typifies these patrons as people who "walk in with the idea that they already know everything." This has proved antithetical to his style of customer service, which hinges on his ability to help people discover new music right there in the store.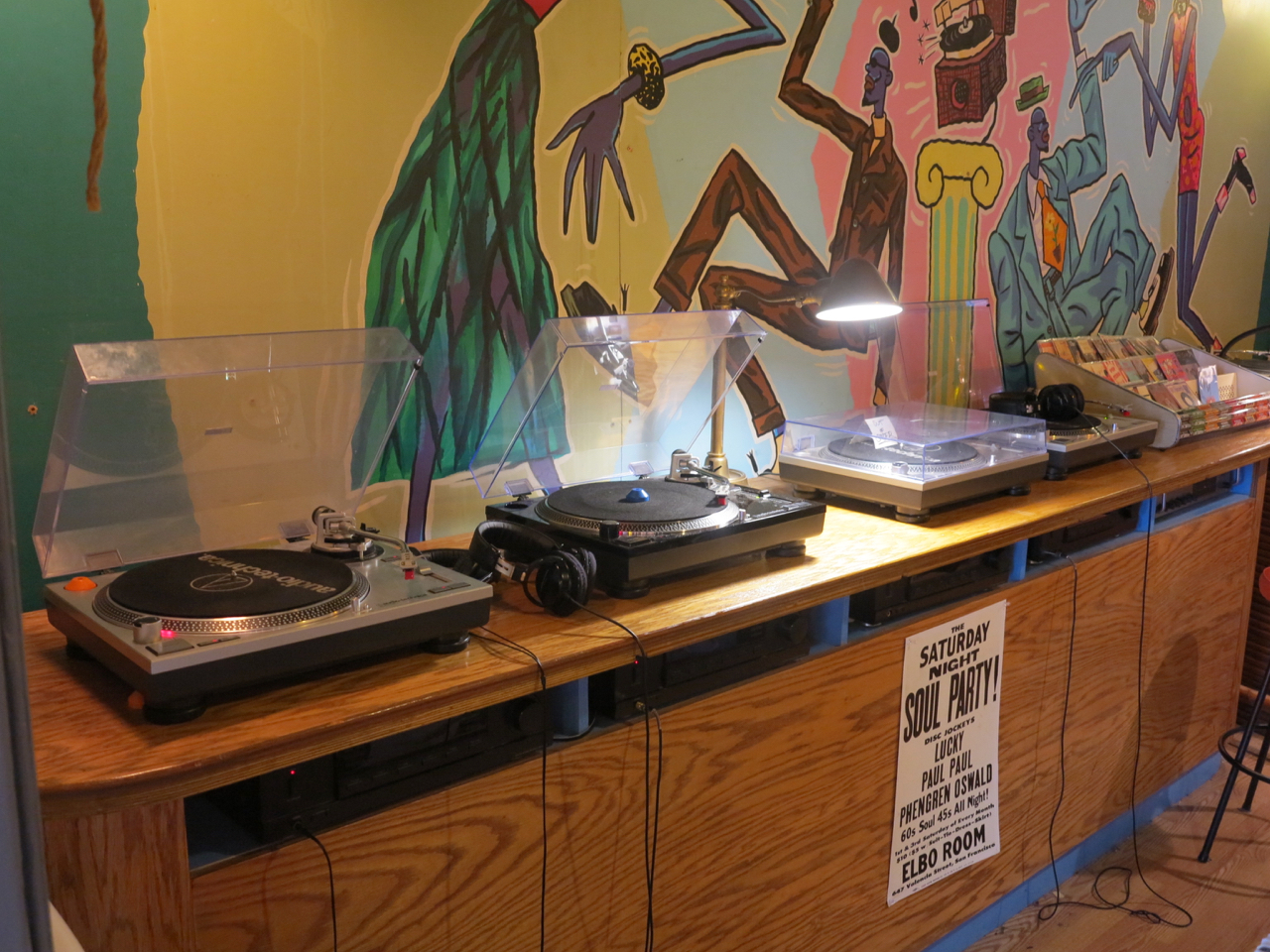 Relocation and clientele challenges notwithstanding, Vivian continues to love running his business in the neighborhood and is grateful for the opportunity to stay put.
"I love being down here in Lower Haight because it's this community of record stores, each with their own specialties, some of which overlap, but we all support each other and are friends," says Vivian. "You have Groove Merchant, Vinyl Dreams, Jack's Record Cellar and Originals Vinyl over on Fillmore. In fact, many of the stores down here have the same employees."
Although he doesn't know if Rooky's will be around forever, "The bamboo bar, the listening station, the Liberace curtain and the flamingo will be here as long as I am," Vivian assured.
Thanks to tipster Stevan D. for the tip.
See something interesting while you're out and about? Text Hoodline and we'll see what we can find: (415) 200-3233.