Downtown San Francisco keeps getting more and more Italian espresso. The latest: illy Caffè plans to open coffee shops at 220 Montgomery St. and 90 New Montgomery St. within the next 7-10 days.
A prepared release said the 220 Montgomery spot will serve as illy's flagship and largest to date in San Francisco. The cafe will offer communal seating for large groups as well as private spaces for "intimate conversation."
illy regulars will recognize the new flagship's red and white interior and chandelier made of "illy Art Collection" cups, which display the work of Jeff Koons, James Rosenquist and "other influential artists."
The location will also include a retail shop that will sell espresso and coffee machines, beans, stylized cups and a selection of products from illy's subsidiaries.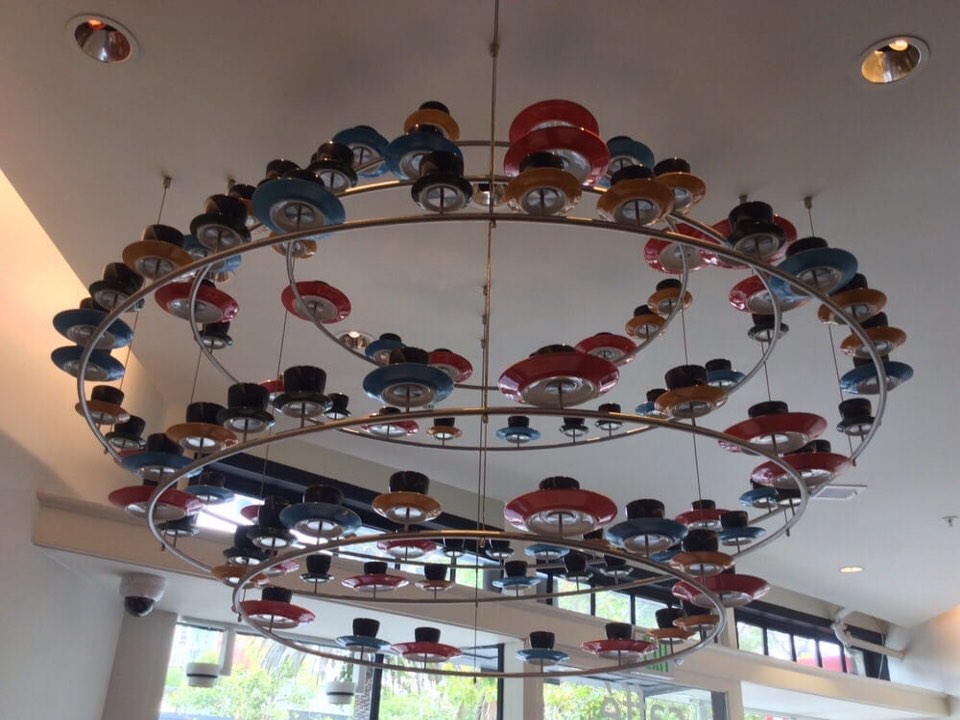 Company founder Francesco Illy launched his business in 1933 in Italy as a coffee producer. Since then, illy has grown to own a series of coffee shops and stores around the world and to offer its drinks in partnering businesses, which, in San Francisco include the Hilton, the SFMOMA, Neiman Marcus, La Folie and more.

The company has experienced both growth and contraction in San Francisco over the past several years. At the end of 2015, illy took over several locations managed by Prima Cosa Caffe. Prima Cosa, which had been serving illy coffee, closed up shop at 15 Sutter St. at the time.
More recently, a new illy opened at 505 Sansome St. in April 2016. Combined with the most recent two announced and existing locations in the Marina, Castro and Financial District, that makes a total of seven illy coffee shops in San Francisco.
Despite the growing number of illy locations around town, a company spokesperson suggested that illy isn't undergoing a concerted expansion effort in San Francisco. "The company will evaluate opportunities as they are presented, but it's not accurate to say [we are] 'adding a lot' more," said Adam Paige, public relations director for illy.