Published on January 04, 2017
With Alamo Square Park renovations nearing completion, a newer, snazzier, temporary viewing space has officially opened for the public to peruse.
Back in November, we reported that the installation of the new lawn at Alamo Square had been completed, save for the original viewing area along Steiner Street, which allowed visitors to continue capturing photos of the Painted Ladies without trespassing. Rec & Parks expected to open the new viewing space—along Hayes Street near the corner of Steiner—just after New Year's.
Right on schedule, crews began cordoning off the original viewing area for grass installation yesterday and opened a hearty lush green patch for civilians.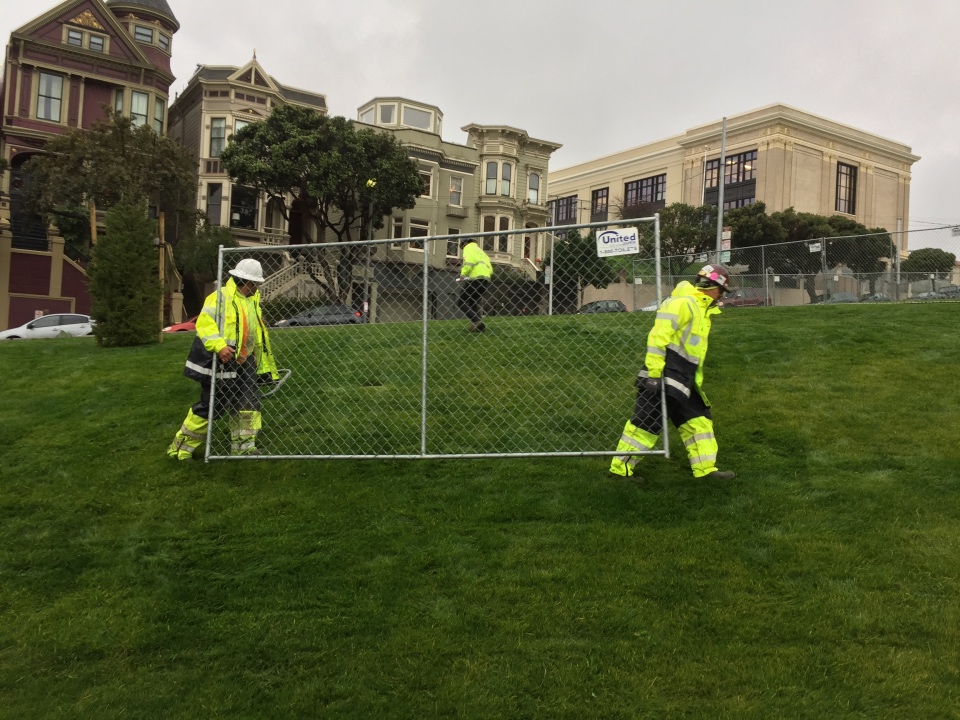 According to the latest blog post by project manager Brett Desmarais, the entire park is still on track to be completed in "late winter to early spring."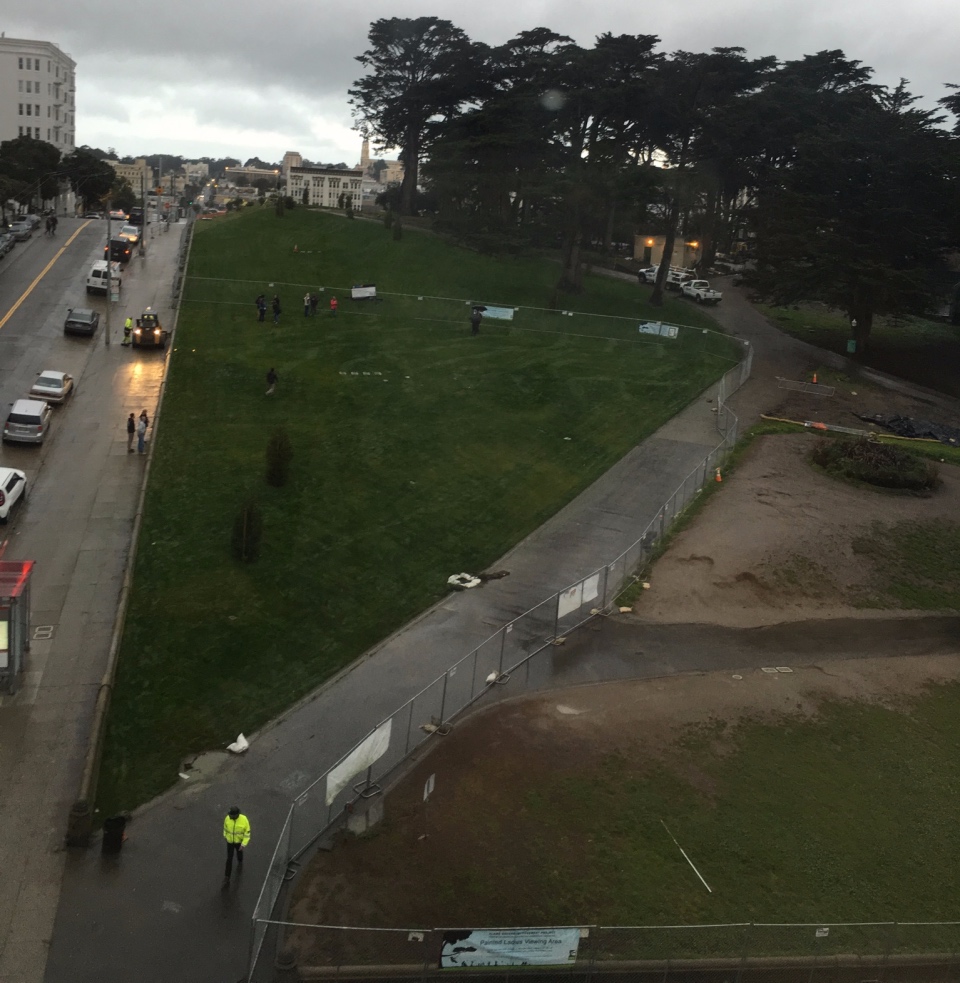 We'll keep you posted as more renovation updates emerge.
Special thanks to tipsters Jennifer O. and John D. See something interesting while you're out and about? Text Hoodline and we'll see what we can find: (415) 200-3233.