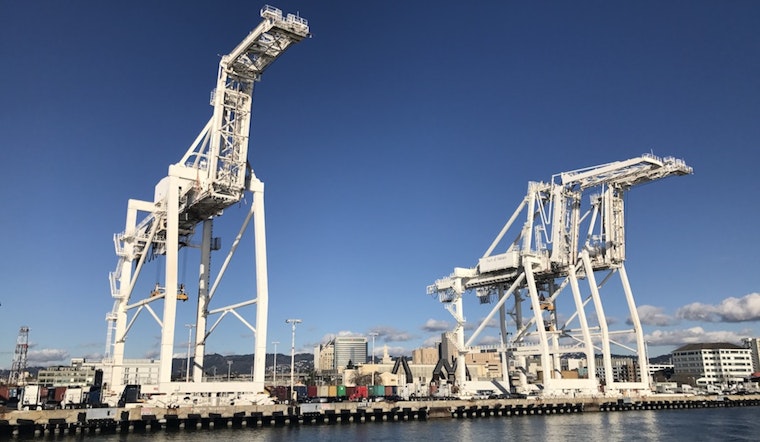 Published on January 16, 2017
The relationship between Oakland's port and the surrounding community came into sharp, largely positive focus at a luncheon that a pair of freight-sector organizations sponsored last Thursday at Scott's Seafood Grill & Bar in Jack London Square.
Port of Oakland Executive Director Chris Lytle said particulates from truck and ship diesel exhaust have plummeted, and he and Mayor Libby Schaaf lauded a pair of marine cargo terminal operators for contributions to a group working to improve academic and career opportunities for the city's grade-school students.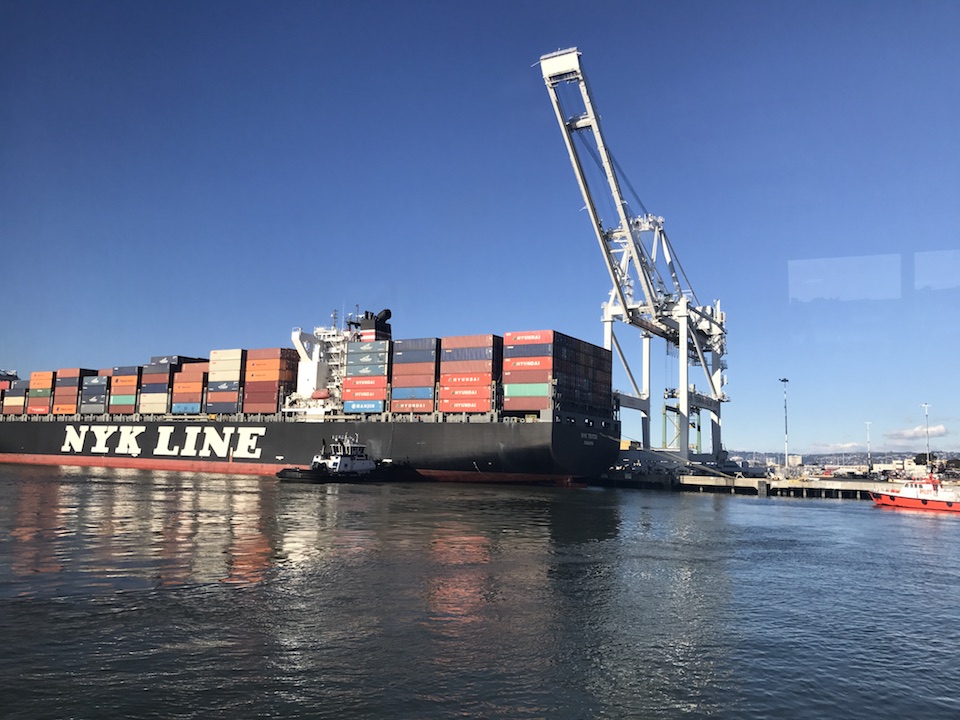 In his annual State of the Port address, Lytle gave a rosy outlook for the Port's maritime, airport and commercial activities. The port's container volume and operating revenue in 2016 reached records of 1.83 million 20-foot containersful and $338 million, respectively.
The Port of Oakland manages the city's seaport, airport and commercial real estate. Oakland ranks sixth among U.S. container ports, behind Los Angeles, Long Beach, New York/New Jersey, Seattle/Tacoma and Savannah.
Lytle said the Port Authority was taking a go-slow approach on mapping the future of the outer harbor property that became vacant last year after Ports America, Inc., which had operated the port's second-busiest cargo terminal, went bankrupt.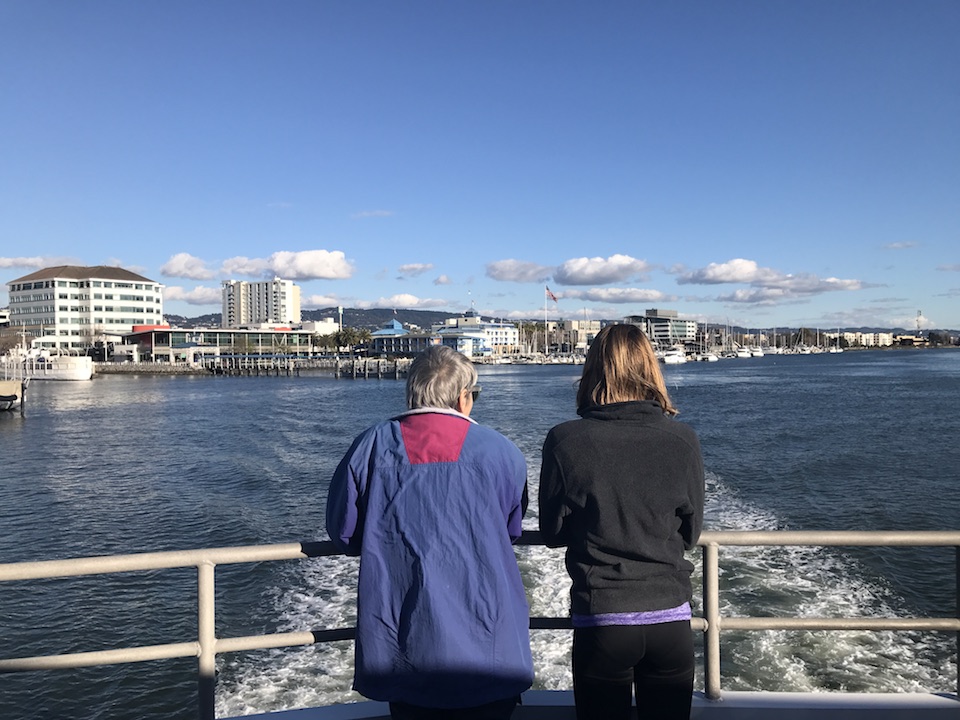 Diesel particulate volume at the port has dropped by 98 percent during the past decade, Lytle said. Cargo terminal reconfigurations, added truck gates and longer operating hours have pared truckers' queues and wait times, in turn reducing idling time and engine exhaust, he said. On-board technology providing real-time information at truck gates also helps truckers avoid long queues, he said.
Lytle said Oakland has the highest productivity rate of all U.S. West Coast ports, though he gave no statistics or details of productivity measurements. He said also he believes Oakland will top the 3 to 4 percent volume growth rate forecast of industry observers, thanks to rises in population and business activity in Nevada and to continued export traffic from the Central Valley.

Oakland International Airport is the state's third-largest gateway to Europe and is "financially very solid," with passenger traffic having climbed for 36 straight months and reaching 12 million in 2016, he said.

Commercial real estate on port property has a vacancy rate of under 2 percent and the Jack London Square commercial district had 3 million visitors last year, he said.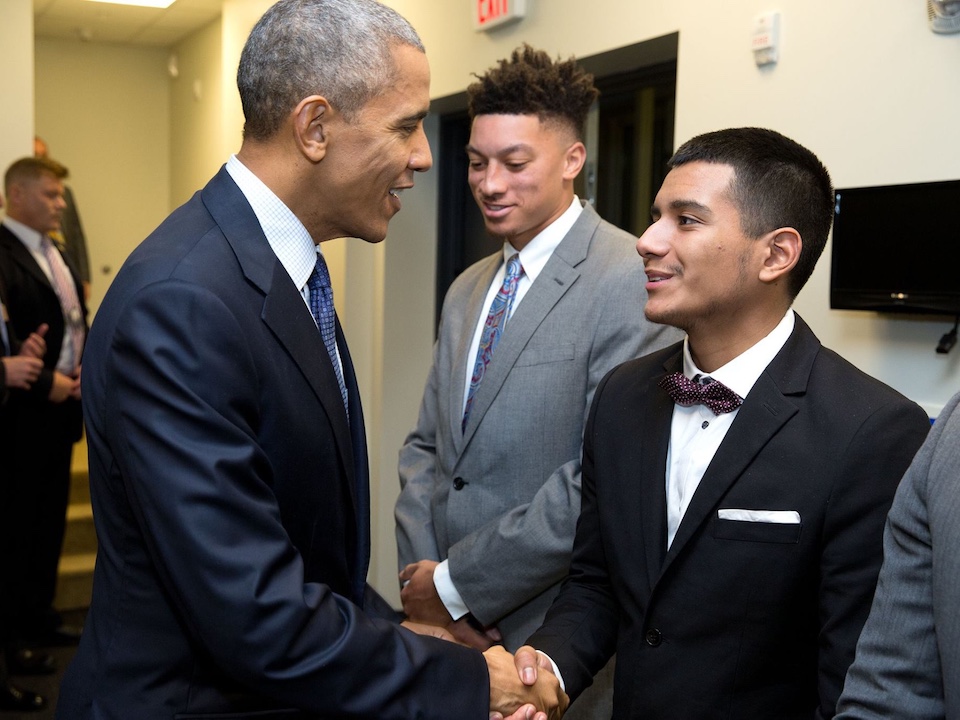 Port-related activities generate upward of 70,000 jobs in the region and 800,000 nationally, according to information on the port authority's website. Lytle said port construction workers make an aggregate $6.5 million a year, and 60 percent of them come from Oakland and surrounding communities.
Lytle and Schaaf praised Container Terminal and TraPac Container Terminal for donating $20,000 and $10,000, respectively, to The Oakland Promise, a non-profit that Schaaf described as a "cradle-to-career initiative to transform the future of our young people."
The Oakland Promise aims to triple the number of students in the city who attend college. Caheri Gutierrez, the group's community engagement associate within the mayor's office, said the organization offers scholarships, establishes career guidance "hubs" and works to foster "financial literacy" among parents.
"I'm jealous that The Oakland Promise wasn't around when I was in grade school," she said, adding that the group "is not an initiative or a program. It is a movement."