SFMTA has restored nearly all of its broken predictions for bus and train arrival times, simmering the frustrations of commuters who have lived with the problem for weeks.
In an update published Friday, the SFMTA reported that 12 bus lines may still lack accurate predictions. Those lines are the 1, 2, 3, 5, 6, 22, 24, 30, 31, 33, 41, and 45, which run electric trolleys that operate on overhead cables.
This morning, Muni spokesman Paul Rose told Hoodline that predictions for those impacted lines should be running "as normal, because those routes run in areas that are able to predict over 2G." But he noted that there was still a "possible" impact while upgrades continue, as the blog post states.
All Muni Metro trains have been fixed, however, and newer ones added to the fleet in 2013 were never affected by the outage.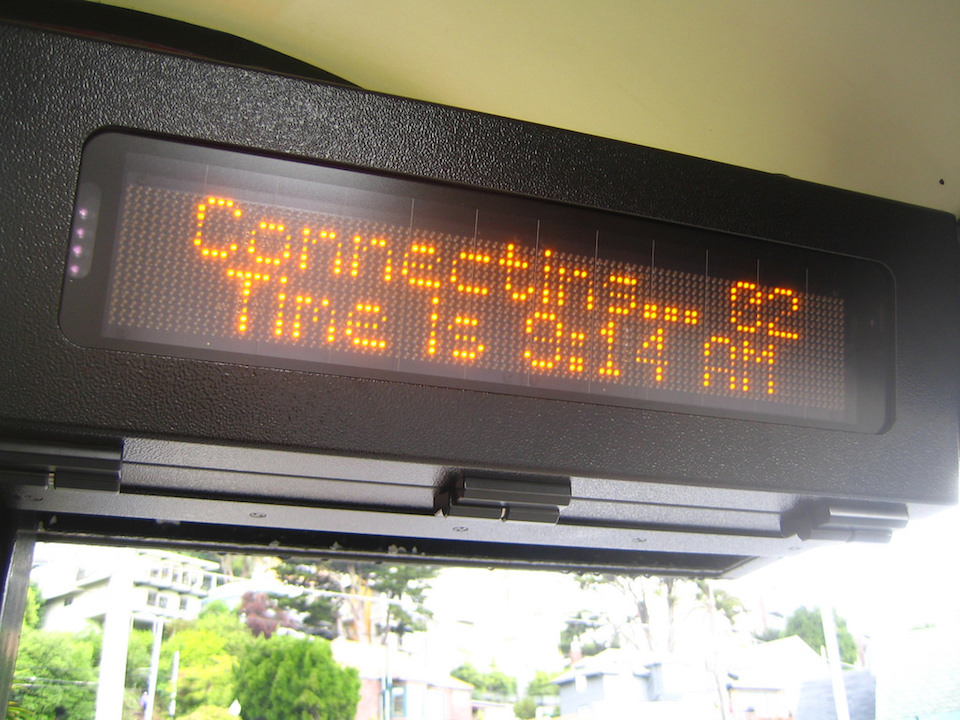 The issue cropped up at the beginning of January as Muni buses and trains were still operating on AT&T's 2G wireless network, which the company planned to deactivate by January 1st, 2017. The remaining buses affected by the transition still need modems to operate on the 3G network.

Still, Muni riders report mixed experiences with the repairs.
"I've had issues with the 29-Sunset, but with that line, it's difficult to tell what's incorrect predictions and what's just the usual poor service," said one tipster, JD.
Another noted that predictions "have not been reliably restored on the 22-Fillmore."
On a positive note, tipster Eric M. said, "I've actually been able to take the J-Church at a semi-regular rate! It seems to be a solid minute or two behind every time but it comes close to the predictions."